What's better than succulents? More succulents! And more and more and…okay, so maybe I have a succulent problem, but I wouldn't have it any other way. Dividing succulents to get new succulent plants is simple when you know how to do it. If your succulents are starting to look a little scraggly or maybe sending out a bunch of offshoots, it's a great time to easily and inexpensively increase your collection by using this guide on how to divide succulents.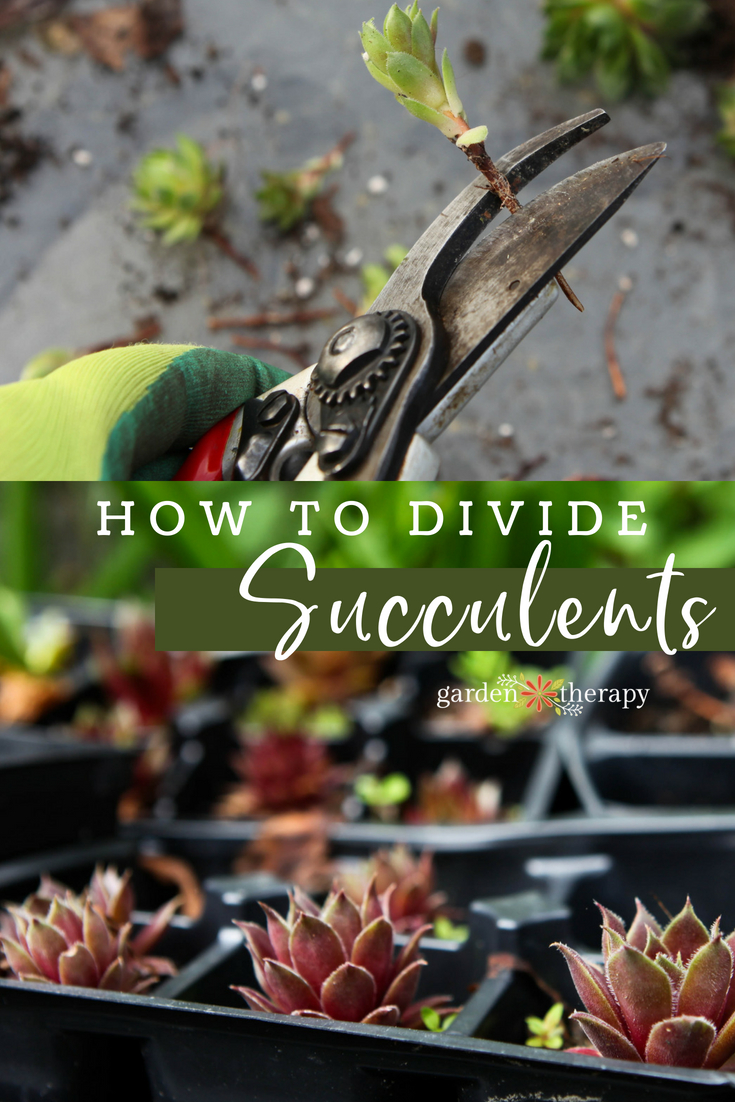 How to Divide Succulents
Dividing Sedum Plants
Some succulents, like Sedum, can be simply divided by tearing off a clump of the plants with roots and tucking it into the soil in another spot. Use this technique for most of the hardy Sedum ground-cover-type plants known as Stonecrop.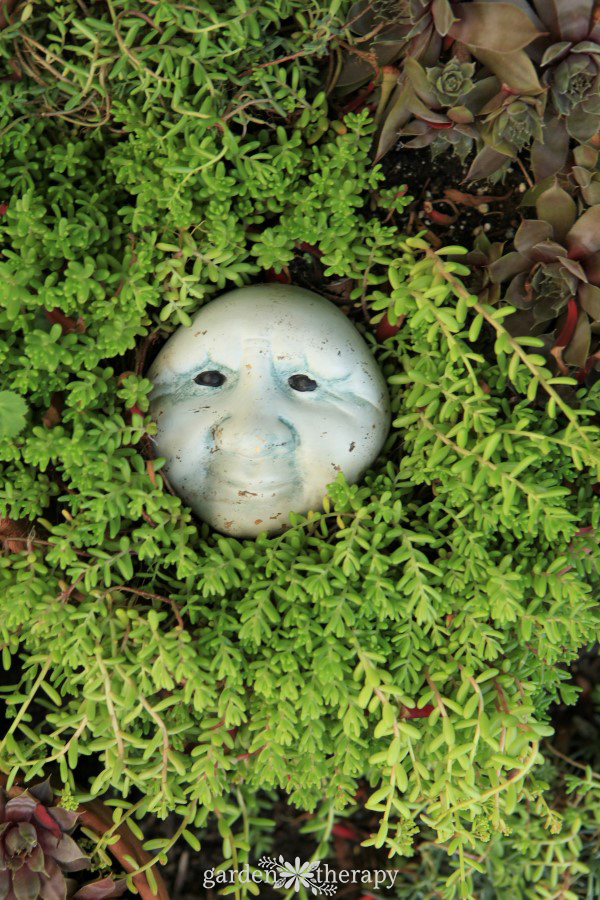 For upright Sedum such as Sedum "Autumn Joy," it can be as simple as removing a stem and setting the stem in soil. Yup, it's that easy!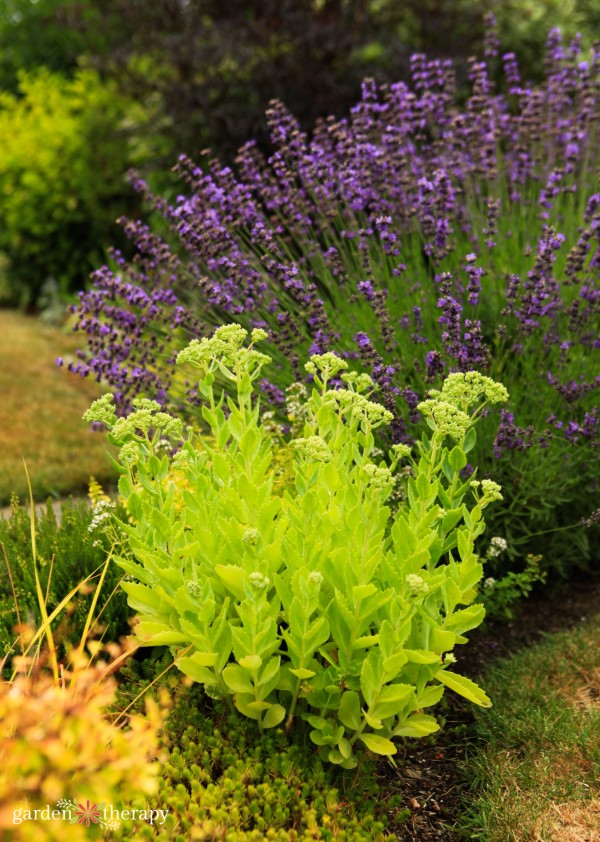 Related: Propagating Echeveria
What to Do with Succulent Offsets
You can also divide succulents like Sempervivum really easily, and many will simply do the work for you by sending out smaller offset plants on a runner. These offset plants can be removed and planted elsewhere, where they will grow into big strong succulents and one day send off their own offshoots (it's the circle of succulent life!).
The rosette of many "hens" will send out a large number of baby plants or "chicks" which is what gives them the name "Hens and Chicks." You can see in this large Sempervivium that the chicks are forming underneath the plant.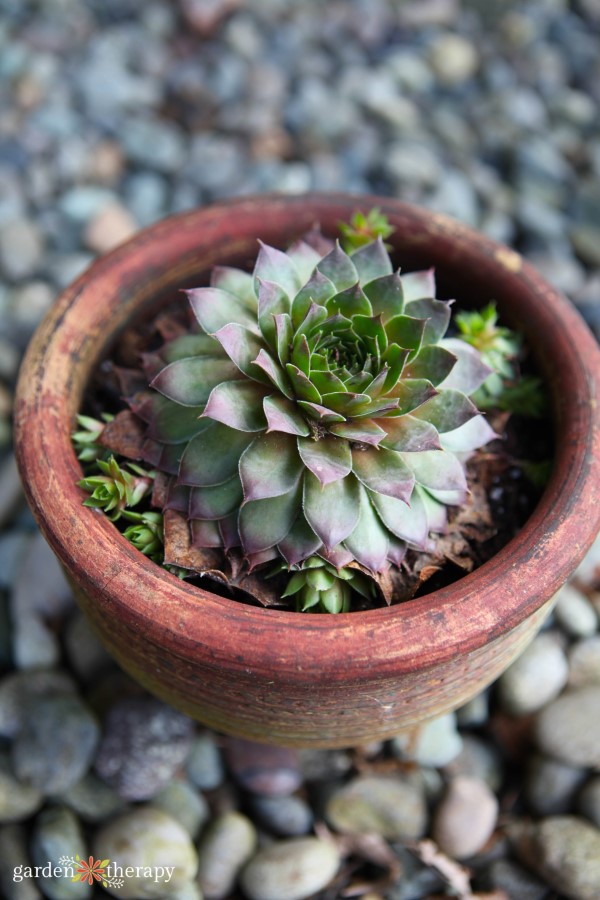 Some of the larger ones have grown roots already, making them perfect for transplanting into a pot of cactus and succulent soil mix right away.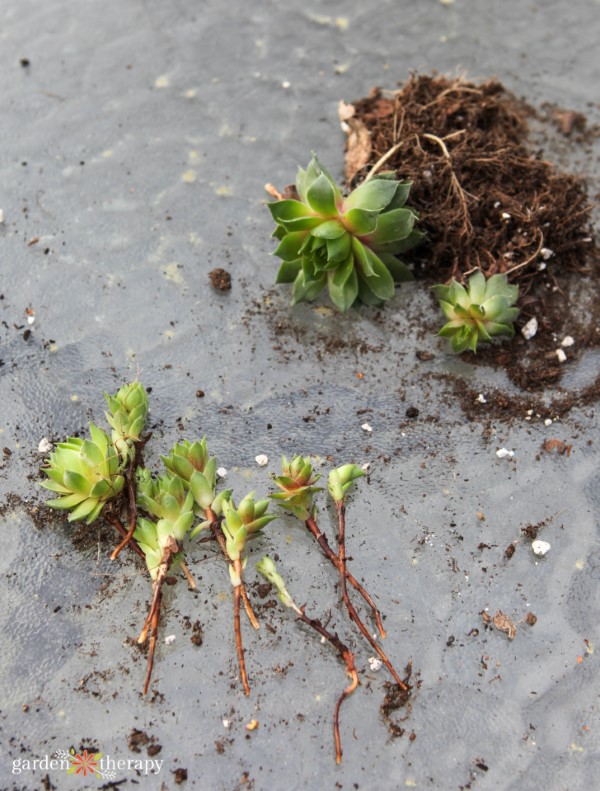 Remove these runners by cutting the stem as close to the base as you can. Cut the stem of the offshoot to be about an inch or two long and leave the cut end to dry in a cool, shady place for a day or so.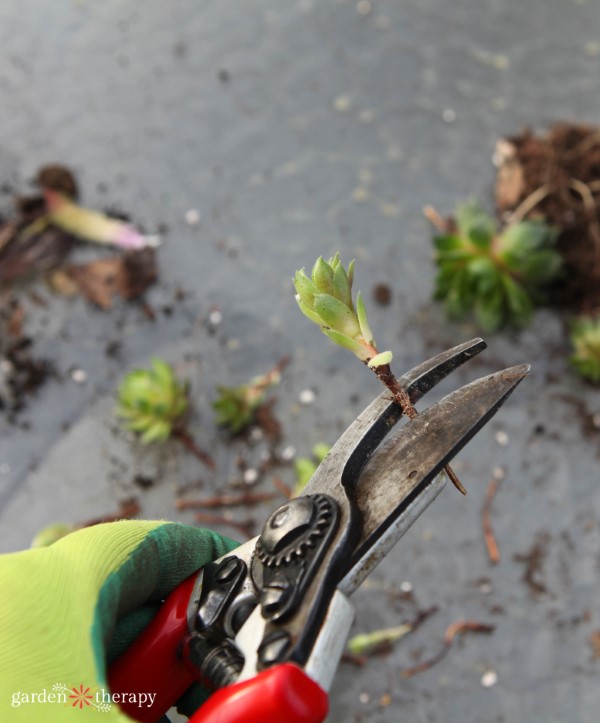 How to Transplant Succulent Offsets
Plant the succulent offshoots in trays of cactus soil, which has a good balance of drainage to help these little plants thrive. Learn more about cactus soil and how to mix your own in this post.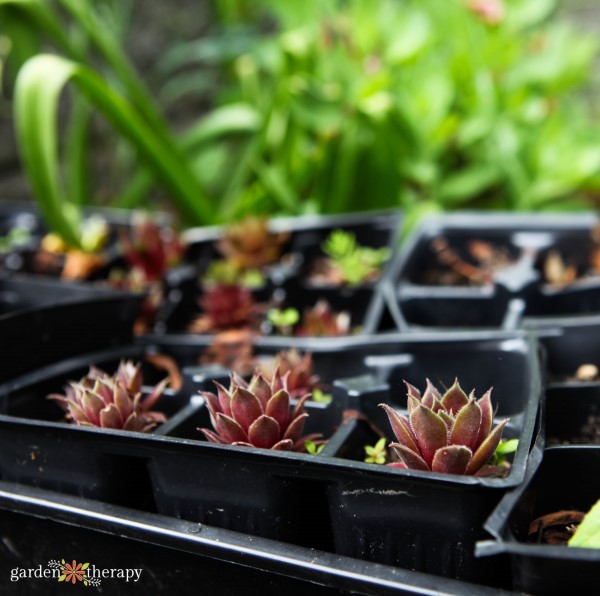 Water the offsets sparingly until they have set up some strong roots. When they are large enough, it's time to transplant them to their new homes around the garden. I love plopping a bunch of succulent offsets into a pretty planter and watching them fill it in beautifully as they grow.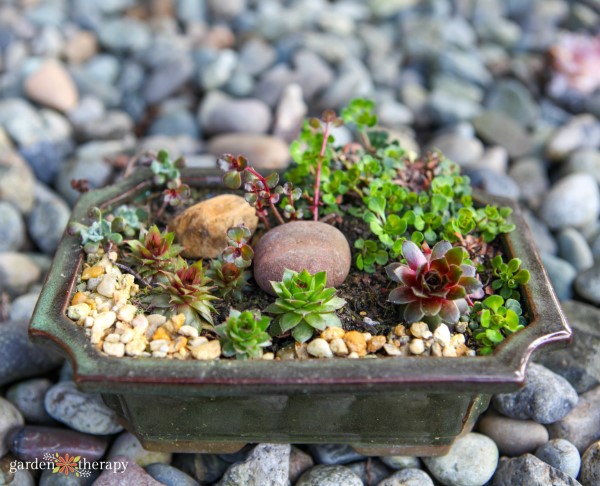 Now that you have so many succulents growing, check out the Essential Guide to Succulents for everything you need to know about caring for your precious plants.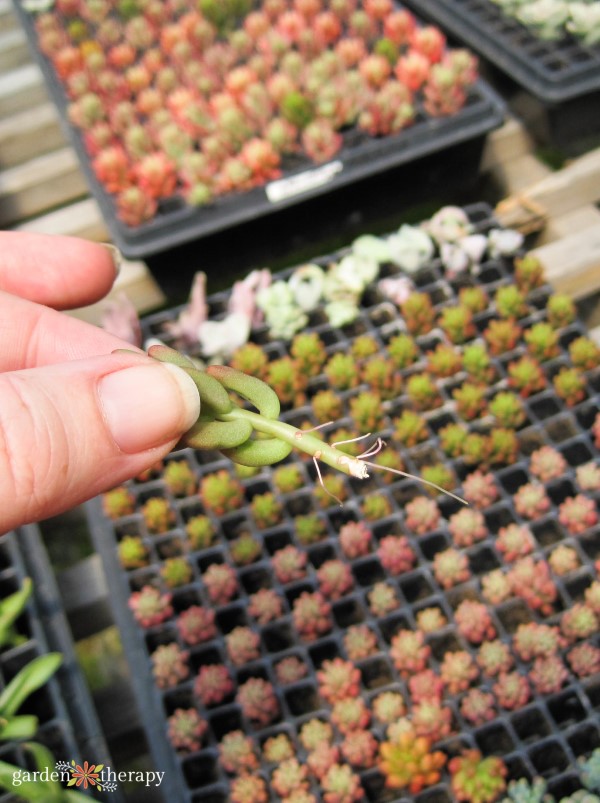 And here are even more ways to have fun with succulents!