Making bath bombs can be a really fun project and save a few bucks but, like many things, it is an art that develops over time. I have made my fair share of them. I have soaked my troubles away and enjoyed giving them as gifts.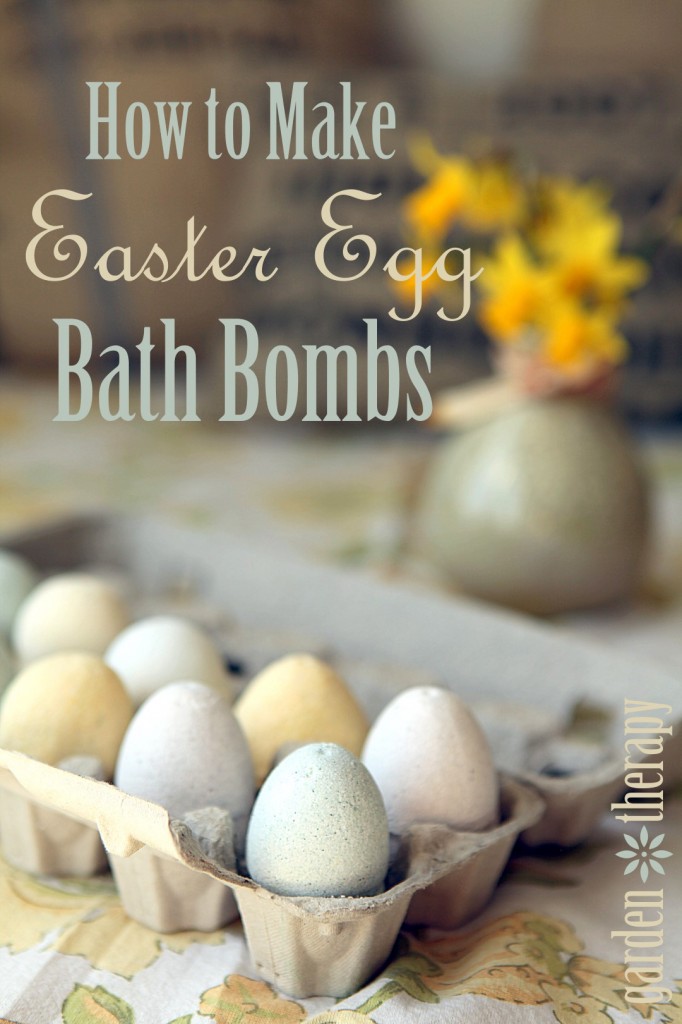 With Easter approaching, I thought bath bombs would be the perfect candy substitute if formed in those plastic eggs that sell everywhere at this time of year.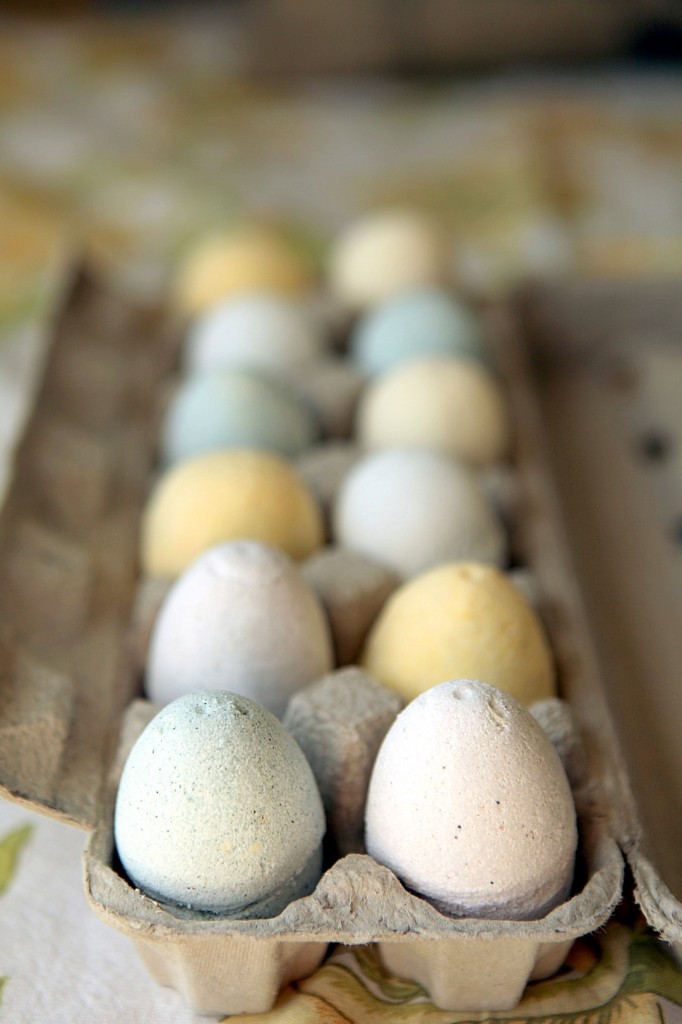 I was wrong. Those plastic eggs are NOT a good mold for making bath bombs. Not. At. All.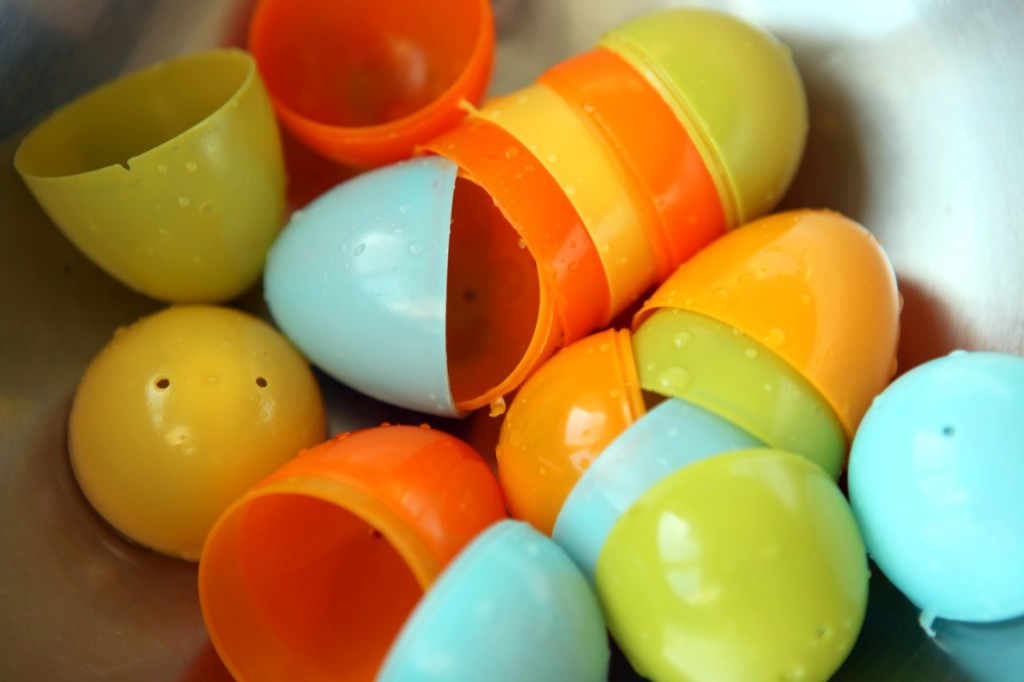 I learned that the shape of the mold is too deep to release the bath bomb easily. Maybe there are some master bombers out there who can make this a successful mold, but that's not me. I bow down to their skill because I tried it all.
I made them a little wetter…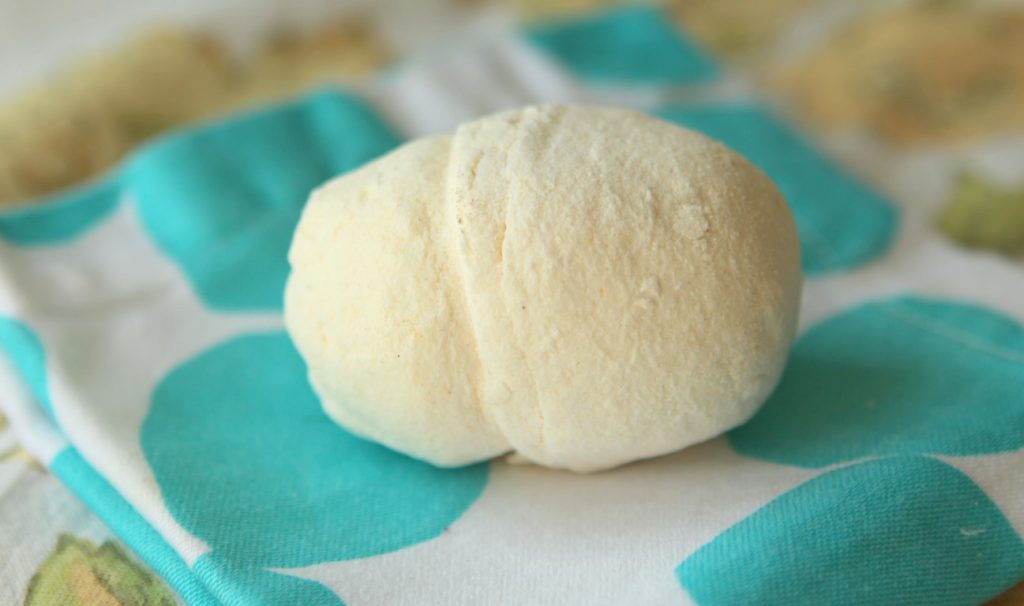 …and they turned into blobs.
I made them a little drier….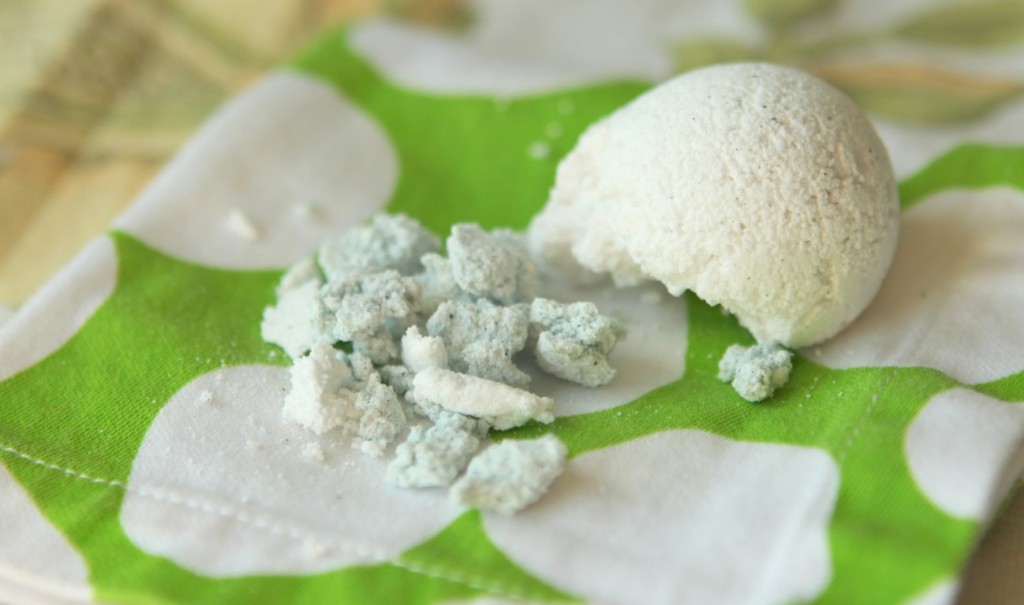 …and they crumbled apart.
I pulled them out of the mold quickly…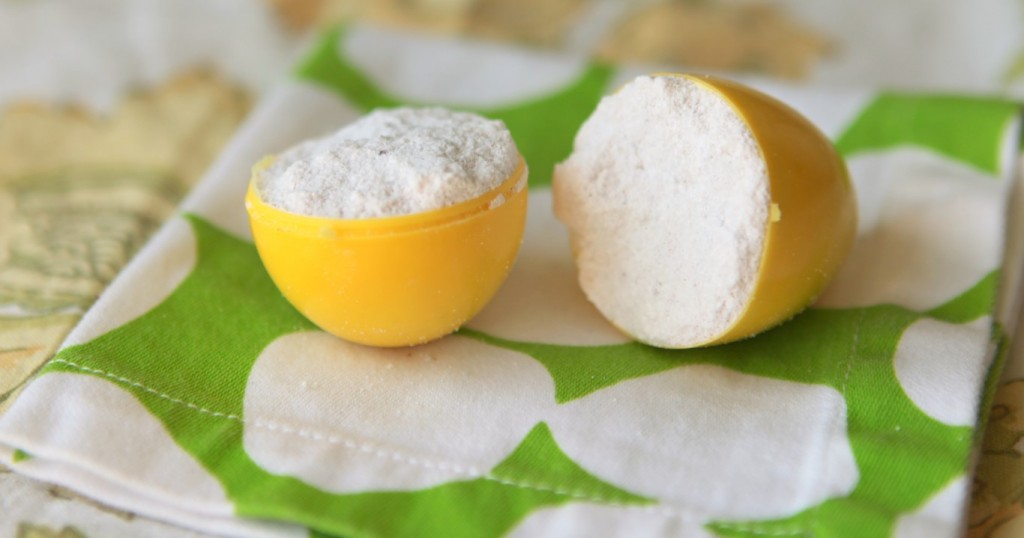 …and they cracked in half.
I left them in the molds for a bit longer…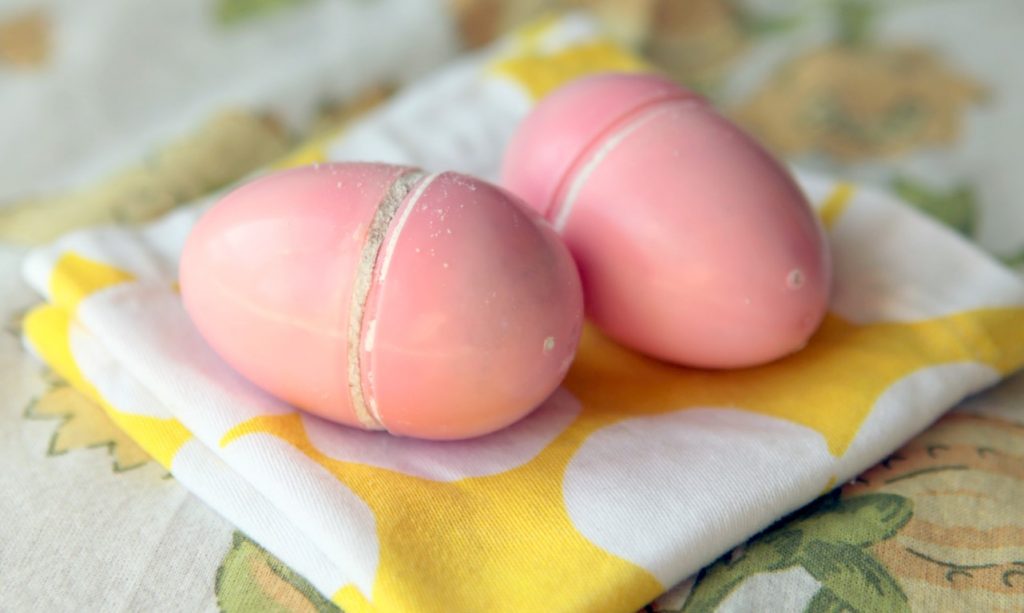 …and they are never, ever, coming out again.
I also tried oiling the inside of the mold and dusting it with baking soda. Neither of these helped the bombs pop out any better.
How to Make Easter Egg Bath Bombs
So what did I learn about how to make Easter egg bath bombs?  Buy an Easter egg bath bomb mold. They help you to stick both halves together and release them from the mold as they should.
I was able to get a good solid 12 eggs to fill my carton that look pretty good. It wasn't worth the extra effort though. If I try this project again, next time I will buy the mold.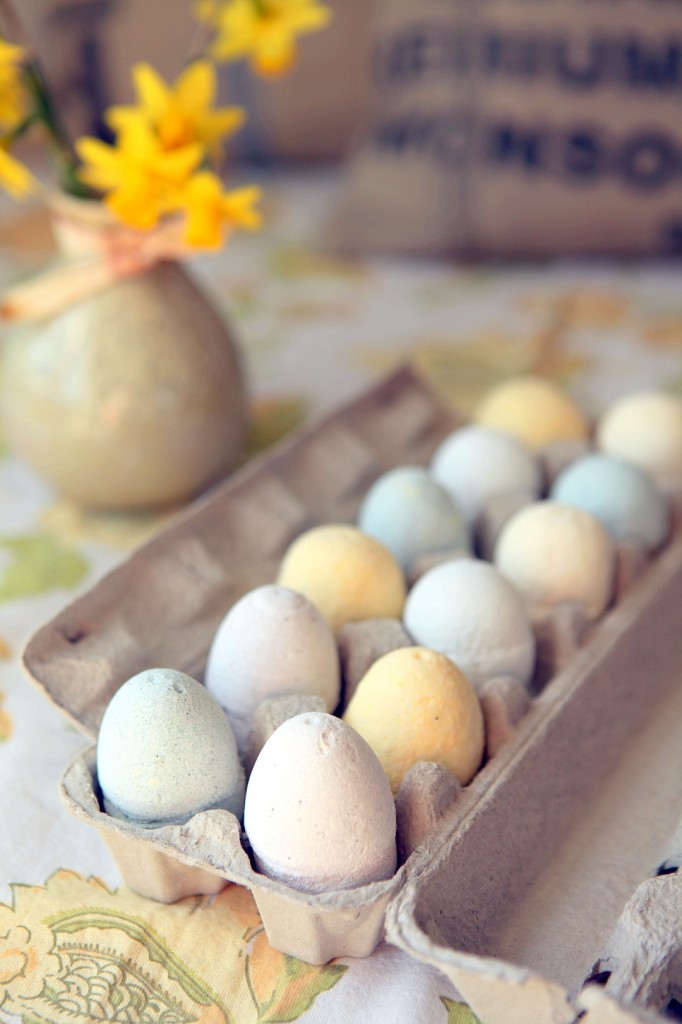 If you have a mold and want to make some bath bombs, follow this recipe on How to Make Bath Bombs. Really pack each side tightly and pile more of the mixture in between. Squish the two sides together firmly and set for 10-15 seconds. Un-mold them very carefully without twisting. Tap a bit on the mold to release the bomb. It takes a bit of practice, but with the proper equipment you will do just fine once you get the hang of it.
After all that work…I think I'll go have a nice soothing bath with one of my less-than-perfect-but-still-heavenly ugly egg bombs. Maybe it wasn't a waste after all!