Lavender and Cocoa Butter Bath Melts
Add a little luxury to the bath with these moisturizing cocoa butter bath melts. They are made with ingredients so natural that you could eat them, and you might just want to! The aroma of cocoa, coconut, and lavender makes my mouth water for what is essentially a gourmet truffle. These truffles, however, are best used in the bath, as the silky soft oils melt in the warm water and soak into your skin, leaving it moisturized and soft.
Cocoa butter is hydrating and soothing for your skin. At room temperature it is a solid, but as you add it to a hot bath it melts and the oil disperses into the water and absorbs into your skin while you soak.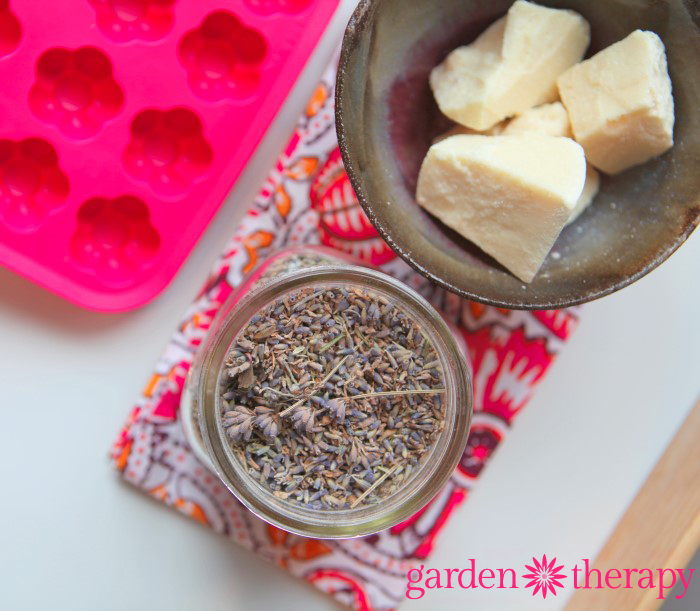 Cocoa butter is the edible fat extracted from the cocoa bean and the main ingredient in chocolate. In fact, the flavor and aroma of chocolate comes from the cocoa butter and true chocolate can only be called by that name if it contains 100% rich, smooth cocoa butter. It is also full of antioxidants and is so good at moisturizing skin that it is very often used in skincare products.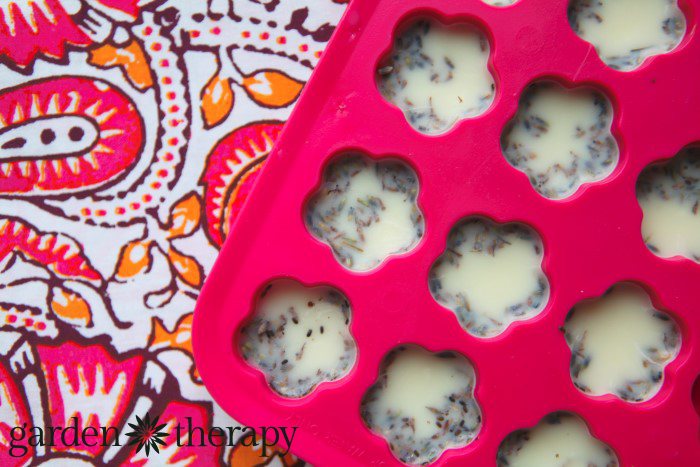 If you are looking for a way to pamper yourself or know of someone who could use some pampering, then make up a batch of these luxurious bath melts and turn a hot bath into a heavenly treat.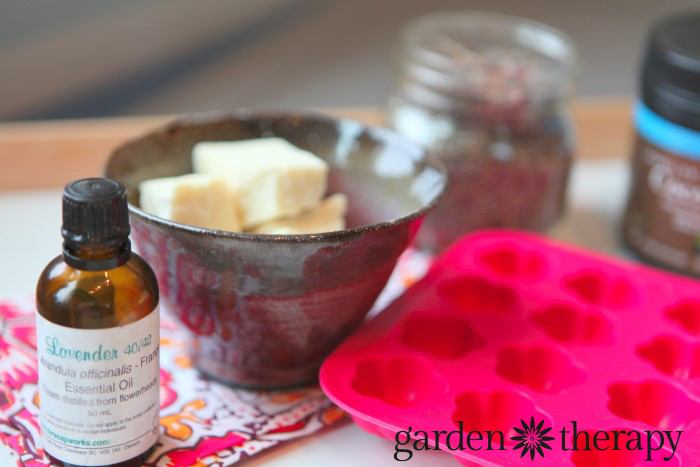 Materials
Makes 12 bath melts
Make it!
Melt the oils in the small pot over medium low heat. Stir constantly and keep a watchful eye on the oils. You want them to just reach the melting point and not overheat.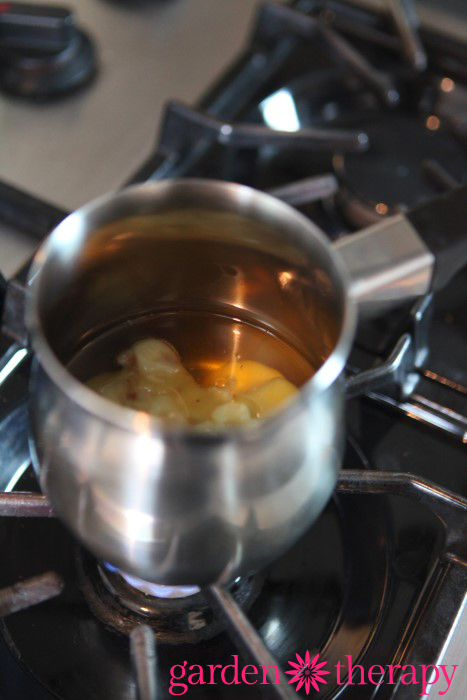 When the oils have melted and combined, add the essential oils and stir well.
Immediately pour into silicone moulds. I used a silicone ice cube tray but a candy mould will also work. A small pot with a pour spout makes this job a lot easier. I use this Turkish coffee pot for all my natural skincare recipes because it is small but tall, has a long handle to keep your hands away from hot oils, and has a spout which makes pouring much easier.
Sprinkle dried lavender buds on the hot oil, dividing the tablespoon up evenly between the bath melts.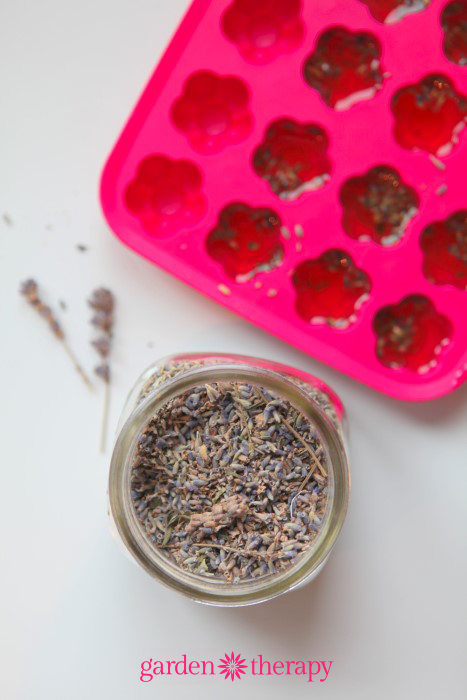 Move the silicone mold to the refrigerator to cool for 2 hours, and you're done. Store the finished bath melts in the fridge or a cool place if your house is warm so they don't melt before you want to use them!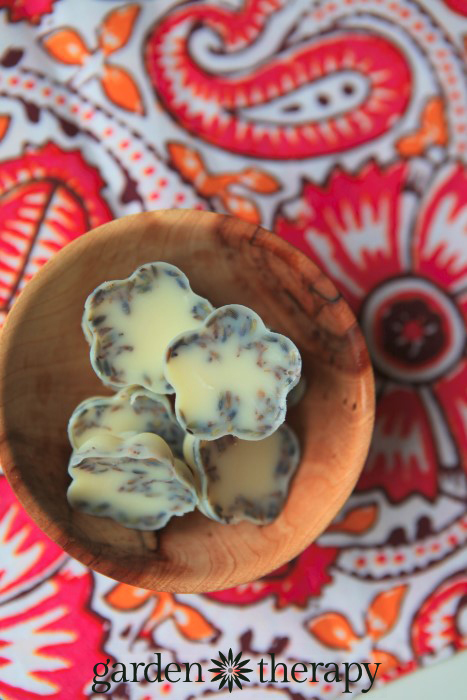 Pop one or two bath melts into a tub filled with hot water and soak for at least 20 minutes.
For many, many more natural skincare recipes and gift ideas, check out the Natural Skincare Series!