I don't know about you, but whenever I go on a trip, I try to seek out as many gardens as I can. This is partially to get inspiration for my own garden, but it's also because gardens and green spaces make me feel at home. They are a place to relax, recharge, and replenish. My favorite thing in the world is when the Airbnb I'm staying at has its own garden. This gives me a comforting oasis that brings a sense of peace to my travels.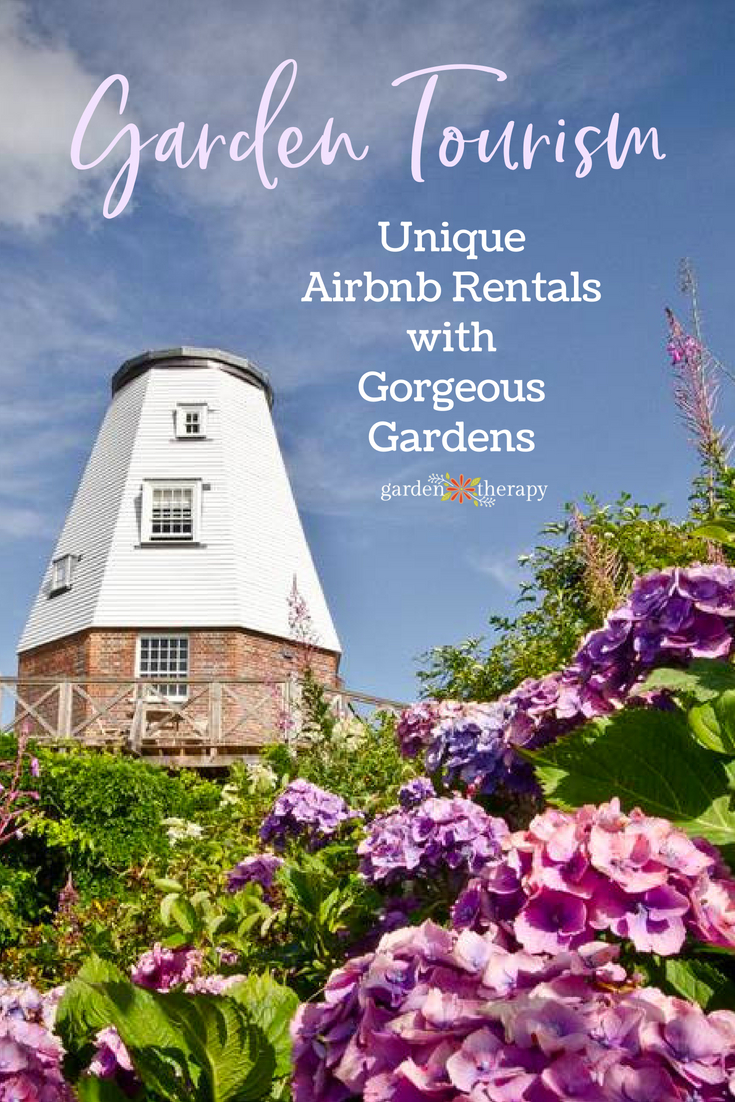 As wonderful as travelling is, it can also get very hectic. There is always so much to do and see that it can be difficult to slow down and recharge while on vacation. More than that, it can be impossible to find the space to do so. That's why I adore staying in a place that has its own garden that gives me a quiet place to simply relax and read a book or sip a cup of tea in between sightseeing.
I love Airbnb. It is a convenient, inexpensive way to find accommodations anywhere in the world, and it allows you to experience whatever place you are visiting much more authentically than a hotel or resort. I'm happiest when I stumble upon an Airbnb that has its very own garden, so I took a look around a compiled a list of Airbnb destinations around the world that have amazing garden spaces.
If you are visiting a desert like Joshua Tree, you're going to want to be able to retreat to a place that has some shade! Cool off in this beautiful shade garden that is full of mulberry trees, cacti, succulents, and is home to plenty of local wildlife.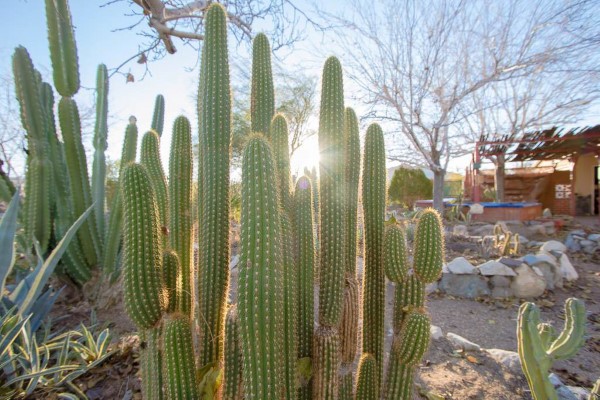 Sure, a restored turn-of-the-century farmhouse located on a Tuscan vineyard is already pretty enticing, but now imagine that with a HUGE field of vibrant sunflowers to greet you every day. It's like a dream.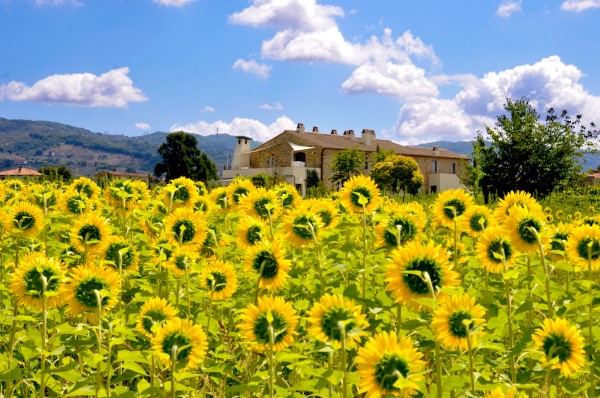 This peaceful cabin is located on rural Salt Spring Island and nestled within an apple orchard. The perfect place to get away from the hustle and bustle of city life and recharge in nature. This one is also pet friendly, so if Fido needs a vacation too, this is a good option. Plus, just look at that patio and backyard. You're feeling more relaxed already, aren't you?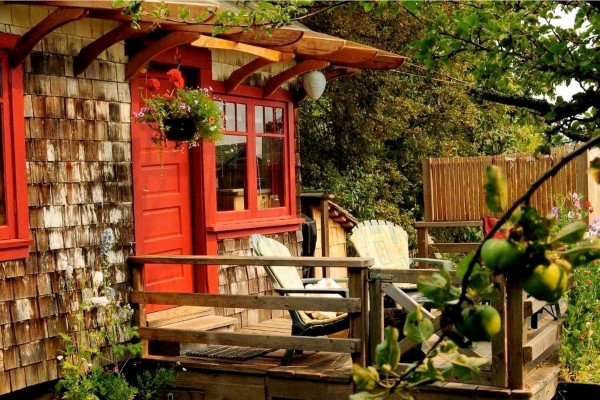 The description for this one says that not only is there a garden, but there are kangaroos and wallabies that hang out in the garden! So definitely stay here, because how can you pass that up?
There are multiple outdoor seating areas and hideaways where you could curl up with a good book and, in addition to a lush and critter-filled garden outside, the indoor space is a houseplant-lover's dream! The retreat has a gorgeous indoor garden in the dining room that looks like something out of the 19th century with its elegant furniture and jungle-inspired solarium, and the whole place features huge windows that look out onto nature.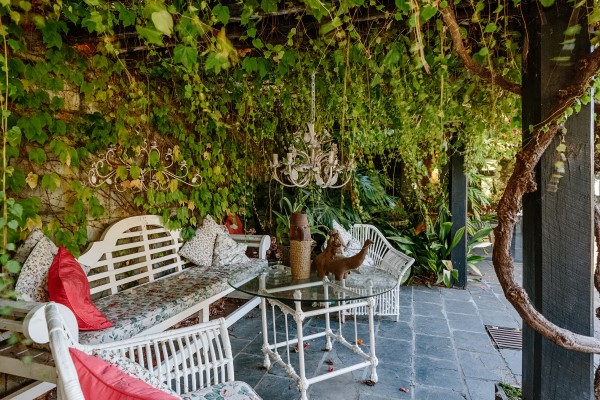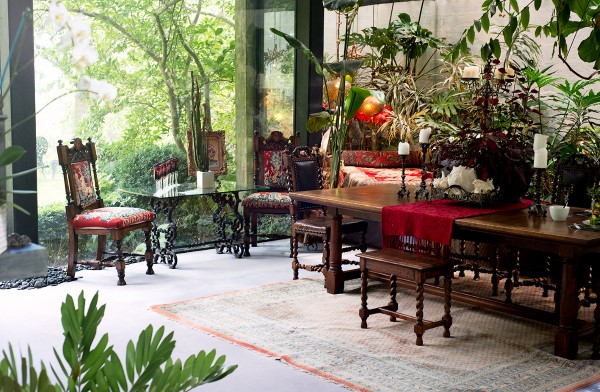 What could be more wonderful than staying on a lavender farm in France? There is a beautifully restored 18th-century farmhouse here for you to stay in and a pool to enjoy, but really you're probably just going to want to spend your entire vacation strolling through the vast, fragrant lavender fields.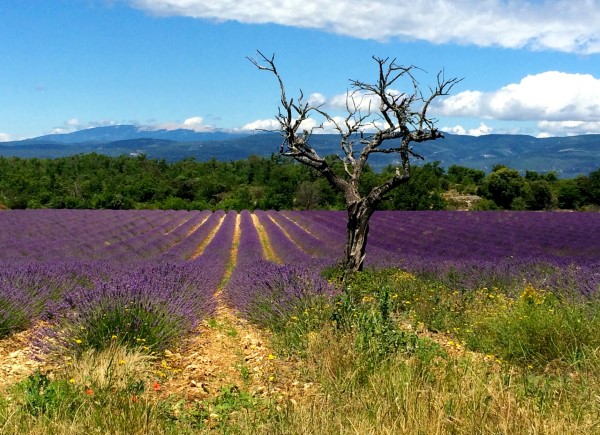 Make your childhood treehouse dreams come true! This space is raised up on a platform among the trees and has a ton of huge, wide windows so you can look out on your whimsical surroundings. It also features an outdoor deck with trees growing right through the floor. At ground level, there is a wide expanse of lawn, a hammock to lounge on, and a charming little courtyard.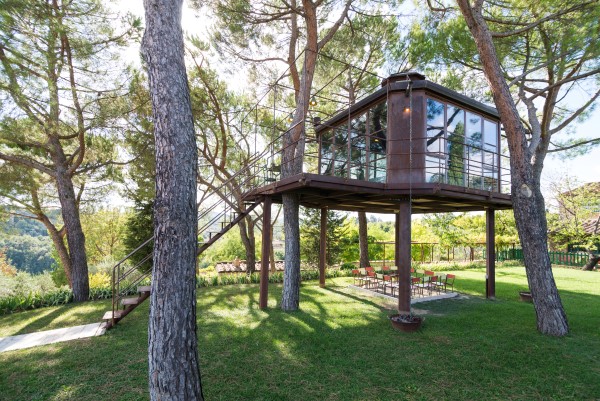 As long as we're talking about treehouses, here's another amazing one. Maybe you want to do a treehouse tour of the world? Located just a few minutes' walk from the beach, this tropical treehouse looks like a dream! The garden is your own personal paradise with lush foliage, colorful flowers, lovely outdoor seating areas, and your very own garden-side pool.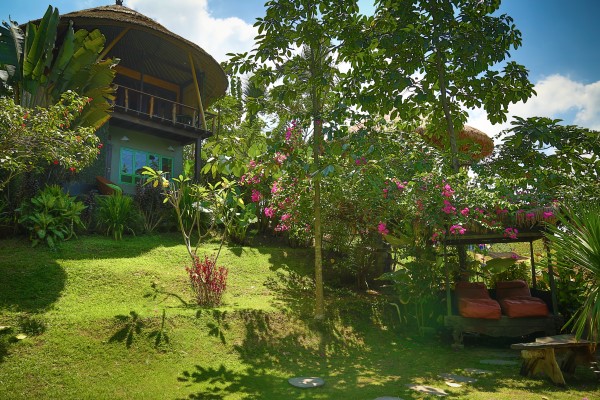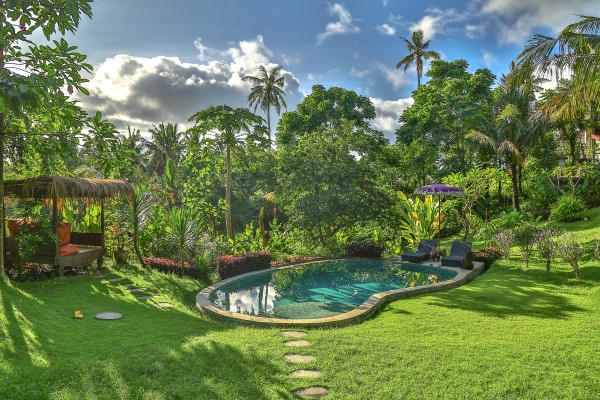 We LOVE the idea of staying in a repurposed windmill in the countryside surrounded by flowers. The sprawling landscape and traditional English country garden look like the perfect setting for a getaway. This Airbnb is nestled in a beautiful rural area but still close to local shops and pubs.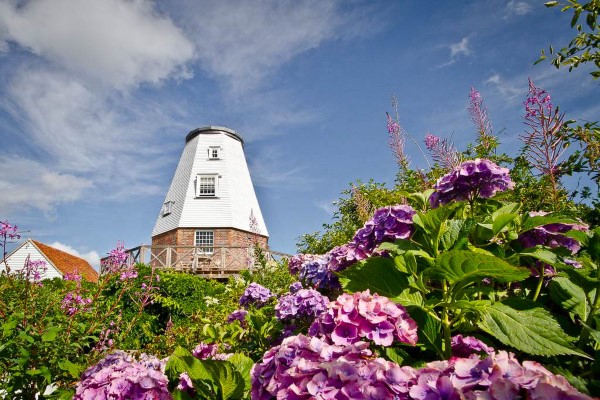 This urban apartment features a lovely garden complete with an orange tree and a manicured lawn. This looks like the perfect space whether you'd rather be lounging or lawn bowling. There are two different patios with outdoor dining spaces, so you can spend all your meals outside if you want to. And you'll probably want to.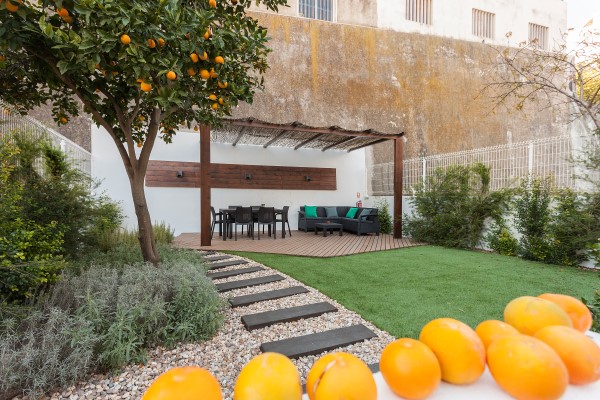 This charming apartment just minutes from the town center offers a lush private hideaway perfect for a relaxing vacation. Look out at a breathtaking view down stone steps lined with sprawling shrubs, vines, and flowers, and enjoy the garden while lounging in the hammock. There is also a lovely outdoor dining area surrounded by green trees, flourishing planters, and a story-book view.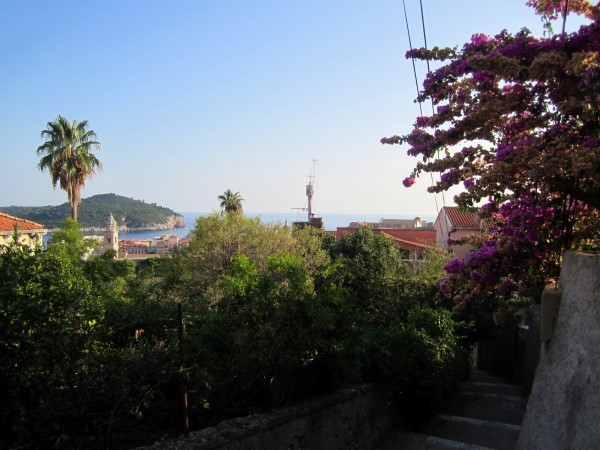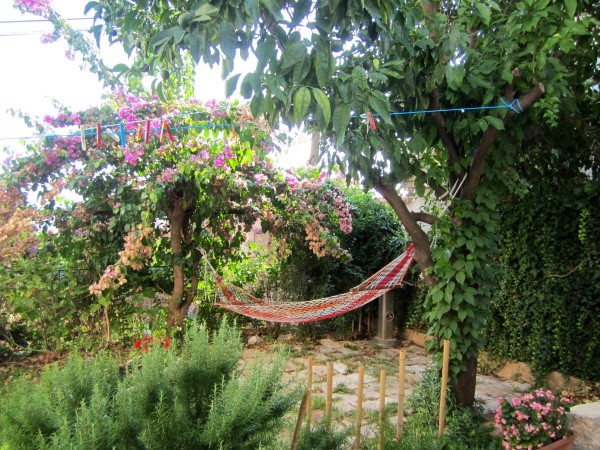 With plenty of outdoor seating, cheery garden lanterns strung about, and a charming garden, this house will make visitors feel right at home while travelling. The garden is filled with plenty of flowers as well as fresh fruit and vegetables which guests are encouraged to harvest and enjoy. Go at the right time of year and you'll be lucky enough to see the cascading purple blooms of the backyard wisteria.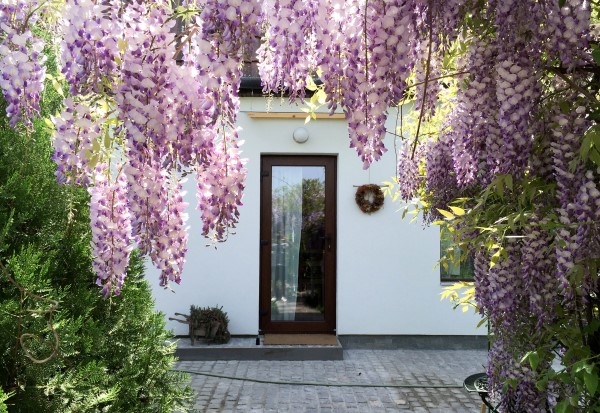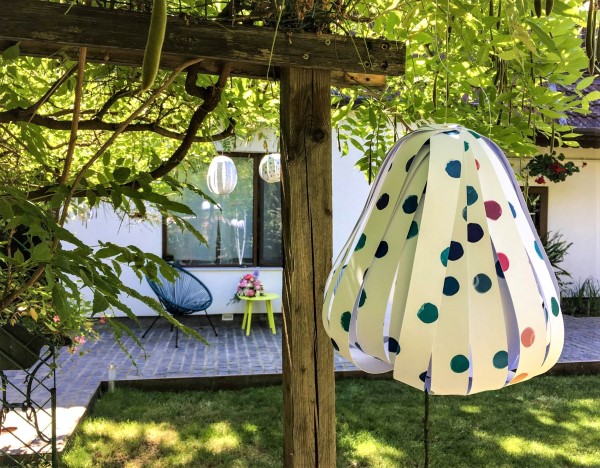 This small traditional shepherd's hut is nestled in the Scottish Highlands and looks like the perfect place to experience the rural beauty of the area. The hut is in the garden of a local farmhouse, located right beside a pond with wildflowers growing all around and has a gorgeous view of the surrounding landscape. The hut itself may be tiny (and adorable!), but the wide expanse of green space you have access to will definitely make up for it.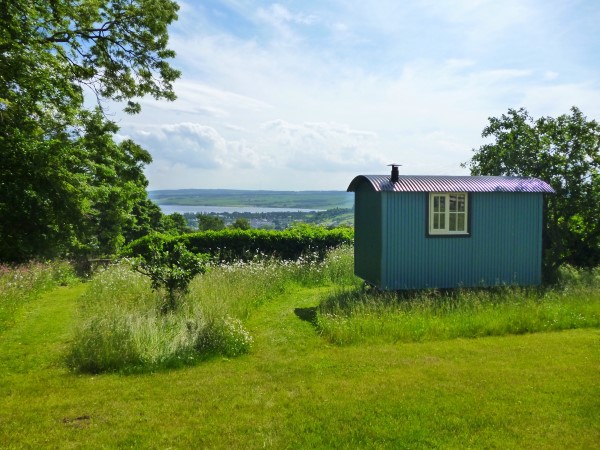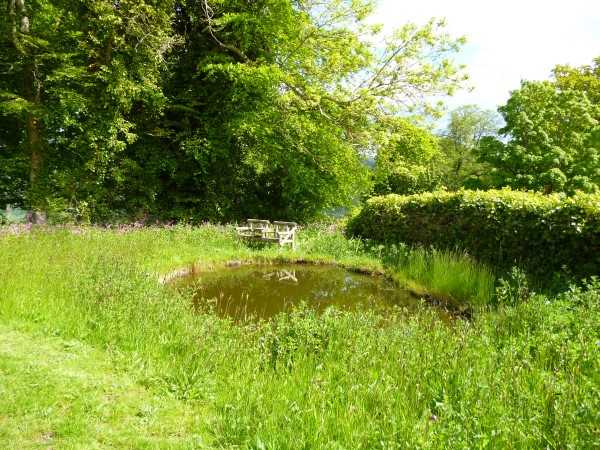 Don't Have a Chance to Travel Right Now? Take a Virtual Tour of Some Gorgeous Gardens Instead: