When you live on a farm or spend lots of time outdoors, someone is always scraping themselves or getting into something they shouldn't. Instead of grabbing a petroleum-based antiseptic, why not make your own ointment? This all-natural calendula salve is perfect to apply to a wound or cut in a pinch. And the best part is – it's perfectly safe to use on people, pets, and other animals.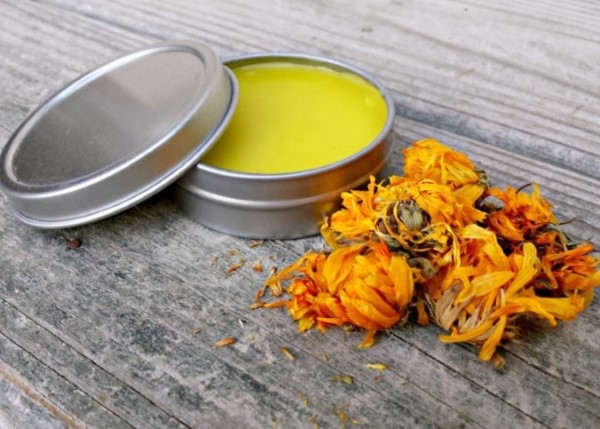 Calendula is well known for it's ability to help heal wounds. Citrus oil, in particular lemon essential oil, is an antibacterial and antiviral, which can help keep infection from setting in. Adding a bit of Vitamin E will help repair damaged skin, reduce scarring and will also extend the shelf life of the salve. The beeswax and olive oil make the salve the right consistency to smear onto the skin and also ensure that the skin stays moist and supple while it heals.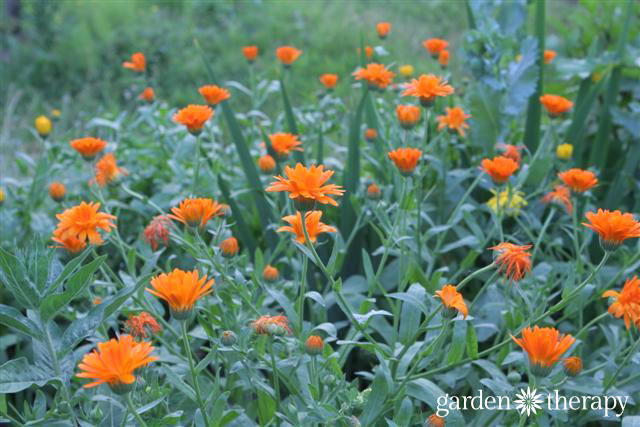 Using only five ingredients, this all natural herbal salve is very simple to make. Each ingredient plays a part in the healing process and works to treat cuts and bruises naturally.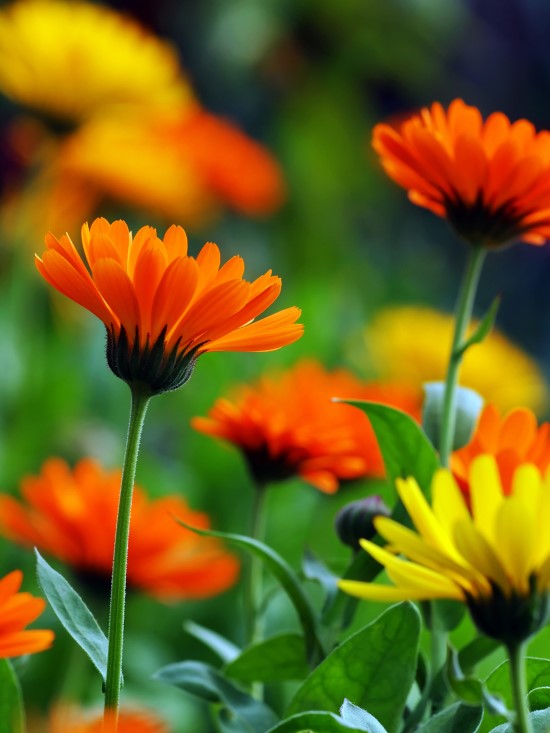 Ingredients
Makes approximately 1 cup
1 cup fresh or dried calendula flowers
1 cup olive oil
2-1/2 ounces beeswax
1/4 teaspoon liquid vitamin E
10 drops lemon essential oil
Make it!
Step 1: Infuse the Oil
Fill a mason jar with the calendula flowers and pour the olive oil over them, making sure all the flowers are completely covered. Set the jar on a sunny windowsill for two to three weeks to infuse the oil with the calendula. Shake the jar very few days to agitate the contents. When the oil is done, measure out ¾ cup of the liquid to use and discard the solids.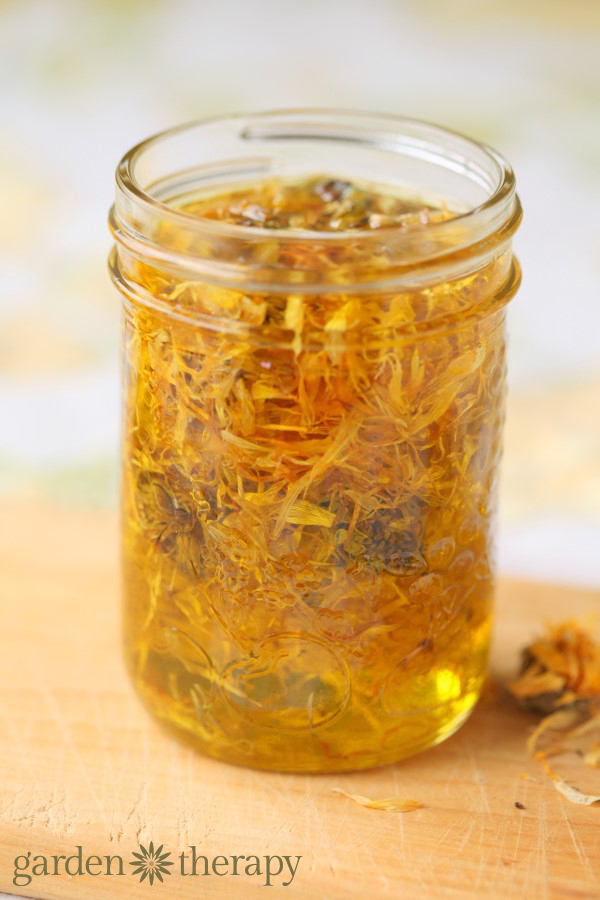 Want a faster method? See Three Ways to Infuse Oils for Natural Beauty Recipes for instructions on using a stove-top or slow-cooker.
Step 2: Make the Salve
Grate the beeswax and melt with the infused olive oil over low heat over a double boiler, stirring occasionally.
Once the beeswax is melted, remove from heat and stir in the Vitamin E and lemon essential oil until combined.
Pour the salve into a small covered metal or glass container and let cool.
Store your salve in a cool, dark place and apply liberally on cuts and scrapes as needed, as you would a commercial antiseptic ointment or salve.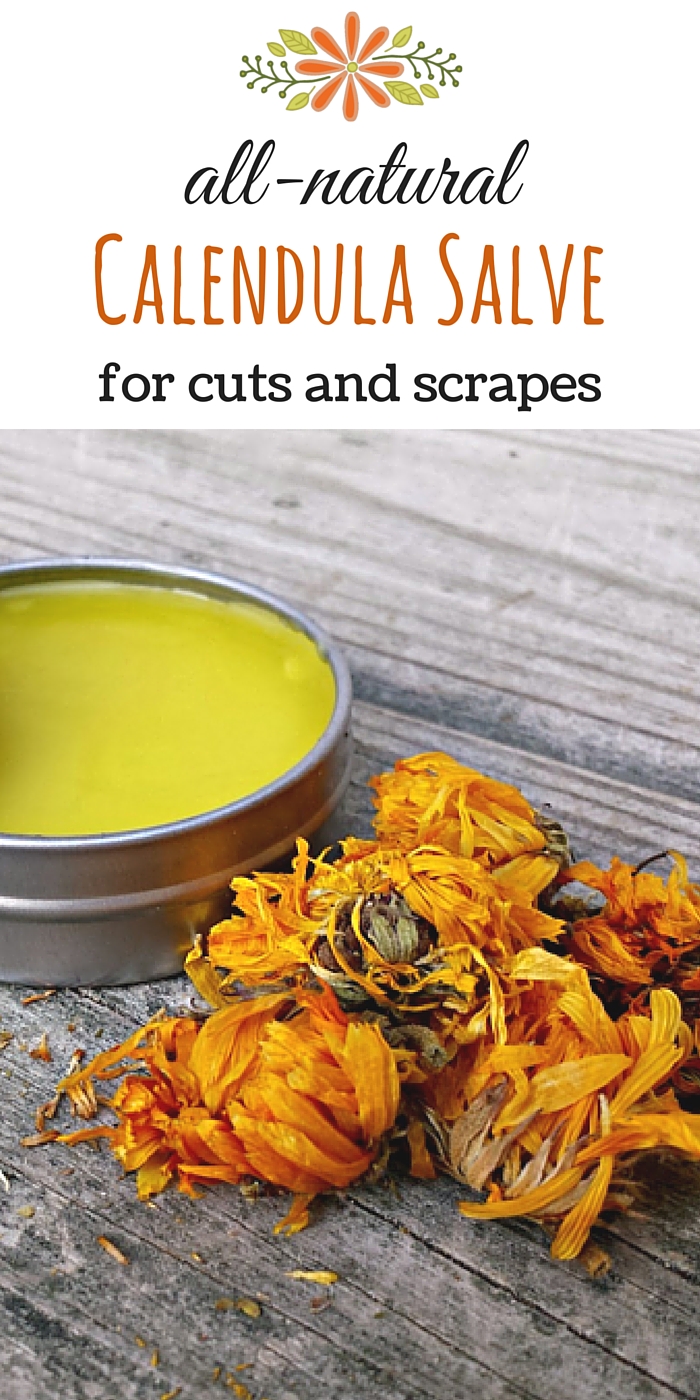 For more fresh, natural  ideas for using herbs as well as tips and tricks to help you raise happy, healthy chickens naturally, visit my blog Fresh Eggs Daily or find me on Facebook.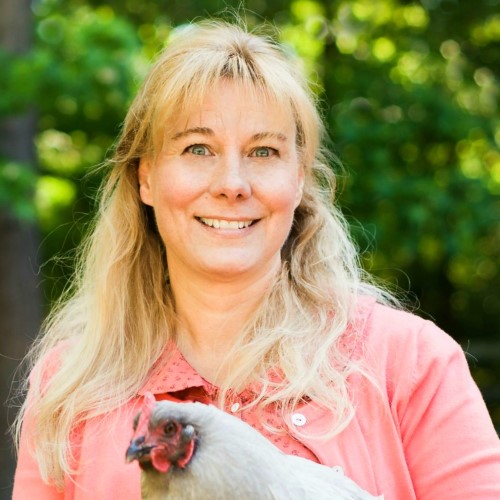 About the Author
Lisa Steele is a 5th generation chicken keeper, herbalist and avid gardener who lives on a small hobby farm in Maine with her husband, flock of assorted chickens and ducks, a timid German Shepherd, fearless Corgi and a barn cat. When she's not tending to her flock or writing her blog or books. Lisa is the author of Fresh Eggs Daily: Raising Happy, Healthy Chickens…Naturally, and Duck Eggs Daily: Raising Happy, Healthy Ducks…Naturally. Lisa enjoys knitting socks, sipping tea, and cooking using fresh produce from the garden and fresh eggs from her coop.