This insect bite roll on is great to have on hand when you least expect that you'll get attacked by mosquitoes, flies, or other annoying pests. If you've ever been caught outside at dusk without bug spray you may also know the frustration of trying to enjoy time with friends while getting eaten alive by mosquitoes or swarmed by flies. This handy little roll-on bottle is an easy way to make sure that you always have some bite relief on hand in your purse, pocket, or bag.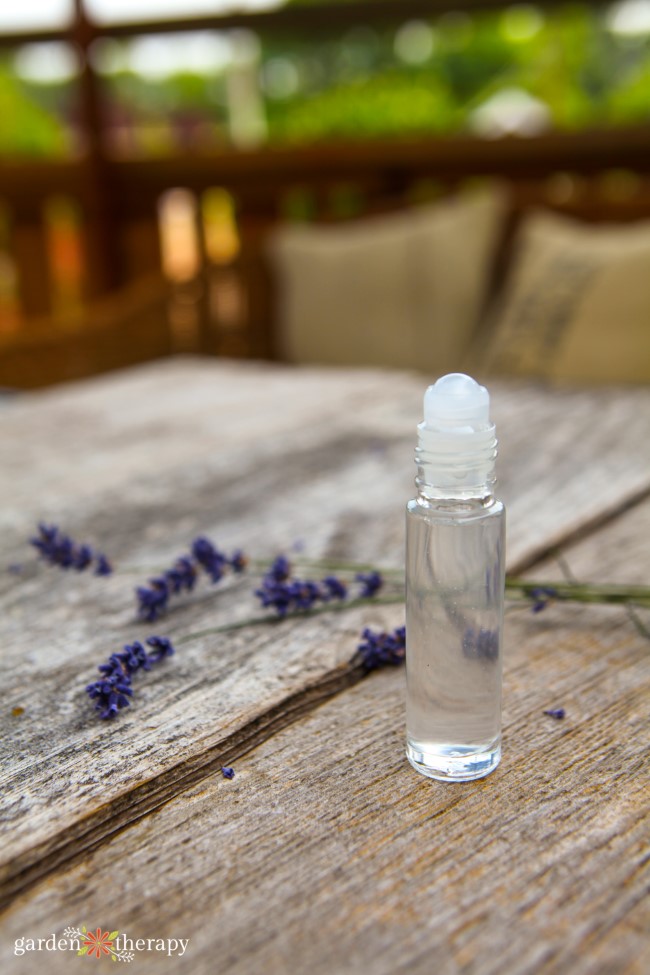 Why, Oh Why is a Mosquito Bite SO Itchy?
Some people have no reaction to mosquito bites and others (like me) get huge, red welts that itch so badly that I want to jump out of my skin and hide! It's no fun at all when I get a bite and so I did some research to figure out WHY ME! Er, I mean, why the bites itch so badly and what on earth I can do to relieve it.
Mosquito and insect bites itch because our bodies have a histamine reaction to the insects saliva, a mini allergic reaction. When your body detects bug spit, it quickly sends in histamine, an immune response that makes the site turn into a red bump. The bump is itchy and when you scratch it, it gets even more inflamed and more itchy.
My mother would always apply an antihistamine cream to relieve the itch, but that tackles the immune response, rather than the irritant. Instead, it's better to neutralize the saliva and let your body relax. If you catch the bite right away, using this roll on should  help you to avoid even the initial bump, but if you found the bite from scratching and it's already inflamed, then it could take a few applications and a bit longer.
Now it is true that mosquitoes prefer some people to others. I'm living proof of that. Try camping with me. You will love it! All mosquitoes hunt me down and will leave you alone. Unless you are as tasty to them as I am, and in that case, you need this roll on remedy too!
Insect Bite Roll-On Remedy
Ingredients and Materials
Make it!
Pour the witch hazel into the roll-on bottle using a small funnel. Add the essential oils and put the roll-on top back on the bottle. Shake well before using.
How to Quickly Stop the Itch!
To use this roll on to relieve mosquito bites, apply the roll on as soon as you see the mosquito on you or feel the bite starting to itch. Don't scratch! Roll on a little of this bug bite relief right onto the bite and allow it to dry. Again, don't scratch! The more you scratch the more inflamed it will be. If you can restrain yourself while the bug bite remedy works, you should feel better in about 15 minutes.
The other way I use this bug bite roll on is when I'm outdoors on the grass and those annoying little flies are all over me. Maybe this just happens to me, and if so, you are lucky because it is the worst! The flies don't bite but what feels like hundreds land on my skin and just sit there. They always seem to land on me 10 to 20 at once (no exaggeration this time). My bug spray recipe is very effective at keeping them off, but if I happen to be out somewhere and only have my roll on, it works just as well. I apply the roll on in a zigzag pattern on my arms and legs and the flies fly away for good.
More Ways to be Bite Free and Happy