Dusty rose, chartreuse, and violet. These are the colors that make me think of fall decorating, at least when it comes to decorating with hydrangeas! They may be pink, purple, blue, or white on the shrub, but as they dry, they take on the muted romantic hues that grace my front door. Here is how to make this easy hydrangea wreath with just 2 materials (and a couple of tricks to make it last).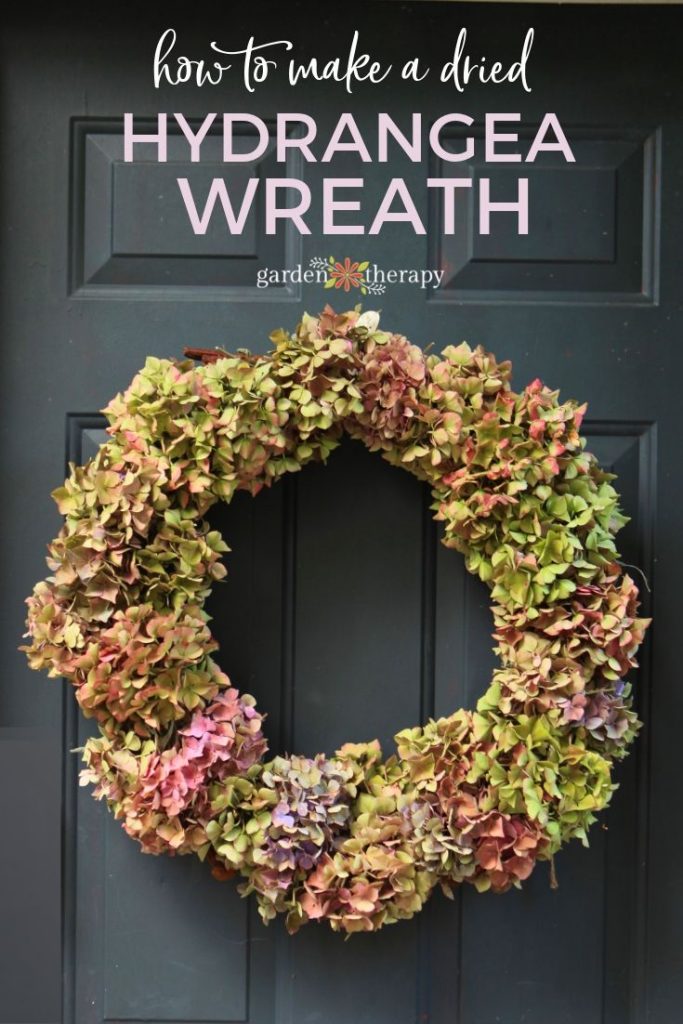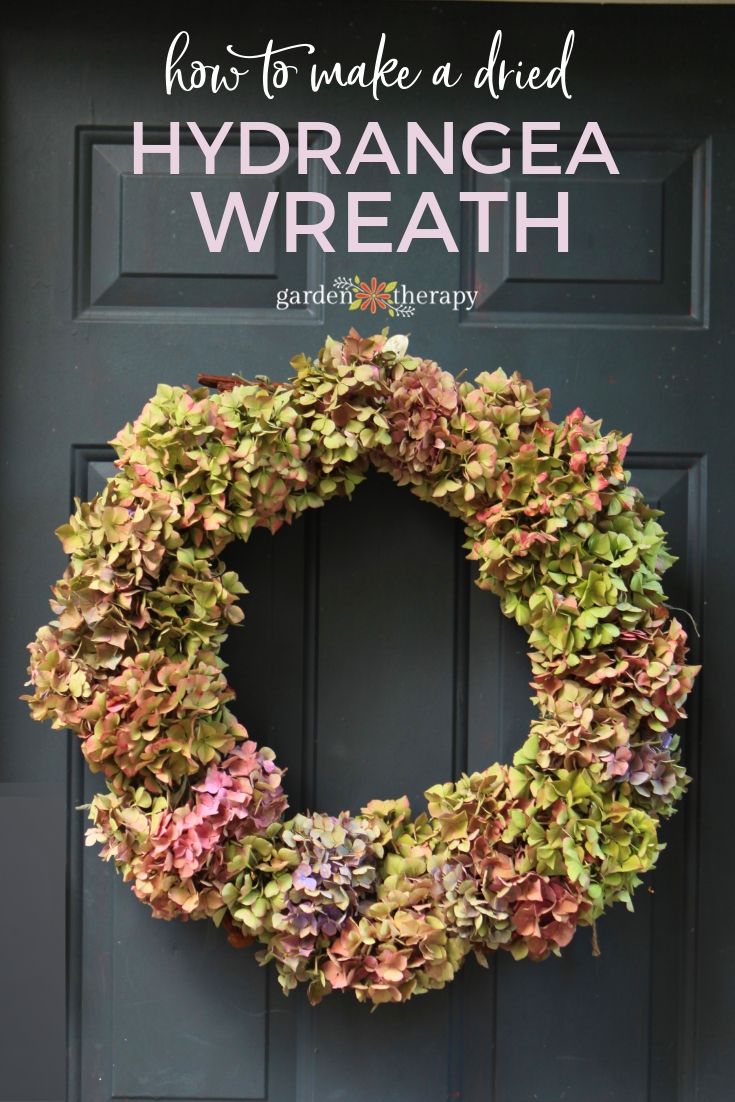 Before you set off and cut all the blooms of your backyard plants, read this Essential Guide to Hydrangeas first. It covers the different types, growing tips, how to change the color of hydrangeas (!), propagating, and pruning advice. The last one is what you really want to pay attention to here – pruning to remove the blooms for crafting is great, but do it so that the health of your plant comes first (and you get blooms again next year!).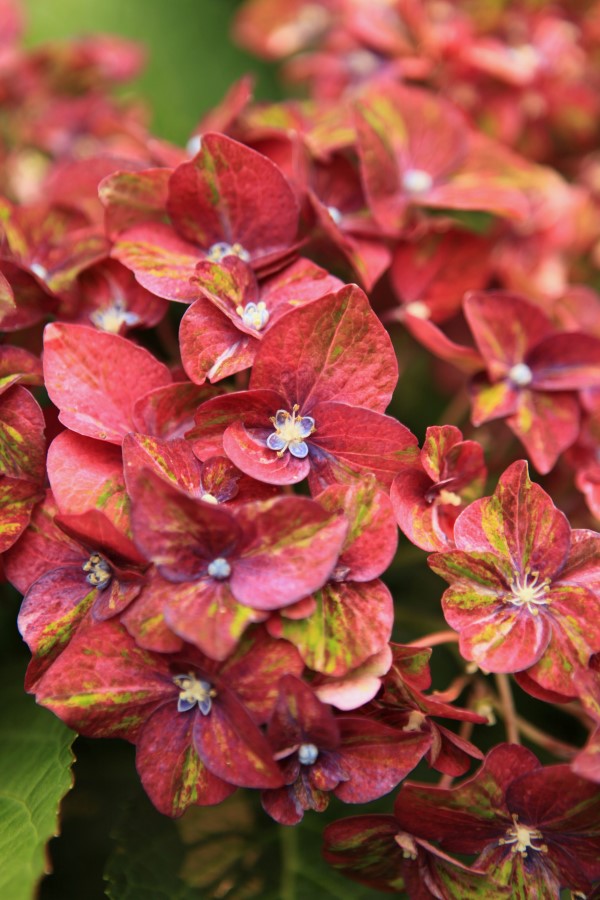 The next step is to learn about how to dry hydrangea blooms so that they retain their color. You can see all of my tips and tricks for keeping those blooms radiant and gorgeous here: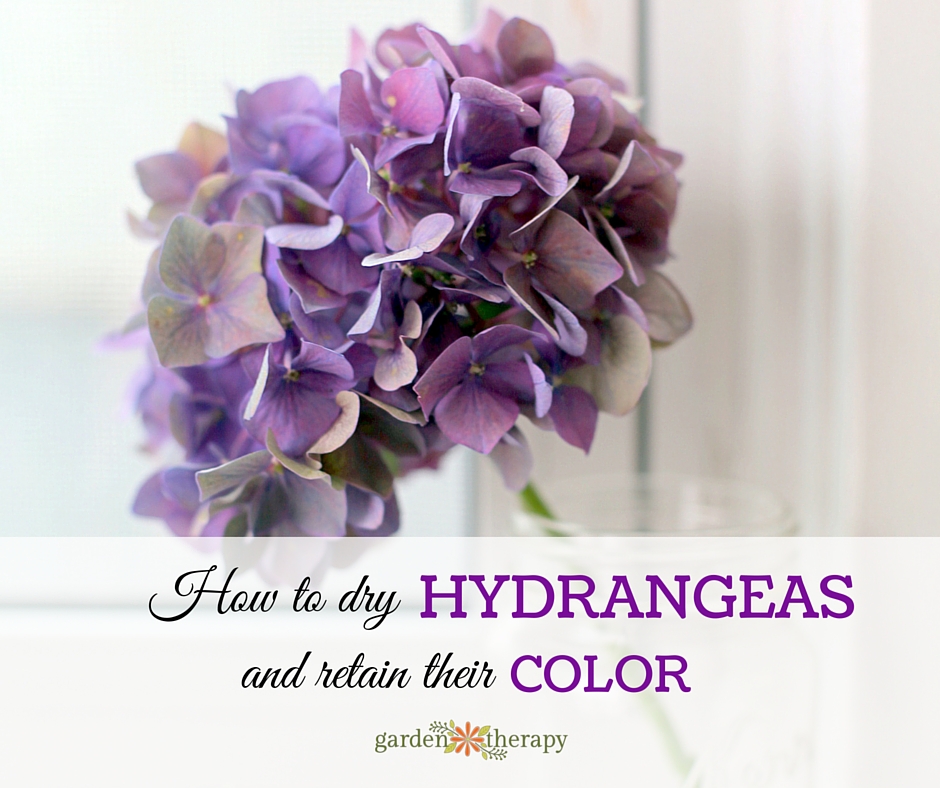 Now, shall we get on to the wreath making? Let's do it!
Materials
Grapevine wreath (make your own)
Hydrangea blooms
Floral wire (Optional)
Make it!
Start with a grapevine wreath that you can either purchase or make yourself. With a good wreath form that has plenty of twisted branches, you really won't need much else to hold the branches in place.
Cut the hydrangea blooms with a nice long stem – about 12″. You can trim it afterwards, but this way it will be much easier to set in the wreath form. I always find that I need twice as many as I think I do, so cut lots of them to get a full, lush wreath.
Add all stems to mason jars with an inch or so of water. Remember the advice on how to dry hydrangeas to retain their color? That's what this is all about. But instead of letting them dry all the way to crispy, remove the stems as soon as the water is gone. This is when we make the wreath. The blooms are still pliable enough that they won't crumble when you work with them, but they have dried enough on their own that they will retain some color.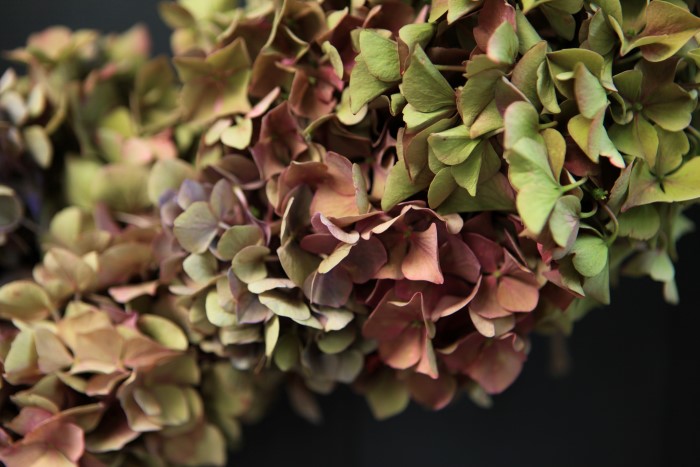 Weave the ends of the stems through the grapevine wreath so that the bloom is tightly secured in the grapevines. You can use a little florist wire to secure the stems if you would like, I never seem to have need to though. They stay put just fine as long as nobody slams the door!
Add the blooms all the way around, choosing different sizes and shapes to make sure that the wreath is even and full throughout the wreath. I like to keep a pretty clear center to the wreath, so that it looks like a wreath more than a blob of flower heads.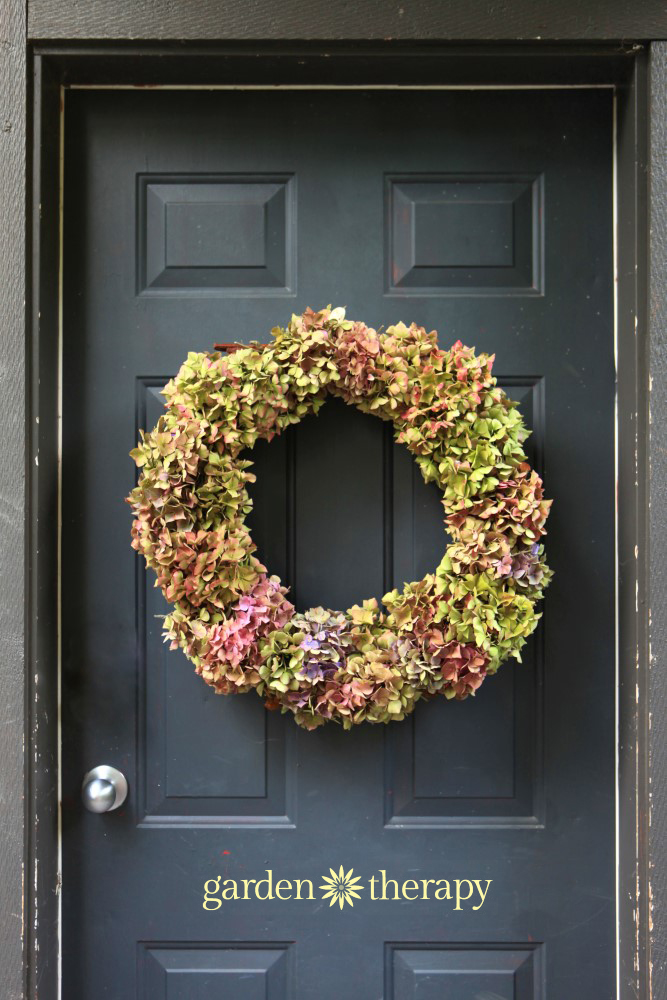 You can now add a ribbon or decorative wreath hanger. I like to use a magnetic wreath hanger on my metal doors for a clean look. Whatever you choose is up to you–there are so many options!
Read more about hydrangeas here: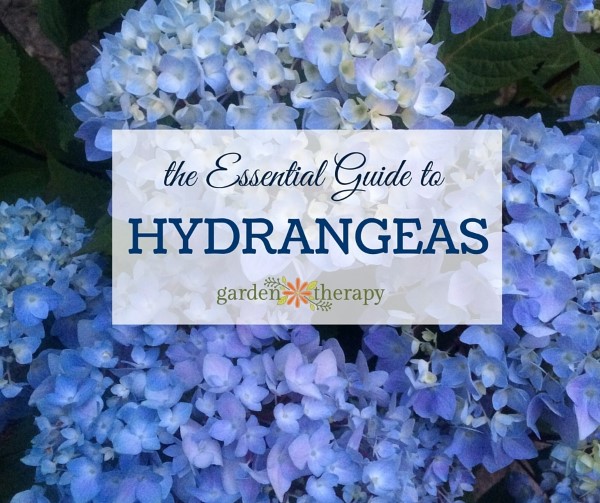 Here is some more fall wreath inspiration from the garden: