A Bounty of DIY Fall Wreaths
The possibilities are endless with wreath design. Making wreaths from fresh garden greenery is an easy project that adds style and (often) fragrance to your front door. These DIY wreaths are not just the hallmark of winter holidays – you can make one for any season.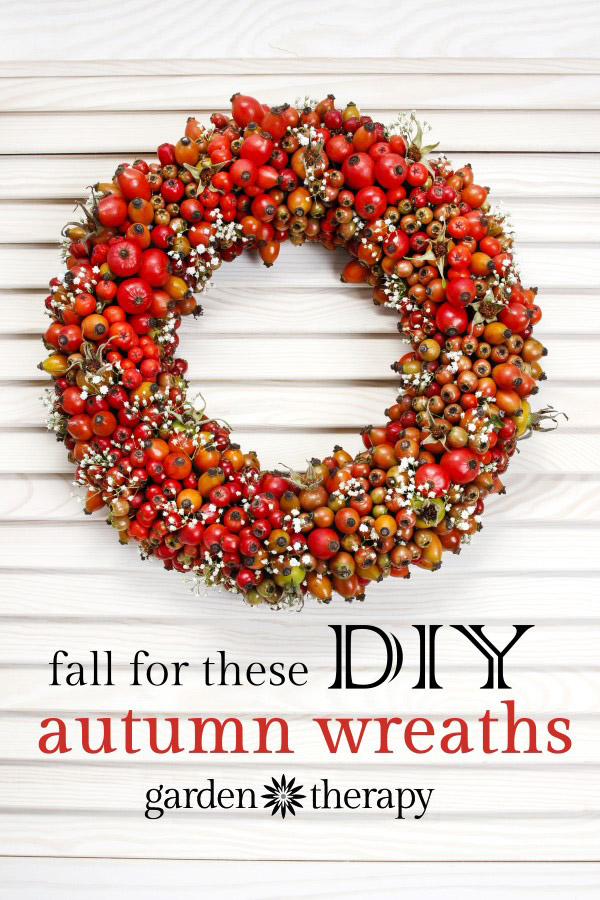 The fall provides even more options it seems, from dried seed heads to moss to fresh vegetable and flowers, here are a few of my very favourite DIY wreaths:
IDEAS FOR DIY WREATHS
Autumn Berries
Make a rose hip and hawthorn berry wreath with a foam wreath form, berries, and some pruners.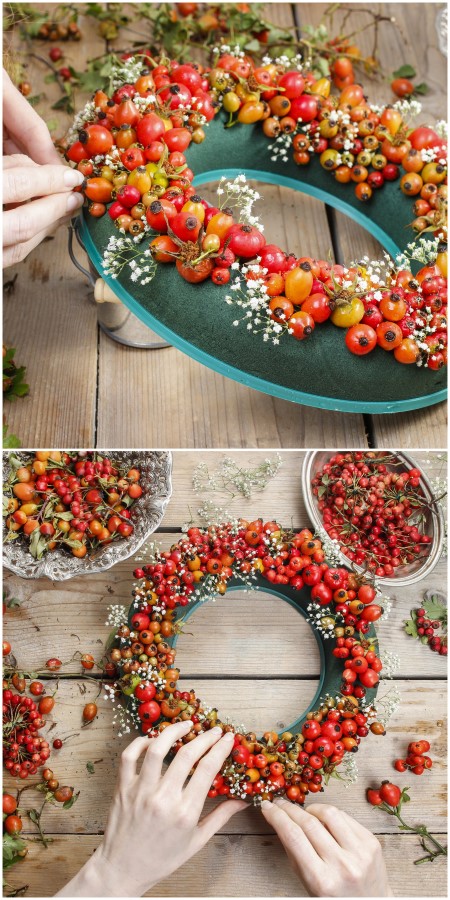 …or make a sweet rose hip wreath by stringing them on wire and hanging from a ribbon.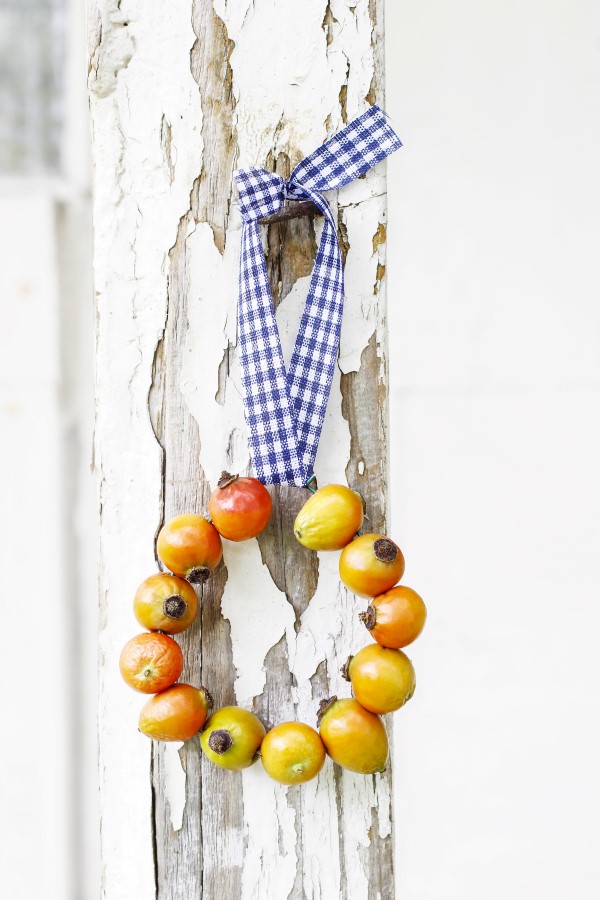 A fresh herb wreath is created in the late summer or fall as a way to harvest and dry garden herbs. They smell like heaven too!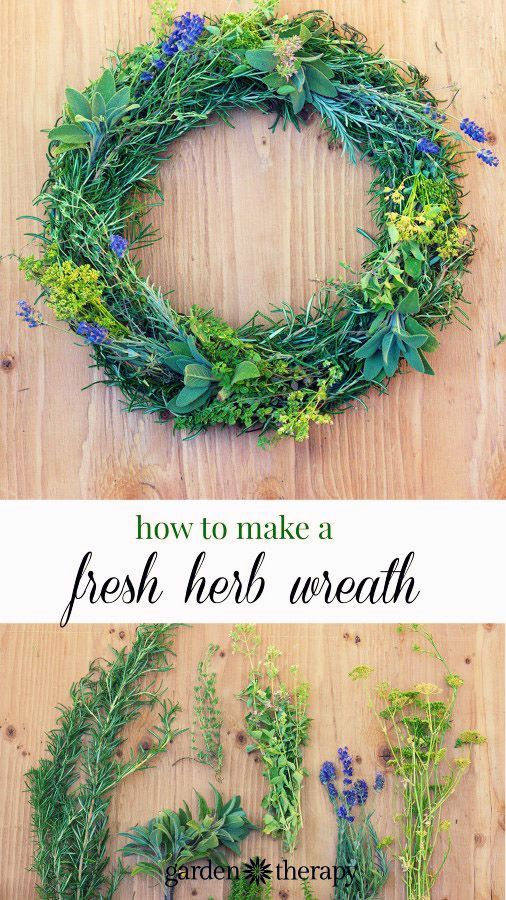 This is by far the easiest way to make a gorgeous fall wreath with hydrangea flowers that will dry beautifully and keep their colour.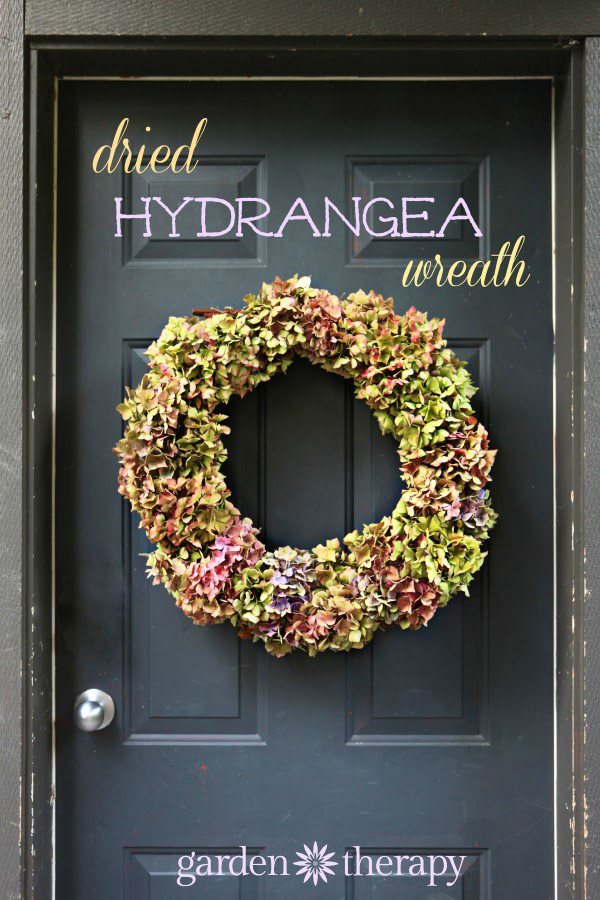 This autumn wreath gets a burst of color from the ornamental gourds, pumpkins, and artichokes that decorate it.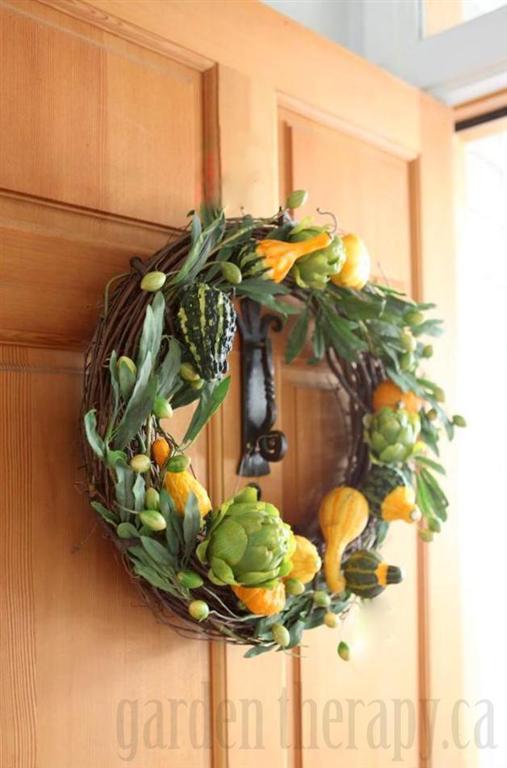 Or swap out the gourds for persimmons and rose hips to make this Fall Persimmon Wreath.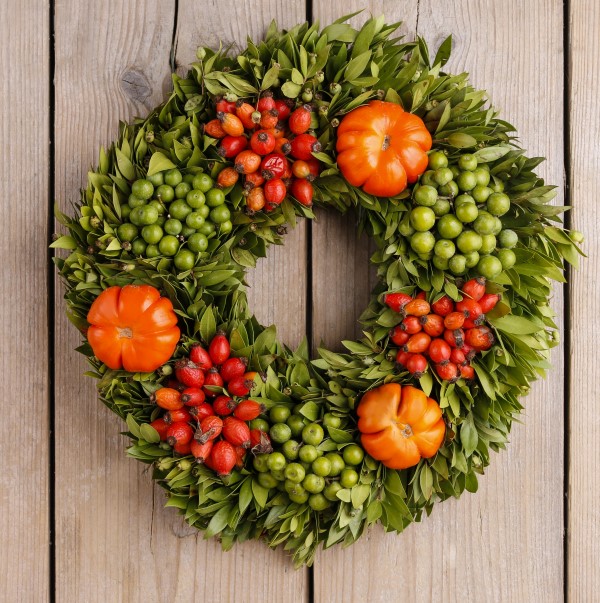 Follow Stephanie @ Garden Therapy's board ✽ Wreaths on Pinterest.
Moss Wreath
This bright green wreath will last for years because it is made with preserved reindeer moss and ribbon. All you need is a glue gun, some moss and a wreath form to make this everlasting beauty.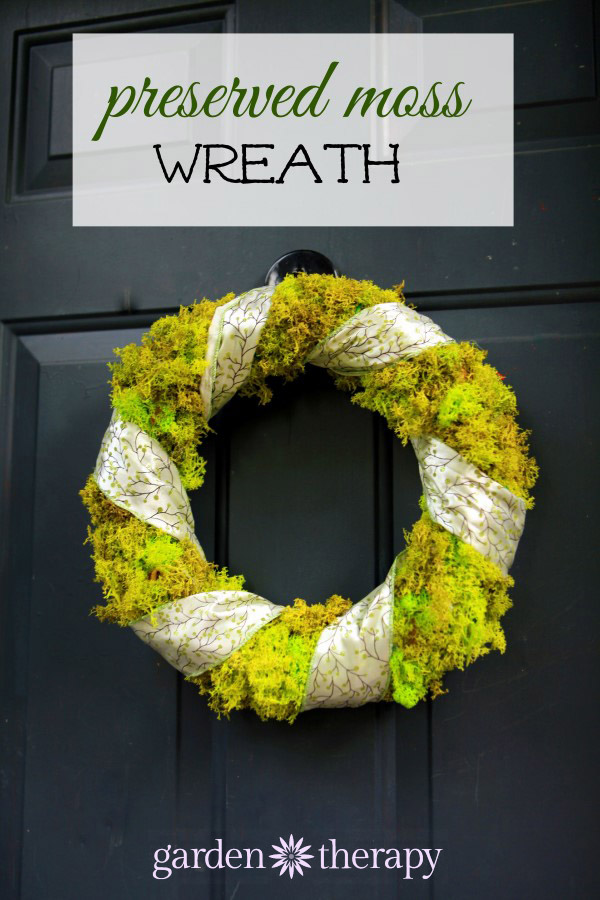 Add a few dried flowers and other embellishments for a different take on a moss wreath.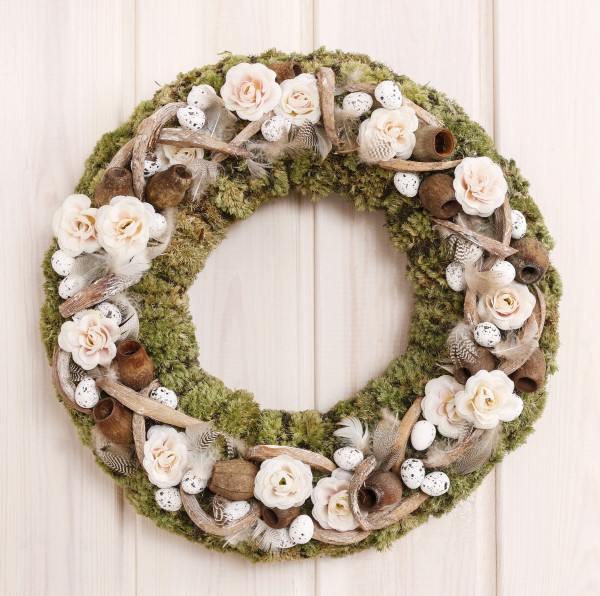 How to Make a Basic Grapevine Wreath
If you have a bounty of grapevines then this wreath tutorial is for you. Learn how to twist those vines into a beautiful wreath that can be the basis for any project, or even hold it's own!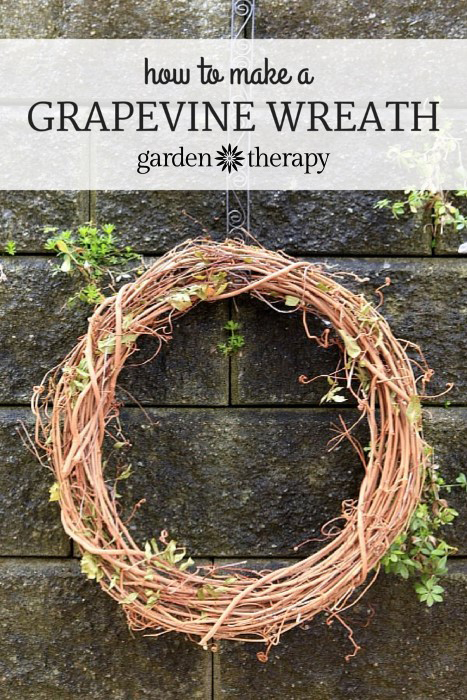 Fresh lavender sprigs drying on a wreath form makes a lovely welcome to guests. I hang these out in the garden to decorate while they dry and I can harvest the buds. You'll be surprised at what I use for a wreath form too!

Related: How to Harvest English Lavender
Burlap ribbon adds a rustic feel to this festive wreath that will take you from fall through to the holiday season.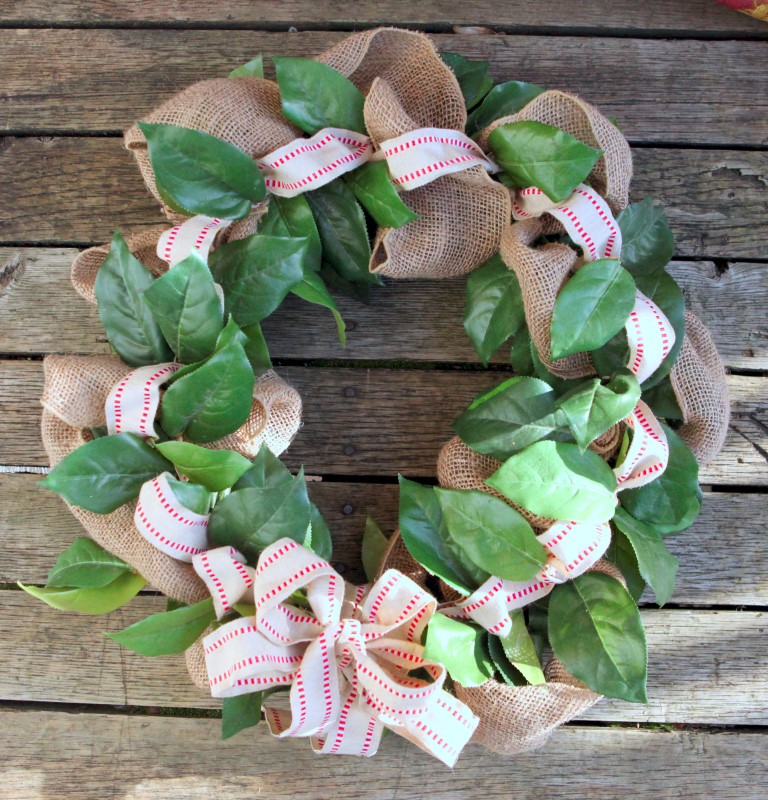 If you are lucky enough for someone to give you flowers, or you grow plenty in your garden, this is a great way to display them once they have dried.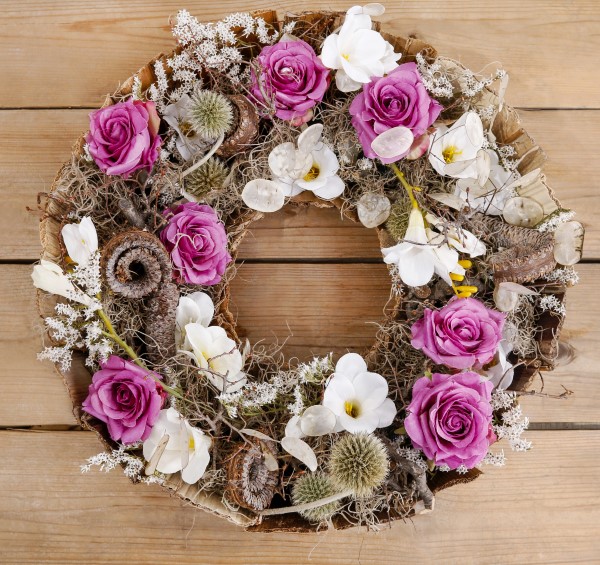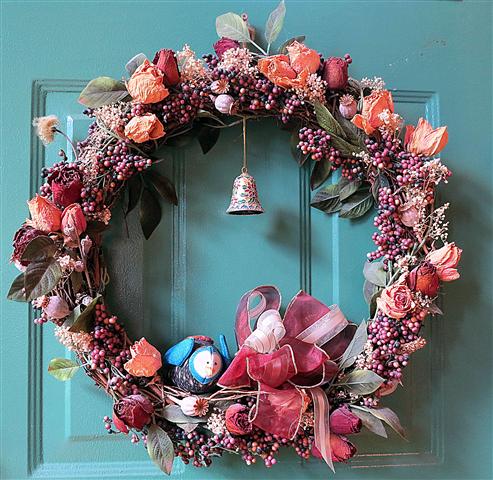 Related: How to Preserve Ornamental Flower, Leaves, and Pods for Crafting
This spooky wreath is the perfect way to greet trick-or-treaters!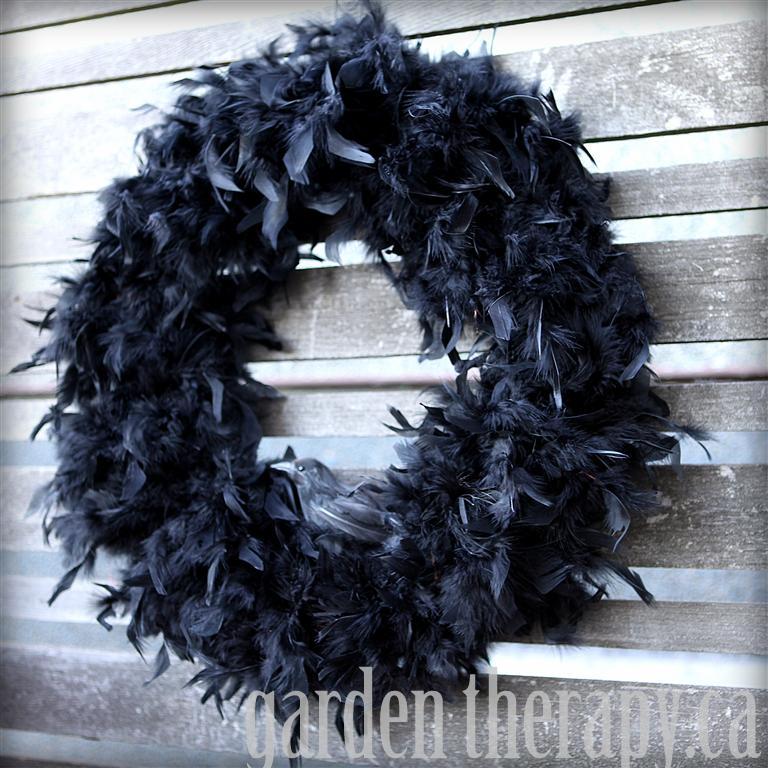 Dried hops look just as spooky, but the scent will have you in lala land (dried hops are great to promote relaxation and stimulate dreams).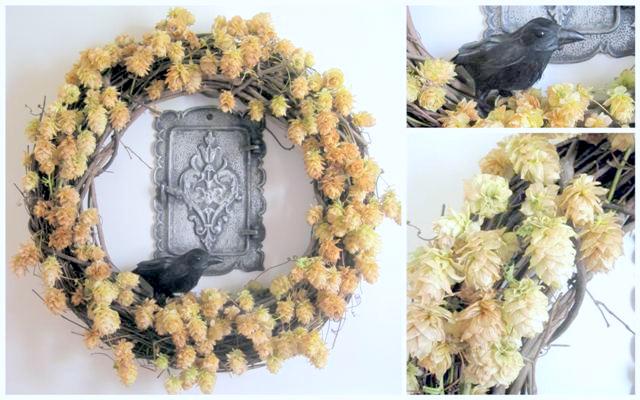 This beauty is lovely anytime of year, as long as you have warm weather. For those of us with seasons, these succulent wreaths look their best in the fall after a summer of filling in and growing.