The possibilities are endless with wreath design. Making wreaths from fresh garden greenery is an easy project that adds style and (often) fragrance to your front door. These DIY wreaths are not just the hallmark of winter holidays – you can make one for any season. Here are some of our favorite autumn-inspired wreaths to adorn your door this fall.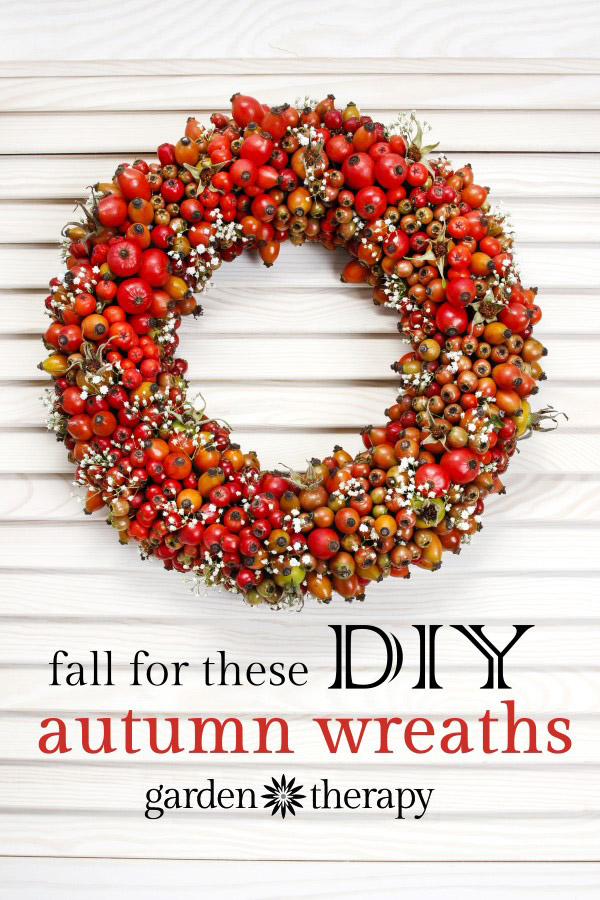 The fall provides even more options, it seems, from dried seed heads to moss to fresh vegetable and flowers. You can come up with endless creative ways to make a fall wreath, but here are a few ideas to get you started. Use these as a jumping-off point and let your imagination go wild!
Ideas for DIY Wreaths
Collect a bunch of pinecones and bleach them to make this rustic-yet-modern wreath. See the full instructions here. You could also do this with untreated pinecones if you prefer, but we love the softer look of bleached pinecones.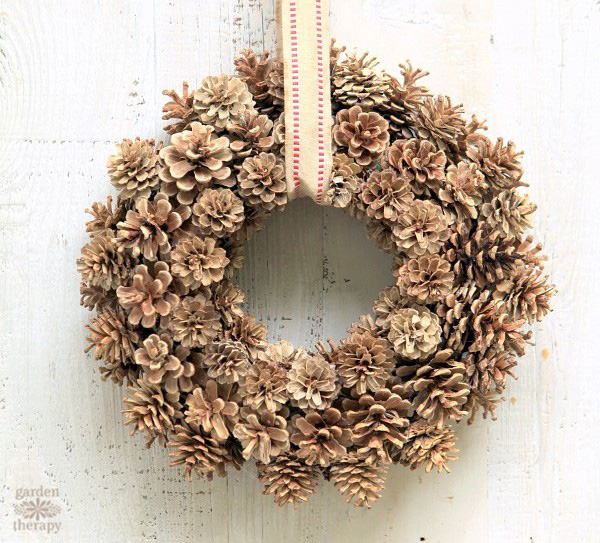 Autumn Berries
Make a rose hip and hawthorn berry wreath with a foam wreath form, berries, and some pruners. Just cover the form with tightly packed rose hips and hawthorn berries by poking their stems into the foam, and voila!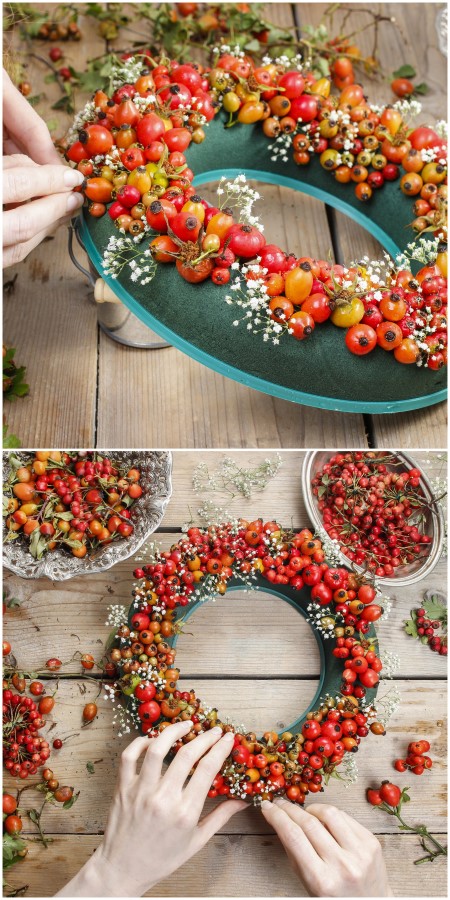 …or make a sweet mini rose hip wreath by stringing them on wire shaped into a circle and hanging from a ribbon.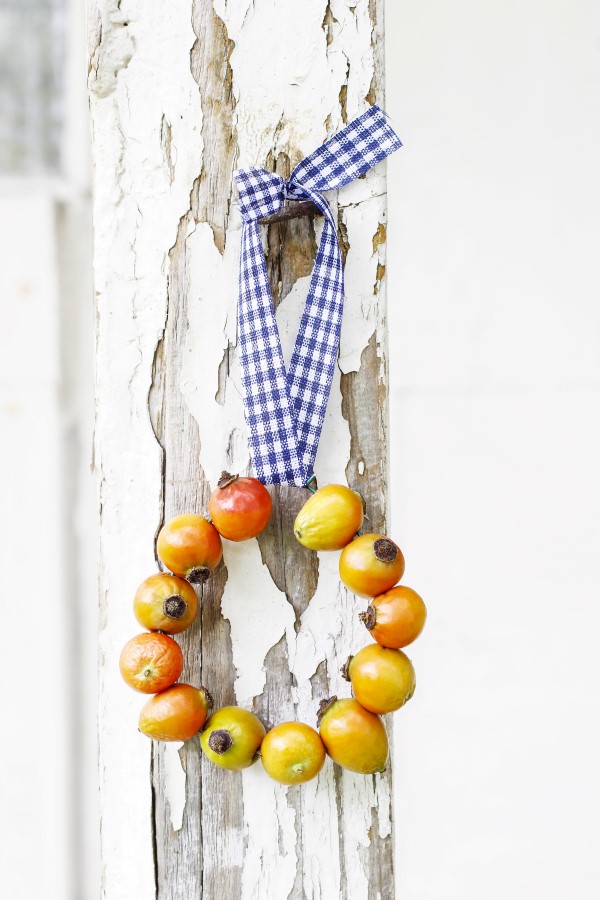 A fresh herb wreath can be created in the late summer or fall as a way to harvest and dry garden herbs. It's pretty, useful, and it smells like heaven too!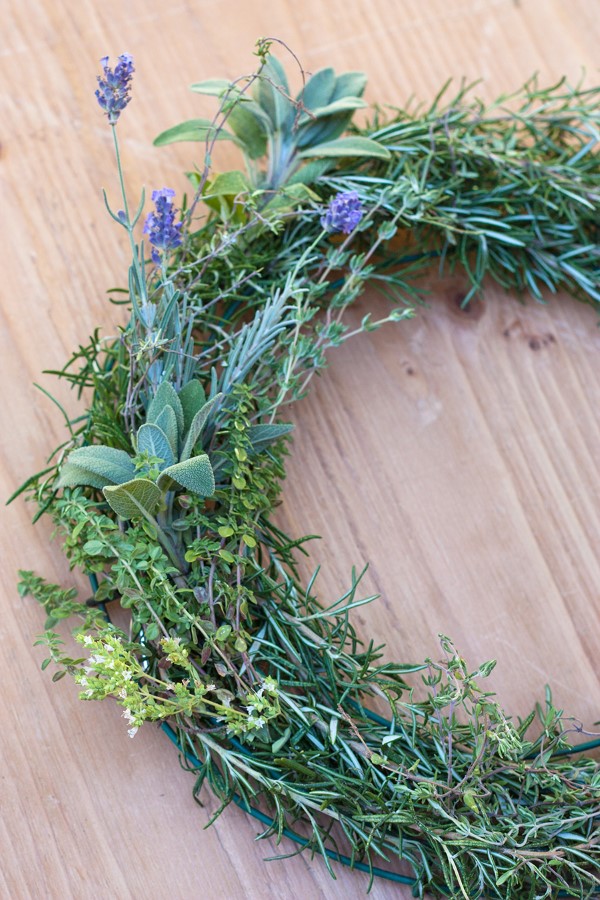 This is by far the easiest way to make a gorgeous fall wreath with hydrangea flowers that will dry beautifully and keep their color.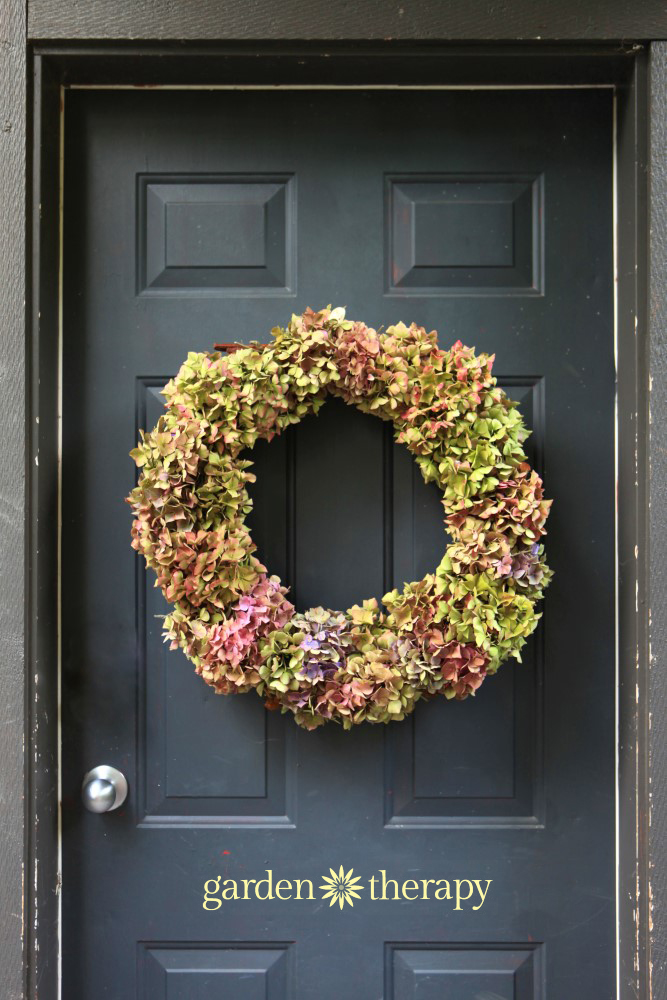 It's sweater season again, and even the wreaths are getting cozy! This project uses old sweaters upcycled into pretty felted succulents affixed to a grapevine form, creating a warm welcome at any entrance way.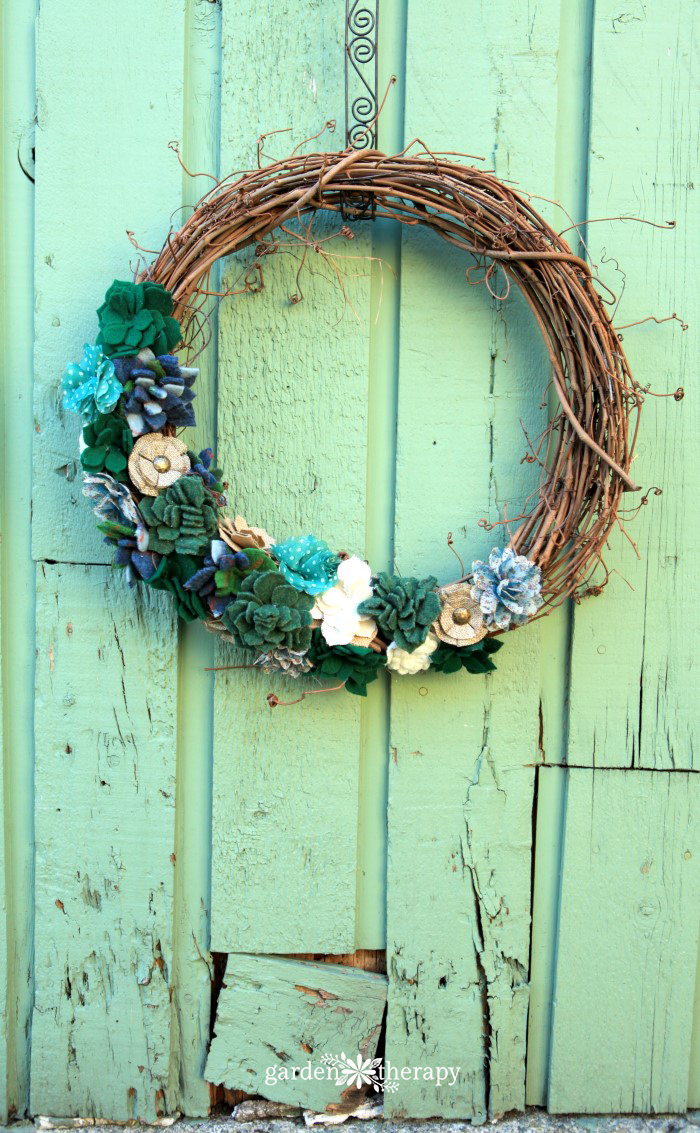 Oh, and you can make a gorgeous wreath out of real succulents too. This beauty is lovely any time of year, as long as you have warm weather. For those of us with seasons, these succulent wreaths look their best in the fall after a summer of filling in and growing.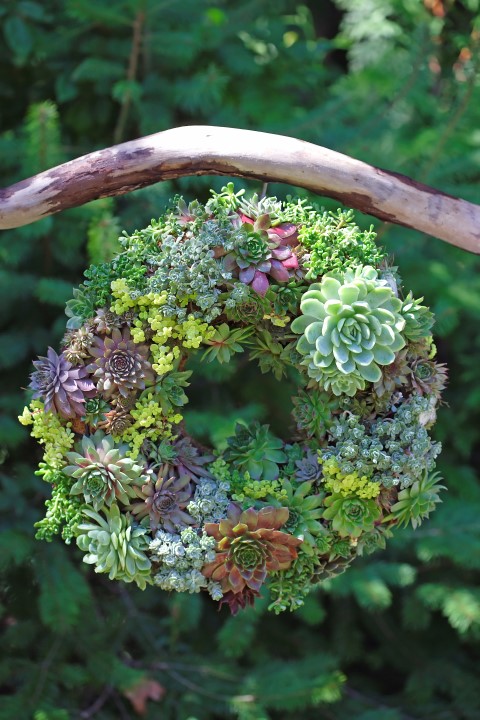 Once you make a living succulent wreath, you will probably need to refresh it every now and then to keep it looking its best.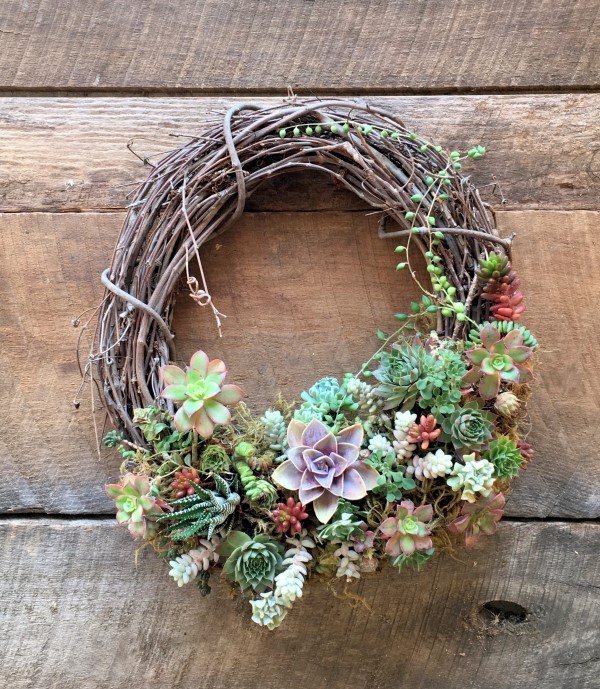 This autumn wreath gets a burst of color from the ornamental gourds, pumpkins, and artichokes that decorate it.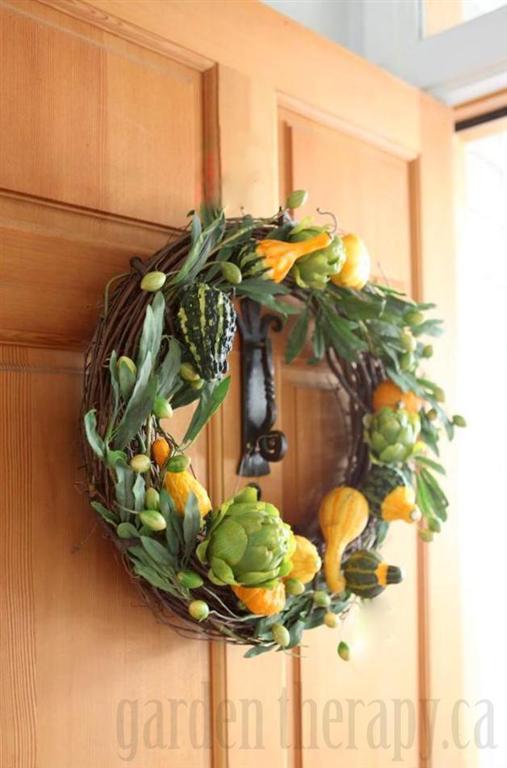 Follow Stephanie @ Garden Therapy's board ✽ Wreaths on Pinterest.
How to Make a Basic Grapevine Wreath
If you have a bounty of grapevines then this wreath tutorial is for you. Learn how to twist those vines into a beautiful wreath that can be the basis for any project, or even hold its own with no extra adornment!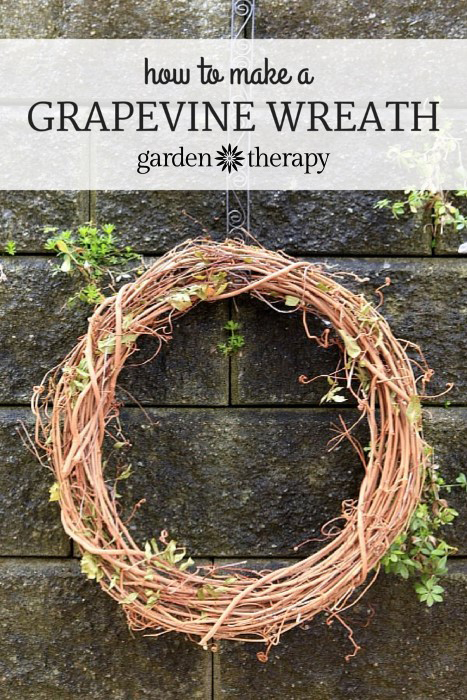 Fresh lavender sprigs drying on a wreath form makes a lovely welcome to guests. I hang these out in the garden to decorate while they dry and I can harvest the buds. You'll be surprised at what I use for a wreath form too!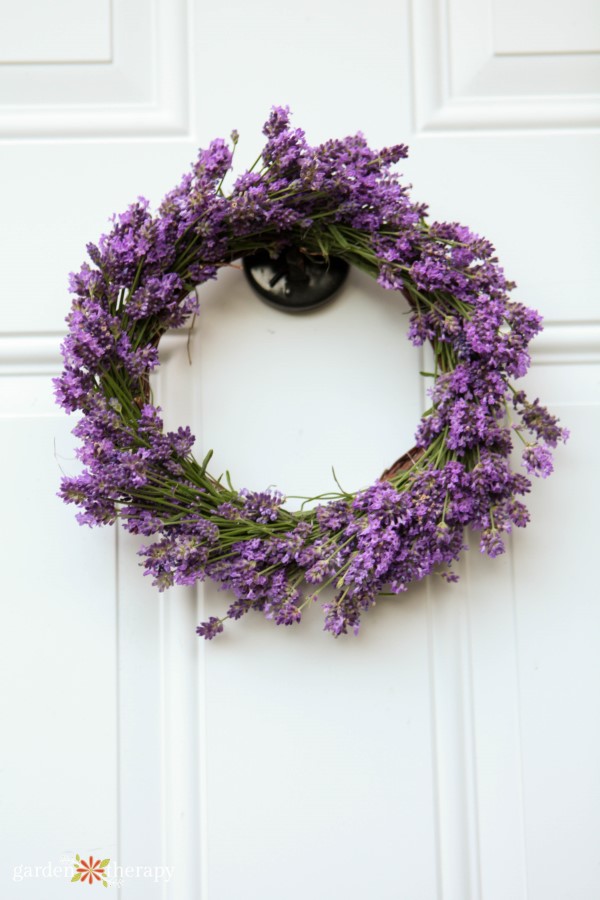 Related: How to Harvest English Lavender
If you are lucky enough for someone to give you flowers, or you grow plenty in your garden, this is a great way to display them once they have dried.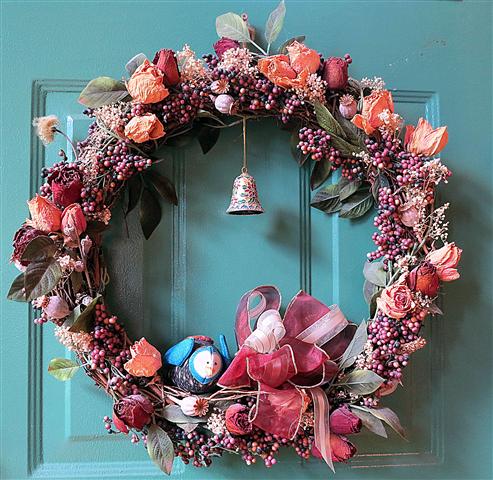 Related: How to Preserve Ornamental Flowers, Leaves, and Pods for Crafting
This lush living air plant wreath looks at home in any season, and because the project doesn't use any harmful glue, your air plant wreath will stay happy and healthy for a long time.