This peach brandy preserves recipe has to be my all-time favorite jam. When I first tried it I was blown away at the complexity of the flavor and how different peaches could become when spices and liqueur are added.
It takes the predominately summer-flavored fruit of peaches and adds the warmth of cozy fall spices. This peach brandy preserves recipe is the perfect transition from summer to fall. You will feel the sunshine of summer on your tongue with a nod to the cooler days around the corner.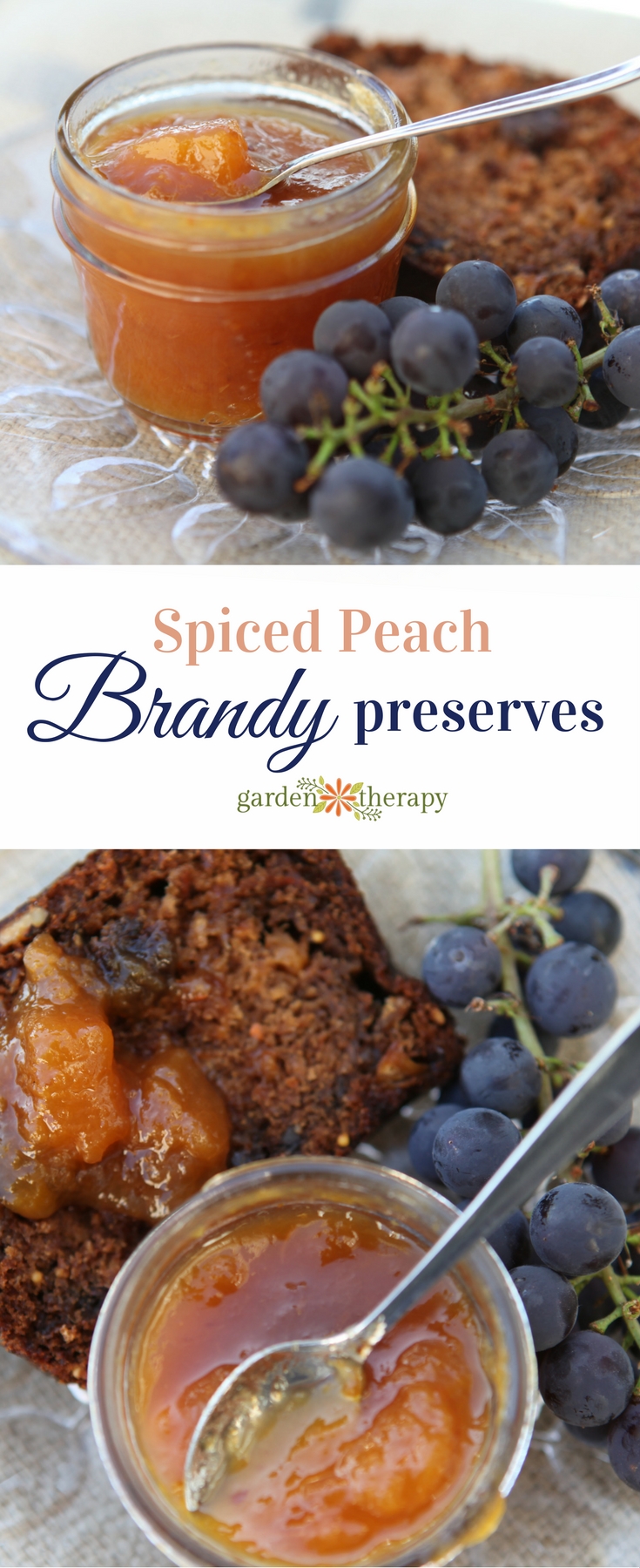 Peach Brandy Preserves Recipe
Makes 12 x 250ml (half pint) jars
Ingredients:
6 cups peaches (look for freestone peaches to make this process easier)
5 cups sugar
1 tbsp lemon juice
1 x 250ml jar Seville orange marmalade (A secret ingredient!)
1/2 cup brandy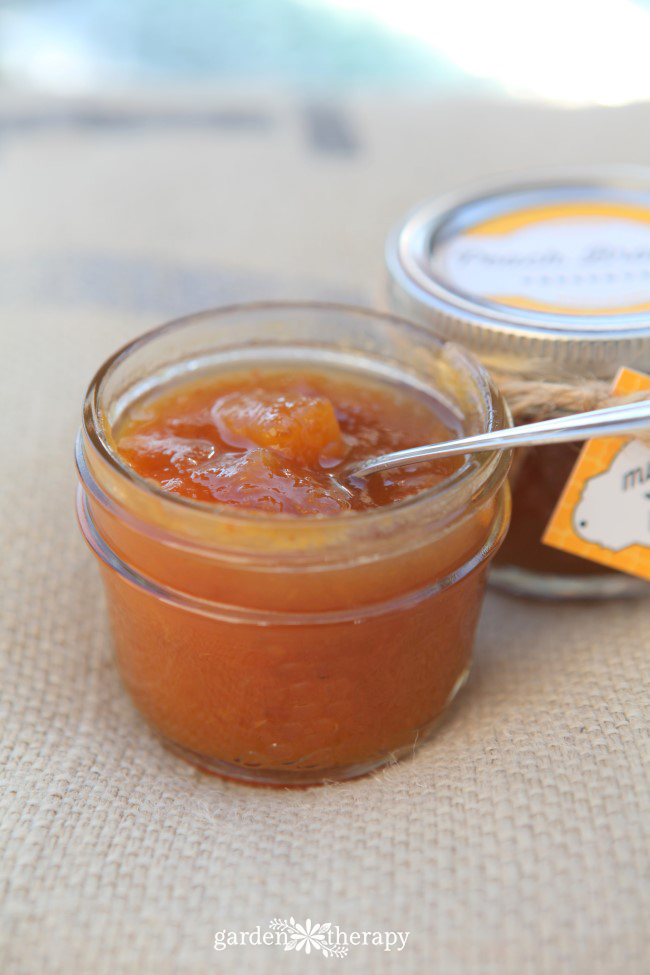 Make it!
Blanch peaches by dunking them in boiling water for 30 seconds and then transferring them into a bowl of ice water. This should loosen the skin enough that it peels off easily. Hopefully you have freestone peaches, making it simple to remove the pits. Rough chop the peaches and add to a large, high-sided pot.
Add sugar*, marmalade, lemon juice, and cinnamon sticks to the peaches and bring to a boil. Reduce heat to medium and stir regularly for 20 minutes to an hour, depending on how thick you would like the jam.
Remove the cinnamon sticks  and use a potato masher to mash up the peaches. If you like a chunkier jam, reserve a few big pieces to chop up and add to the preserves at the end.
When the peach preserves have become just a bit thicker than your desired consistency, add ½ cup brandy and stir.
Ladle peach brandy preserves into hot jars leaving 1/2″ of headspace. Process in a boiling water canner for 20 minutes for 250ml (1 cup) jars.
*Note: yes, canning recipes have a lot of sugar. Sugar is what helps to preserve the fruit in a preserve that is canned for long shelf life. If you want to cut down the sugar in this recipe—or replace it with honey—then, by all means, go for it! Just please freeze the jam when it is finished and use it within 6 months (or up to a year in a deep freeze). Canning recipes need to be followed exactly to ensure they have the right balance for canning. If you do make this recipe as it is listed, you won't be sorry. It is like two seasons wrapped up in a small jar of love. And you do not have to eat the whole thing at once! Try a teaspoon of peach brandy preserves on a slice of fresh-baked pumpkin bread or buttery toast. Enjoy it in moderation as with everything decadent in life.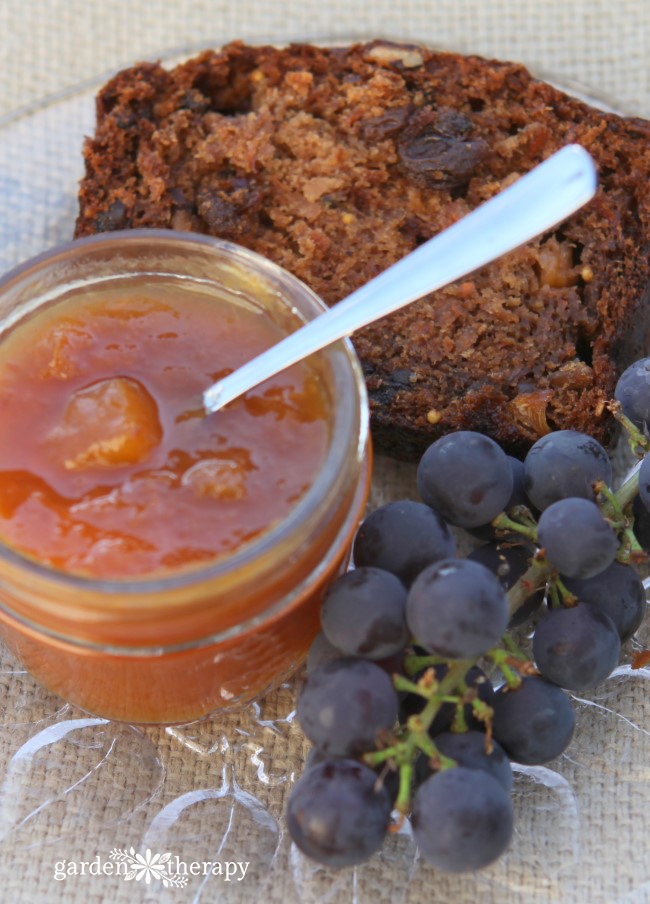 Free Printable Canning Labels
If you have access to a lot of peaches and want to make this recipe as a gift, then download and print some of my free printable canning labels! I have a number of designs that are simple to use. Simply print them at home on a full sheet of label paper. Then cut out the labels or make your life easy by getting a circular craft punch and cutting them out in one step! I have two sizes for every design: 2″ for regular canning jar lids and 2.5″ for wide-mouth canning jars.
I think that these fall-themed free printable canning labels would be a perfect match for this recipe for spiced peach brandy preserves.