This pumpkin butter is like no other.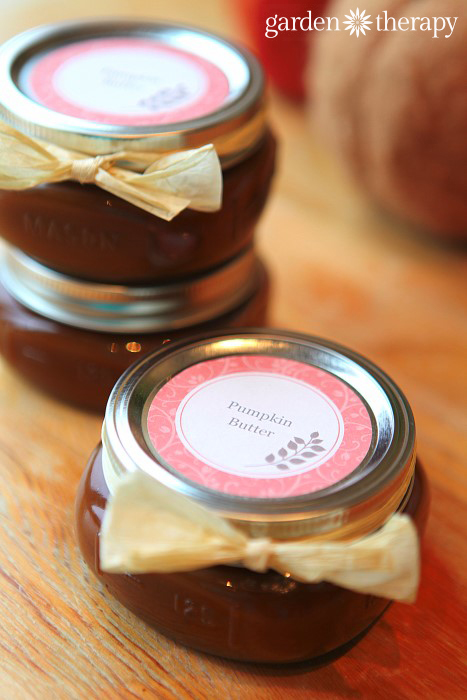 Not because it's made in a slow cooker overnight making it super low maintenance. Nah.
Not because of the pretty autumn-leaf labels. Nope.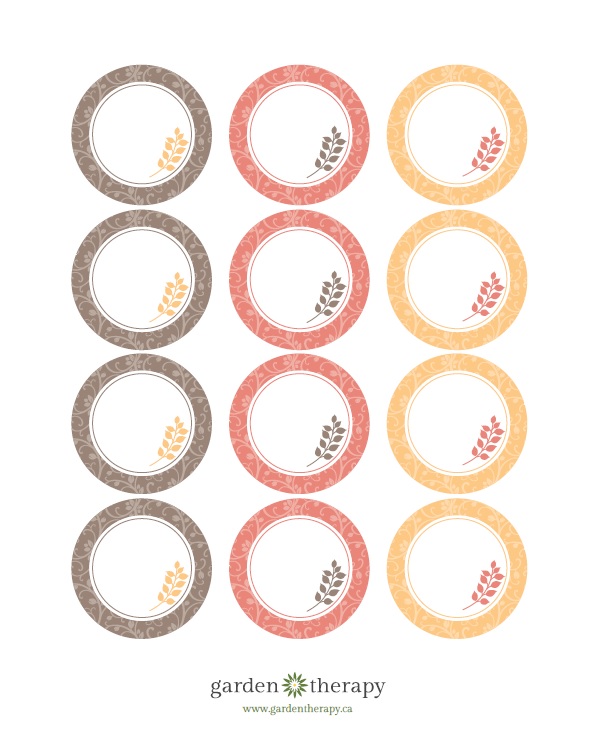 (But you CAN download these for free…just scroll down to the bottom of this post to get the PDF for either 2-inch or 2.5-inch round canning lid labels.)
It's the secret ingredient…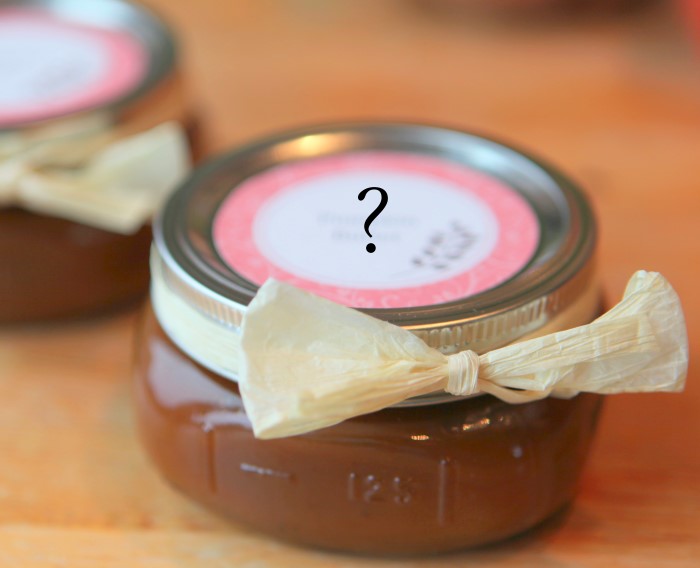 …
…mango!
Yup, that's right. It doesn't seem like it would be a good idea but it turned out ah-maze-ing!
And it happened all by accident. (Doesn't every great recipe come about with a touch of serendipity?)
Well, in this case, I needed to thin out the pumpkin and where usually apple juice is used, I substituted pure mango puree. Here is how it all came to be:
Ingredients
 3 cups pumpkin puree or canned pumpkin
1/2 cup maple syrup
1/2 cup white sugar
1 cup brown sugar
3/4 cup mango puree or 100% pure mango juice
1 tsp ground ginger
1 tsp cinnamon
1/2 tsp nutmeg
1/2 tsp ground cloves
Make it!
Add all the ingredients to a slow cooker, stir to combine,  and set on low overnight (or 8 hours). Ladle mixture into clean canning jars and allow to cool. Store in the fridge for 1 week or in the freezer for 6 months. Serve over ice cream or yogurt, spread on toast, or make these yummy pumpkin palmiers.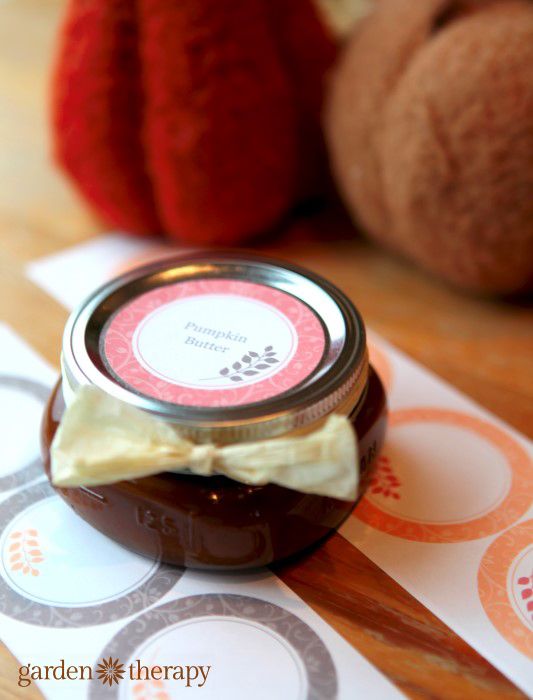 Don't forget to add some personalized labels. You can download the ones used in this project here:
They are in editable PDF form so you can type the label or print it off blank and handwrite whatever you like.
There are plenty more designs to choose from if those aren't your style.
If you haven't yet seen them all, I have TONS of free printables and various freebies here on Garden Therapy. Please print out a quote for your wall, a seed packet to give as a gift, or a calendar for your desktop. Just my little way of thanking you for being you!