As soon as I took this photo of my two-year-old's chubby, little hands holding on to this miniature tree I knew that the image was going to be our Christmas cards. Want to make your own personalized card this year? These five tips will get you off to a great start at taking your own Christmas card photos using kids and/or pets as models. Just a few simple pointers and you will certainly be able to come up with something that is meaningful to you and has the message you want to share with your friends and family.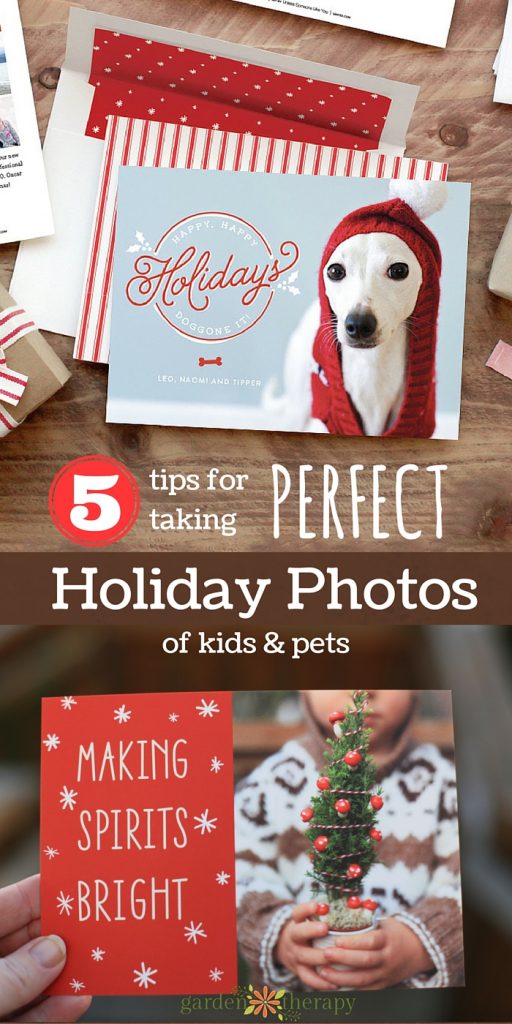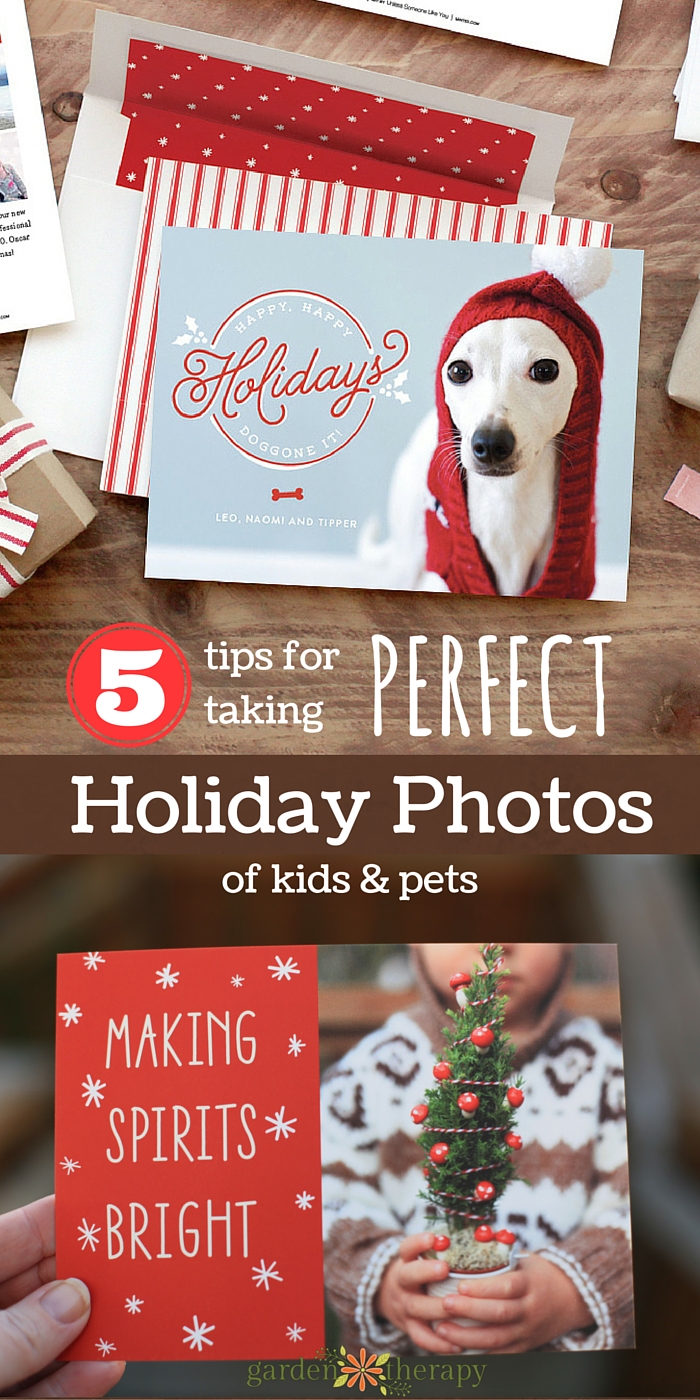 Dress the Part
Think about who is going to be in the photos and how you want them to dress. If you will have more than one person/pet in the shot, coordinate their clothes to each other without being too matchy-matchy. Choose a similar color palette (like red, chocolate, tan, and white) and have everyone wear something in that color with some neutrals. Also think about your environment for how to dress. If you will be out in the garden, choose natural tones, if you will be in the city, you can throw some basic black and grey in the mix. (Card images have been provided by Minted of which I am an affiliate).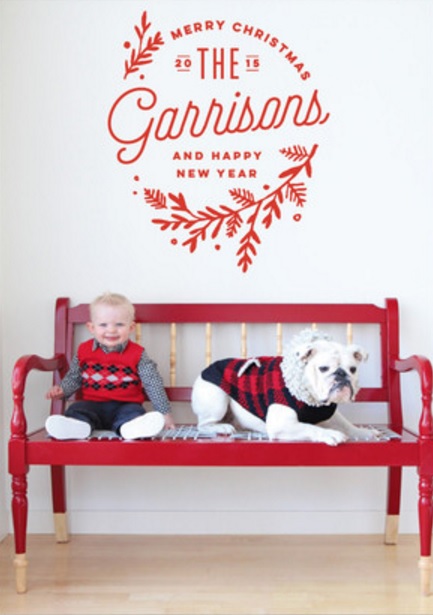 Head Outside
Go outdoors to look for interesting backgrounds for the photos: a toboggan on a snowy hill, a graffiti-painted building, or the garden amongst browning leaves and almost-bare trees. Pick a location where the background frames the subjects, but doesn't overtake them. You still want your star to shine!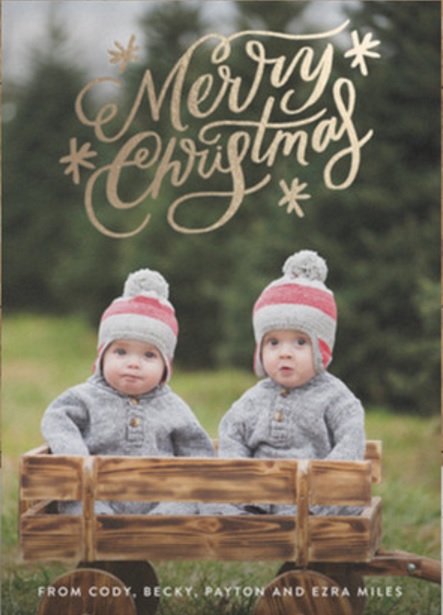 Lighting is Everything
Natural, outdoor lighting will always create the best photo. Look for a day that it is overcast (but not dreary) and your colors will really pop. If it is sunny out, look for a spot of shade to take your photos. Not deep-dark-inside-a-tunnel shade, but under a tree where the light is diffused. Position your subject so that they are not looking into bright sunlight, as they won't be able to keep their eyes open.
Mind the Frame

Zoom in and fill the frame as much as you can with your subject. Then zoom out and get in some background scenery. Take a few different shots from slightly altered angles and compare them when you download the photos. Use the crop tool on your photo editing program to suggest a few different ways to reframe the image. Sometimes there is a gem of a photo hidden inside a wider shot.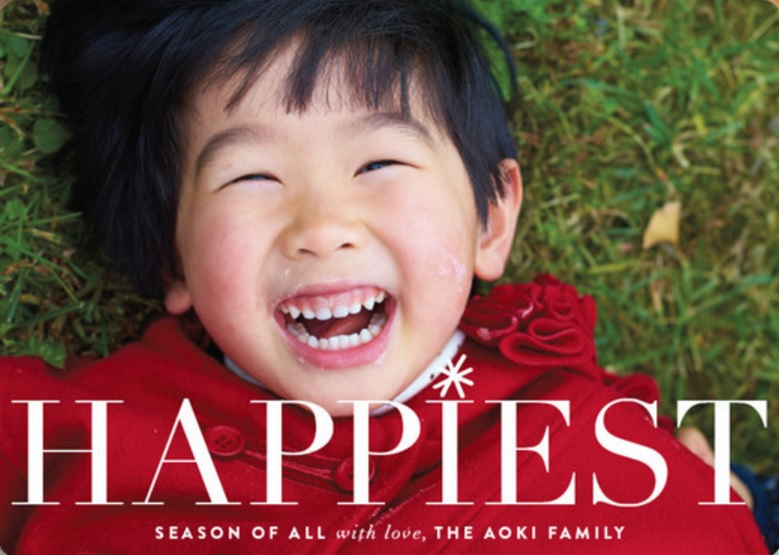 Play Around
Above all else, remember to go out and have fun! If you are too worried about getting the 'perfect' shot, you will miss the fun that is in the experience and the opportunity to get some silly and unique photos. Forget trying to get kids and pets to smile into the camera, or stay in a certain position. Let them play and capture the moment. You will be glad that you did!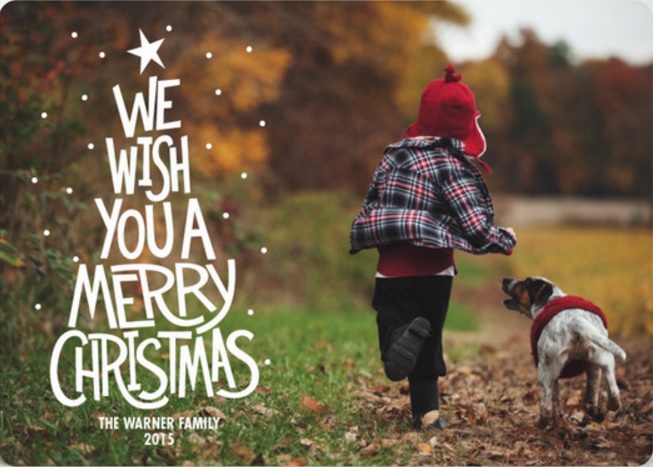 Now…Turn Those Photos into Cards!
Once you have a photo that you love, making a Christmas card from it is easy! For these cards I used Minted, who provided them to me at no cost (thanks, Minted!).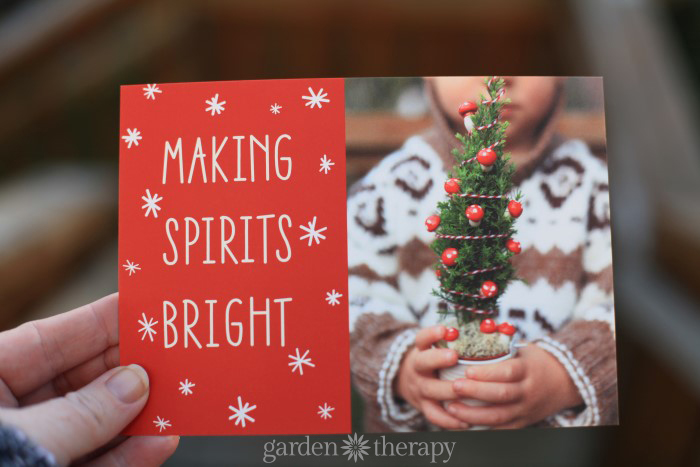 You can upload your photos then browse through how it will look in a variety of photo card designs. I didn't want to overlap any part of the image and lose the chubby hands, face, or tree, so I chose a design where the text was set beside the photo.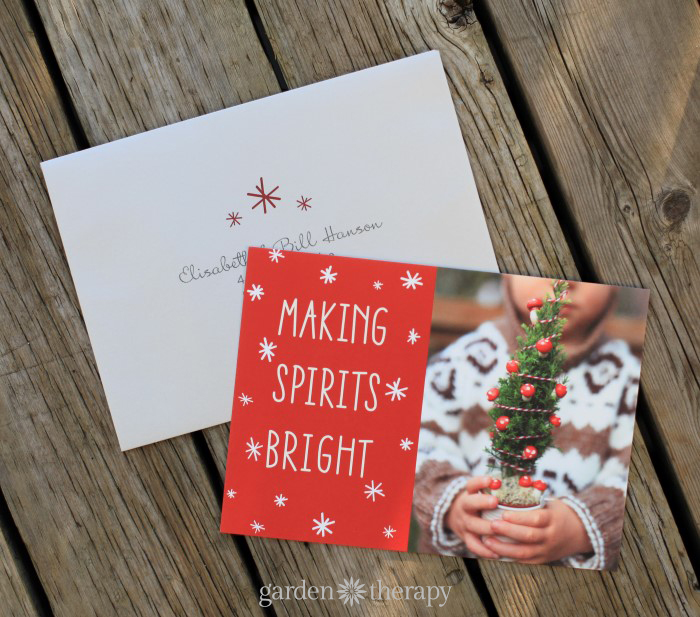 My cards came with a plain back for my personal message, silver envelopes, and some wrap-around address labels. Minted will even address your cards FOR FREE!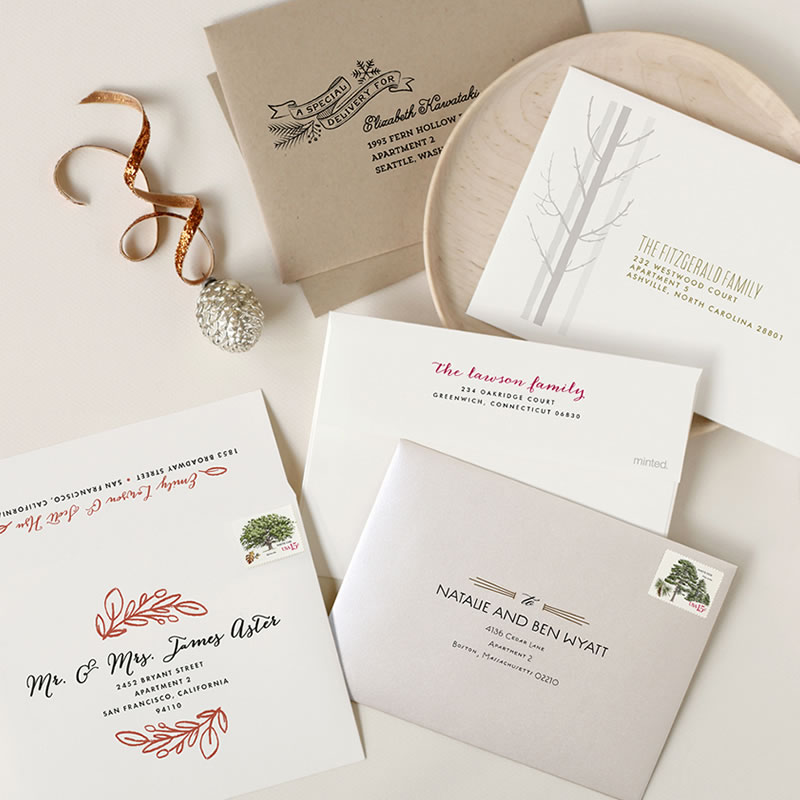 They also sent me some personalized stationary that I could use to send along with my book, Garden Made. These are a whole different style and yet I love them just as much. A pretty card with a handwritten note can be included with my book when I send it as a gift.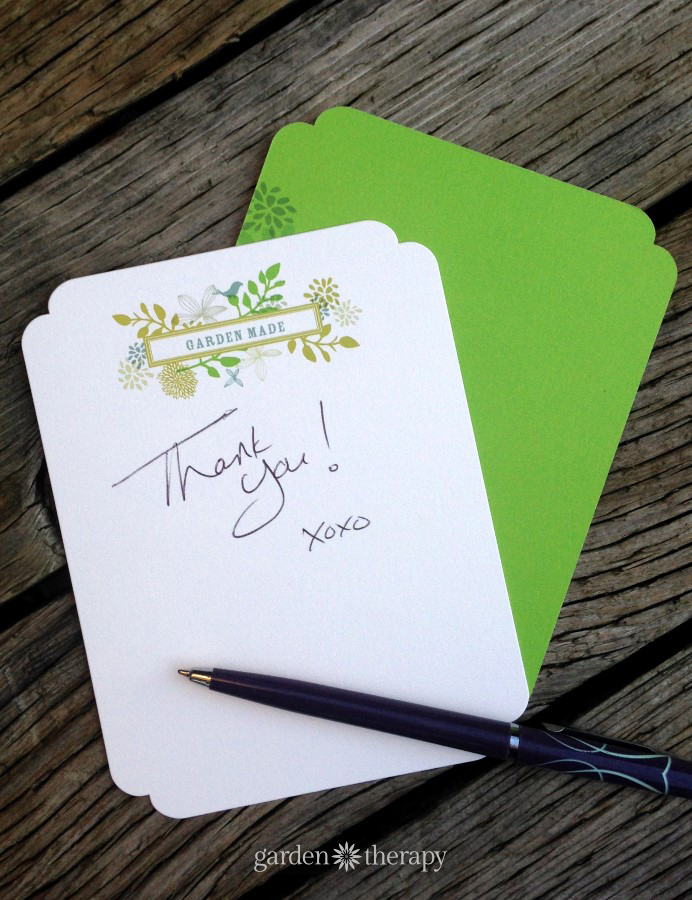 See, making your own personalized photo cards is easy! Visit Minted today to create your own holiday cards: