Forget the birds, this sweet little mushroom tree is for the gnomes! I made this miniature tree with glass mushrooms, an outdoor conifer, and a plant pot made out of a tiny bucket. It is meant to be kept outdoors in the garden with the garden gnomes.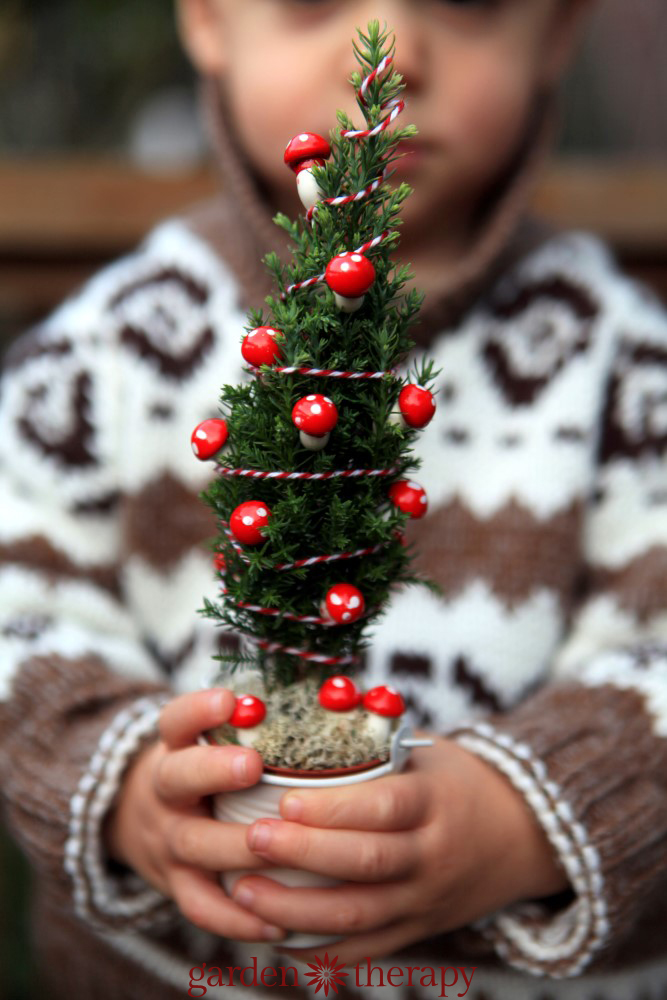 Materials*
*Some of the following links may be affiliates while others are not. Either way, the links will take you to where you can find the materials used for this project. 
Make it!
If your tree is going to be kept outdoors like mine, then the first step is to create some drainage in the plant pot. I've used a tiny white metal bucket sold as a set of three. It was purchased from a wedding supply shop as it's meant as a wedding favor. It is also a perfect plant pot to fit a small one-inch nursery pot!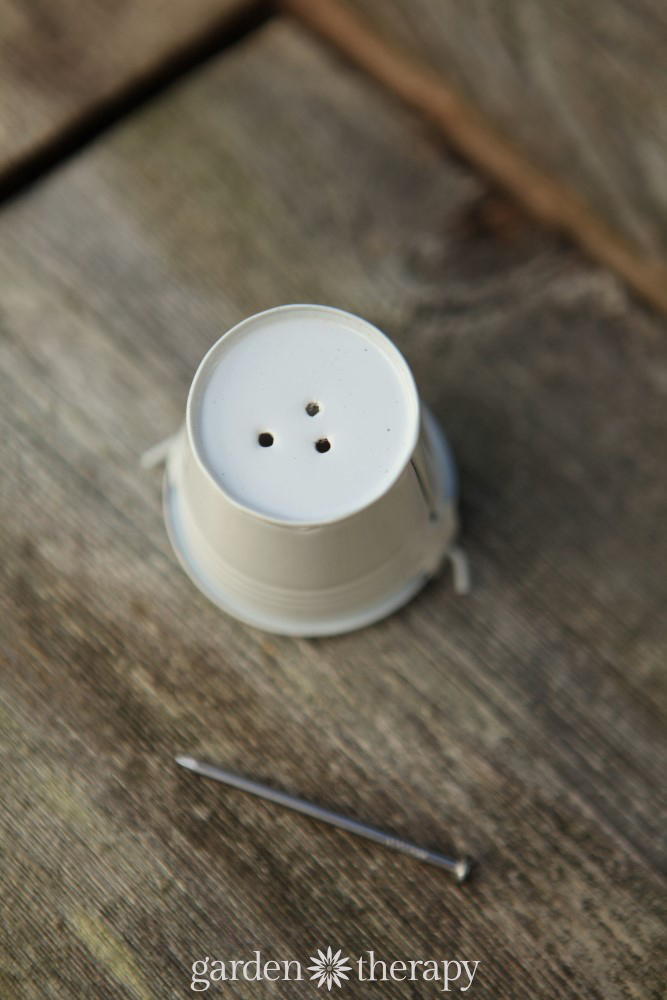 Add drainage to the pot by using a hammer and nail to simply poke some holes into the bottom of the pot. I did three holes to make sure that there was plenty of drainage in my rainy winter climate. Then put the plastic nursery pot inside the white bucket and your tree is ready to be decorated.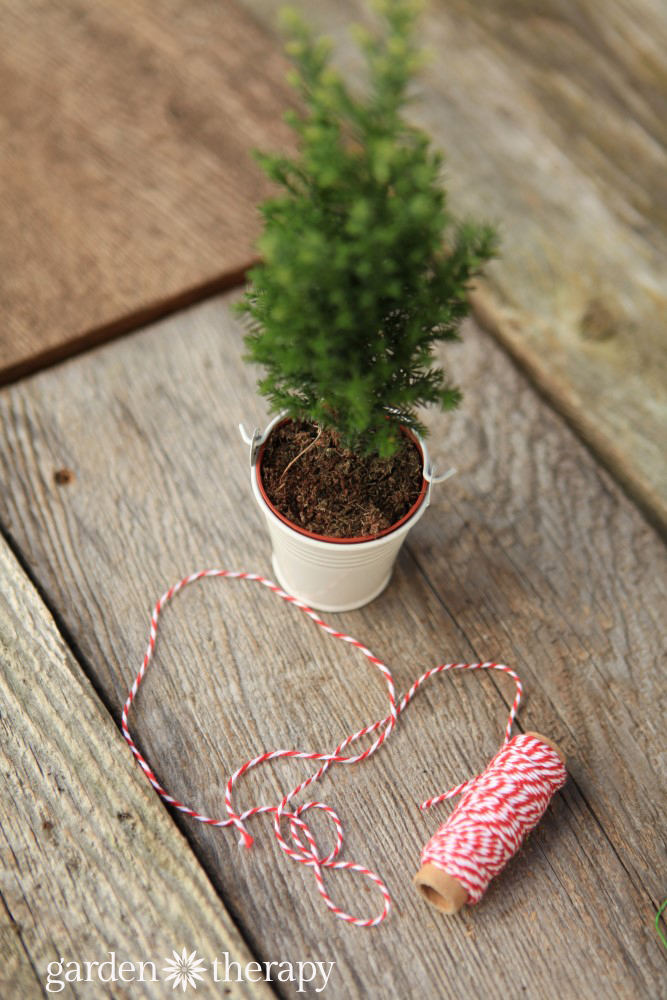 Decorating the gnome Christmas tree is as simple as decorating a regular Christmas tree. Well, in fact, it's much easier because this tree is teeny-tiny.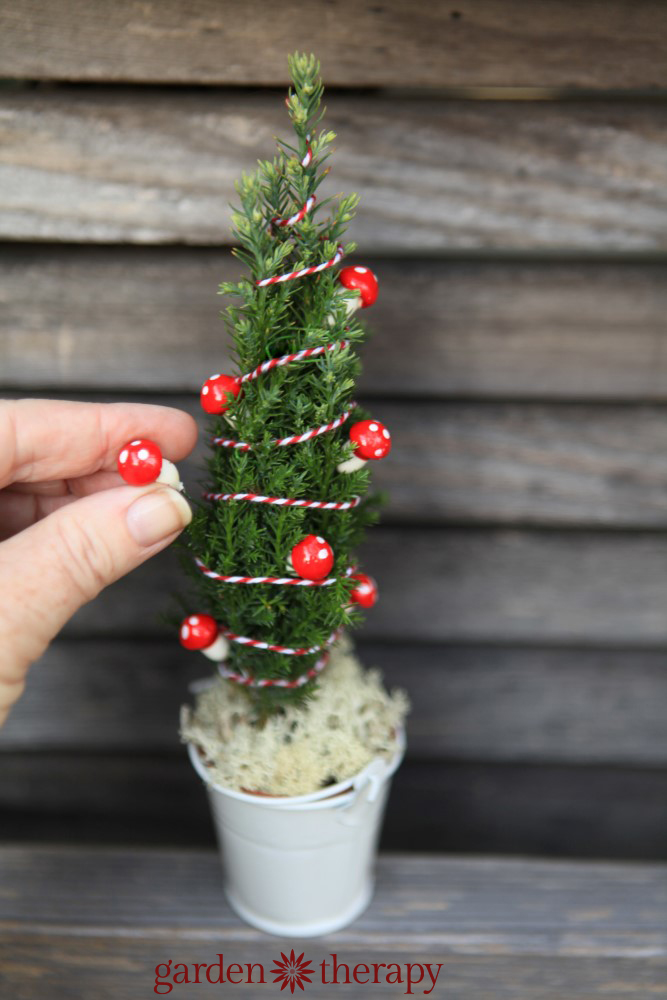 First, wind a length of red and white baker's twine around the tree. Then add the mushroom ornaments by using the pin attached to the bottom of the mushroom and pushing it through the tree.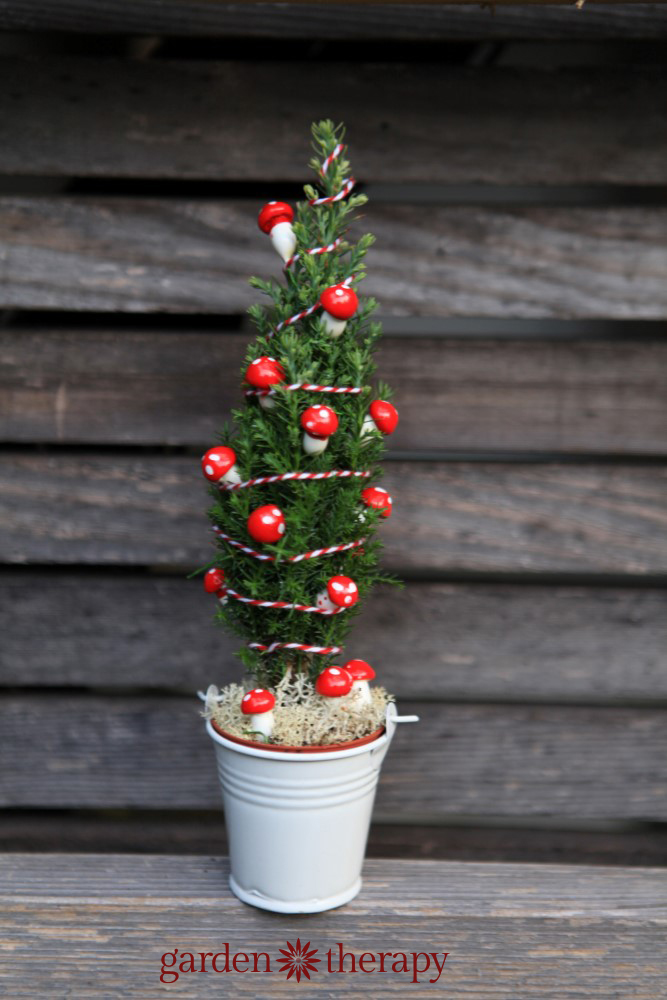 Set the miniature tree out in the garden (see the rest of my play garden here) so that the garden gnomes have something festive for the holiday season.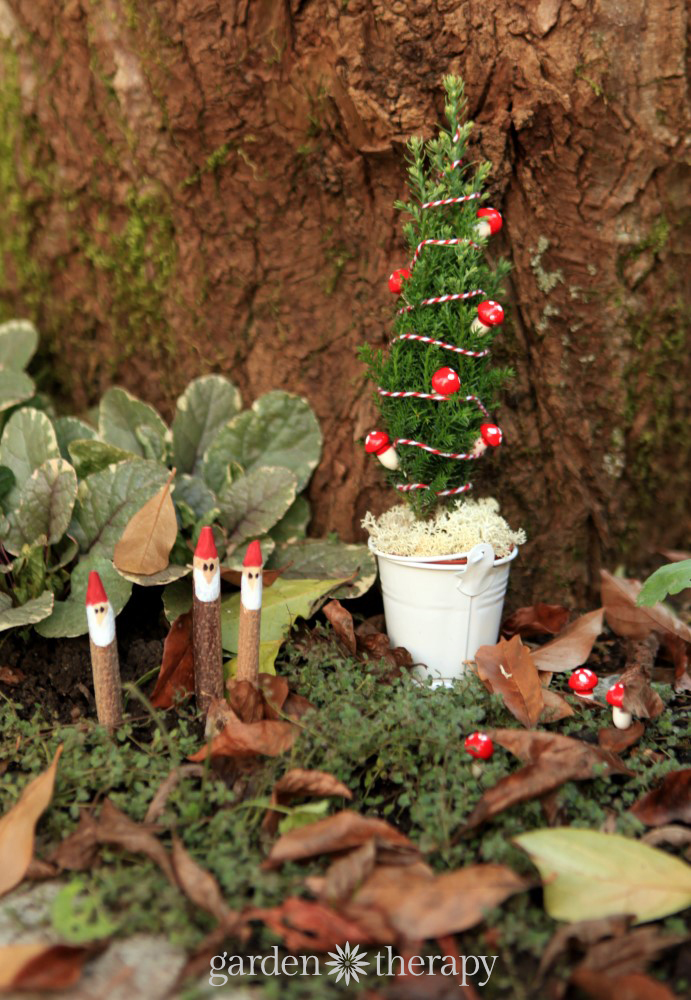 While this mushroom tree is the perfect size to go along with garden gnomes, I have to admit I didn't actually have any garden gnomes! Thinking quickly, I made a few with twigs and a little bit of paint. And I came up with a brilliant way of making the pointy hats (If I do say so myself). You can see how to make these twiggy gnomes in this post.