As part of the Natural Skincare Series, here is an uber-moisturizing, exfoliating sugar scrub recipe that will wake up your skin and your mind with two energizing scent choices: lemongrass/ginger…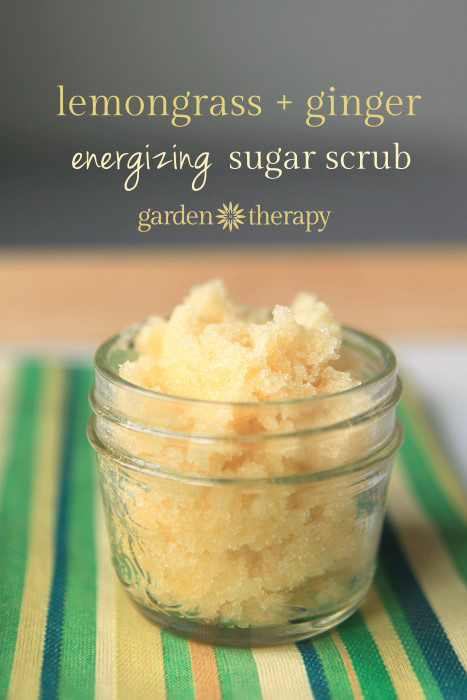 …or rosemary/spearmint.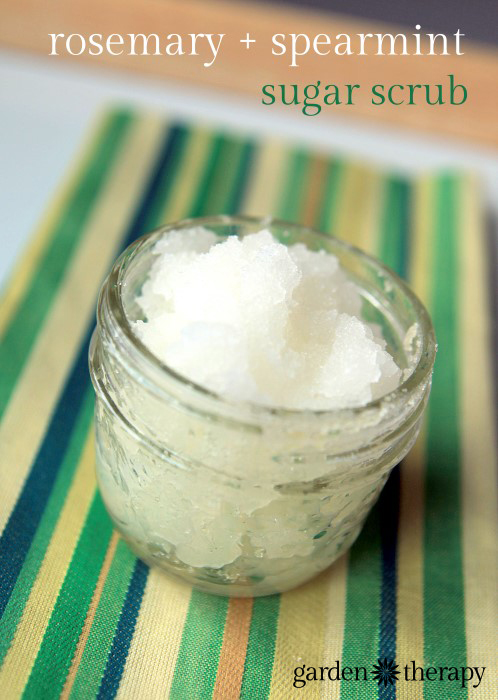 Sugar scrubs are a gentle way to smooth out your skin while adding moisture. They are easy to make with ingredients you have around the house (white or brown sugar and oil). You can use olive oil or coconut oil in this recipe as well, but sweet almond oil is a nice smelling oil good for all skin types. It is a very moisturizing oil because it is easily absorbed by skin and it makes a nice carrier for essential oils.
Materials:
Lemongrass Ginger Recipe Ingredients:
Lemongrass essential oil stimulates circulation as well as healthy joint and tendon function so it's an invigorating choice for a skin scrub. It's aroma will wake you up but also keep bugs from biting, making it perfect for mosquito season. Lemongrass and ginger oils are great for stimulating digestion, so it's a good choice if you are having tummy trouble as well. Both lemongrass and ginger may cause skin irritation in some people, but with 4 drops to 3/4 cup of carrier oil, it is quite diluted. Even my sensitive skin is completely fine with this scrub. It's best to try a bit on a small area of skin before you go all out with it though!
Rosemary Spearmint Recipe Ingredients:
Rosemary essential oil has antiseptic and antimicrobial properties good for acne-prone skin. Spearmint is gentler than peppermint but still has a topical pain relieving properties. Together the scent is uplifting and stimulating for both skin and mind.
Directions:
1. In a bowl or large 1 L measuring cup mix together the sugar, oil and recipe ingredients.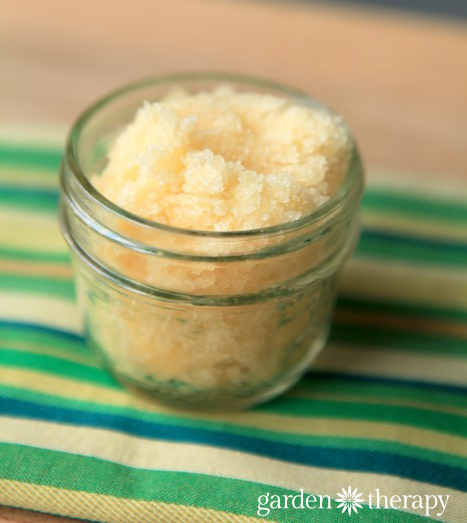 2. Spoon mixture into small jam jars and smooth out top.
3. Optional: download and print these freebie canning labels to dress them up!