Sugar Scrub Recipes from Head to Toe
Sugar scrubs are moisturizing and exfoliating for skin and are easy to make. There are some ingredients, however, that should be changed, added, or removed for sugar scrub recipes to be perfectly suiting to the differing skin on the various parts of your body.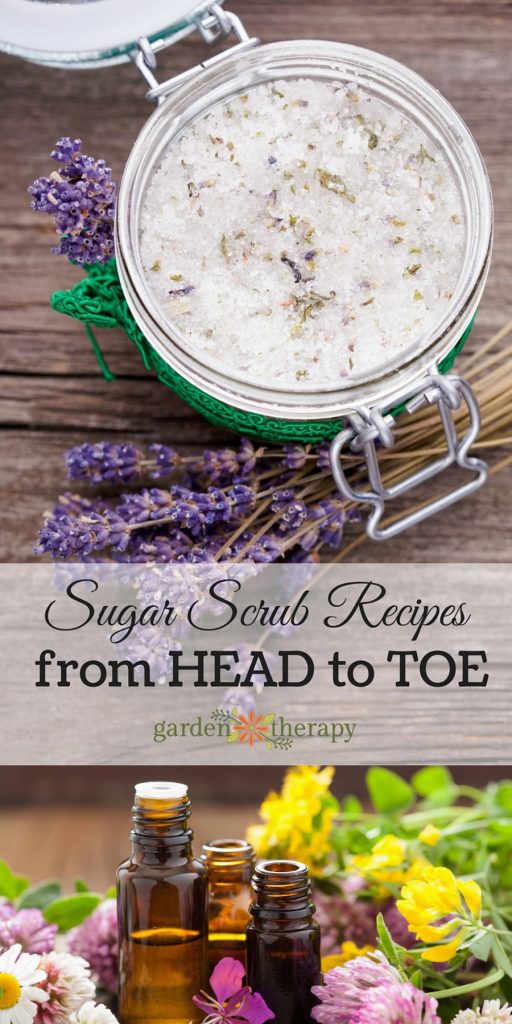 Basic Sugar Scrub Recipe
Oil + Sugar + Essential Oils
Sugar: Regular granulated sugar is just fine for sugar scrubs, although you might want to substitute superfine sugar for sensitive skin. Brown sugar smells delicious in sugar scrubs, but only replace half of the sugar with brown sugar.
Oil: Olive oil, sweet almond oil, and coconut oil are good choices for sugar scrubs. I like to infuse oil with calendula and chamomile to give it additional healing properties. To do this you heat up oil packed with dried calendula and chamomile flowers on a low heat for 4 to 8 hours. Strain out the flowers and store the infused oil in a tightly-sealed jar.
Essential Oils: There are many essential oils that can be added to sugar scrubs for scent and additional healing properties. The essential oils listed in the following recipes are chosen to best treat the skin on that part of the body.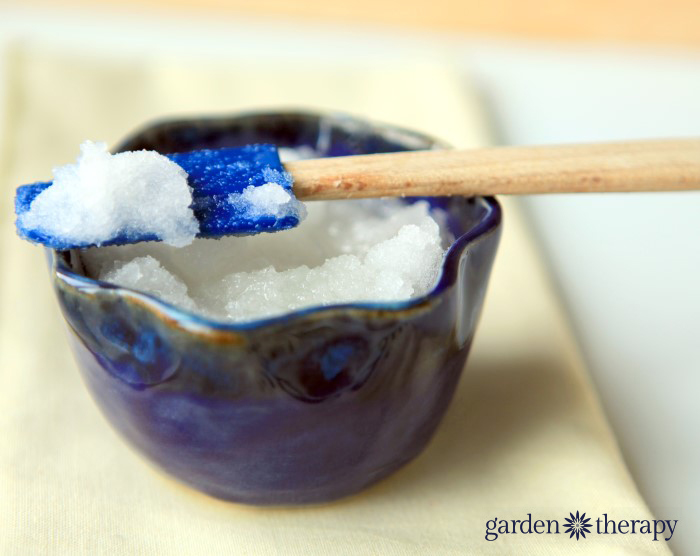 Make it!
Assemble your sugar scrub by filling a bowl with 1 cup of sugar. Add 3/4 cup – 1 cup of oil to the sugar. You can certainly add less oil for a drier scrub, it really depends on the consistency you want your scrub to have. Start with 3/4 of a cup of oil and stir it into the sugar. If you like the consistency, mix in the essential oils, and it's ready to use. If you would like it to be more liquid then add some more oil. Keep in mind that coconut oil is a solid at room temperature so when using coconut oil, use at least as much sugar or more in your sugar scrub.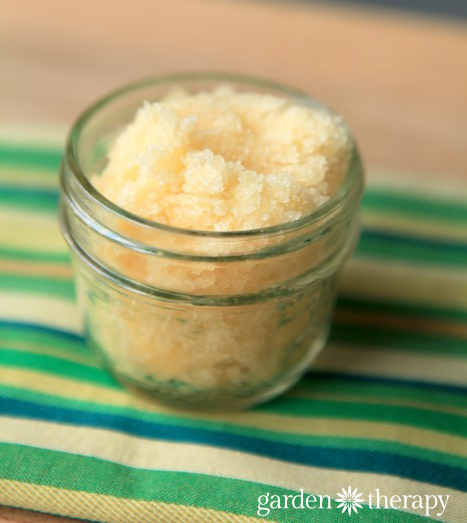 Go to the Recipes!
Now that you have the basics, please head over to my eBay blog where I round up the best recipes for different body parts: