Sugar scrubs are moisturizing and exfoliating for skin and are easy to make. There are some ingredients, however, that should be changed, added, or removed for sugar scrub recipes to be perfectly suiting to the differing skin on the various parts of your body.
Basic Sugar Scrub Recipe
Oil + Sugar + Essential Oils
Sugar: Regular granulated sugar is just fine for sugar scrubs, although you might want to substitute superfine sugar for sensitive skin. Brown sugar smells delicious in sugar scrubs, but only replace half of the sugar with brown sugar.
Oil: Olive oil, grapeseed oil, sweet almond oil, and virgin coconut oil are good choices for sugar scrubs. I like to infuse oil with herbs and botanicals to give it additional healing properties. See this post on making herbal oils.
Olive oil is very moisturizing and can help to reduce the appearance of stretch marks. It is a greasier oil on the skin and can clog pores. Avoid olive oil in face recipes.
Grapeseed oil is a lighter oil that absorbs quickly and is full of antioxidants helping for skin disorders and rashes.
Sweet almond oil is a light oil but greasier and very moisturizing. It contains of Vitamin E to protect skin and heal it. It's great for dry to normal skin but not to be used on people with nut allergies.
Virgin Coconut oil is widely available, very shelf stable, and its packed with antioxidants. It is a heavy and greasy oil that can help skin with sun damage plus it's bacteria fighting and anti fungal.
Essential Oils: There are many essential oils that can be added to sugar scrubs for scent and additional healing properties. The essential oils listed in the following recipes are chosen to best treat the skin on that part of the body.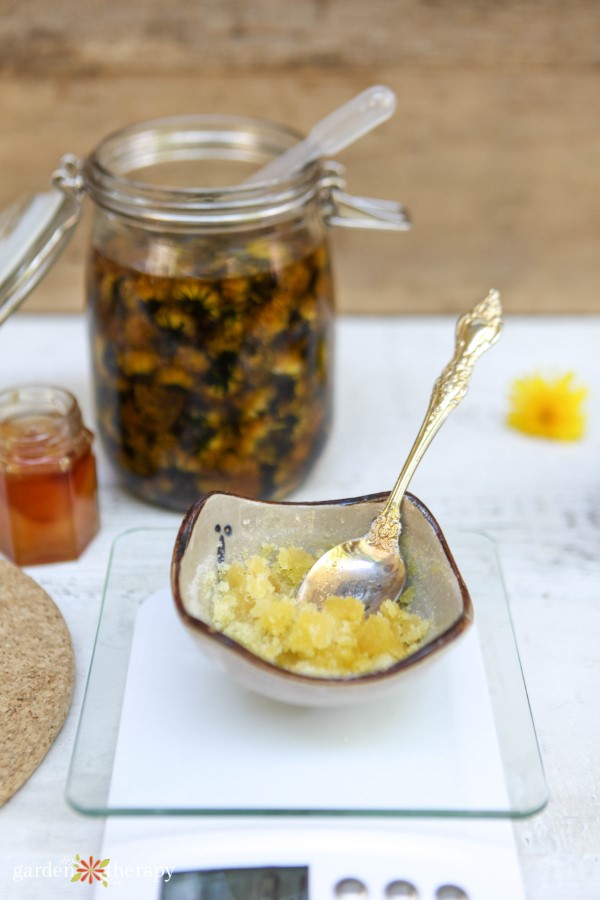 Make it!
Assemble your sugar scrub by filling a bowl with 1 cup of sugar. Add 3/4 cup – 1 cup of oil to the sugar. You can certainly add less oil for a drier scrub, it really depends on the consistency you want your scrub to have. Start with 3/4 of a cup of oil and stir it into the sugar. If you like the consistency, mix in the essential oils, and it's ready to use. If you would like it to be more liquid then add some more oil. Keep in mind that coconut oil is a solid at room temperature so when using coconut oil, use at least as much sugar or more in your sugar scrub.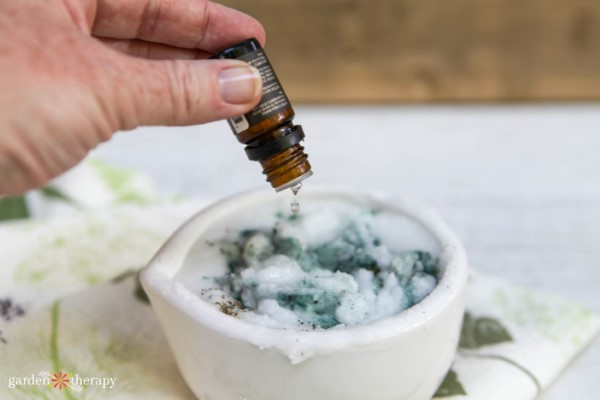 Recipes from Head to Toe
Now that you have the basics down, you can easily make all kinds of different sugar scrubs. Here are a few of my favorites:
Almond Oil Body Scrub
Add almond oil to a basic sugar scrub for a moisturizing all-over body scrub. Use whatever scents you like, but I like invigorating essential oils like peppermint and eucalyptus for my morning shower and relaxing fragrances like lavender for before bed.
Sugar Scrub Facial Recipe
Make in small batches of 1/2 or less and replace it often. Use a light oil that doesn't clog pores like grapeseed oil or use more expensive jojoba oil which closely matches skins own sebum. Add just 1-2 drops of essential oils like geranium, chamomile, carrot seed oil, and lavender. Pick a very fine sugar so that the grains don't damage delicate facial skin.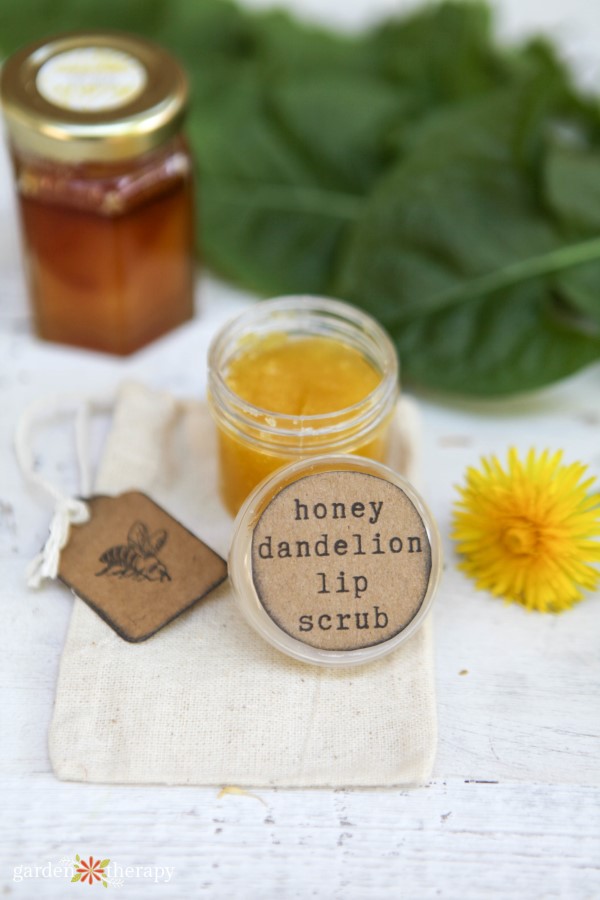 Honey Lip Scrub
See this recipe for Honey Dandelion Lip Scrub. Swap out the honey for Manuka honey to help with cold sores and heavily chapped lips.
Coconut Oil Hand Scrub
A hand scrub, comes in handy (sorry) for those who have to regularly wash hands like healthcare workers, artists, chefs, gardeners, etc. A daily hand scrub after a day of work is a good way to stimulate and moisturize hands before bed.  I like to use moisturizing coconut oil and a blend of ylang-ylang, carrot seed oil, lavender, geranium, and rose essential oils.
Healing Foot Scrub
See this recipe for Pampering Peppermint Foot Scrub which takes the basic sugar scrub with coconut oil and adds peppermint essential oil to soothe, moisturize, and cool feet.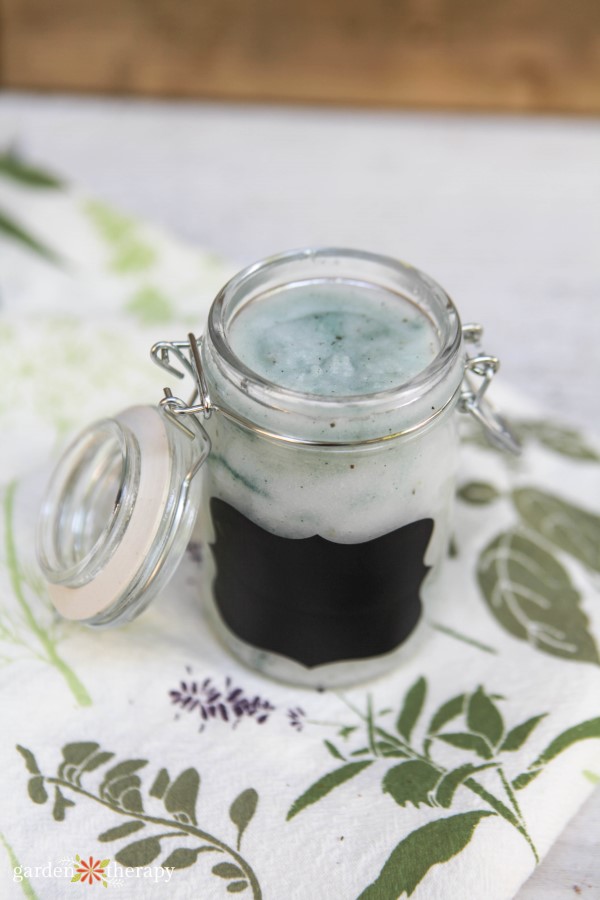 Pretty Pink but Not as Sweet
Swap the sugar for this Himalayan Pink Salt Scrub. Salt is full of minerals and a bit rougher than sugar. Choose a fine salt for most recipes, as coarse salt will be too rough on skin, even if you have tough callouses. It's better to err on the gentle side to not damage skin when exfoliating.