Can you imagine how sweet these cinnamon dough ornaments smell? Rich, dark brown ornaments imprinted with leaves and scented with apple and cinnamon couldn't be a more suitable craft for the holidays! Cinnamon dough ornaments are very easy to make, and with a few tips you will have the perfect consistency of dough to transform into decoration.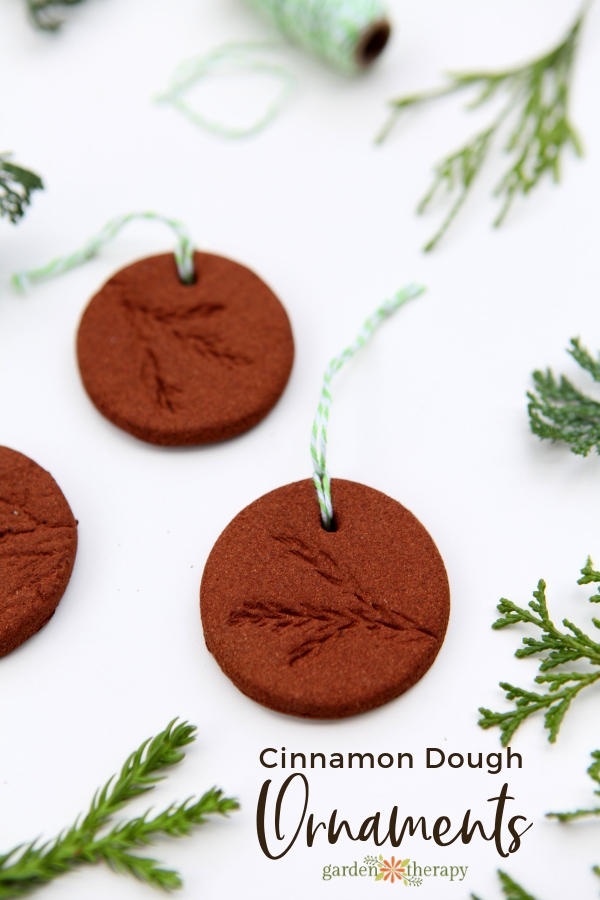 It's a shame that you can't smell these cinnamon dough ornaments through your screen because the aroma is amazing: tummy-warming sweet spiced apples. It wafts throughout the house as you make them and will continue to scent the Christmas tree for years to come.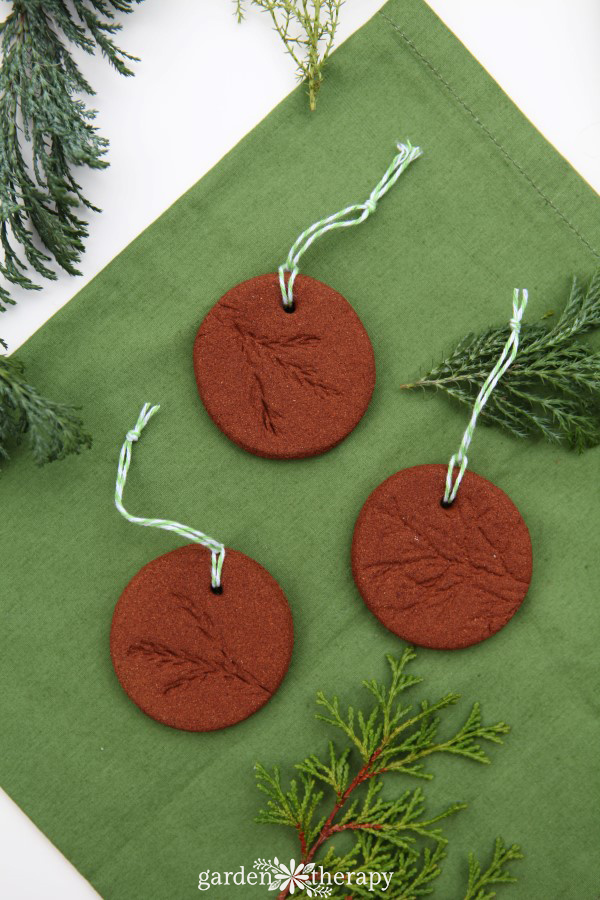 Cinnamon Dough Ornaments
If you are looking for a Christmas ornament crafting project this year, you won't be disappointed. Cinnamon dough is not edible and this recipe includes some glue to hold them together for many Christmases.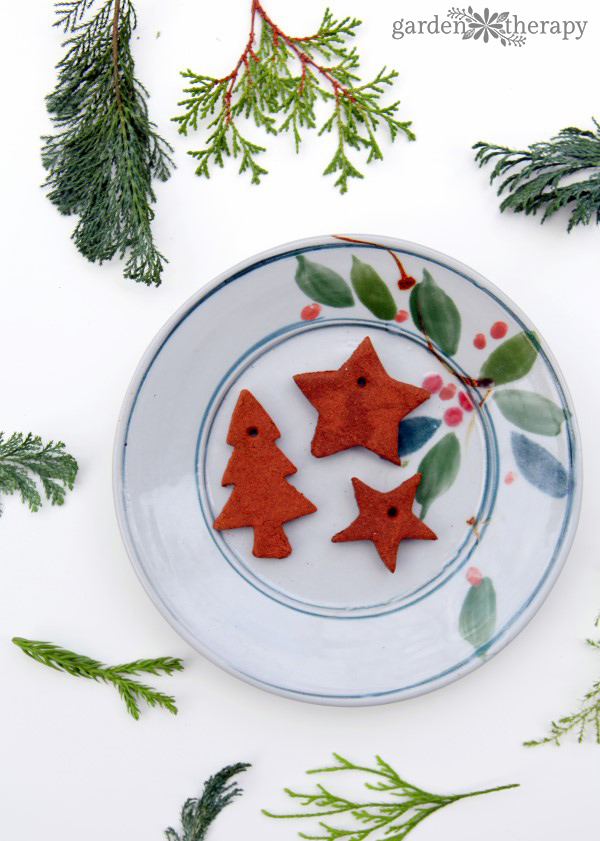 Materials
Makes approximately 10 ornaments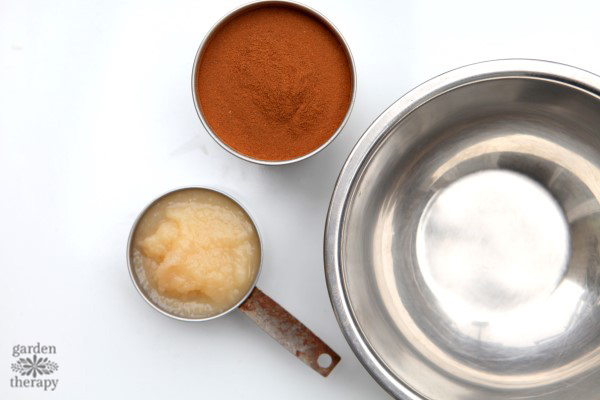 Make it!
Mix together the cinnamon and applesauce. Then add the glue. At first, the mixture may feel dry, but set aside the spoon and get in there and mix the dough with your hands. The more you mix and knead the cinnamon dough, the better the consistency.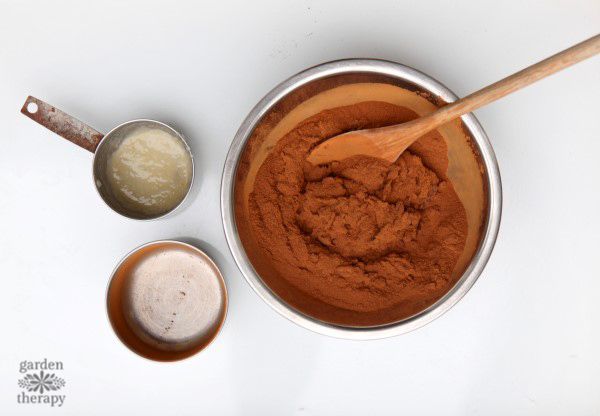 Mix the dough into a smooth surface that has a light dusting of cinnamon and knead the dough until it forms a smooth ball. Roll the ball out to 1/2-inch-thick circle. If the edges are splitting, knead the dough again and roll it out until the edges are smooth. Use cinnamon as you would flour to keep the dough from sticking to the counter or rolling pin.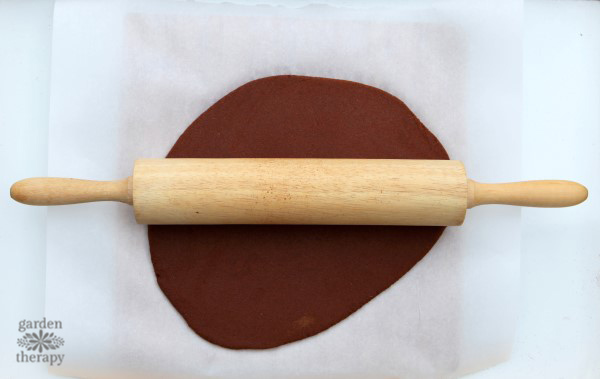 Press evergreen leaves into the dough and gently roll over them with the rolling pin to get a strong impression.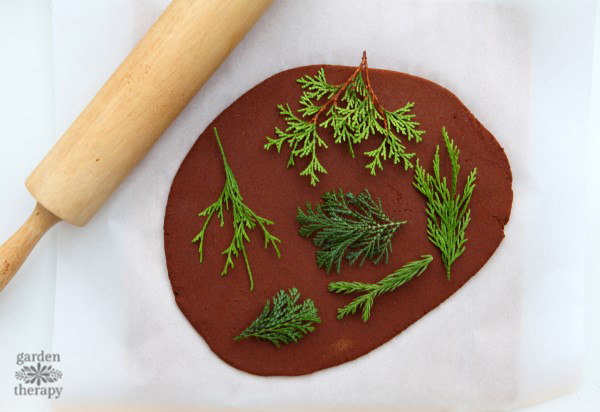 Use the mason jar to cut circle shapes out around the leaf imprints. You could also use cookie cutters to cut out different shapes.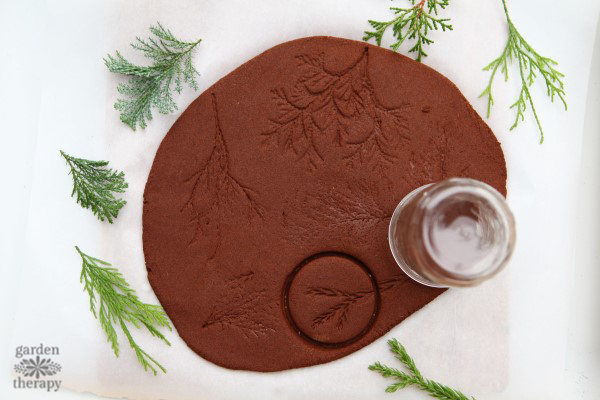 Use a straw to make a hole in the ornament for the string.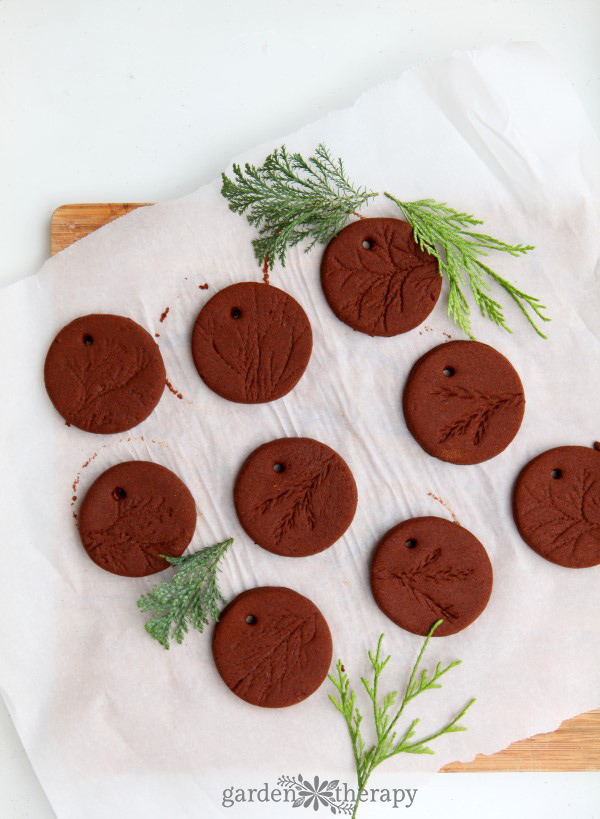 Set the ornaments on the trays of a dehydrator for 6-10 hours. If you don't have a dehydrator, you can dry them in the oven on 200 degrees for a few hours. keep an eye on them to make sure they dry and don't bake. They can also air dry, but it will take much longer. This is a wonderful project to do before you have guests coming over because it makes the house smell Christmassy!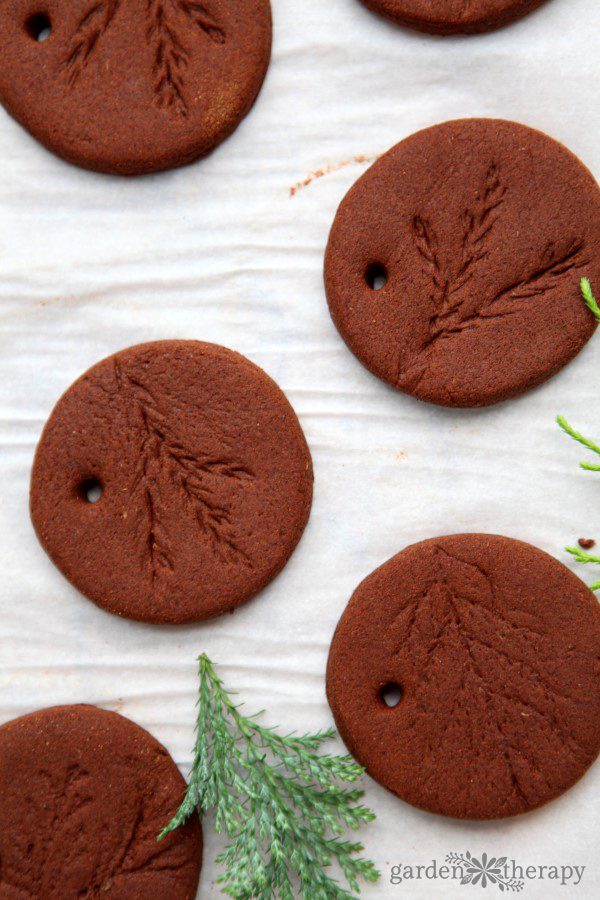 Thread some baker's twine through the ornaments when they are dry, and they are ready to hang on the tree or give as gifts.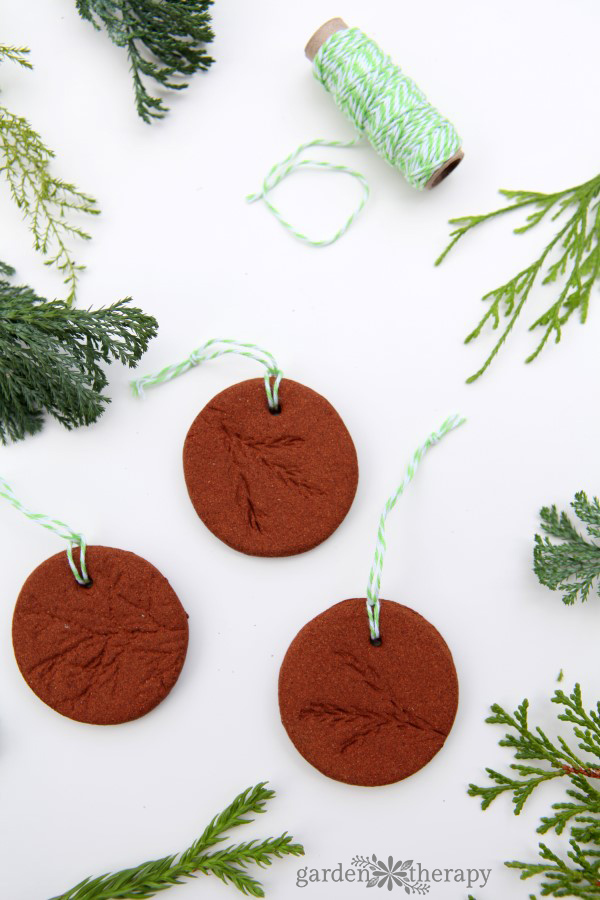 You might also like these:
Wear Aromatherapy Pendants and Bring Garden Therapy with You