It's amazing how scents whisk you away to another world: a memory or place recognizable by how it smells. Even during those days that I haven't had my oven working overtime, it's nice to fill my house with the welcoming aromas of the holidays, so I made up a few jars of stovetop potpourri to have on hand for the occasion.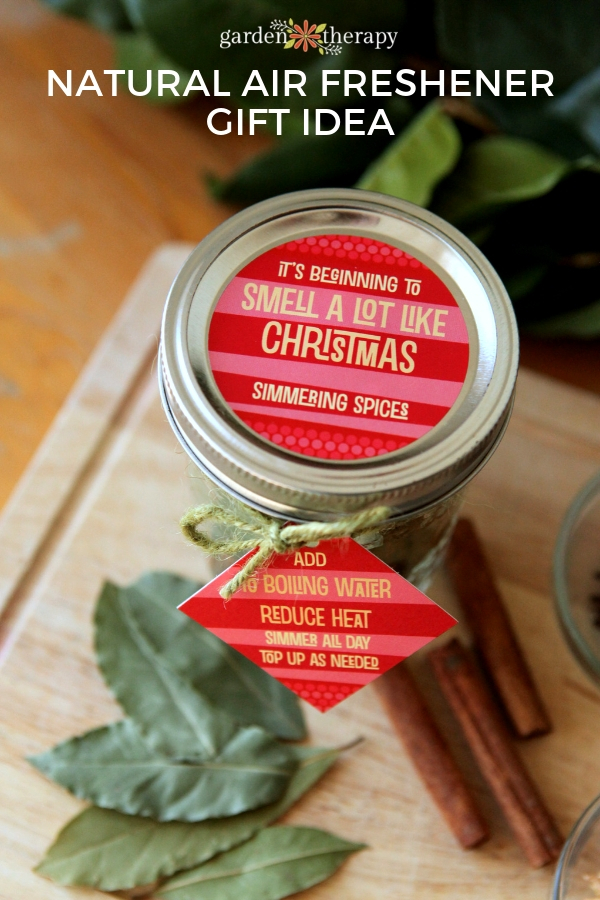 Stovetop potpouri, also known as simmering spices, are easy to make by combining any fragrant botanicals, spices, and herbs and adding them to boiling water. This releases an all-natural fragrant steam that scents the air in your home.
You can simmer them on the stovetop or even use a crockpot, and the possible scent combinations are endless. You could make comforting, cozy scents to bring cheer to a cold, dreary day, decongestants to help with a cold or flu, or festive fragrances that will have your house smelling like the holidays in a jiffy.
This post will cover…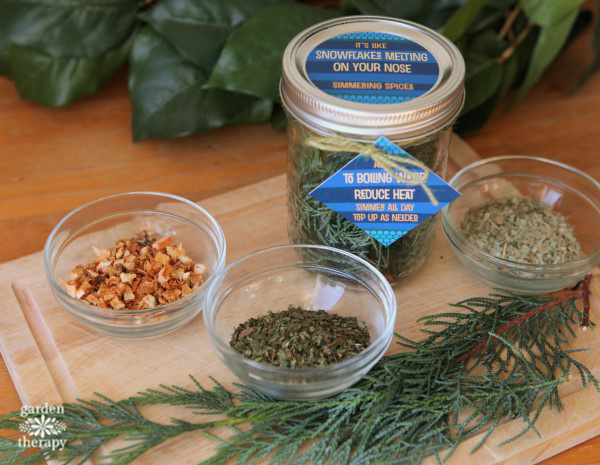 What Scents Smell Like Christmas?
Christmas has a smell, perhaps like hot apple cider mixed with pine trees, oranges, and clove. At least, that is what it smells like for me.
You can use fresh or dried ingredients to make this Christmas simmer pot. If you're making them to use for later or as a gift, only include dried ingredients. Fresh ingredients are good to use right away.
Here are some ingredient ideas for Christmas potpourri that are probably already in your spice rack, refrigerator, or pantry:
Cinnamon sticks (or ground cinnamon)
Fresh or dried apple slices
Vanilla extract (the real stuff. No imitation vanilla.)
Fresh or dried mint
Chai tea (buy a loose-leaf blend!)
Rosemary (a whole sprig is excellent)
Fresh pumpkin
Fresh or dried citrus slices (orange, lemon, lime, grapefruit)
Evergreen leaves (cedar or pine)
Star anise (leave them whole for their festive appearance)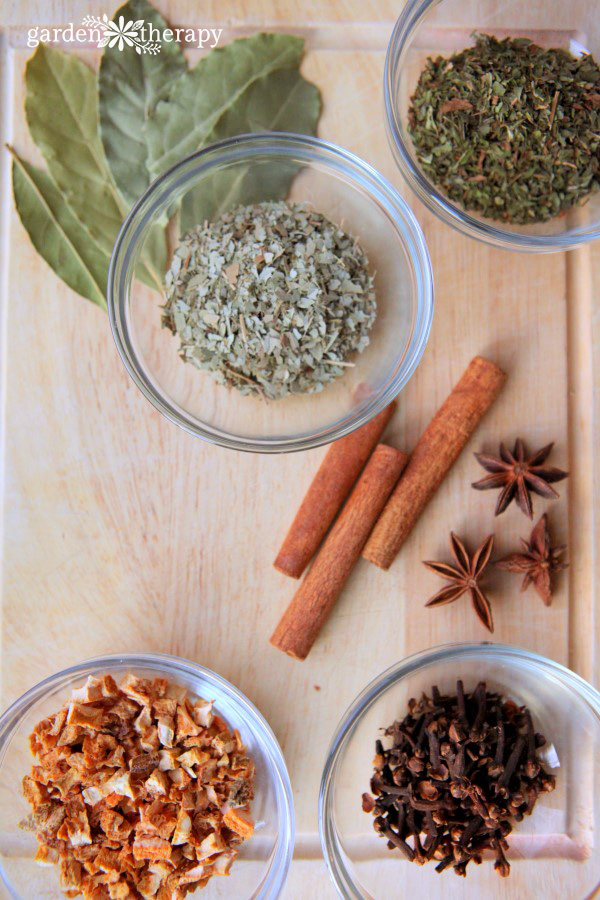 How to Make Stovetop Potpourri
To make the stovetop potpourri, mix all of your chosen ingredients together. Since this is all about scent and not taste, measurements don't have to be exact. I usually toss in the ingredients as I see fit.
But here's an overall guideline you can use to help you determine how much to add depending on the ingredient:
1-2 sprigs for fresh herb or evergreen clippings like mint, rosemary, cedar, or pine.
2 cinnamon sticks or vanilla beans
1 tsp extracts (i.e. Vanilla)
2 dried fruit slices (i.e. apple, orange, lemon)
1 tbsp of spices, whole or ground
When using whole vs. ground spices, you'll find that ground spices release their scent faster. However, they do collect at the bottom of the pot, so you do need to stir them now and then to prevent burning. Otherwise, whole spices will release their scent, but it will just take longer.
When you're ready to use your stovetop potpourri, add the mixture into a pot of boiling water. Simmer on low heat and enjoy the scent! You can leave the mixture simmering all day long if you add more water now and then as it evaporates.
6 Stovetop Potpourri Recipes
You can stir up endless combinations of stovetop potpourri. Here are some of my tried-and-true Christmas stovetop potpourri recipes.
It's Like Snowflakes Melting on Your Nose
This blend is cool, crisp, and fresh, like a woodland stroll in a winter wonderland. This is great for those who enjoy the crisp smell of fresh Christmas trees.
Fresh evergreen leaves (cypress, cedar, and pine all have nice scents)
Sleepy Time
These soothing scents will help you relax and get ready for bed. Make a pot of this Christmas potpourri while you and your guests are winding down for the night.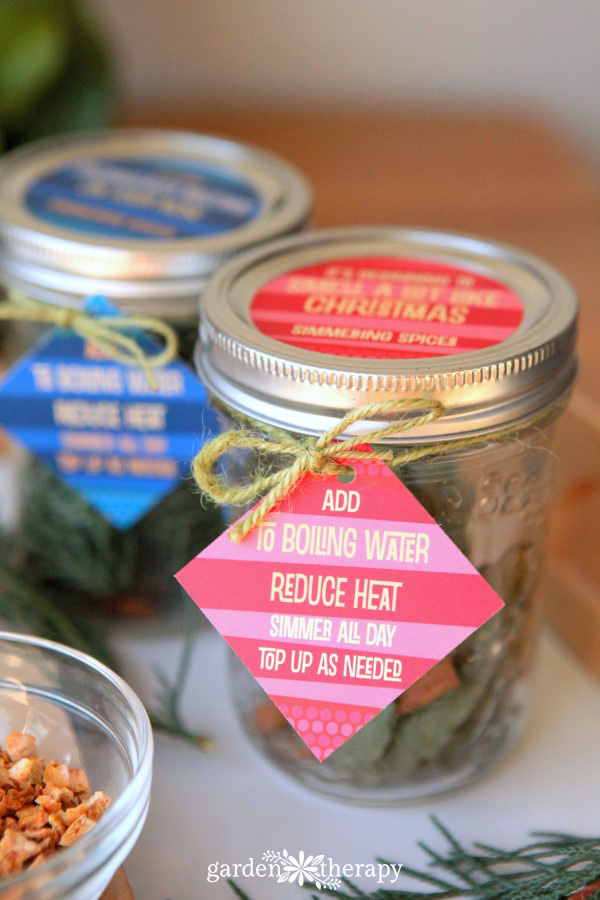 Pumpkin Spice
Make the whole house smell like yummy pumpkin spice with this blend. Fair warning: guests will think you have a pumpkin pie baking in the oven!
Apple Chai
Hot apple cider and Chai tea both have the coziest, most comforting scents. This blend combines the two spices to honour the cozy winter drinks.
Cold Virus Relief
Perfect for when you're feeling stuffy and congested. Simmer this spice blend on the stove and pop a eucalyptus shower steamer in your morning shower. You'll be feeling better in no time!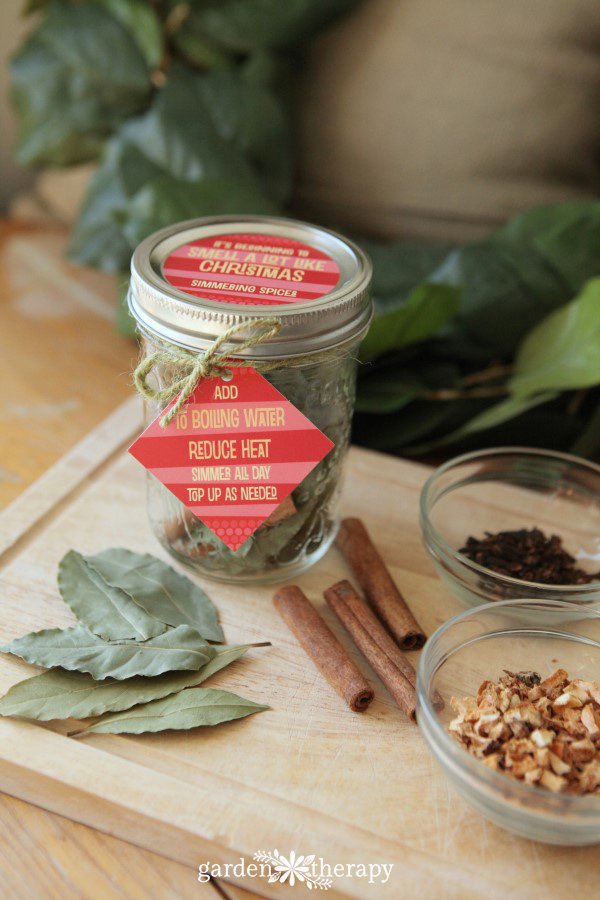 It's Beginning to Smell a Lot Like Christmas Potpourri
Last but not least, this is my go-to blend to put on the stove for Christmas day before everyone comes over. This comforting blend of spices and savoury herbs smells just like Christmas!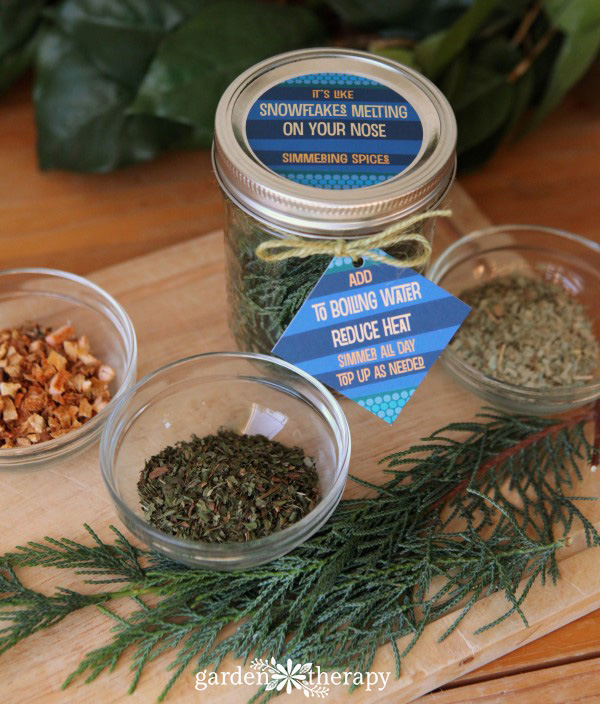 Stovetop Potpourri as a Homemade Gift
A package of ingredients for a Christmas simmer pot is one of my favourite gifts to give out during the holiday season, especially for hostesses. You can customize them based on the person and add some gift wrap to really personalize it.
If you're gifting them, don't include any fresh ingredients. Fresh ingredients are only meant for use right away.
For my stovetop potpourri packages, I put mine in 250 ml Mason jars. On top of the jars, I designed some labels and tags on Evermine. You can make your own, too, customizing the canning labels and favour tags.
I also have some free printable labels you can download and print yourself. They come in lots of colours and allow you to write down the names of your own stovetop potpourri blends.
To top it off, I tie around some twine. You can then wrap it or add a gift tag. I have some great recycled gift wrappings ideas you can try out.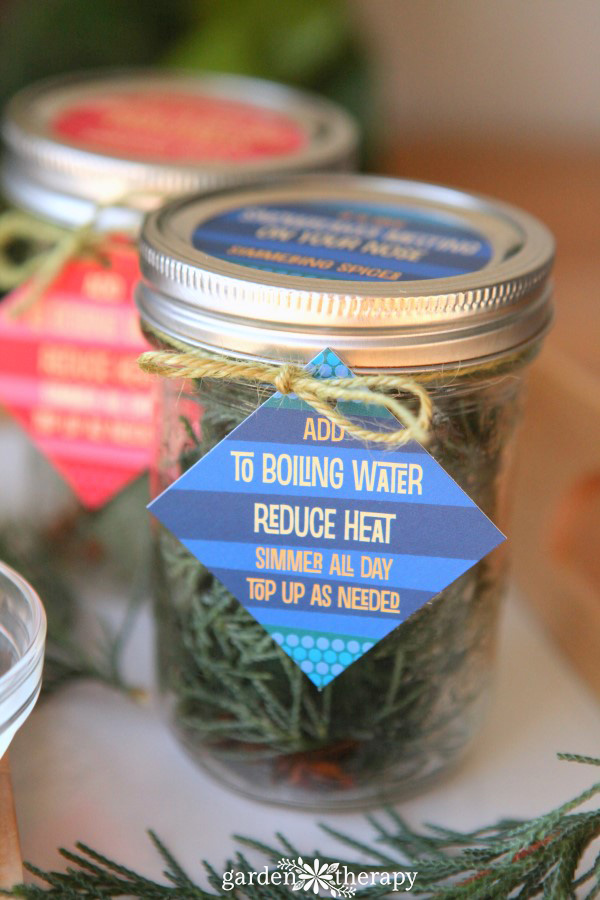 Frequently Asked Questions About Stovetop Potpourri
Can You Use Potpourri in a Slow Cooker?
Yes! You can make this Christmas potpourri on the stovetop or in a slow cooker. Add boiling water and let the potpourri simmer on low heat. The smell will quickly waft through the house and turn it into a festive wonderland.

Add water as needed when you notice the levels getting low. And never leave it plugged in and unattended.
How Long Does Christmas Potpourri Last in a Jar?
In the jar, you'll need to use dried ingredients rather than fresh ones. When done this way, your stovetop potpourri will last as long as your dried spices and herbs are good for. Generally, ground spices last 1-2 years and dried herbs last up to 3. The date of your oldest spice in the blend is how long it will be good for.

But because you won't be consuming the spices, it's also okay to use old spices. The younger the spices, however, the more fragrant it will be.

Once boiled, your potpourri can last 3-4 days as long as you keep topping up the water. Never leave it unattended!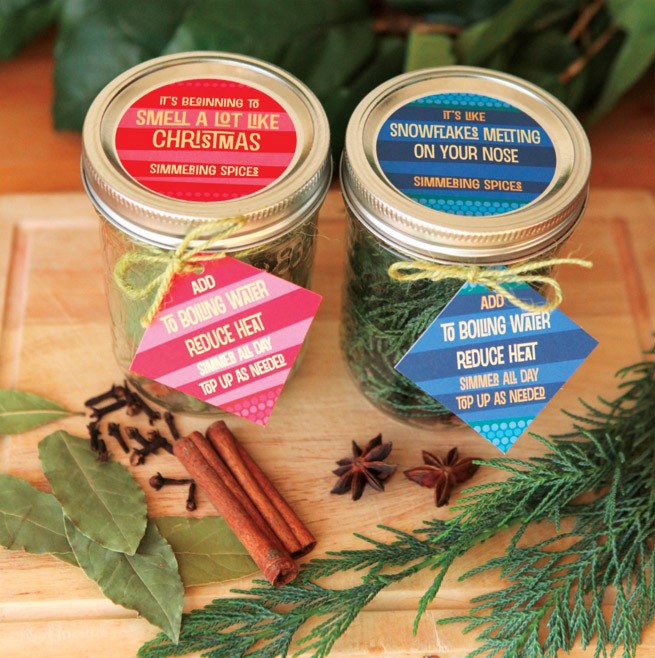 More Ways to Make it Smell Like Christmas