These brightly-hued, vibrant terrariums come alive with living air plants (Tillandsia), colorful sand, stones, pebbles, shells, reindeer moss, and miniature garden accessories. Designing and caring for these colorful creations is a snap, and they will bring a pop of cheeriness to wherever you decide to place them.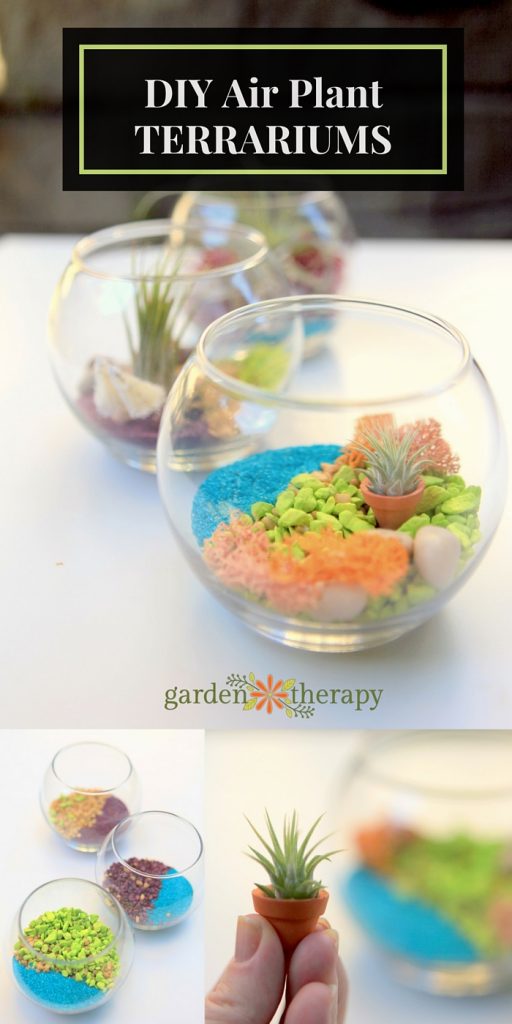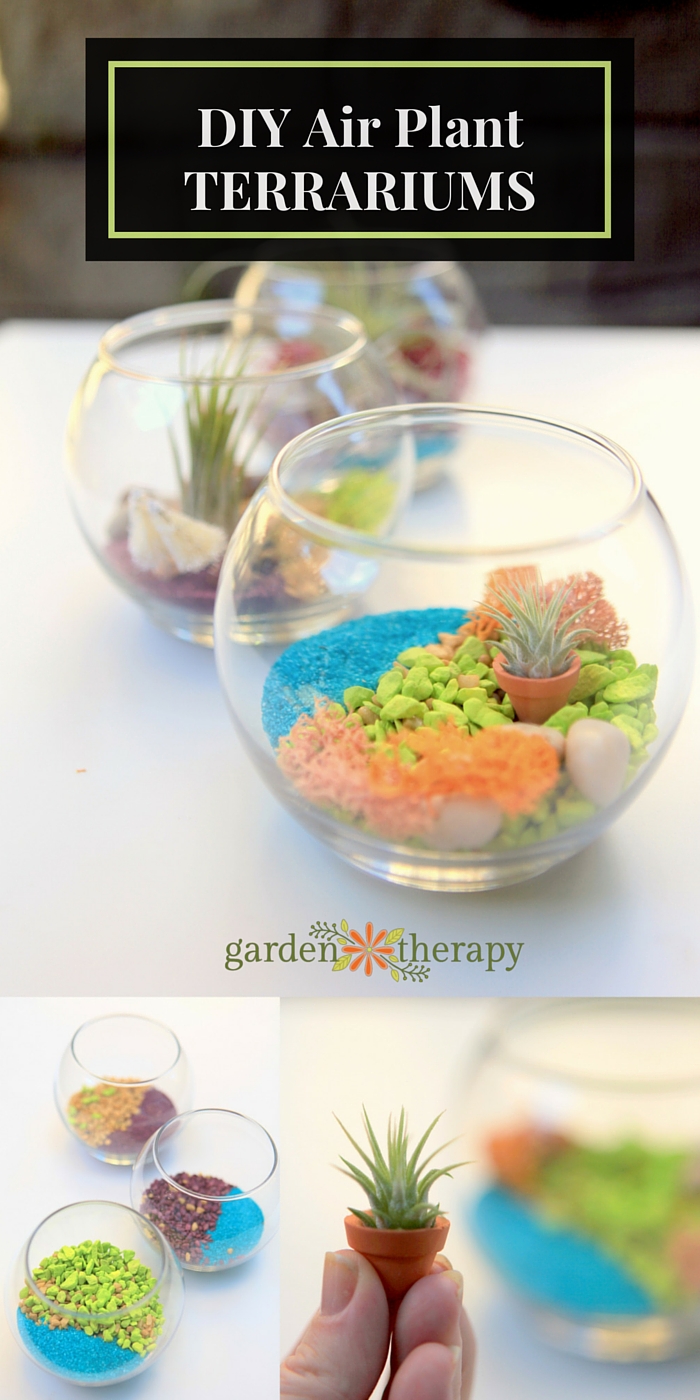 Make These Colorful Air Plant Terrariums
By now you know that I love terrariums because I have made many of them (see some of them here and at the end of this post). You also know that I love color if you have ever visited Garden Therapy on Instagram or Pinterest. So it's no surprise that these tiny pops of crazy color with living plants and natural elements make me happy. Oh. So. Happy.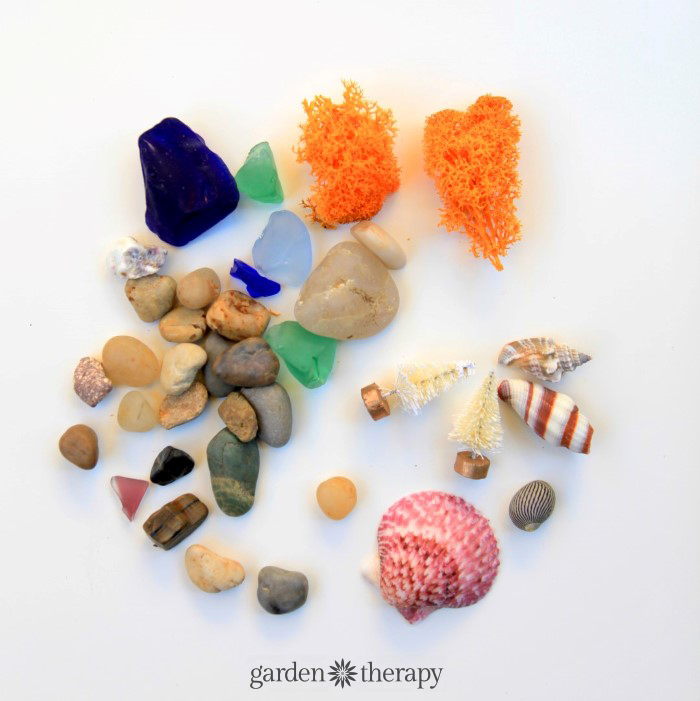 Materials
Make it
Pour the colored sand into your vase, candle holder, or dish at an angle so that it reaches up higher on one side. On the other side, pour in the colored pebbles so that half the terrarium is covered with sand and half with pebbles in a different color.
Add some structural natural elements such as polished stones, interesting seashells, acorns (or maybe these cute clay acorns), chestnuts, small pinecones, or any other foraged objects that you like.
Add in your air plant and any other decorative elements you wish to include, such as reindeer moss or miniature garden accessories.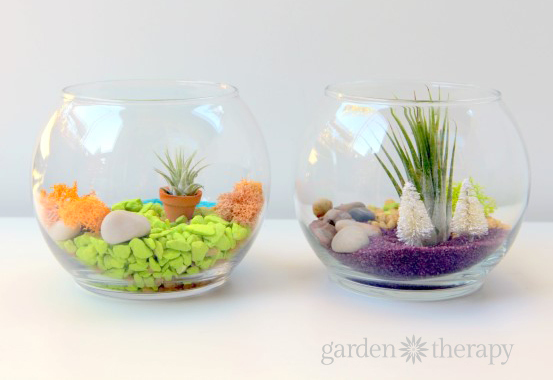 When the sky is gray and the ground is wet, these rainbow terrariums bring me some sunshine. Not just when they are set out on the table, but making them is a whole lot of beautiful garden therapy too…just when you need it the most. I hope that you get a chance to play with color and air plants to make a tiny terrarium full of cheer. They make great gifts too!
Want to know more about air plants? Well, here you go!
More Terrarium Projects