Terrarium by day, mystical glowing orb by night, this terrarium nightlight has a special twist: it lights up the evening!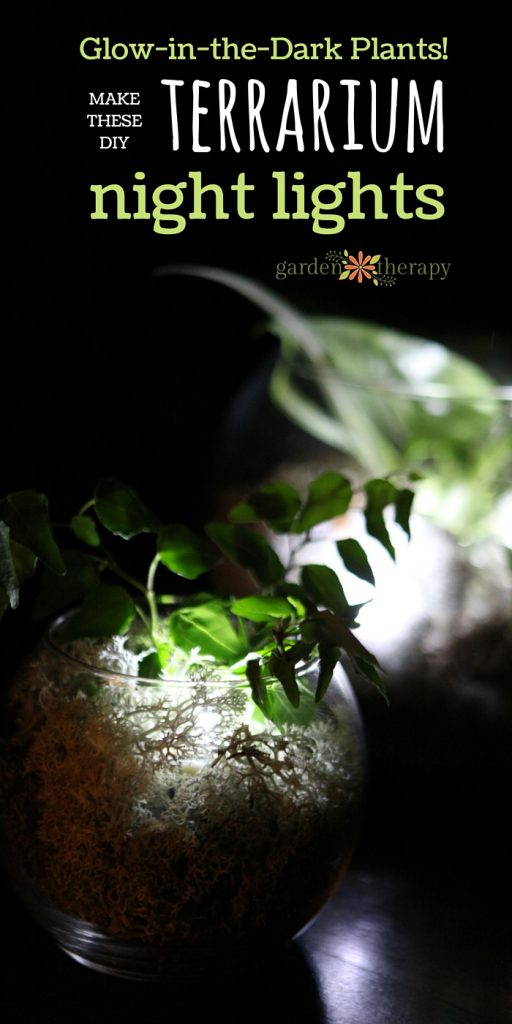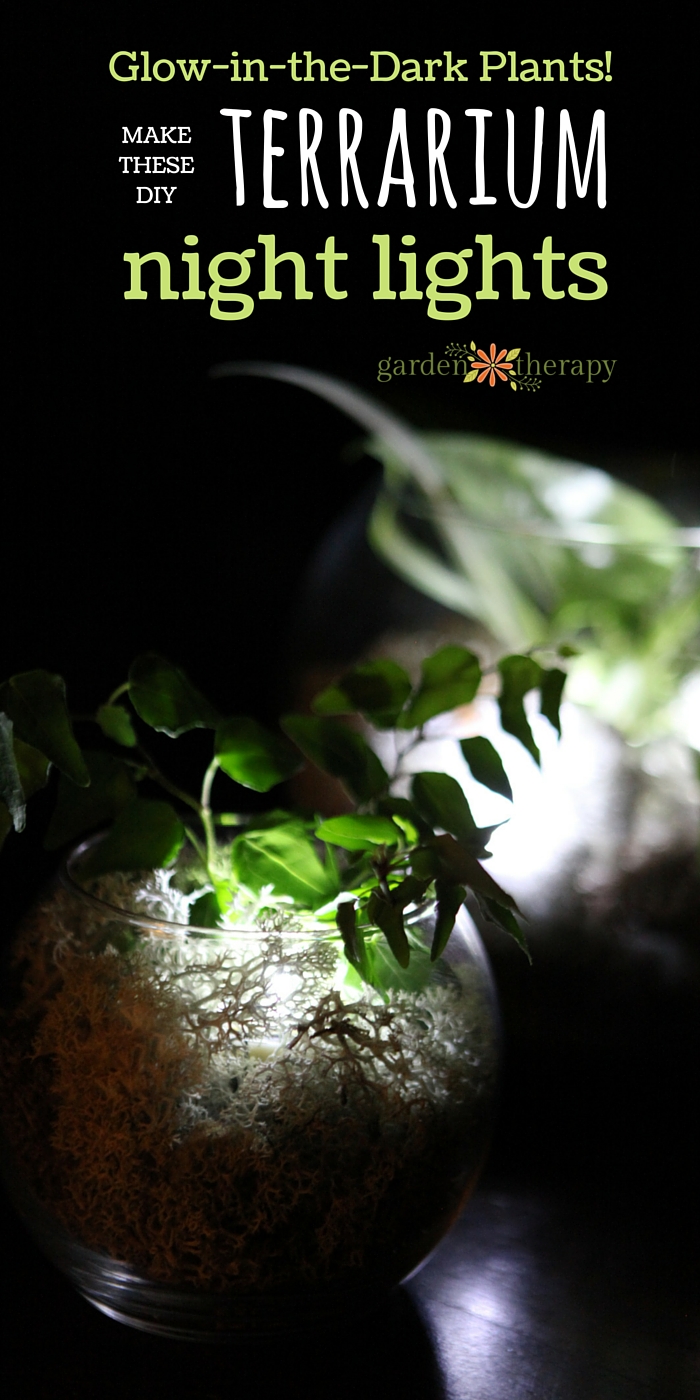 For those of us who prefer to sleep with a little glow, this unique nightlight gives off just enough light so that you don't stub your toe on the furniture during late-night washroom trips. The terrarium is simple to make and care for, and all you need is four materials.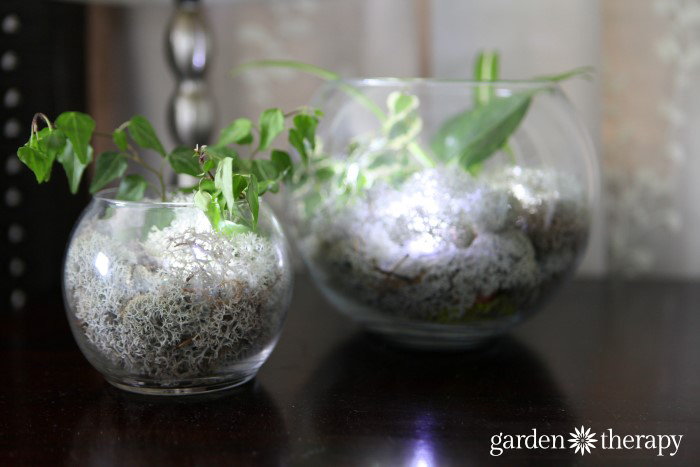 "But why would the plants need light at night?",  you ask. They don't, the light in this terrarium is just for you. Being just a nightlight, it is not enough that it will cause the plants any harm.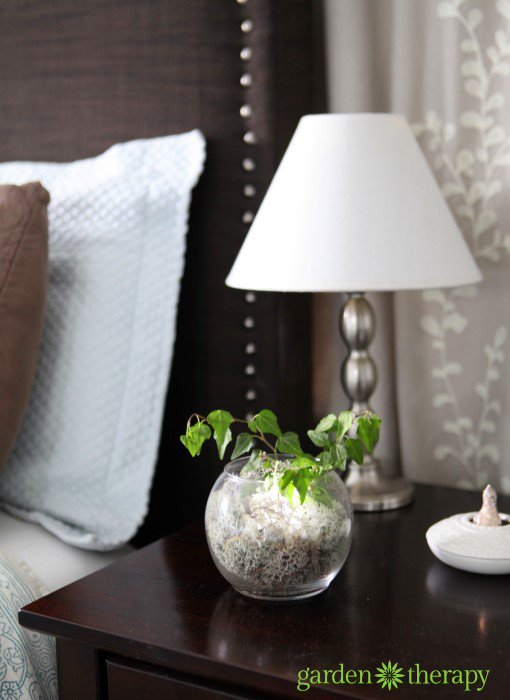 Materials
Glass bowl or vase
Tropical plant in a 1″ pot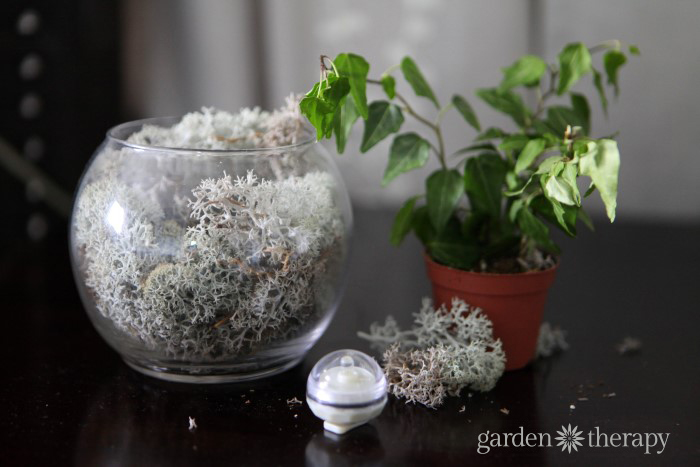 Make it!
Gather materials for this project from a garden center or florist shop. Any glass vase or bowl will work well, but I like the look of these round, fishbowl-shaped glass terrariums. Reindeer moss comes in a rainbow of colors, so choose one that compliments your room. Small tropical indoor plants make the best choices for terrariums in rooms with lower light levels. You could also use air plants in a room that is bright during the day.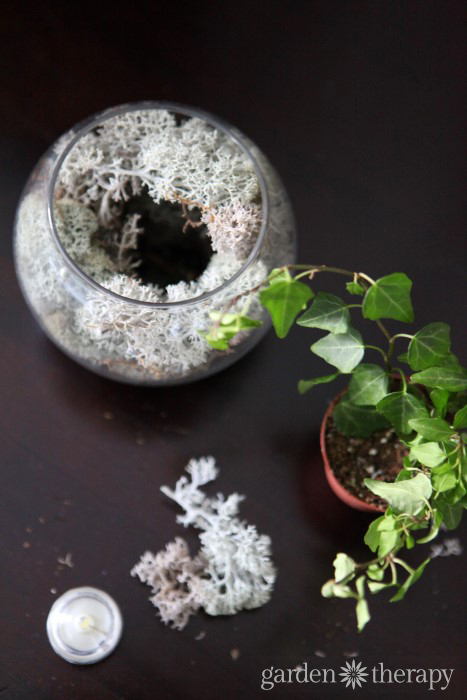 Create a nest out of reindeer moss in glass bowl. Make a little room for the plant to nestle in (in its pot). Adjust the moss to cover the pot from all sides.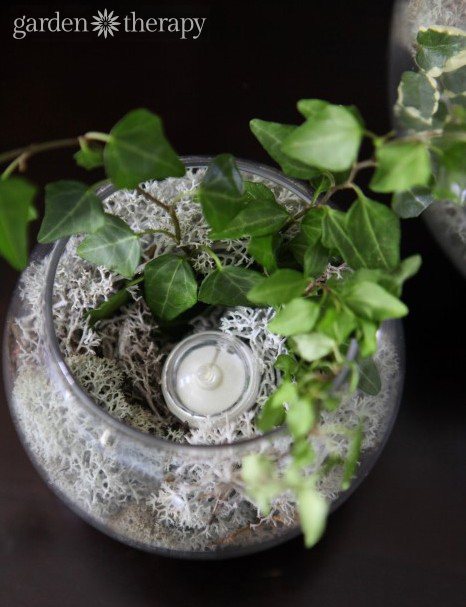 Look for a waterproof LED light for your terrarium. You can find some here. Set the light in the terrarium and cover the top with a bit of moss, enough so that it dims the light slightly but also hides it during the day.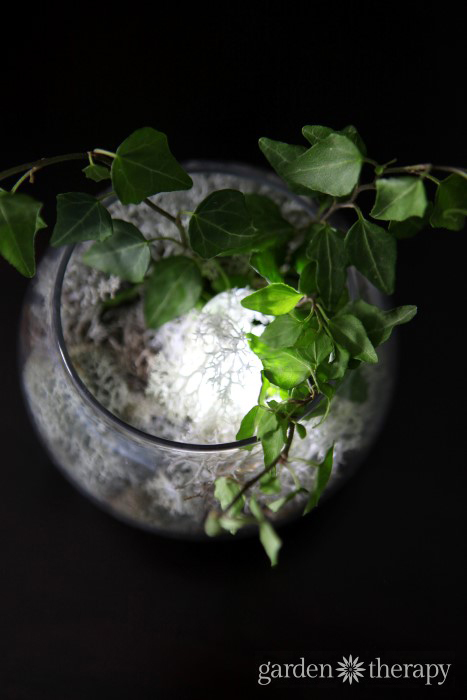 This light twists on and off so you can easily choose the setting. You could also look for lights on a timer if you wanted to use the light while falling asleep only.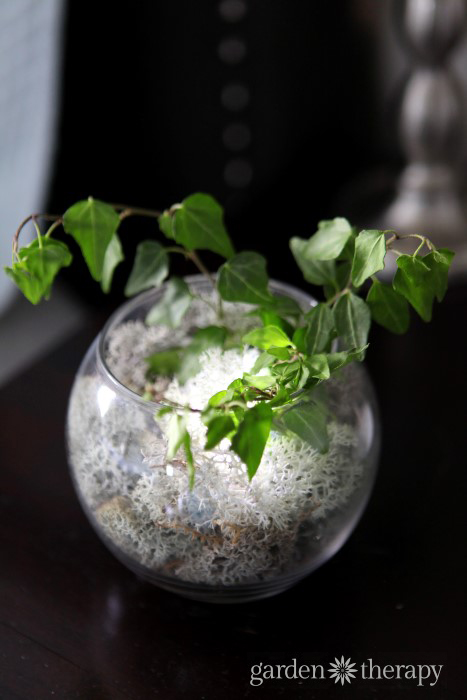 Set the terrarium where you plan to use it and water plants regularly when dry. The small pots will quickly become too small, so repot the plants as they grow bigger and require more space for the roots.