The time has come to put your vegetable garden at the front and center of your home landscape. For too long gardeners have tucked their veggie beds in the back corner of their yards and let their flower gardens grab all of the attention. Not any more. Bring on the rainbow vegetable garden!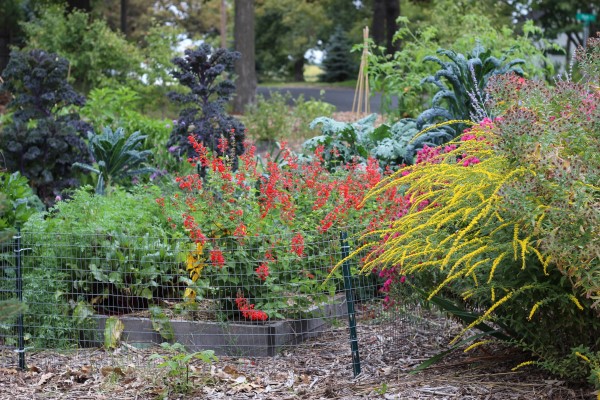 Together we can elevate the humble vegetable garden from a strictly utilitarian space to one of great beauty. You can have a highly decorative vegetable garden that both produces a lot of food for your family and is an attractive part of your landscape.
How to Grow a Rainbow Vegetable Garden
by Megan Cain
At my house, my vegetable garden sits in my front yard, proudly announcing to the world that a gardening addict lives at this address. I've also created a number of perennial flower gardens around my yard. Recently, it dawned on me that I could draw upon perennial garden design to also improve the visual impact of my vegetable garden. One of the core principles of garden design is mixing in different colors of foliage to contrast with the most dominant color in the garden – green. If you walk through any botanical garden you'll notice purple, yellow, red, variegated, and blue/gray plants woven throughout the garden.
By contrast, vegetable gardens can seem a little flat because the majority of the plants are green. We can grow different colors of vegetables, but those only offer small pops of color, not the dramatic effect we might be looking for. This is where mixing in various colors of foliage can really help us elevate our gardens to works of art! The choices aren't as endless as in the perennial garden, but we do have some great options to choose from.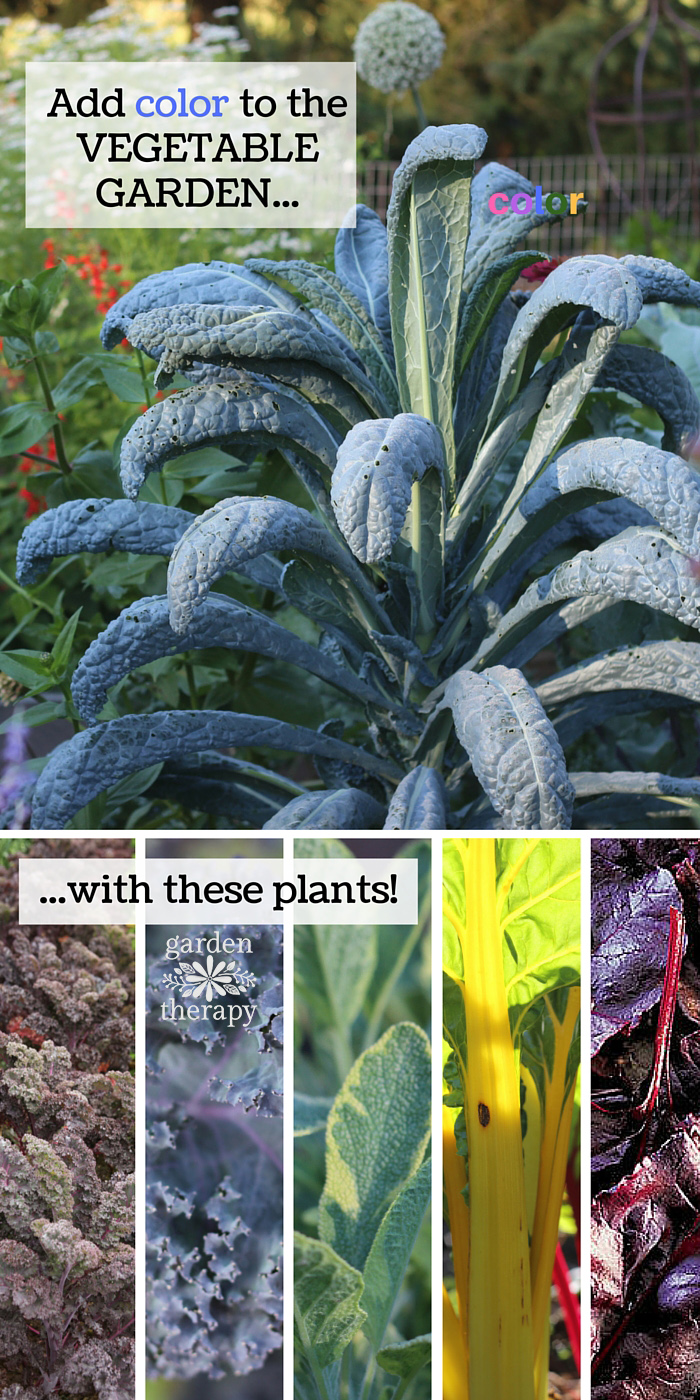 Top Plant Choices for Your Rainbow Vegetable Garden
Purple Vegetable Garden Plants
My favorite purple vegetable to grow each year is Redbor kale. By the end of summer it grows pretty tall, and if you sprinkle it throughout your garden you'll find it will lead your eye around the garden. Other purple plants are Scarlet kale, purple cabbage, Purple Ruffles basil, Dark Purple mizuna, purple asparagus, purple millet, and purple mustard greens.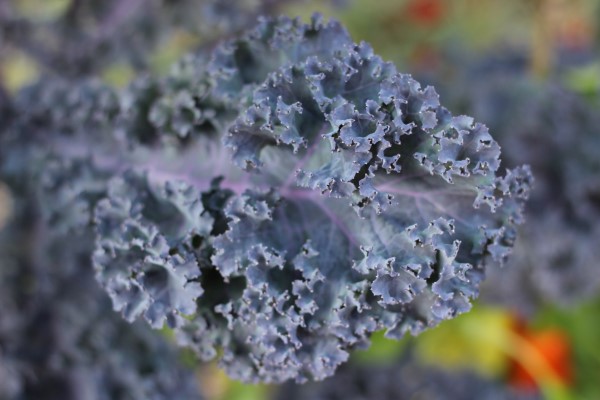 Red Vegetable Garden Plants
If you flip to the lettuce section of any seed catalog you'll be astounded by the large array of eye-catching varieties. Consider choosing some dark red varieties and mixing them in with your green lettuce. I've even seen people create checkerboard patterns with red and green lettuces. Other options for red rainbow garden plants are Ruby Red chard, Red shiso, Ruby Red orach, and Bull's Blood beet.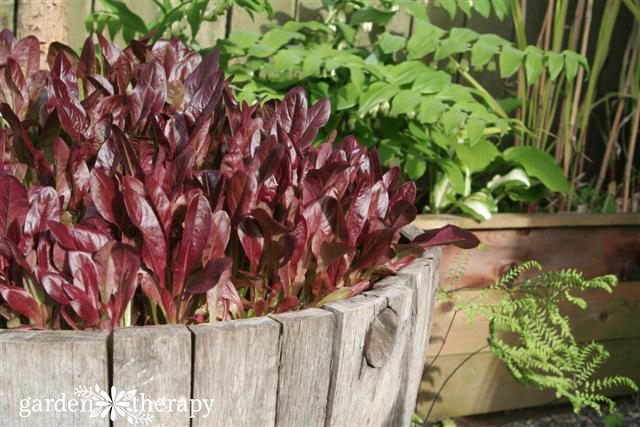 Blue/Gray Vegetable Garden Plants
The steely blue gray of Lacinato kale combined with its upright form provides a striking contrast to most of the plants in a rainbow vegetable garden. I've seen photos of long rows of Lacinato in European gardens that take your breath away. Another option for a blue/gray plant is your common garden sage.
Yellow Vegetable Garden Plants
Bright yellows and chartreuses tend to pop out of a landscape when you're viewing it from afar. Bright Yellow chard will steal your attention every time you walk into your garden. Other options for yellow plants are Golden oregano, Ginger mint, and Golden Pineapple sage.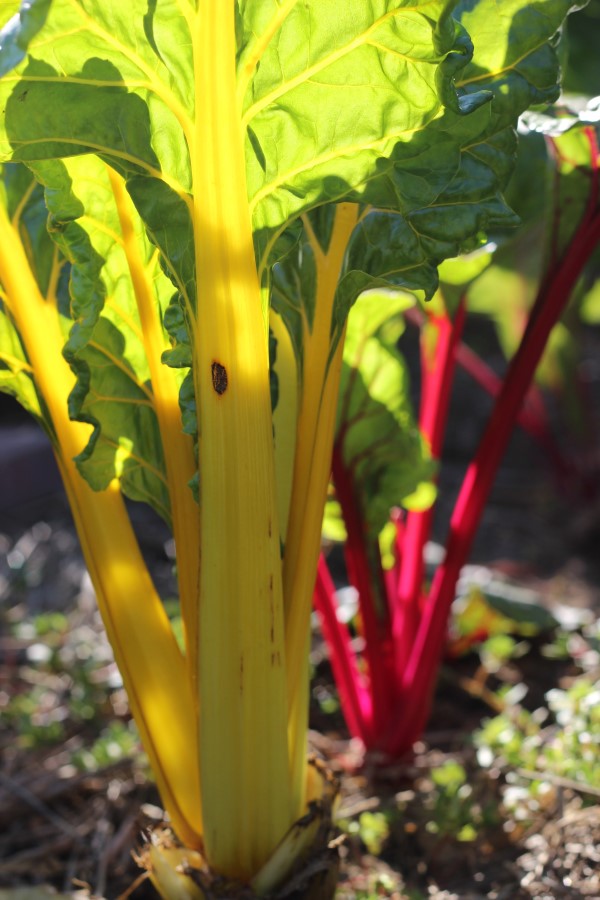 Variegated Vegetable Garden Plants
Here's my plea to plant breeders – make more variegated vegetable plants! The only one I've found is Fish pepper and it's such a fun one to grow. You'll definitely get asked lots of questions about it by visitors to your garden. You'll have better luck in the herb category with varieties like Icterina and Tricolor sage, and Silver Edged thyme and Variegated Lemon thyme.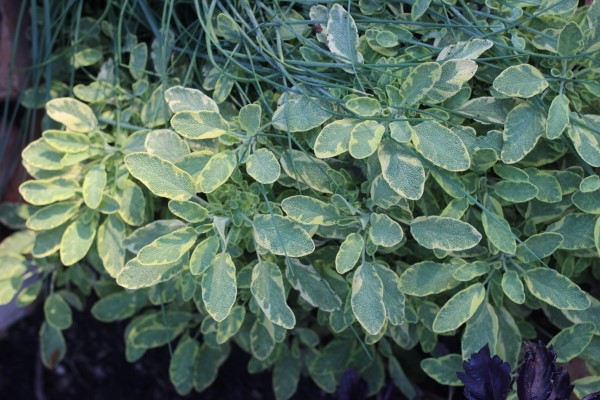 Quick Design Tips for a Rainbow Garden
I usually put the most visually striking plants (flowers, interesting vegetables) at the ends of my garden beds. That way they're more easily seen when I'm walking through my garden.
You can sprinkle the same plant throughout the garden so it leads your eye through the whole scene or you can plant several together for a heavier visual impact.
If you have different colors of the same vegetable (both purple and green cabbage), plant them together in an alternating design to highlight the contrast.
If your vegetable garden has a main path, consider lining it with the same plant, like Lacinato kale, to create an alley effect.
This season, join the beautiful vegetable garden revolution and purposefully seek out plants that are any color but green. Let's take back the unattractive reputation of vegetable gardens together!
About the Author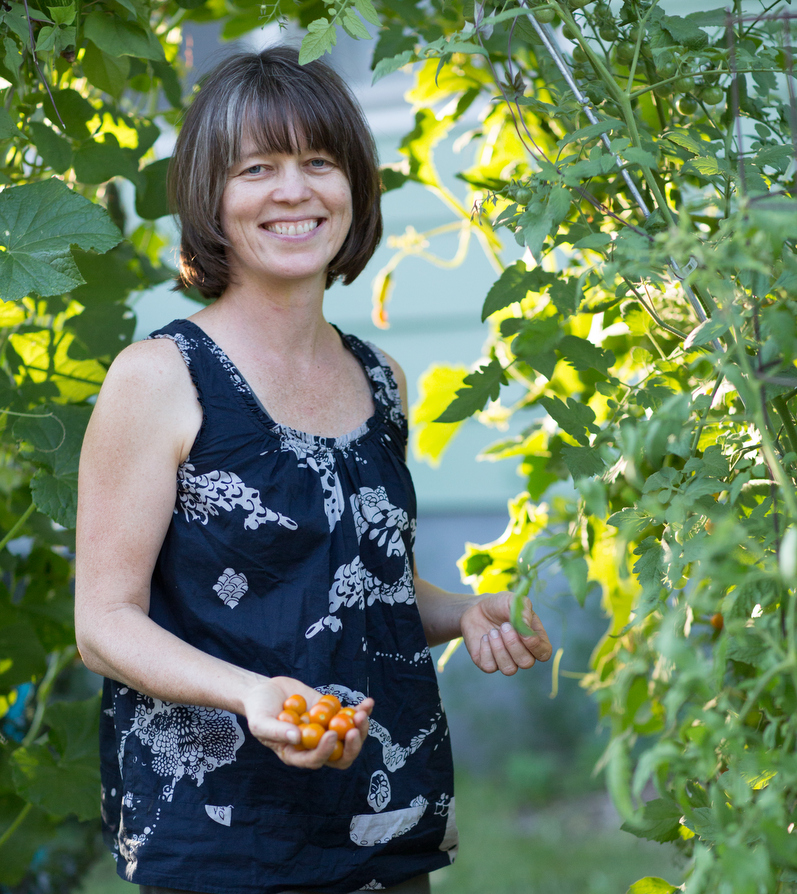 Megan Cain is setting out to create a legion of gardening addicts that successfully and passionately grow their own food. Through her gardening education business, The Creative Vegetable Gardener, she helps people get more from their gardens by first mastering the essentials and then indulging in the colorful details that make gardening not just a favorite pastime, but a lifestyle. Grab her 10 Favorite Varieties for a Colorful Vegetable Garden and get colorful with your veggie garden.
More Vegetable Garden Plants and Plans