Growing organic, chemical-free garden veggies is the way to go. Not only does it taste better, it's healthier for you and for the earth. Sometimes growing a natural, chemical-free garden means that we have to deal with annoying pests, but you can interplant herbs and vegetables in specific combinations that ward off aphids, cabbage worms, and other pests that could hurt your precious veggies. With a little planning and the right mix of herbs and vegetables your garden can become a pest-free zone, naturally.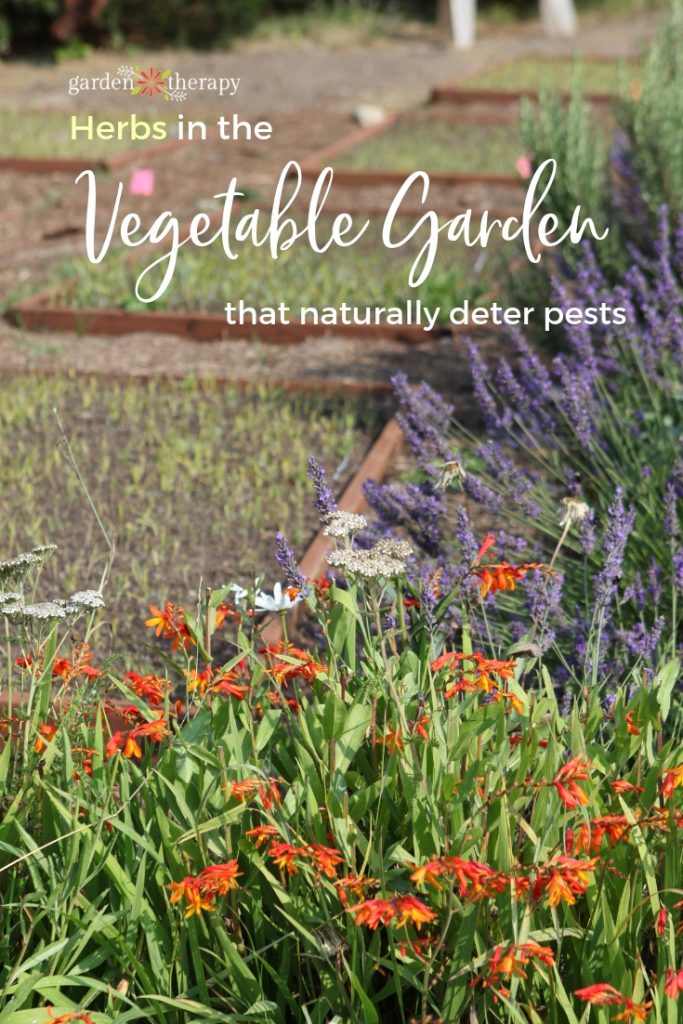 Here are some of my favorite companion plants for the vegetable garden and what they can do for you.
Alliums
Chives and onions are great to plant throughout the vegetable bed, not just for their own value as garden edibles, but because they ward off both spider mites and aphids. Chives make a great addition to a spring mix bed because they discourage pests and then you can snip chives and greens at once for a yummy, complete salad.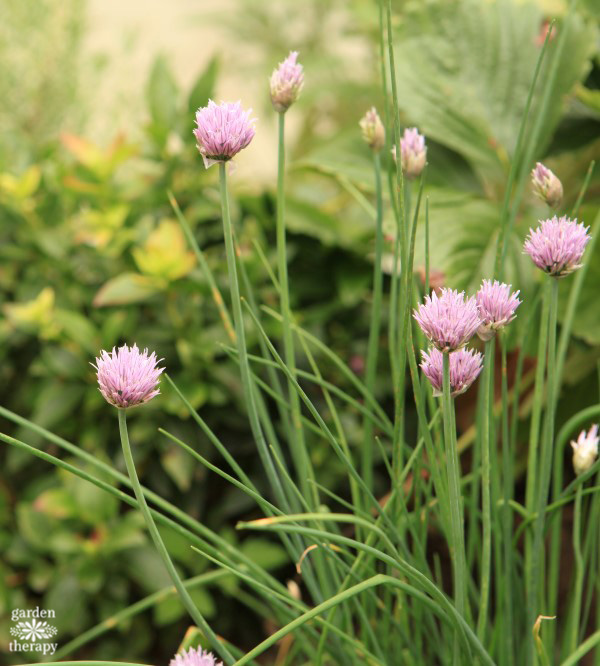 Basil
While most people find the strong fragrance of basil pleasing, it is too intense for mosquitoes and flies and they will avoid the plant. Position basil plants near patios, garden benches, or hammocks—any outdoor space where you want to be able to relax without getting bugged! You can find out about more mosquito-repelling plants and learn how to make an anti-mosquito planter here.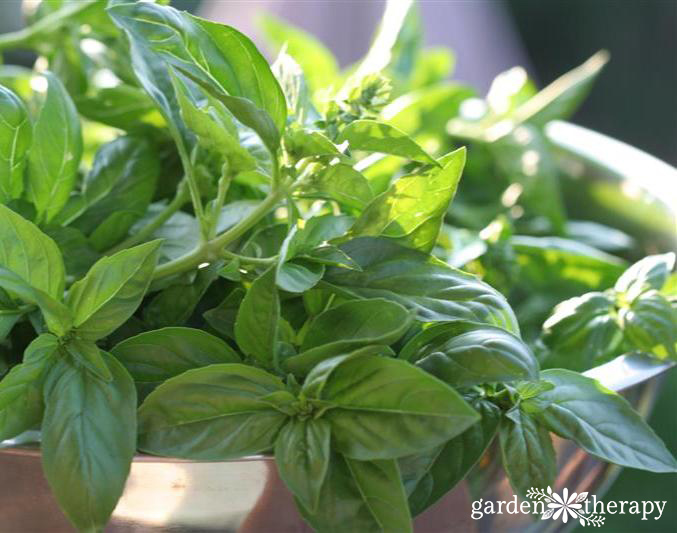 Dill
Dill repels spider mites, squash bugs, and aphids, but attracts tomato horn worms, so be strategic about where you plant it. By growing dill at a distance from your tomatoes, horn worms will be attracted to the dill and drawn away from the tomatoes.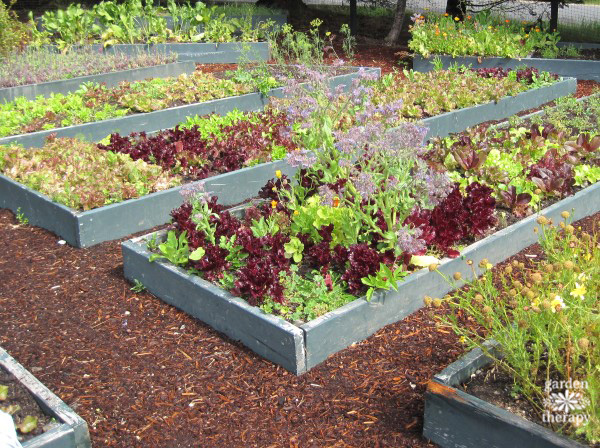 Garlic
Spider mites, aphids, Japanese beetles, and even fleas hate garlic. It is such an effective way to deter pests that attack various plants that I like to scatter a few garlic plants throughout my garden, in addition to planting a designated garlic patch (I love garlic, in case you haven't guessed). Bonus: it will also keep vampires away.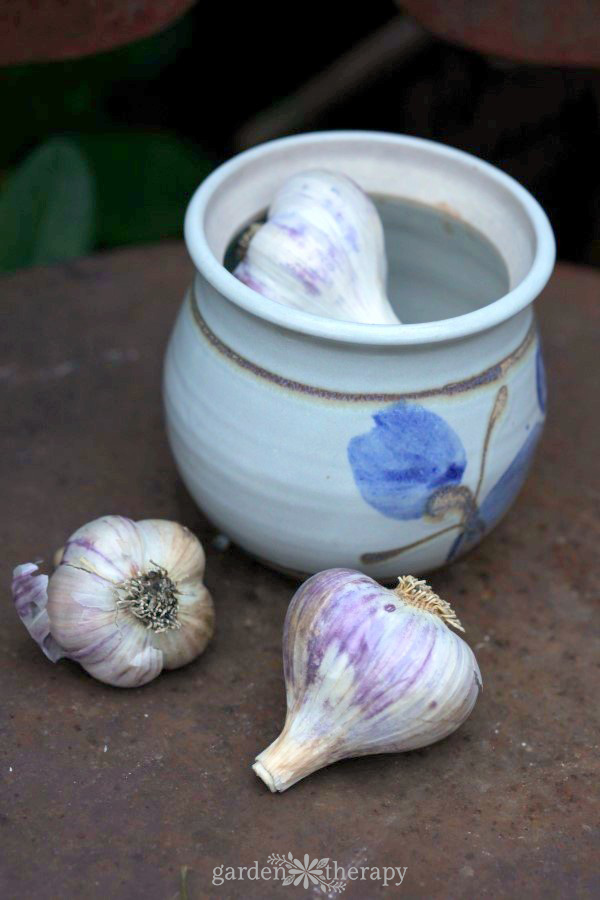 Lavender, Rosemary, and Sage
These aromatic herbs not only prevent pests, they also attract beneficial insects! Allow them to flower and helpful pollinators will flock to your garden, while the intense fragrance of lavender, rosemary, and sage will cover up the scent of your precious veggies so that carrot rust flies, cabbage moths, and bean beetles won't be able to find and devour them.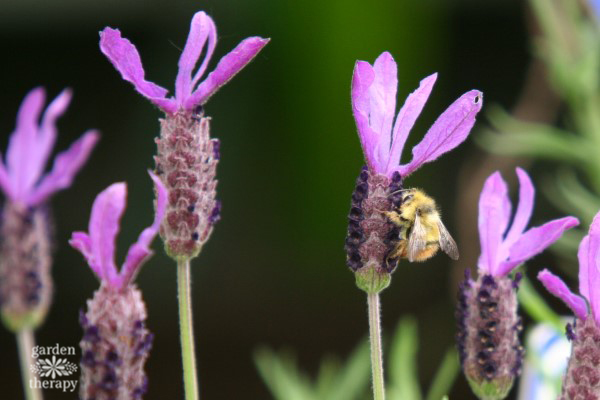 Mint
Mint is a great pest-fighter in the garden as it deters aphids, flea beetles, cabbage moths, and ants. That being said, be careful when growing mint around your other plants because it is invasive and can take over the whole garden if you're not careful! I suggest planting mint in pots and setting up the pots throughout the garden. This way, you'll get a good amount of mint to harvest and use, and it will repel pests without infringing on the other plants in the garden. Everybody wins—except for the pests.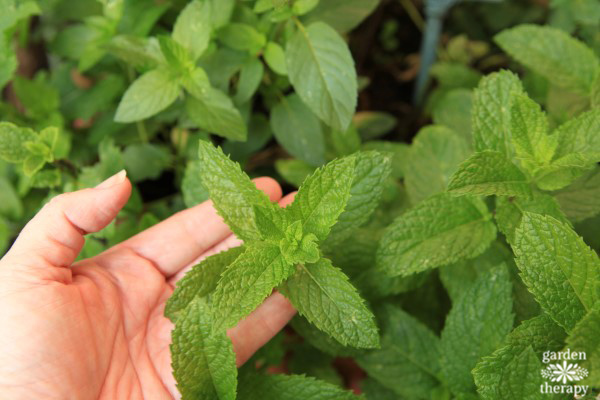 Wormwood
Wormwood acts as a deterrent to cabbage worms, slugs, carrot rust flies, black flea beetles, and white cabbage butterflies. Grow wormwood in your veggie patch near lettuce and cabbage to keep your greens safe. You can get varieties that thrive in either sun or shade, so choose the one that makes sense for your vegetable bed. Wormwood also comes in many beautiful ornamental varieties such as Silver Brocade wormwood which has delicate silver-gray leaves, so it can pull double duty in the garden as eye-catching ornamental and vegetable body guard.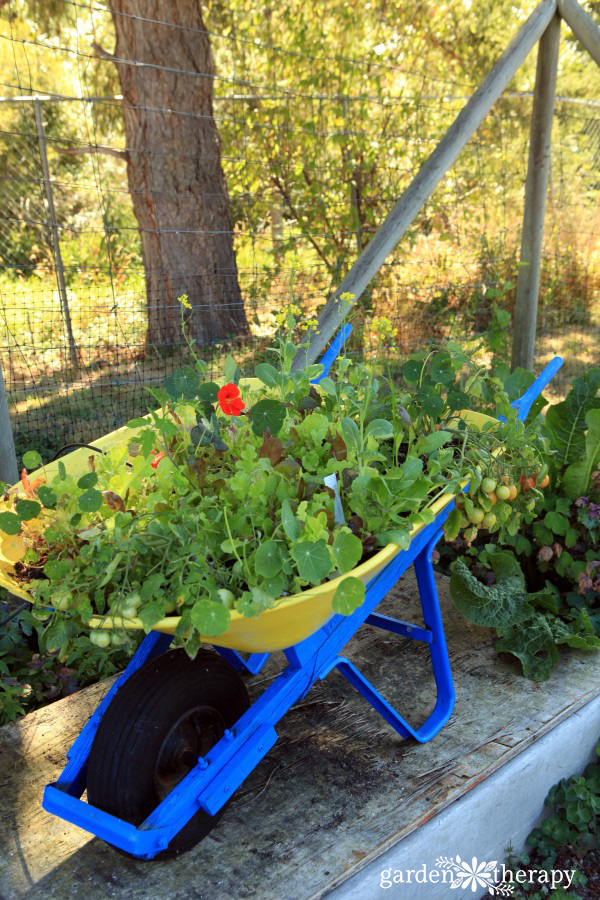 More Tips for a Happy, Healthy Garden: