Soil temperature can be critical for seed germination, so it is important to know which vegetables you can sow directly outdoors and which ones need to be started indoors first. For example, solanaceous crops need warmer soil to germinate, while Brassicas (broccoli and cabbage) and root vegetables require cooler soil. Vegetables that need cool soil should be sown directly in the garden to get their best start. Here are some tips for growing broccoli, cabbage, carrots, radishes, beets, and more from seed in your garden this year.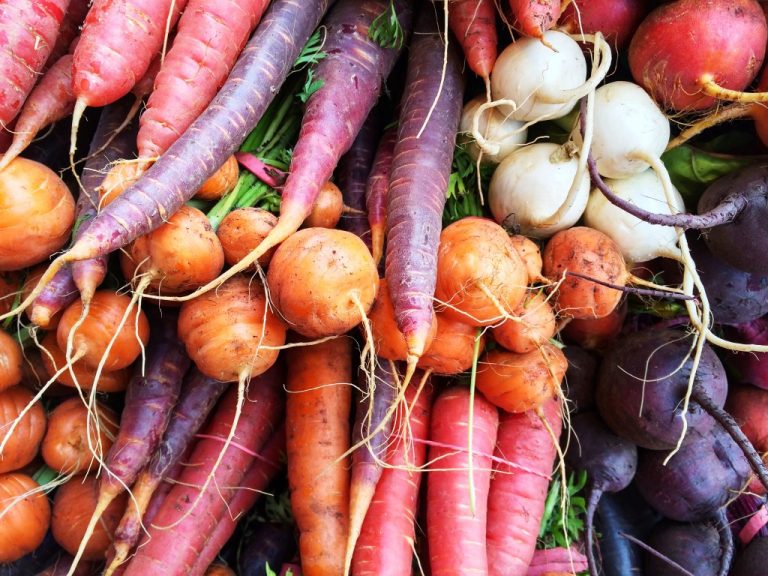 Tips for Starting Direct Sow Vegetables from Seed
Plant root vegetables in fertile, well-drained soil that has been sifted to remove any stones or hard debris that will obstruct the root growth (and make funny shaped veggies).
Sow seeds according to the plant depth and spacing as recommended on the seed packet for each variety.
Carrot and radish seeds are quite small and beet seeds come in clusters, so it will be necessary to thin out your plants when they grow. You can do this by cutting (not pulling) out the seedlings that are the weakest, leaving the strongest lots of room to grow a yummy root.

Keep seeds moist while they germinate. Once sprouted, make sure they get lots of sun (eight hours per day) and water (don't let them dry out on hot days). As they grow they will push up their shoulders from the ground so mound soil around them periodically.
Plant root veggies in spring and summer for a fall harvest or plant over-wintering varieties in late summer for a winter harvest.