Soil temperature can be critical for seed germination, so it is important to know which vegetables you can sow directly outdoors and which ones need to be started indoors first. Here are some tips on starting direct sow vegetables from seed and which ones to plant right in the ground.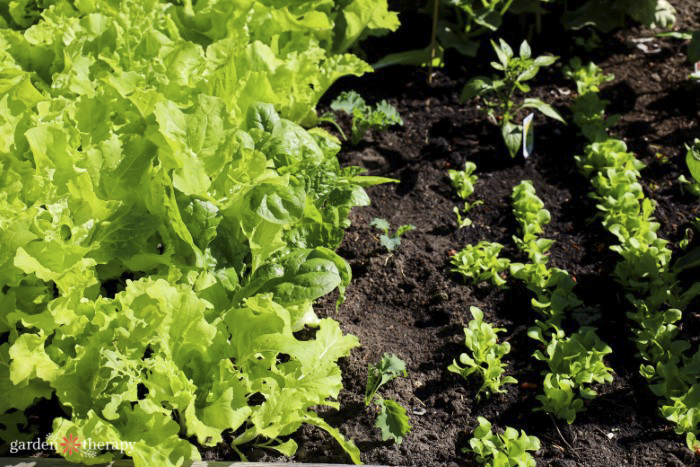 Soil temperature is key when it comes to germination. Vegetables that need cool soil should be sown directly in the garden to get their best start.
You're going to see a pattern on this list of direct sow vegetables. LOTS of Brassicas and root vegetables. These plants don't mind a little bit of cold, which allows you to get them right in the ground and germinate without any extra heat or attention.
Another thing you'll notice is that many of these plants have shorter maturity times. They don't require getting a jump start by growing indoors and will reach maturity within a shorter growing season.
For this reason, many of these direct sow vegetables are great for succession planting. I really encourage you to check out my post on succession planting to learn how you can stagger your harvest to grow more food for longer.
If you're ready to get planting, then let's dive into all the vegetables to direct sow.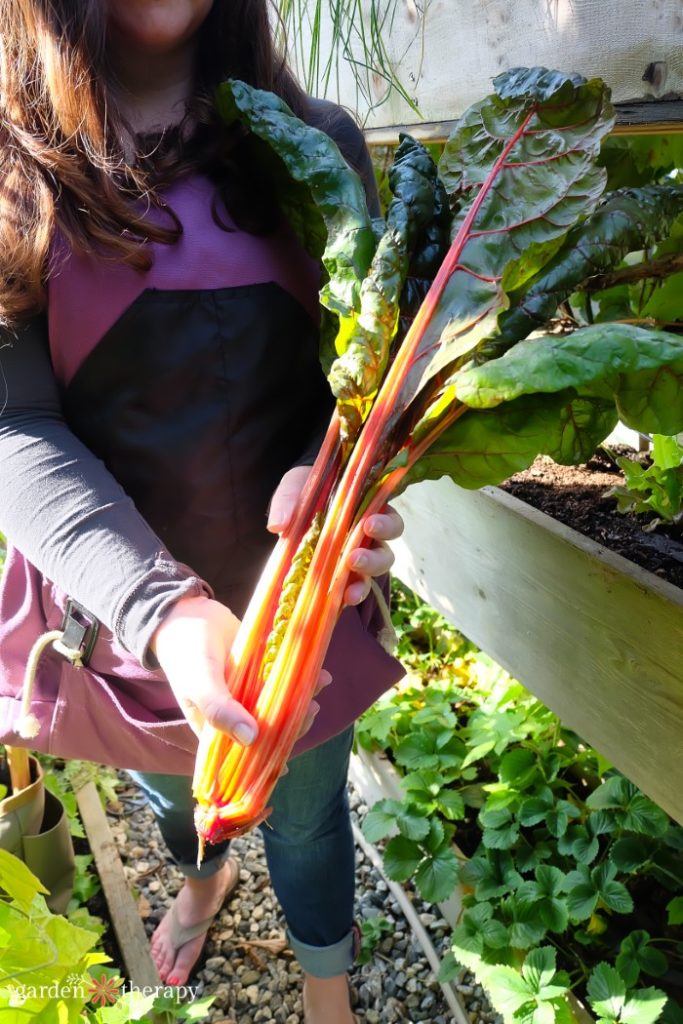 Expert Tips for Starting Direct Sow Vegetables from Seed
Plant root vegetables in fertile, well-drained soil that has been sifted to remove any stones or hard debris that will obstruct the root growth (and make funny-shaped veggies).
Sow seeds according to the plant depth and spacing as recommended on the seed packet for each variety.
Carrot and radish seeds are quite small, and beet seeds come in clusters, so it will be necessary to thin out your plants when they grow. You can do this by cutting (not pulling) out the weakest seedlings, leaving the strongest lots of room to grow a yummy root.
Keep seeds moist while they germinate. Once sprouted, ensure they get lots of sun (eight hours per day) and water (don't let them dry out on hot days). As they grow, they will push up their shoulders from the ground, so mound soil around them periodically.
Plant root veggies in spring and summer for a fall harvest, or plant over-wintering varieties in late summer for a winter harvest.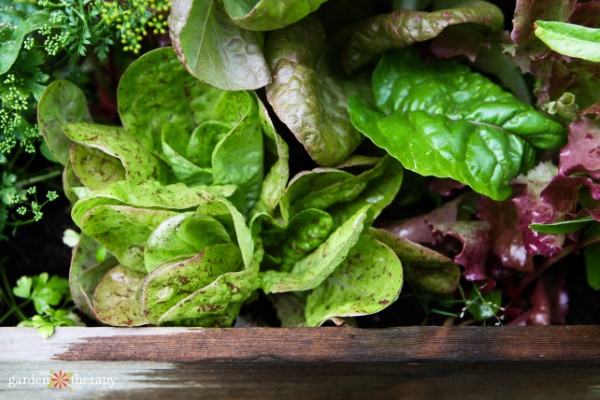 Vegetables to Direct Sow
This list of direct sow vegetables is not definitive. Many of these can also be started indoors if that's your preference. There are many more too that you could direct sow, but these are the most popular vegetables you may be wishing to grow in your garden.
Arugula
You wouldn't want to start arugula indoors as it would be a waste of time! Arugula will germinate quite quickly and easily outdoors.
You can direct sow beginning 6 weeks before the last frost. As soon as the ground is workable, get those seeds in the ground. At about 4-8 weeks, they'll be mature and ready to harvest. Then, you can plant some more!
Arugula is a great fall crop because it likes the cool temperatures. It will likely bolt in the summer heat.
Bush and Pole Beans
You can start beans indoors, but it really isn't worth the effort and space to do so. Direct sowing them is simple and easy to do.
The seeds germinate quickly, especially in warm soil. Direct sow them just after the last frost. Most varieties take about 54-70 days to reach maturity.
Make sure you give your beans something to climb up as it grows.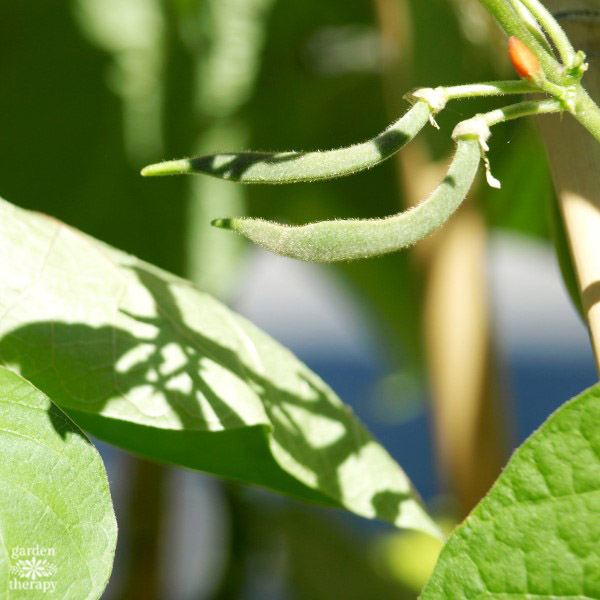 Beets
While you can start them indoors, you have to be careful not to disturb the roots of beets when you transplant them. Since they're an easy vegetable to direct sow, I just skip the indoors part altogether.
You can plant them 3 weeks before the last frost to get a spring harvest. They take about 35-60 days to reach maturity.
If you want to speed up germination, you can soak the seeds in lukewarm water overnight before you sow them.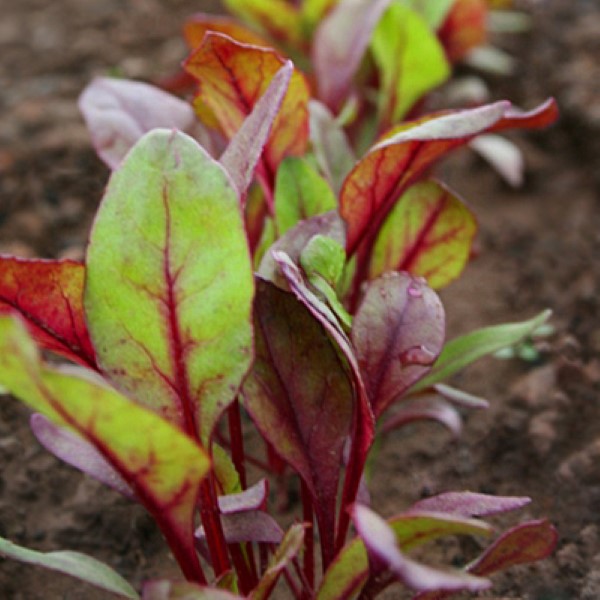 Broccoli
Broccoli is a cool season lover, which makes it an ideal candidate for direct sowing. However, broccoli isn't the easiest crop to grow for beginners.
Broccoli can be planted 4 weeks before the last frost. But with some cold protection, you can extend that to a couple of weeks earlier. They take 80-100 days to reach maturity, so getting that head start could make a big difference.
Cabbage
Keep in true Brassica fashion, cabbage thrives in cool temperatures. You can direct sow cabbage four weeks before the last frost date.
For another succession of cabbage, make sure to get the cabbage in the ground 12 weeks before the first frost date. This will give you a nice fall harvest.
Depending on the variety, cabbage takes 50-100 days to mature.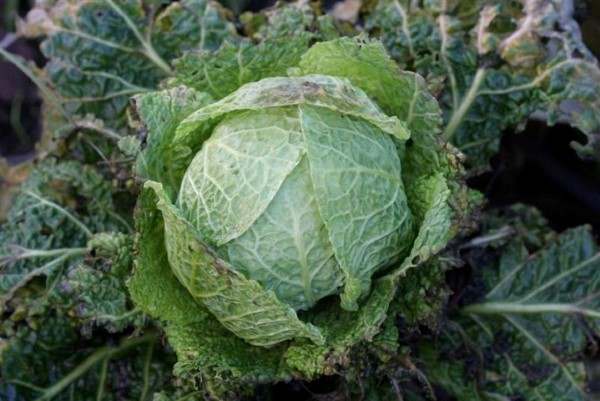 Carrots
Carrots are one of the absolute easiest vegetables to direct sow, and it's not recommended to start them indoors. You can begin to direct sow 6 weeks before the last frost.
Plant new carrot seeds every 3 weeks to stagger the harvest. Thin them as needed.
At the end of the season, carrots actually get sweeter after a frost. Plant them 8 weeks before the first frost for a fall and even winter harvest of carrots.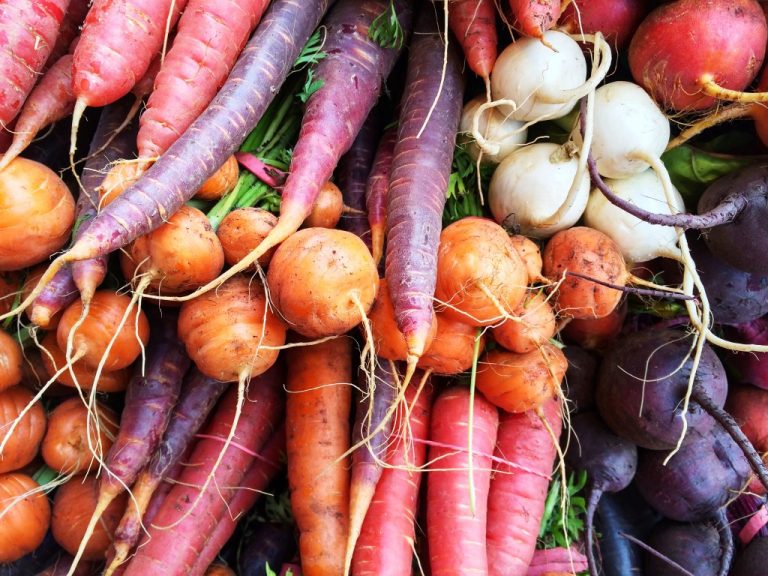 Cauliflower
Is that another Brassica on this list? You betcha. You can direct sow cauliflower after the last frost.
Heat can cause cauliflower to bolt, so take this into account when planning your harvest. Depending on the variety, it takes 50-100 days for cauliflower to reach maturity.
If you live in a cool climate, sow seeds 12 weeks before the first frost for an extra fall harvest.
Corn
It's about time we added some direct sow vegetables to this list that like the heat. Sweet corn should only be directly sowed, so don't waste your precious time by starting them indoors.
Plant the corn about a week after the last frost. You may want to consult your seed packet, as this can vary slightly based on the variety of corn.
Corn can take anywhere from 68 to 120 days to reach maturity depending on the variety.
Cucumber
Another warm climate fan, cucumbers can be started indoors or can be considered a direct sow vegetable. If you want to plant them outside directly, do so 2 weeks after the last frost.
Make sure to plant vining cucumbers away from other plants and place them next to a trellis or fence where they can grow. Cucumbers take 55-60 days to reach maturity.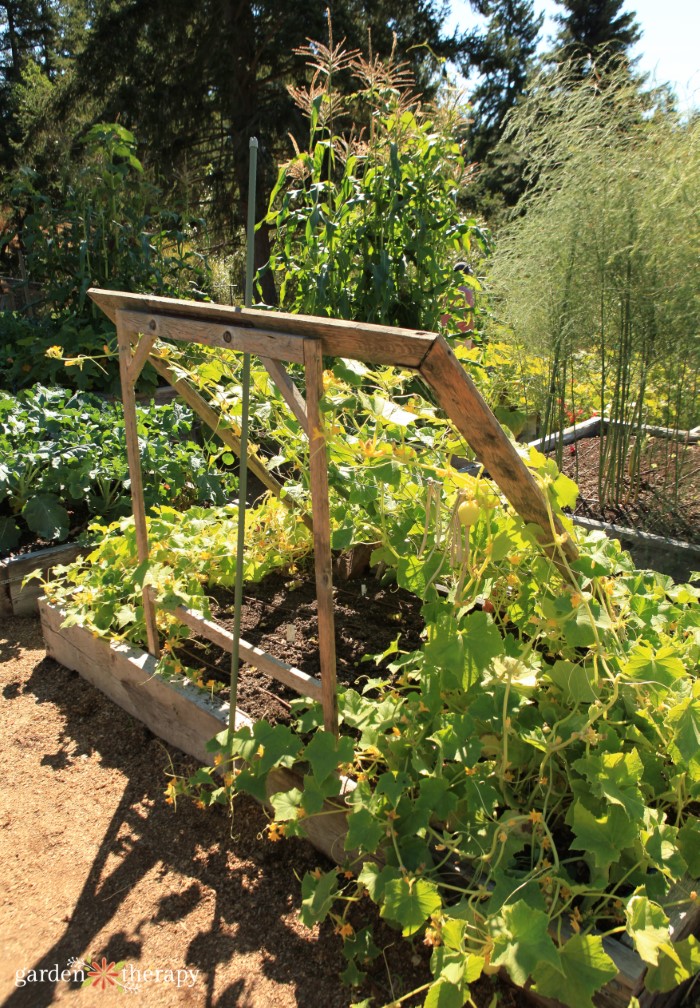 Garlic
Though technically not a seed to direct sow, garlic is a vegetable that you're going to start right in the ground. Garlic is much different than many of the other vegetables on this list because you'll plant the cloves in the fall, about 2 weeks before the first frost.
Garlic then sits through the winter and produces garlic scapes in the spring. It isn't until late spring or early summer that the garlic is ready to be pulled.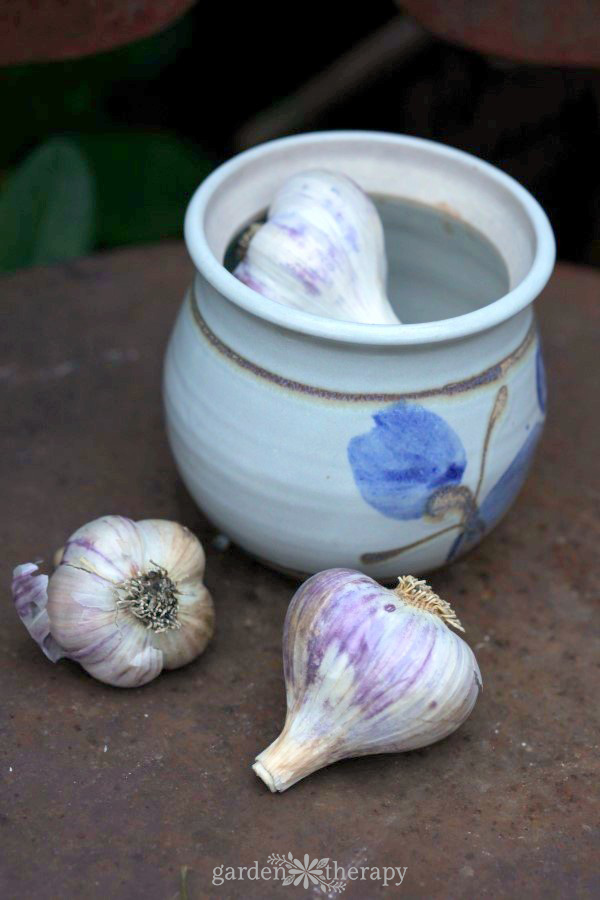 Kale
I don't know why there are so many kale haters out there because I think the leaves are delicious. It's also incredibly easy to grow. Another member of the Brassica family, kale likes cool temperatures.
You can start kale outdoors 2-4 weeks before the last frost, as soon as the ground is workable. Kale will get sweeter after a frost too, so don't be scared to plant them at the end of summer too. Kale takes about 50 days to reach maturity.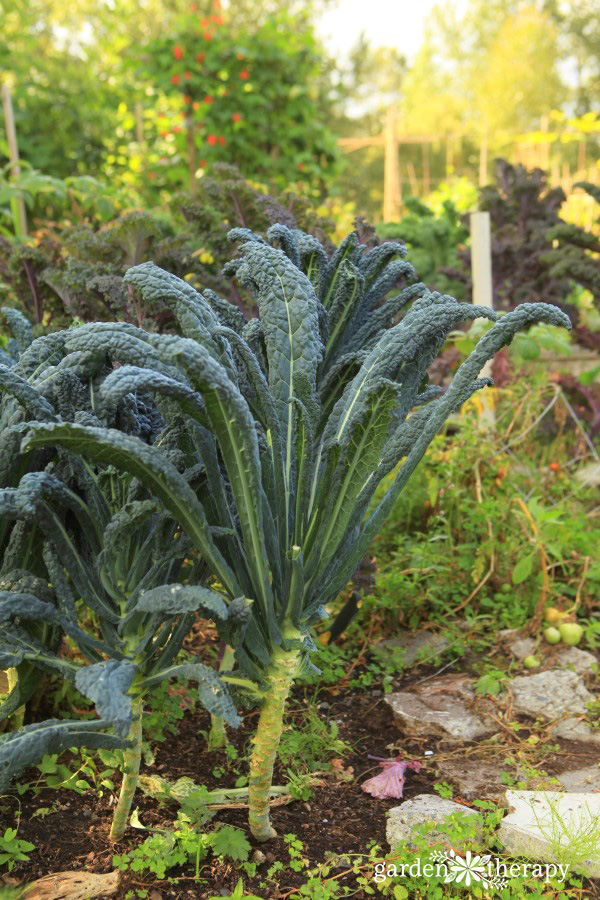 Kohlrabi
Kohlrabi is also known as a turnip cabbage, which really explains its appearance. It's one of the more odd-looking members of the Brassica family. It can be either purple or green and is about the size of an orange once mature.
You can direct sow kohlrabi vegetable seeds 2 weeks before the last frost when the ground is workable. It takes 50 days to reach maturity, so plant some more up until 8 weeks before the first frost date.
Lettuce
Lettuce is one of my favourite foods to grow since it's so darn easy to do. Truly, you should never buy it from the store in the growing season because it's so simple to keep a steady supply of it.
Plant lettuce seeds 6 weeks before the last frost, utilizing season extenders to your advantage. After the last frost, sow them as needed every other week to keep a steady supply of leaf lettuce. Most leaf lettuces only take 3 weeks to reach maturity.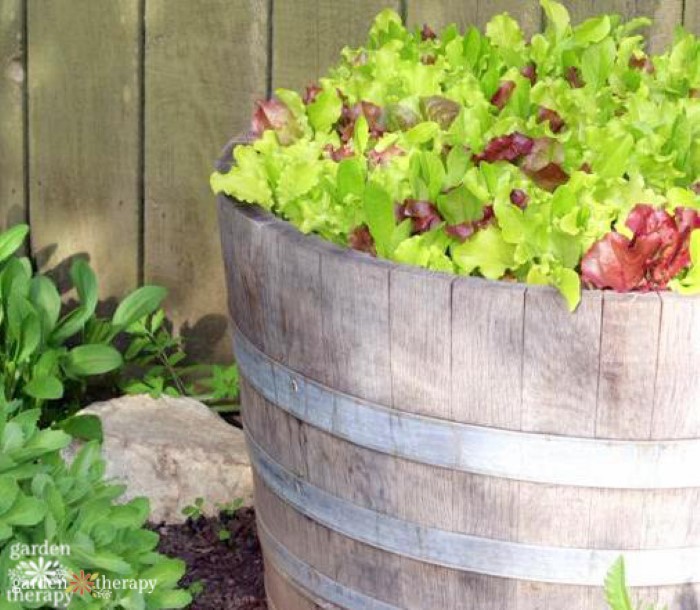 Onions
Onions aren't too temperamental, doing well in both warm and cool environments. They're very much a leave me alone kind of vegetable. All you have to do is plant them and pull them when you're ready to harvest them.
In cool climates, plant onions in the spring. In warm climates, you can plant them as early as the fall and into the winter.
Harvest them early to have scallions, and the longer you leave the others, the bigger the onion will be.
Peas
Peas do not like their roots to be disturbed, which can make transplanting peas that were started indoors difficult. So why not direct sow them instead? Easy peasy.
Plant your peas 4 weeks before the last frost date. Peas don't like heavy heat, so you want them in as early as possible. They take anywhere from 50-70 days to reach maturity.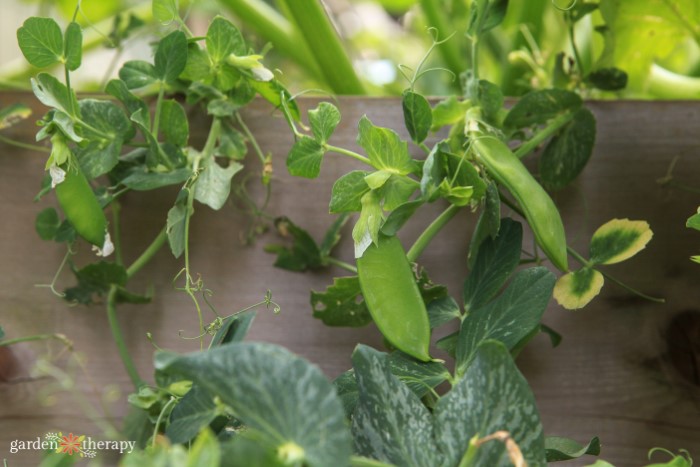 Potatoes
Potatoes are not grown from seed but rather seedling potatoes. These are small potatoes that have been specifically picked out to encourage sprout growth.
Plant potatoes 3 weeks before the last frost date in warm climates and direct sow at last frost in cold climates. If the cold is longer than anticipated, frost can kill the upper layer of foliage. But don't worry, the potatoes will likely show brand-new growth in just a few days.
Radish
Radishes are up there with lettuce for some of the speediest vegetables, reaching maturity in 21-60 days. This makes them a popular choice for succession planting.
Begin direct sowing radish vegetable seeds 6 weeks before the last frost date. Keep planting them every other week right up until 4-6 weeks before fall's first frost.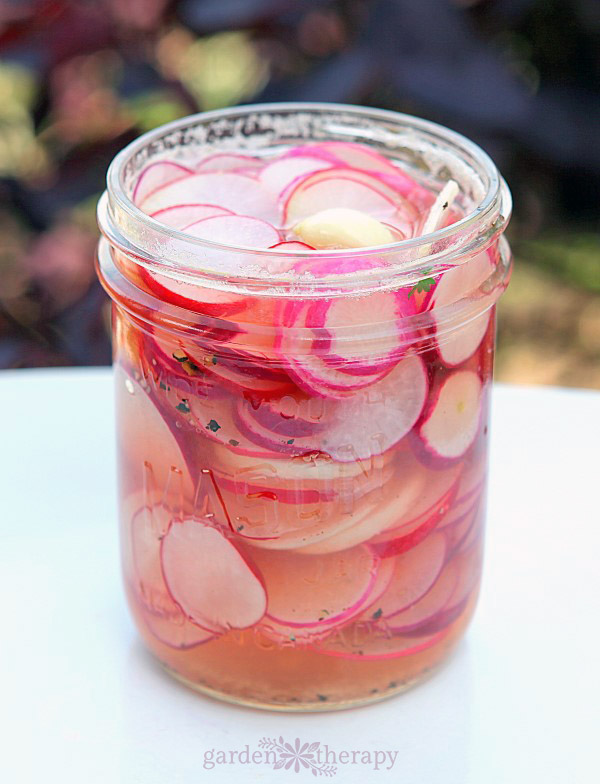 Spinach
Spinach is a super green that's pretty simple to grow yourself. Direct sow spinach 6 weeks before the last frost date or as soon as the soil is workable.
Spinach also has a super quick maturity rate, taking 24-50 days. Plant more at the end of summer so you have more spinach, a cool weather lover, to harvest in the fall.
Swiss Chard
I always sing the praises of Swiss chard as it remains a staple in my garden and my salads. Plus, it's by far one of the prettiest vegetables around and could easily pass as an ornamental due to its vibrant hues.
You can direct sow Swiss chard seeds after the last frost has passed. Swiss chard takes about 24-60 days to reach maturity, but you can use it as a cut-and-come-again crop that will continue to produce well into the fall.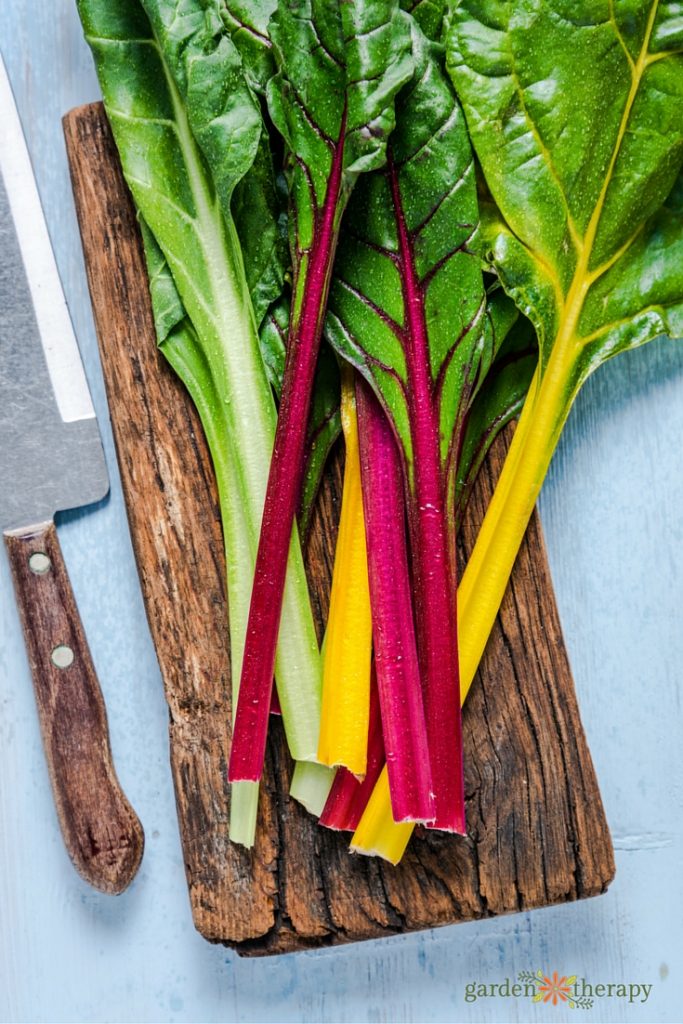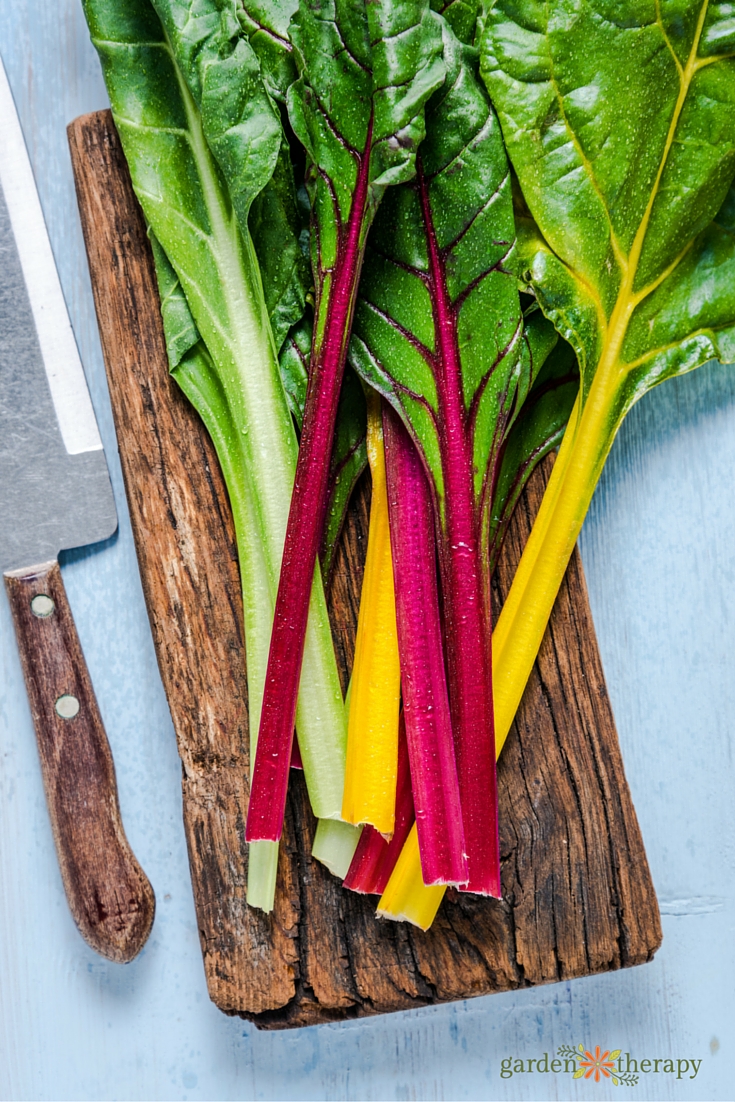 Frequently Asked Questions About Direct Sowing
What does direct sowing mean?
To direct sow vegetables means you will plant the seeds right outside in your garden, skipping the step of starting them indoors. Some plants, mostly those that like heat or have a long growing season, need to be started indoors in order to germinate and get a jump start on the growing season. If started too late, they might not reach maturity in time to be harvested before the cool weather comes back.

Vegetables that can be direct sown don't need the fuss of being started indoors and can go right outside. They will germinate and reach maturity with mother nature's natural conditions.
What is the difference between sow and transplant?
Sow by definition is planting the seeds of a plant or crop. Transplant is when you take seedlings that have either been grown indoors or come from a garden centre and move them outside and plant them in your garden or a new pot.
Are there any benefits to direct sowing?
Many! Direct sowing saves you time and resources. You don't have to buy any extra seed starting materials like pots, potting soil, grow lights, heat mats, etc since you pluck them right in the ground.

Starting seed indoors also requires a lot more care and attention rather than direct sowing them outside. You have to ensure they're getting sunlight, enough air circulation, must harden them off, then plant them a second time outside.
More Tips for Growing Food