I'm always amazed by the perennials in my garden that bloom so vigorously into the fall. These powerhouse plants have the color to back up their efforts—they are as brilliant in hue as they are are strong in stem. Fall perennials provide such a show in the garden for us gardeners, but also are an essential food source for our winged friends, bees, and other pollinators.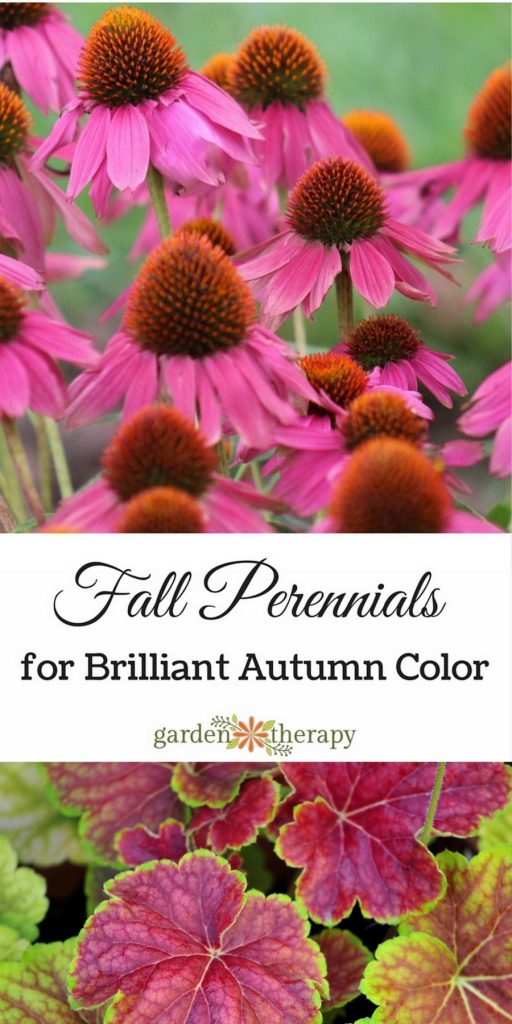 Hardy Mums (Chrysanthemum morifolium)
Hardy mums overwinter in Zones 5-9 and do well in containers (try planting them in a pumpkin) or in a garden bed. Their cheerful, bright flowers bloom and bloom and bring a kick of color to the fall garden. To get mums that have been in the garden all summer to produce more flowers in the fall, give them a good cut back in mid-to-late-summer and watch them get their second wind. Deadhead flowers as they begin to fade to encourage more to appear.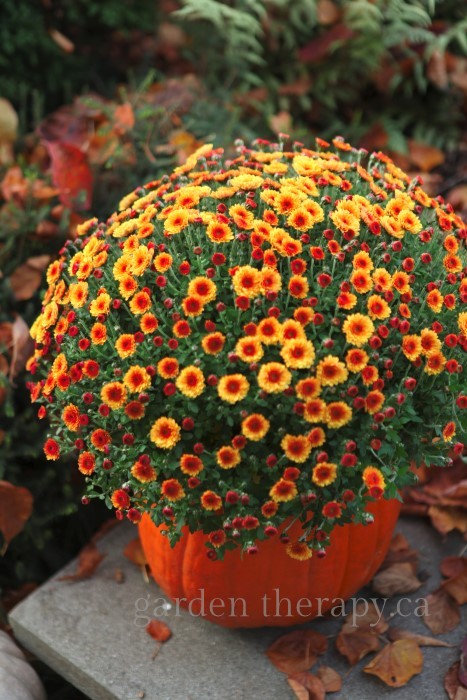 Purple Coneflower (Echinacea purpurea)
Purple coneflower has big, dramatic, purple petals and a large orange center cone. It will begin flowering in June in zones 4-8 and will continue right up until the first frost hits. After the temperatures drop and purple coneflowers stop producing flowers, the seed heads are very ornamental and they provide food for local birds to munch on all winter long.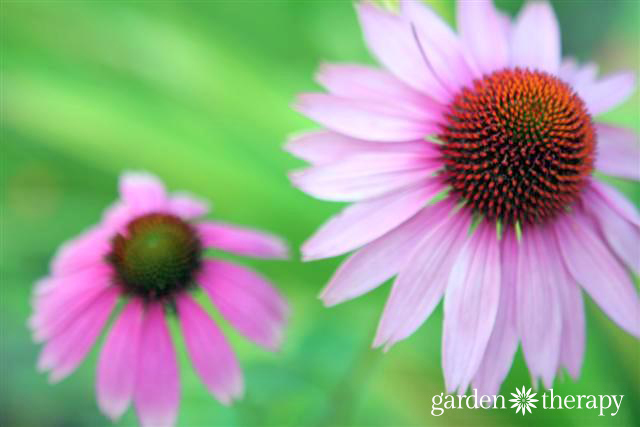 Sedum 'Autumn Joy'
These stunning, sculptural plants will begin to bloom in late summer and continue on well into autumn, as their name suggests. They are hardy and drought-resistant, which is a blessing during the hot, dry days of late summer. Their foliage is pretty by itself and can be green, burgundy, variegated, or even black. The large clustered flower heads begin green, then turn to pink, and then to a stunning shade of deep red. Harvest the flowers and dry them for a beautiful and lasting dried arrangement.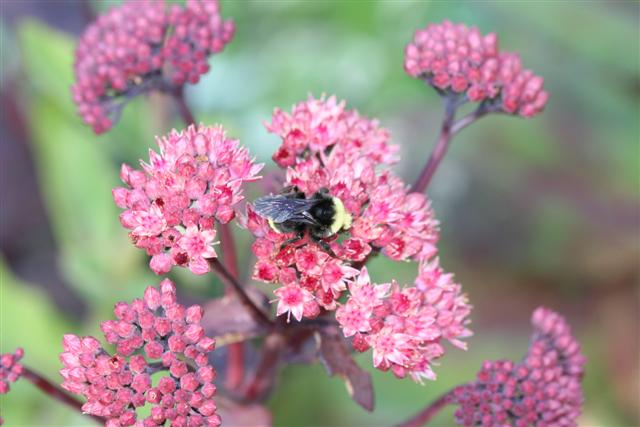 Sneezeweed (Helenium autumnale)
I know, I know, "sneezeweed" doesn't exactly sound like something you want in your garden, but don't let the name put you off—this plant actually produces gorgeous fall flowers in variegated hues of red, orange, and yellow (and they don't make you sneeze, either). Give them full sun and the plants will grow large and yield a ton of beautiful blossoms.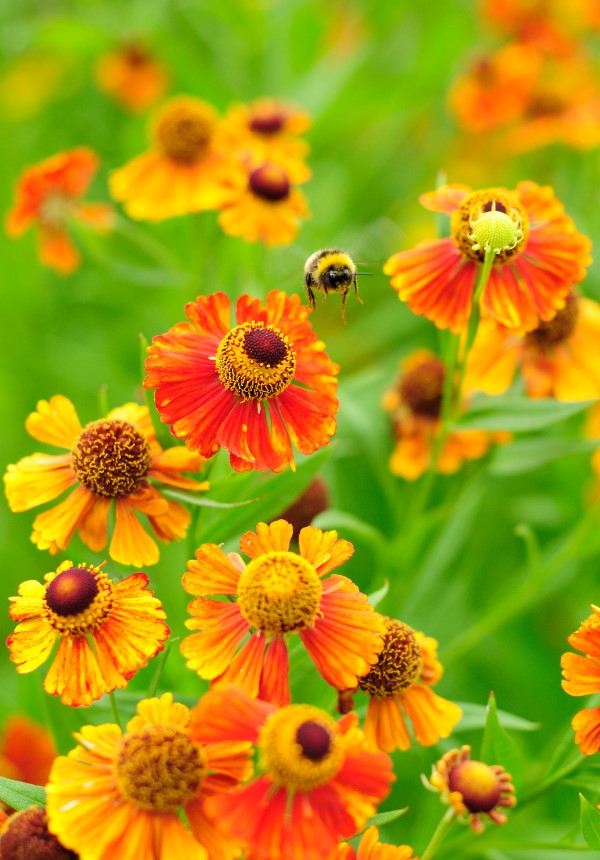 Black-Eyed Susans (Rudbeckia hirta)
These old garden favorites start flowering in the summer and continue well into fall. They grow about 18-24" tall and can even become shrub-shaped when thriving. Their golden yellow petals and black or dark brown center cones lend a beautiful contrast to the fall garden.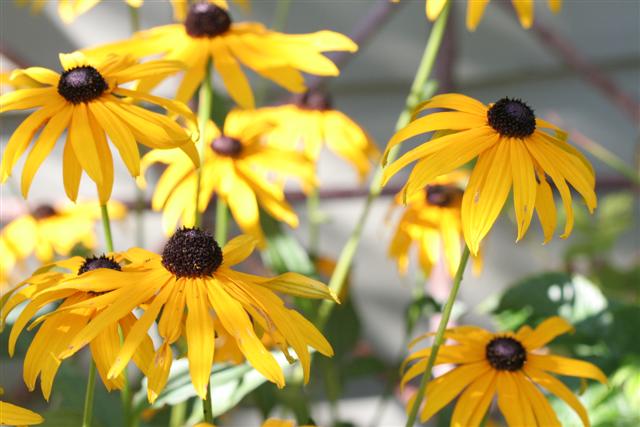 Speedwell (Veronica)
Speedwell's vibrant flower spikes are most commonly a beautiful shade of blue-ish purple, but there are also pink and white varieties. Speedwell likes well-draining soil and will bloom prolifically until the first frost of the season hits.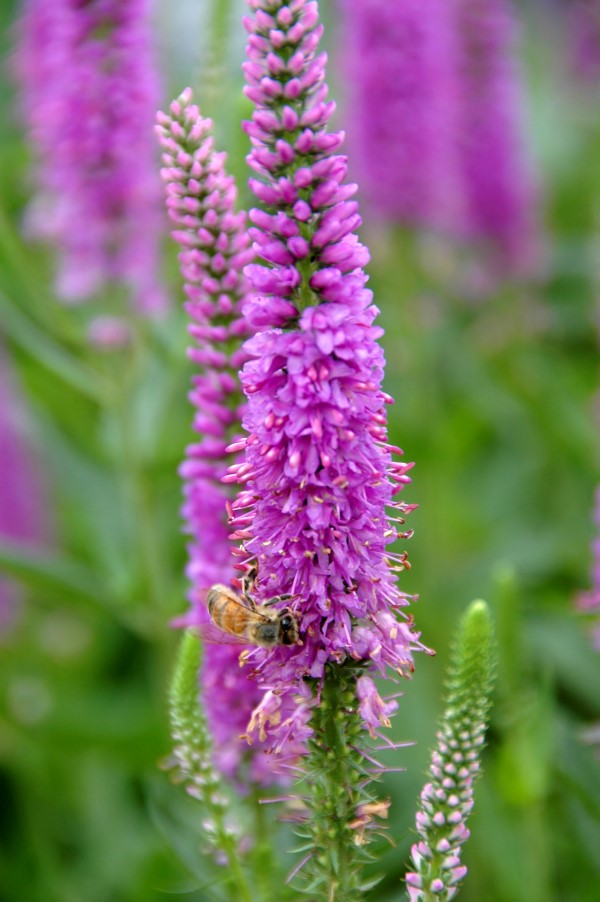 Coral Bells (Heuchera)
Flowers aren't the only thing you can plant to liven up the autumn garden. This plant's decorative foliage in hues of red, green, purple, pink, yellow, and orange changes color and gets more intense as the temperature cools. If you are lucky enough to live in zones 5-9, you can enjoy Heuchera all year long. Plant in sun or shade and enjoy the show!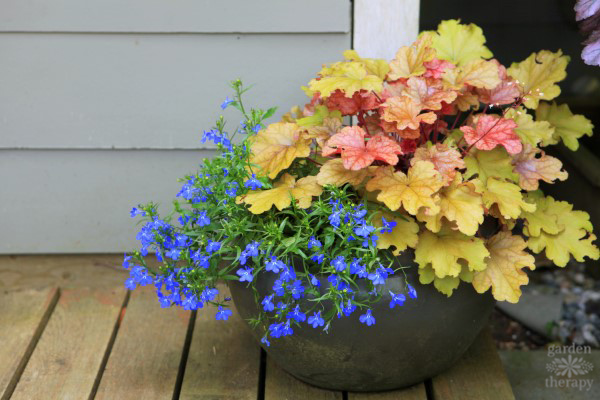 The end of summer doesn't mean the end of your beautiful garden! Fill your beds up with these hardy perennials and give your garden a second wind. You might also enjoy these other posts on fall gardening: