If you have always associated fall with the end of the growing season, you've got to give these fall-blooming flowers a try. Keep reading to learn about the fall blooms that will add pretty splashes of colour to your garden this year.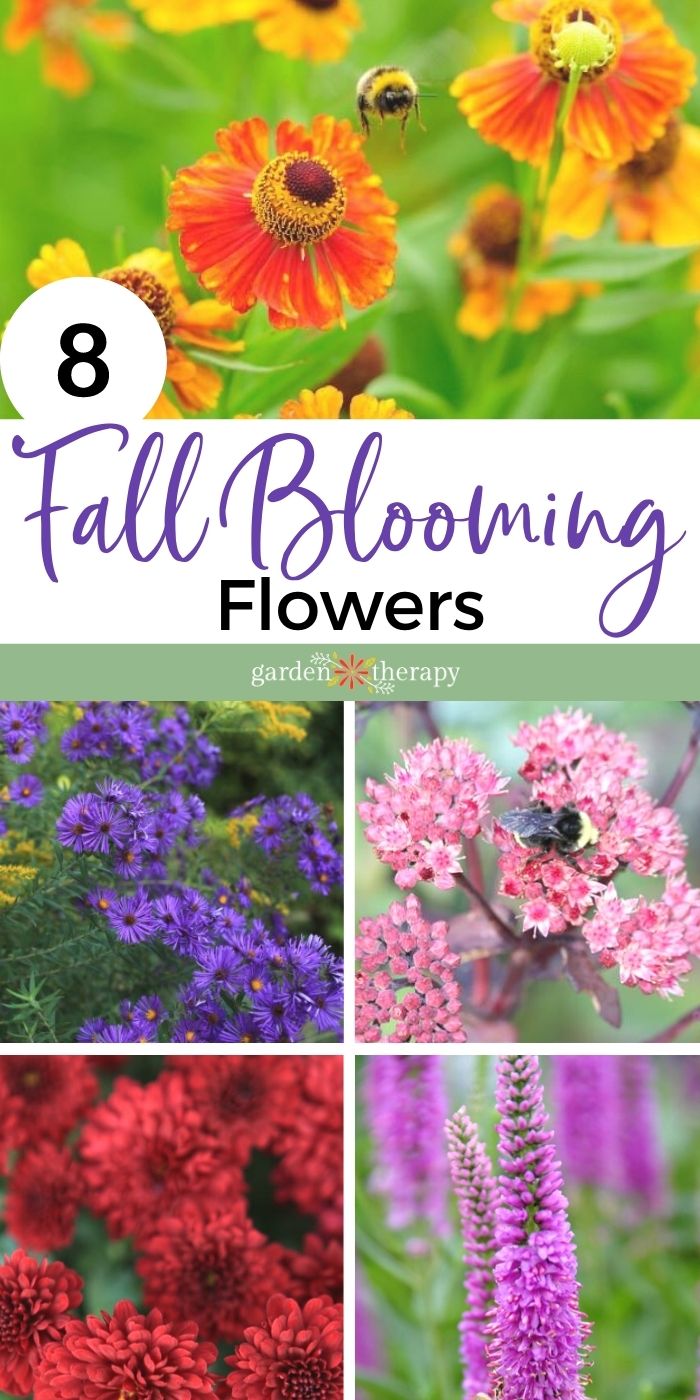 I'm always amazed by the fall-blooming flowers in my garden that look so colourful well into autumn. These powerhouse plants have the color to back up their efforts—they are as brilliant in hue as they are strong in stem.
Fall-blooming flowers provide such a show in the garden for us gardeners, but also are an essential food source for our winged friends, bees, and other pollinators.
What Flowers Bloom in the Fall?
I've always felt that fall gets a bit shortchanged. People always think of spring when they imagine colorful blooms, but fall has so much more than just muted shades of orange and brown to offer! With a little foresight, your garden will be bursting with colours this season. Here are some of my favorite flowers that bloom in the fall.
Fall Asters (Asteraceae spp.)
Asters are what many people first think of for fall-blooming flowers. They are a huge genus of plants that love full sun and shorter days for prolific blooming. In colder climates they bloom well into October.
Fall asters can range in height from small 1-foot tall plants to huge 8-feet tall monsters! Mostly, you will find a large 3ft spread that runs 3-4ft tall. Shop around for a variety and colour that works best in your garden for a lot of late-season blooms.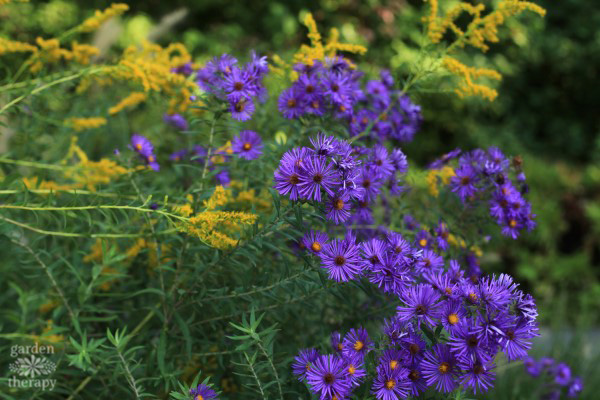 Hardy Mums (Chrysanthemum morifolium)
You know fall is on the way when the mums are out in front of every shop on the block! Hardy mums overwinter in Zones 5-9 and do well in containers (try planting them in a pumpkin) or in a garden bed. Their cheerful, bright flowers bloom and bloom and bring a kick of color to the fall garden. Mums are available in practically every colour imaginable, and they make a lovely addition to any garden space.
To get mums that have been in the garden all summer to produce more flowers in the fall, give them a good cut back in mid-to-late-summer and watch them get their second wind. Deadhead flowers as they begin to fade, which will encourage more to appear.
You can learn about how to care for mums and extend their life here!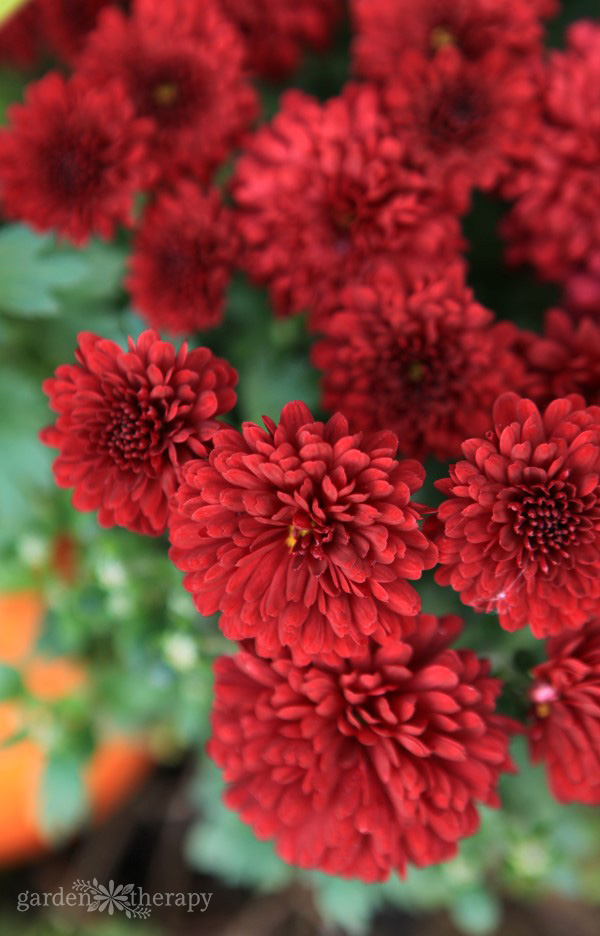 Purple Coneflower (Echinacea purpurea)
Purple coneflower has big, dramatic, purple petals and a large orange center cone. It will begin flowering in June in zones 4-8 and will continue right up until the first frost hits.
After the temperatures drop and purple coneflowers stop producing flowers, the seed heads are very ornamental and they provide food for local birds to munch on all winter long.
They may be considered a summer bloomer, but if you prune echinacea in the summer, then you will have blooms into fall.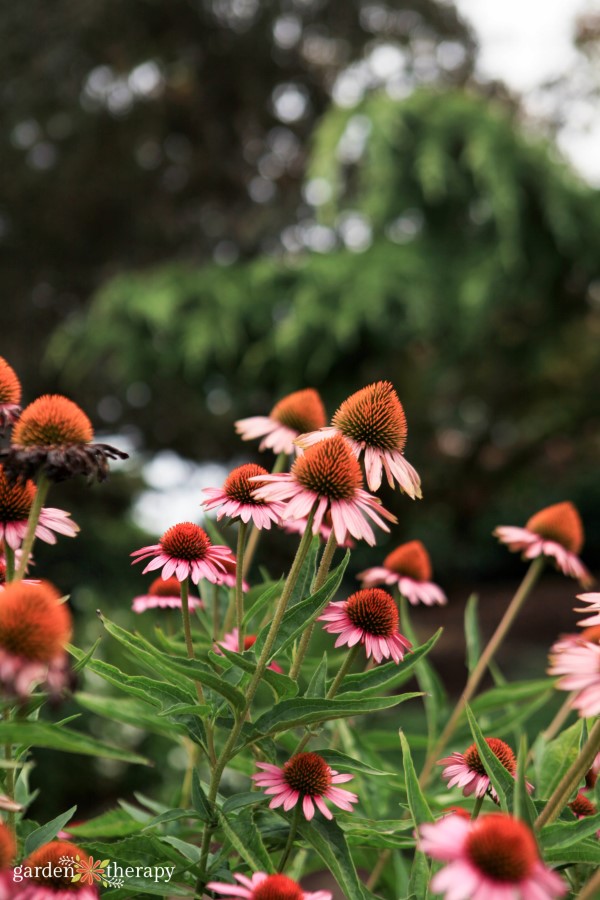 Sedum 'Autumn Joy'
These stunning, sculptural plants will begin to bloom in late summer and continue on well into autumn, as their name suggests. They are hardy and drought-resistant, which is a blessing during the hot, dry days of late summer.
Their foliage is pretty by itself and can be green, burgundy, variegated, or even black. The large clustered flower heads begin green, then turn to pink, and then to a stunning shade of deep red. Harvest the flowers and dry them for a beautiful and lasting dried arrangement.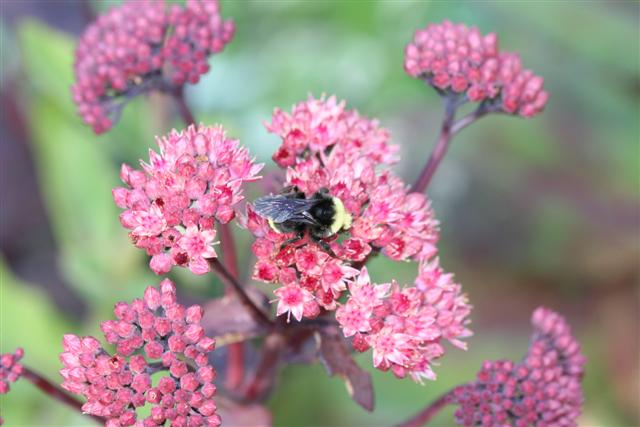 Sneezeweed (Helenium autumnale)
I know, I know, "sneezeweed" doesn't exactly sound like something you want in your garden, but don't let the name put you off—this plant actually produces gorgeous fall flowers in variegated hues of red, orange, and yellow. And, no, they don't make you sneeze, either.
Give them full sun and these fall-blooming flowers will grow large and yield a ton of beautiful blossoms.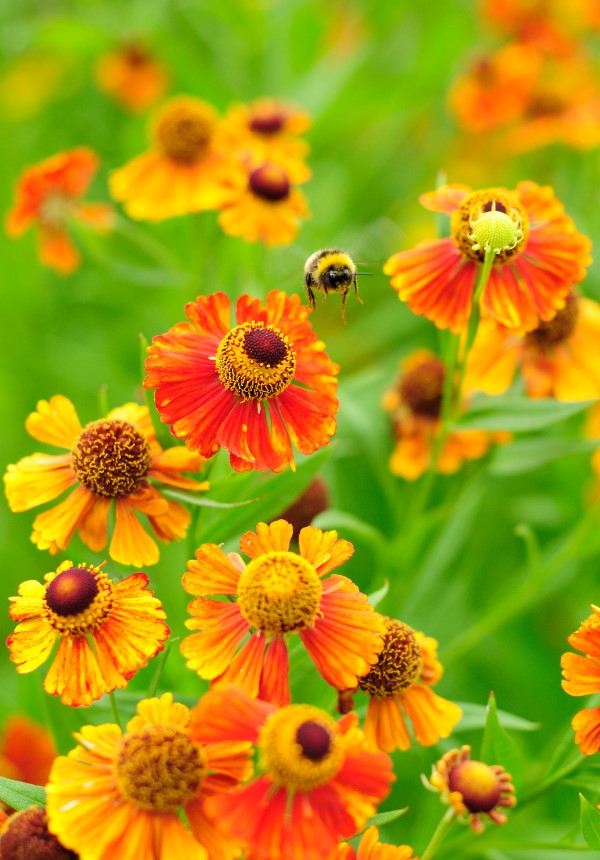 Black-Eyed Susans (Rudbeckia hirta)
These old garden favorites start flowering in the summer and continue well into fall. Black-eyed Susans grow about 18-24" tall and can even become shrub-shaped when thriving. Their golden yellow petals and black or dark brown center cones lend a beautiful contrast to the fall garden.
These flowers require minimal care, making them an easy choice for both beginner and more seasoned gardeners alike. To extend their blooming and increase blooms, deadhead the flowers.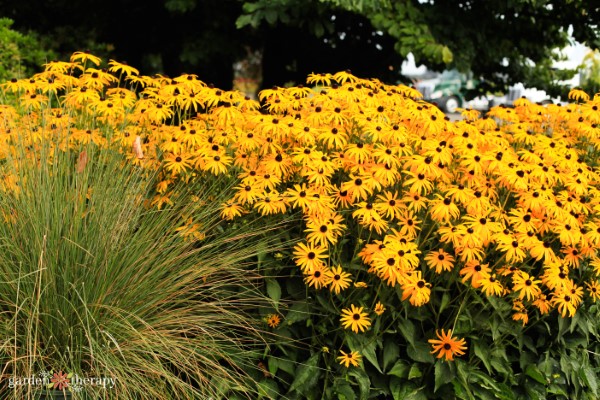 Speedwell (Veronica)
Speedwell's vibrant flower spikes are most commonly a beautiful shade of blue-ish purple, but there are also pink and white varieties. Speedwell likes well-draining soil and will bloom prolifically until the first frost of the season hits. Keep the flowers blooming longer by pinching off any wilted blooms.
It's worth noting that the Veronica species of Speedwell is edible. It can be used in tea to help alleviate allergies and asthma. The dried flowers can also be added to a lotion or balm to help soothe coughing.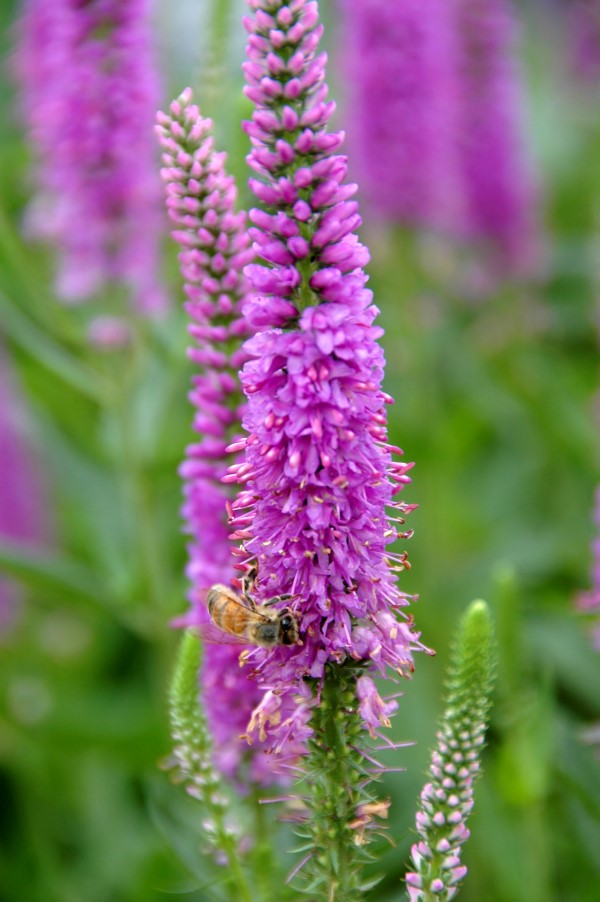 Fall-Blooming Flowers Honorable Mention: the Fabulous Fall Foliage of Coral Bells (Heuchera)
Fall-blooming flowers aren't the only thing you can plant to liven up the autumn garden. This plant's decorative foliage in hues of red, green, purple, pink, yellow, and orange changes color and gets more intense as the temperature cools.
If you are lucky enough to live in zones 5-9, you can enjoy Heuchera all year long. Plant in sun or shade and enjoy the show!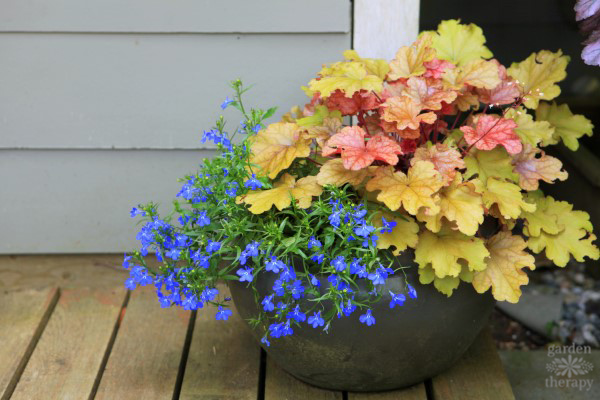 As you can see, the end of summer doesn't mean the end of your beautiful garden! Don't let spring have all the fun this year. Fill your beds up with these hardy fall-blooming flowers and give your garden a second wind.  You won't regret it.
More Posts About Fall Gardening