Creating a bee-friendly garden means more than just planting flowers. You certainly want to attract them with gorgeous blooms, but while they are in your garden you will want to give them a place to collect water: a pond, fountain, or a bee bath. A bee bath is a simple bee water feeder that is easy to make and care for in your home garden, and it's a nice touch to set out for your pollinating guests. After all, without those busy workers in the garden, you wouldn't have as many beautiful blooms or fresh vegetables and fruit to harvest.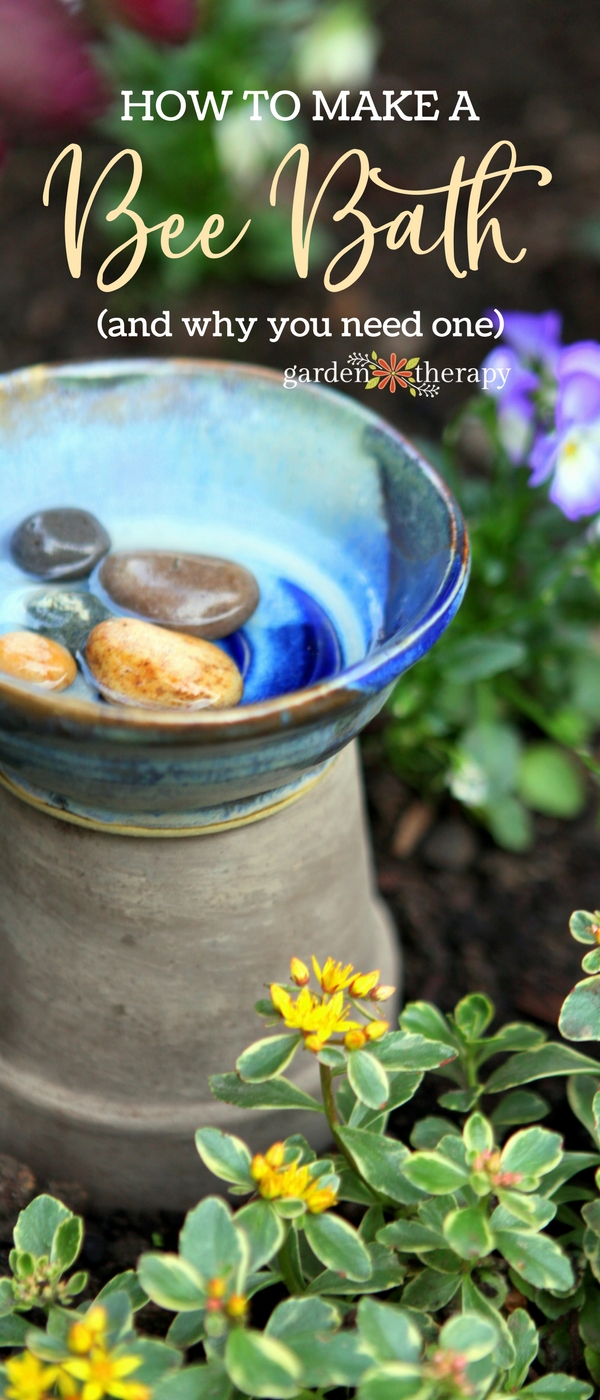 Attracting bees to the garden is an important way to keep your garden healthy and productive. You don't need to have a mason bee house for native bees, or keep honeybees in boxes to invite these fuzzy, striped insects into your yard. Planting bee-friendly plants and creating an attractive habitat for them should be enough to welcome them into your yard.
Why Do Bees Need Water?
Beekeepers know the importance of having water available for bees. They collect water for a variety of reasons:
to dilute honey – bees use water to manage the consistency of honey and thin out honey that has crystallized,
to help with digestion – just like us, bees need water to aid in their digestion,
to keep the hive cool – these smart little creatures will add water to the hive and fan it with their wings, air-conditioning the space by cooling it down,
and to feed the babies – the nurse bees that feed the larvae need plenty of water to create the right baby food (royal jelly).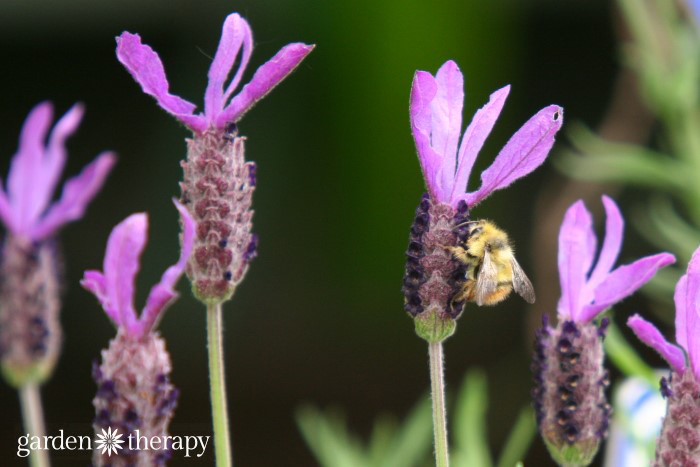 In the home garden, a shallow dish or bowl with some rocks in it that sits above clean water is just enough to give bees a drink. The idea is to create a source of fresh water that has places for the bees to perch as they drink and collect water.
Materials
Shallow dish
Plant pot
River stones
Fresh water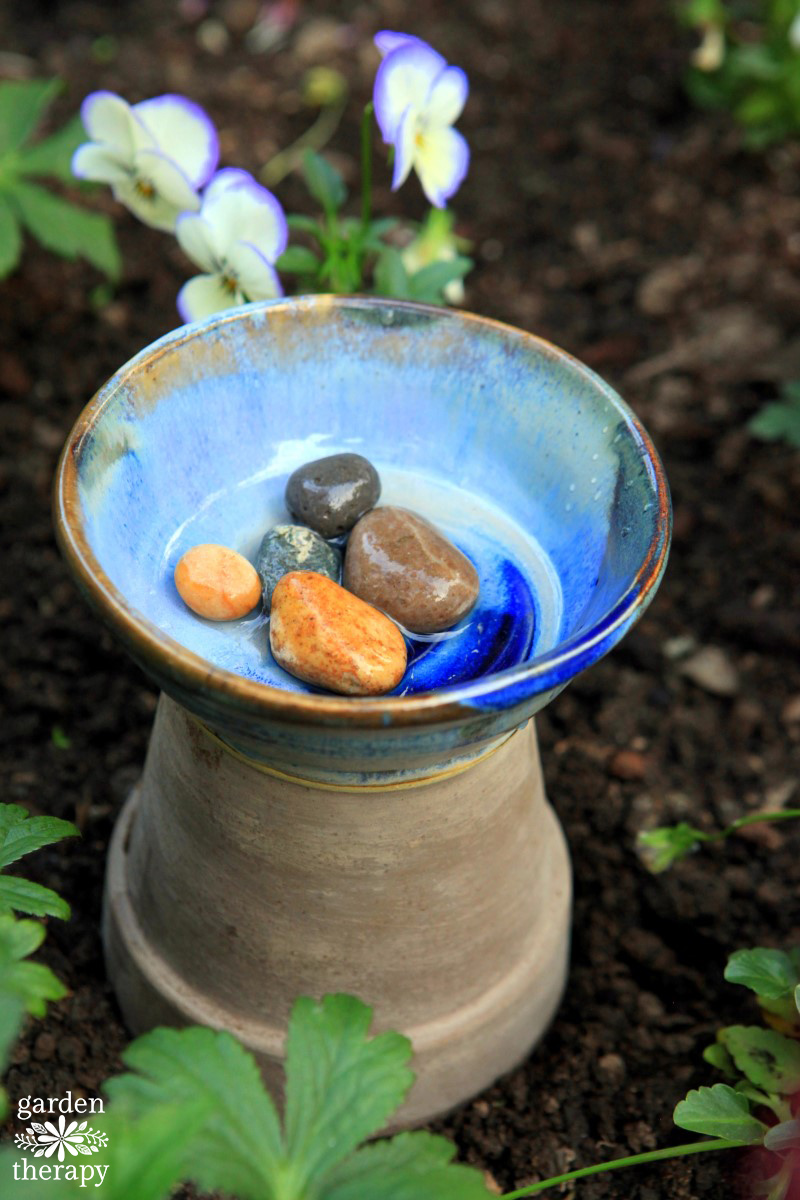 Make it!
Choose a spot in the garden where it is protected and shady. Set a plant pot upside down to use as a base. Set a shallow dish on top of the pot. Choose a dish that is water safe like glass or ceramic, as plastics and metals may leach into the water. Add a few river stones into the dish. Add just enough water that the tops of the stones are not submerged. Change water daily and clean the bee bath weekly.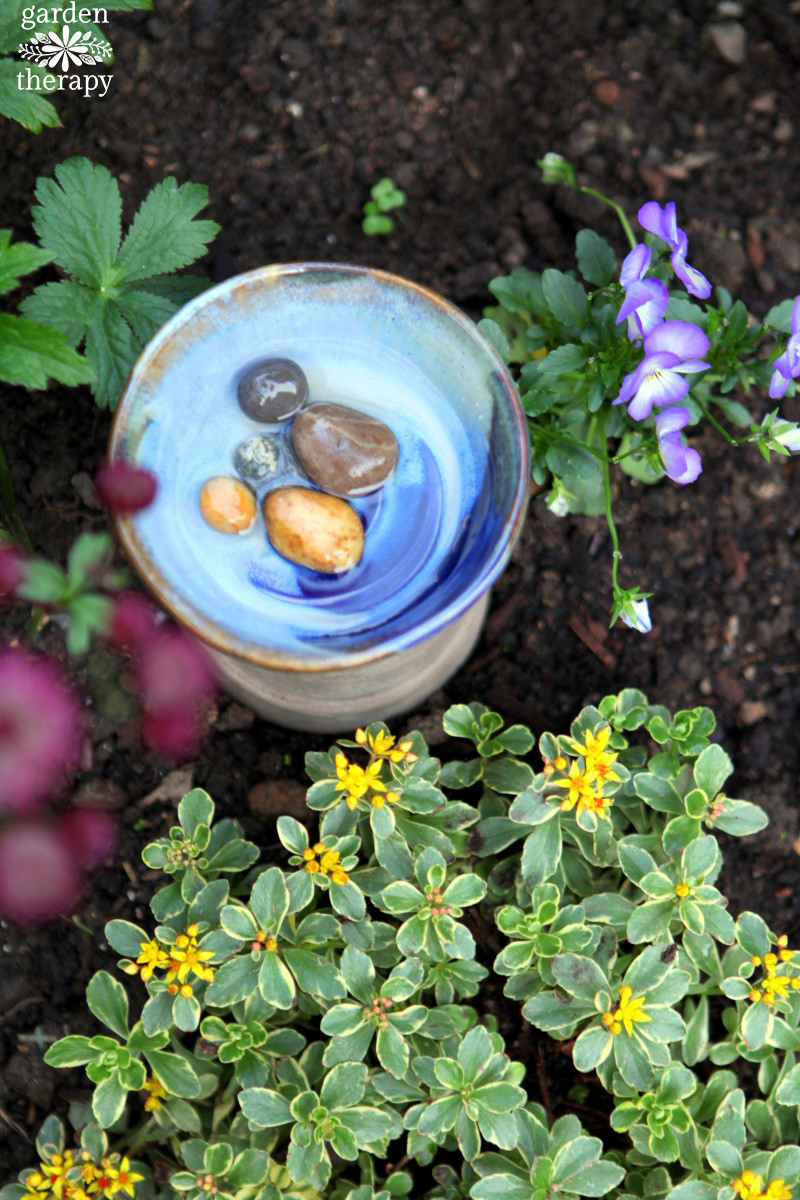 Here are some more articles you might like: