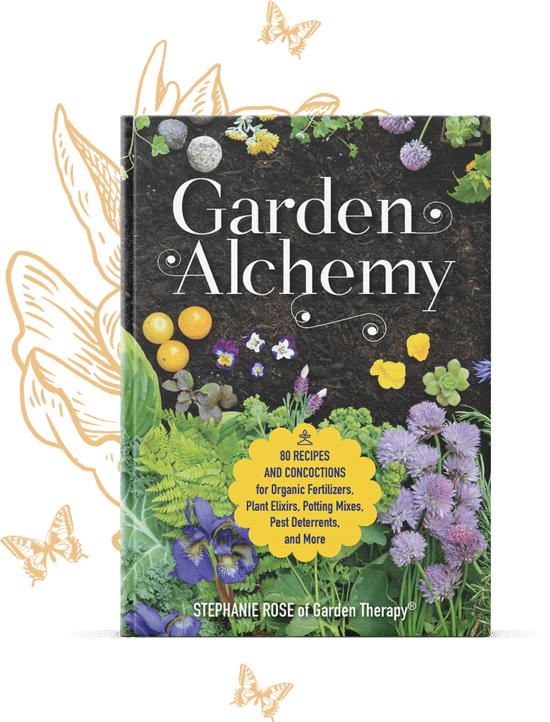 Garden Alchemy:
80 Recipes and concoctions for organic fertilizers, plant elixirs, potting mixes, pest deterrents, and more
Garden Alchemy is a hands-on guide for do-it-yourself gardeners who want to turn their garden into gold using natural recipes and herbal concoctions (while saving both time and money!).
This gardening recipe and project book is packed with over 80 ideas to naturally beautify your garden, using organic methods that regenerate your soil and revitalize your plants. By following the processes that are closest to nature, it brings the gardener in sync with the garden, allowing plants to thrive with less effort and less cost.
Book available to buy at:
Take a look inside the book
Join one of my Free email courses!
Natural skincare
made easy!
This FREE 5-day mini course will teach you the small changes you can make to your skincare practices that will make a HUGE difference in how you feel.
I want the free course!
Kickstart
your garden!
This FREE 5-day mini course will help you set up a thriving garden for wellness and joy, quickly and easily.
I want the free course!