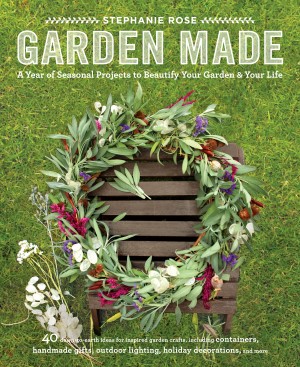 Garden Made:
A Year of Seasonal Projects to Beautify Your Garden & Your LIfe
GOLD MEDAL WINNER OF THE 2016 IPPY (INDEPENDENT PUBLISHERS BOOK AWARDS) IN THE HOME AND GARDEN CATEGORY!
Garden Made has 40 down-to-earth ideas for inspired garden crafts including containers, handmade gifts, outdoor lighting, holiday decorations, and more.
Blending the pleasures of gardening with the joys of crafting, Garden Made showcases over forty projects to adorn your garden, beautify your home, or give as gifts. Following the natural cycle of the garden in all its seasons—yes, even winter!—these garden-inspired projects, made by hand and finished with finesse are the perfect way to express your love of the garden in fresh ways. With full step-by-step instructions, as well as gardening tips and advice, Garden Made will inspire seasoned and novice gardeners, and everyone in between.

Book available to buy at:
Let's have a quick peek, shall we?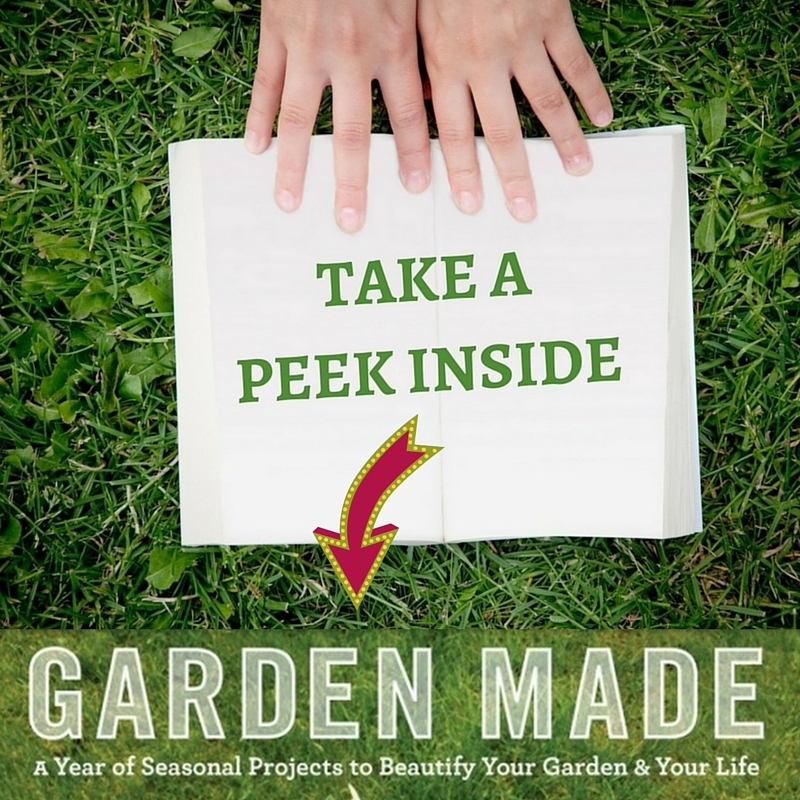 Join one of my Free email courses!
Natural skincare
made easy!
This FREE 5-day mini course will teach you the small changes you can make to your skincare practices that will make a HUGE difference in how you feel.
I want the free course!
Kickstart
your garden!
This FREE 5-day mini course will help you set up a thriving garden for wellness and joy, quickly and easily.
I want the free course!