These gardening apps are like having a mini master gardener in your phone. From helping you plan your vegetable garden to identifying that volunteer plant in your garden, these are some of the best plant apps to download to your phone.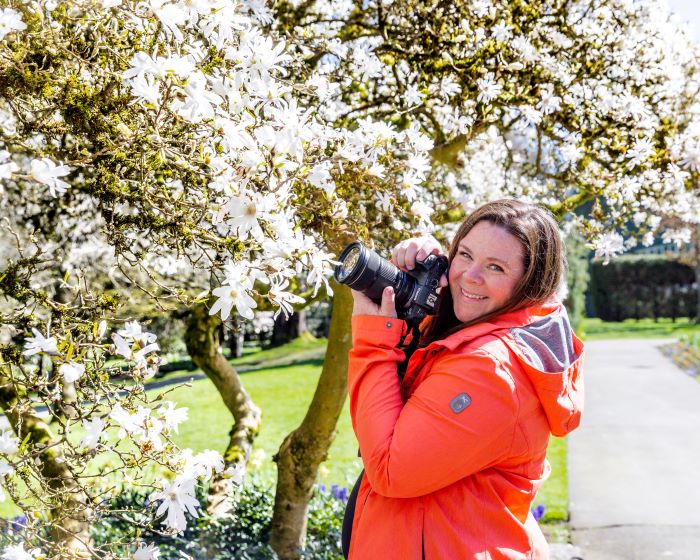 If your phone is anything like mine, the gallery is FULL of plant pictures. From the flowers in your planters to the wacky plant you spotted in your neighbourhood, the phone gallery is looking pretty green. And I love it!
With the right gardening apps downloaded, you can put those photos to good use. You can identify, document, map things out, run diagnostics, and learn some valuable plant care tips.
Now, I was a little skeptical of these apps, so I put them to the test. The ones that made the list, I think, are truly helpful for you and your garden.
Many of these apps have free and premium versions, so if you want to splurge for all the features, you can. But most of the free versions are great on their own!
Here are the best plant apps I'll be talking about today…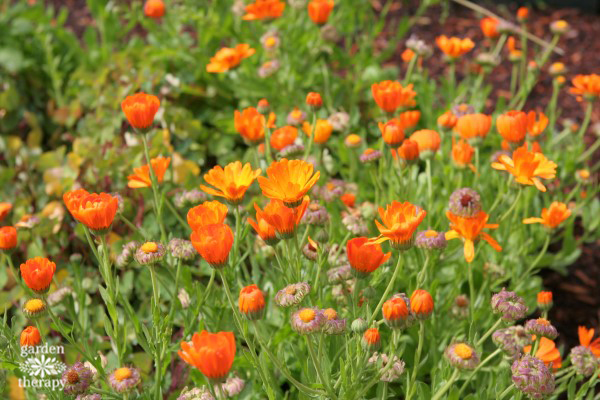 Gardening Apps for Plant Identification
I see so many ads for IDing plants. The algorithm knows I'm a crazy plant lady, that's for sure. I'm always skeptical of them and how well they work. And let me tell you, some work better than others. To find the best plant app, I used apps to ID plants that I already knew what they were.
For my little experiment, I chose three plants as I thought they might be a little more skill testing:
Calendula. This picture is slightly blurry, and there are many generic yellow, daisy-like flowers that calendula could get mixed up for.
Dahlia. While an easy flower to identify, there are many kinds of dahlias. I wanted to see how specific the app would get.
Feverfew. This flower is often mistaken for chamomile, and I wanted to see if the app could tell the difference.
After trying out some apps, these are the ones that I thought did the best.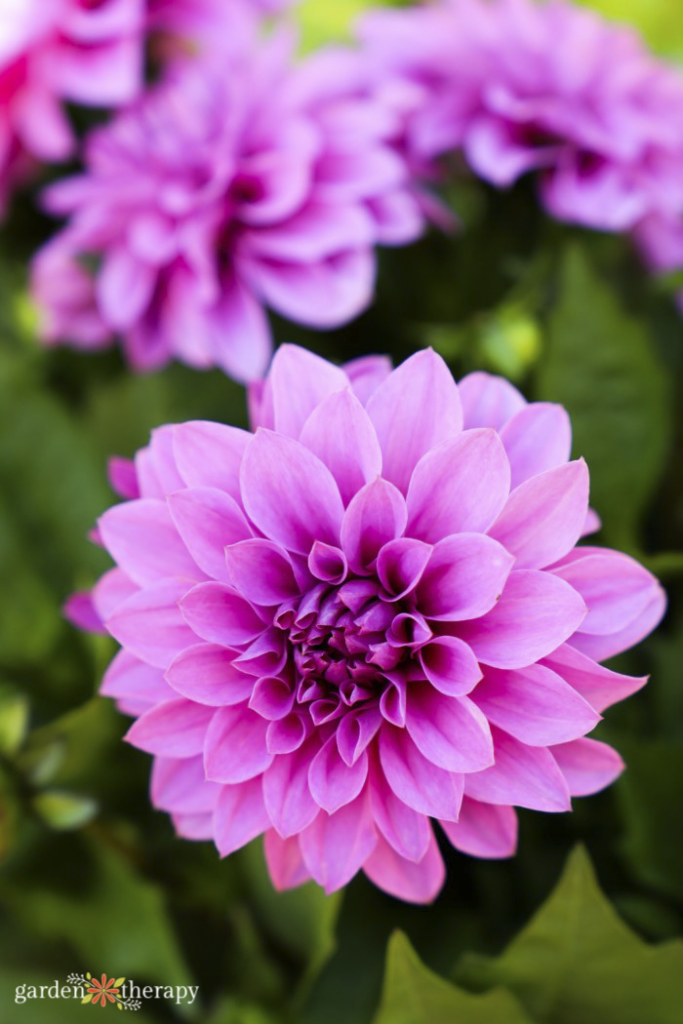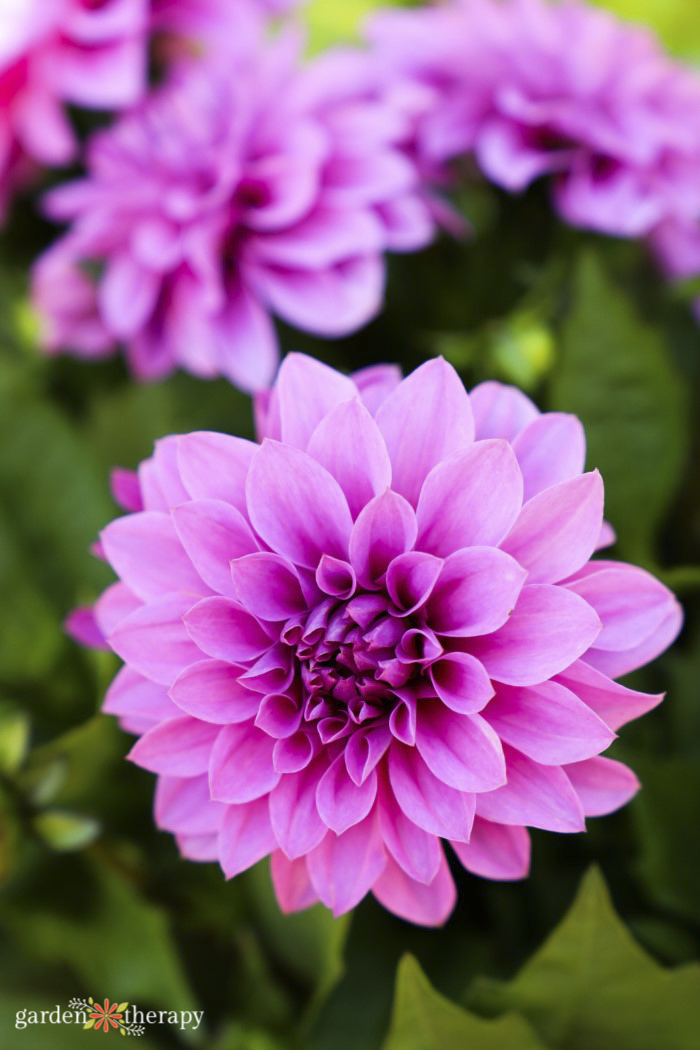 Picture This
One of the most popular plant identification apps out there, Picture This helps to identify flowers, leaves, trees, herbs, and more. It also allows you to diagnose plant problems and determine the amount of light in an area using your phone.
For the experiment, Picture This did the best of the three plant identification apps. It scored a perfect 3/3! I also found it the most user-friendly and robust of the bunch, so it comes as my highly recommended plant ID app.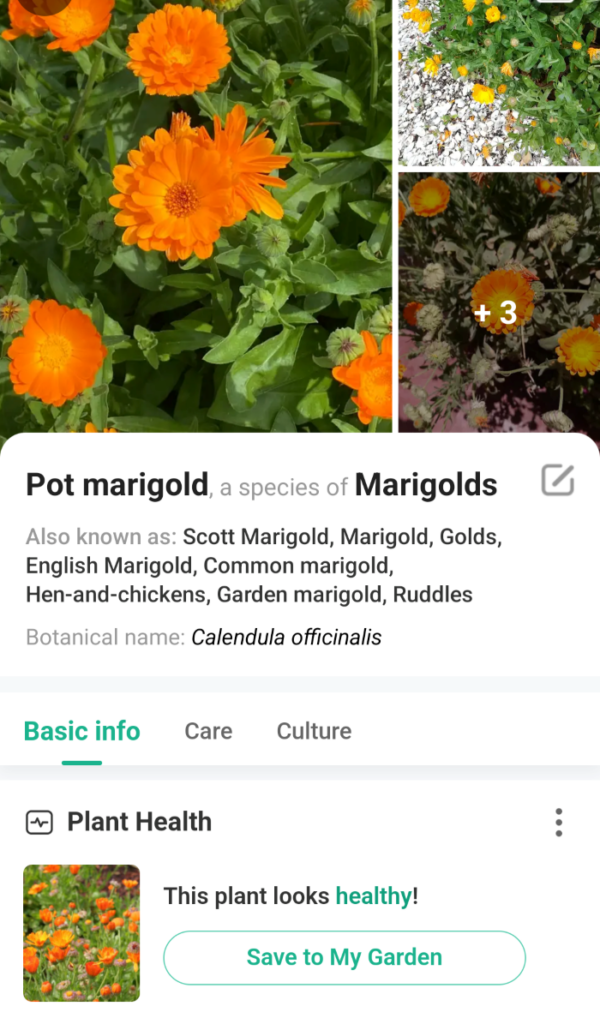 PlantNet
PlantNet (Pl@ntNet) is an identification app focusing on flora within specific geographical regions. You can also search worldwide but may get a wider range of results. It describes itself as a citizen science project and is as simple as sharing your observations to help yourself and others.
For the experiment, PlantNet got a 2/3 score. It quickly identified the feverfew and the type of dahlia (Dahlia pinnata), but it wouldn't even accept the calendula photo. So, it can be a little picky about the quality of the photos you're trying to use.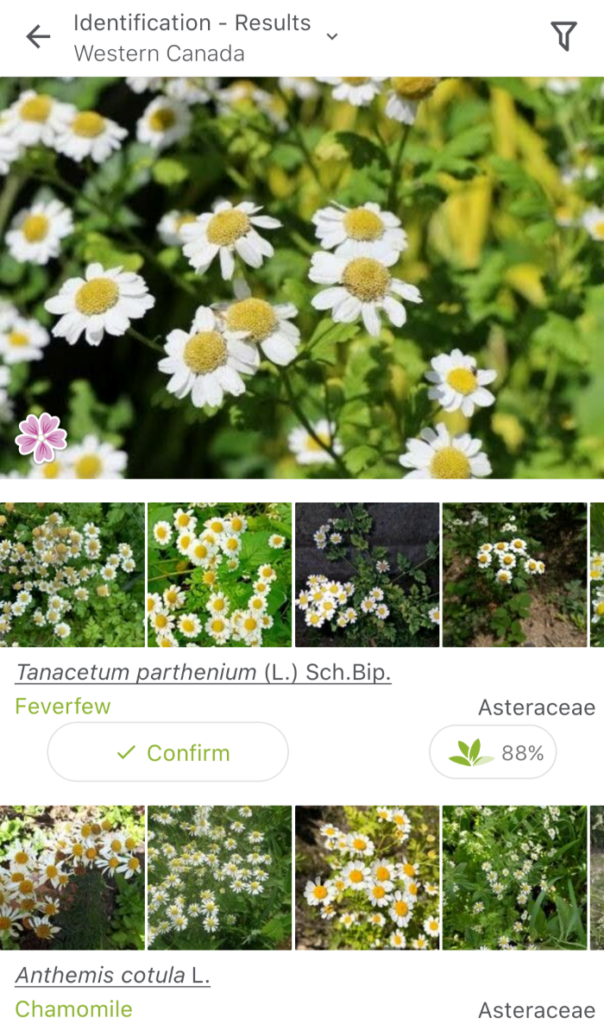 Leafsnap
Leafsnap is a basic plant-identifying app that can also have a paid advanced identity function. With the advanced version, you can identify a plant just from its leaf. A diagnostics feature can also help you determine what's wrong with your plant.
For the experiment, this one did fairly good but not perfect. It could easily identify the feverfew and the dahlia (down to the specific type). But for calendula, it suggested Asian globeflower first and then calendula as a second option. It also has an ad pop-up while you wait for the results in the free version.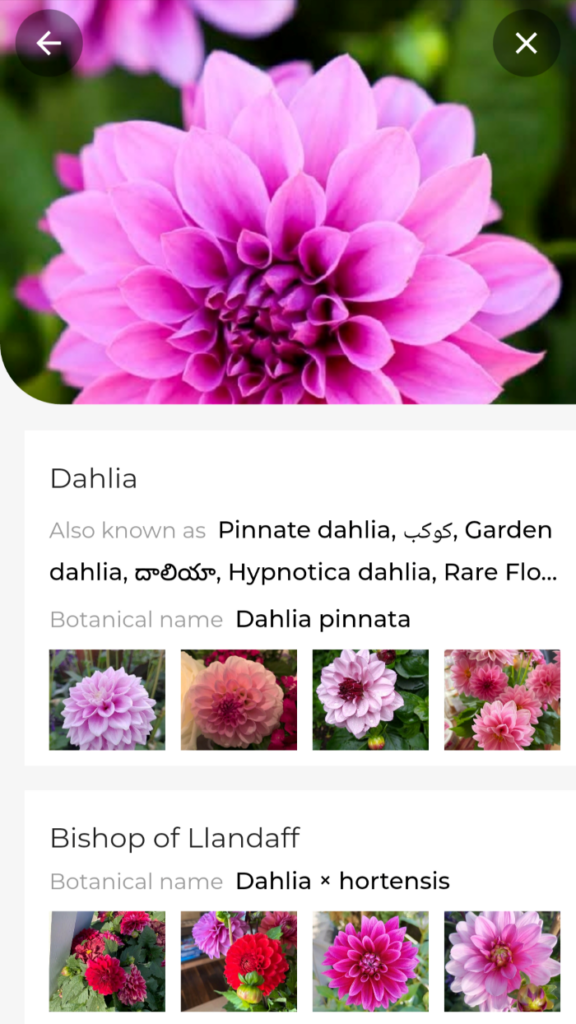 Bonus! Google Lens
You don't even need an app to find the plant you're looking for. Now, you can upload your photo to Google, and it will help you find similar images. It's very helpful for trying to identify your plants. If you have an Android, you can also use Google Lens directly on your phone. Look for the rounded square icon in your photo library, and it will search your photo!
Gardening Apps for Planning
Winter isn't resting time…it's planning time in the garden! These are some of the best gardening apps for mapping out a future garden and keeping track of what you're growing.
Planter
If you're having difficulty visualizing your garden, you can use Planter to map out where you'll grow each plant. It has companion planting suggestions, so you get natural pest control without even trying. It also considers your location and tells you when to start your plants indoors, transplant them outside, and when to expect your first and last frost dates.
iScape
Is a large landscape overhaul in your future? iScape is a landscape design app used by landscape professionals and those looking to DIY the work at their own house. One of the app's coolest features is that you can use pictures of your home and current space and add design elements and plants overtop to visualize how it will look. You can also easily come up with a materials list based on what you've inputted.
Gardenize
Garden journals are a very valuable tool to use for beginner and seasoned gardeners alike. You can use the Gardenize App as a virtual journal to store images of your plants to reference how well they're growing and what to expect in the future. Think of it as a diary with place and time stamps. You can note any changes like weather, fertilizer applications, or other efforts you might be taking.
Gardroid
Gardroid is designed specifically for vegetable growers and small-scale farms. You can use it to find advice on growing and harvesting your vegetables. It lets you plan what you're growing and gives you specific planting advice. Then, the app gives you an estimated harvest date and lets you make notes and set reminders. It's a useful tool for beginner vegetable gardeners or those with a lot on their plate.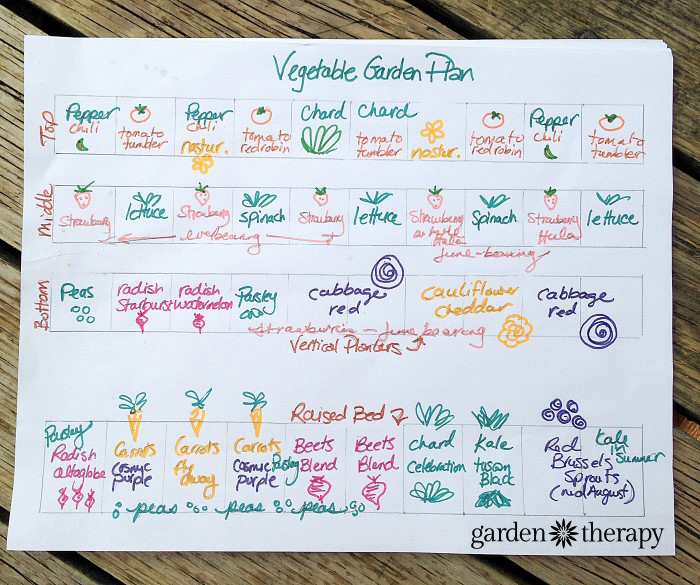 Gardening Apps for Plant Care
If you struggle with keeping a plant alive, perhaps you need an app to help guide you along the way. These gardening apps are designed to help you keep your plants alive!
Planta
Planta is one of the most successful gardening apps out there that many people love. You can use it for all kinds of things, including plant identification, as a light meter, diagnostic for sick and dying plants, and as a way to set reminders for watering, repotting, fertilizing, and more. It's a good all-around app to ensure the health of your plant.
From Seed to Spoon
Started by gardening enthusiast and couple Dale and Carrie Spoonemore, the From Seed to Spoon app is designed to help simplify gardening for beginners. It allows you to grow food as easily as possible with personalized planting dates, companion planting suggestions, recipes, harvest dates, and more helpful tips you can use to grow food.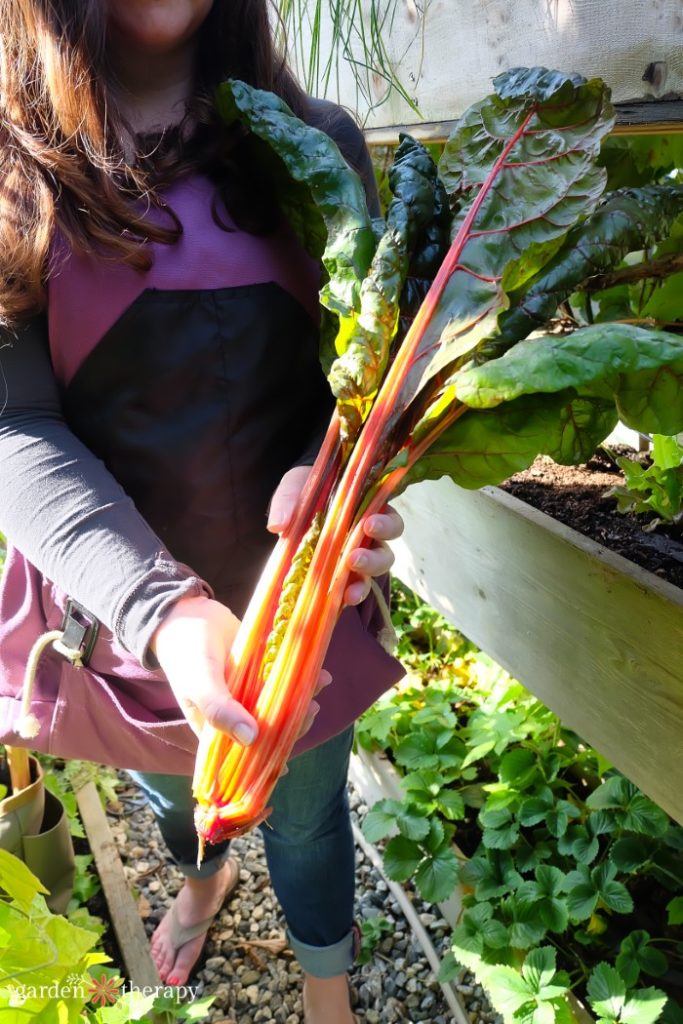 Garden Manager
If timing isn't your forte, Garden Manager can help with just that. This garden alarm app lets you know when to start transplants, thin, harvest, and more based on where you live. It will also help you with your garden layout and make suggestions based on current weather and growing conditions.
Moon and Garden
Did you catch my article on moon gardening? The Moon and Garden app is designed for those who want to garden using the moon as an influence. It gives you suggestions for gardening and timing based on biodynamic agriculture, an alternative gardening method that tells you when to plant, harvest, and put the spade down based on the moon phase.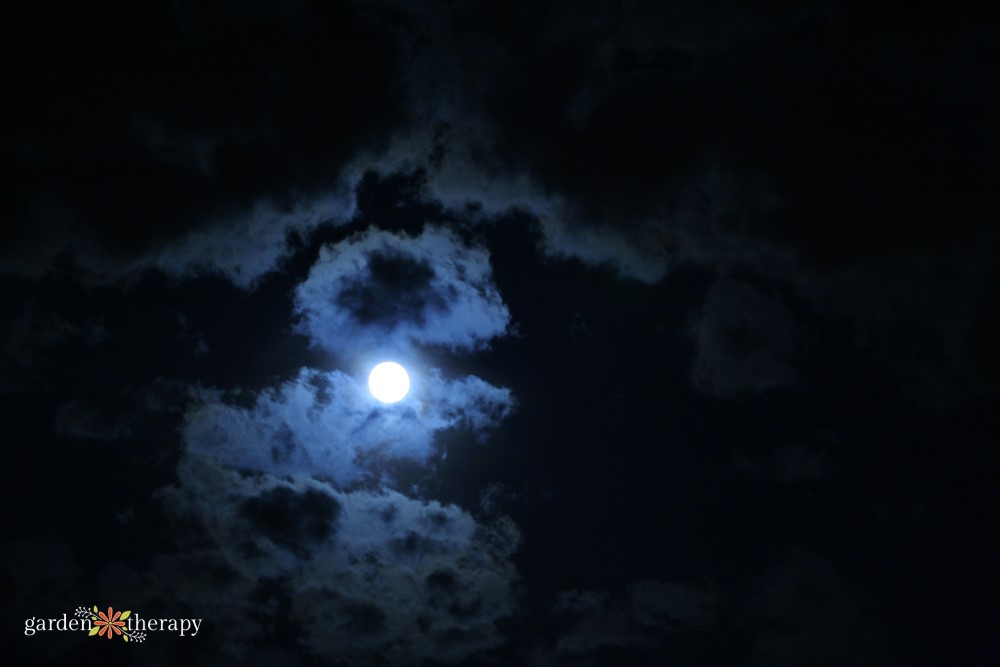 The Best Gardening App for Supporting Wildlife
Are you ever curious about what kind of wildlife is in your yard? With the iNaturalist app, you can record your wildlife observations and share them with fellow gardeners and naturalists to help you identify.
It's an app that can also help contribute to biodiversity studies. The app shares the data with organizations to help scientists use the data to understand wildlife numbers and their locations.
In our types of bees post, expert Lori Weidenhammer recommended using the iNaturalist app to help local researchers and scientists know what kind of bees are hanging out where.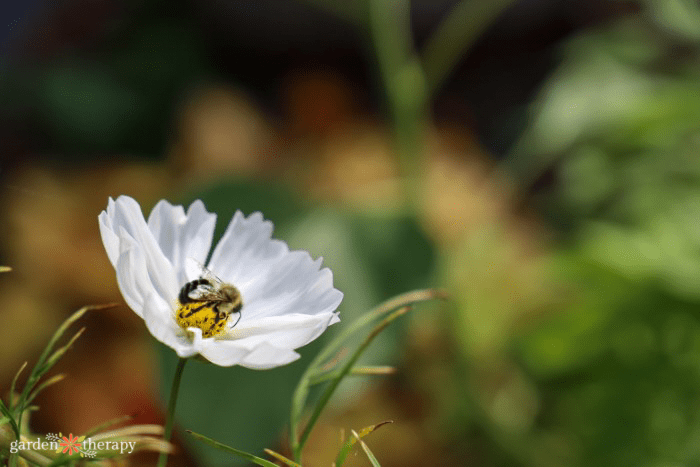 And that wraps up my best plant app suggestions for gardeners! Do you use a gardening app not on this list? Share it in the comments below.
More Must-Know Gardening Tips