An abundance of flowers in the garden means a bounty of vases full of blooms in the house. Here are some tips to make your cut flowers last a whole lot longer with just a few simple steps.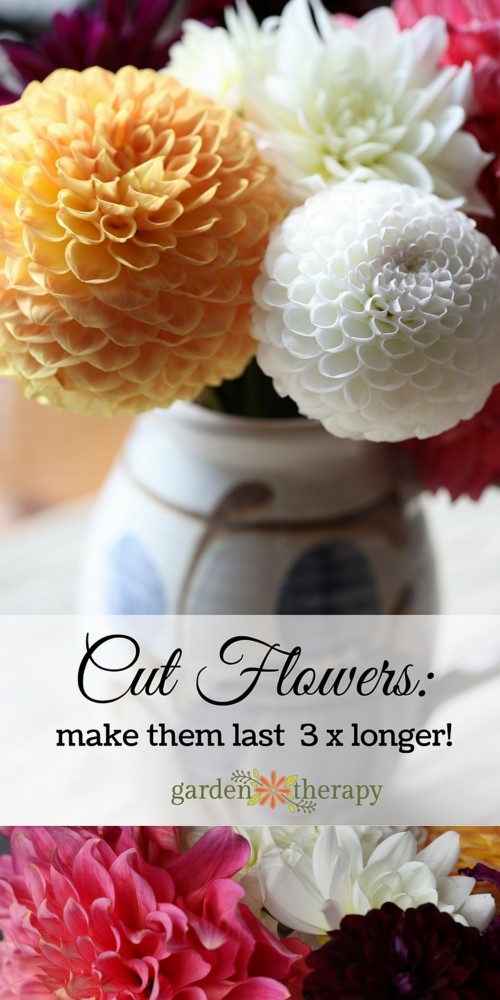 Most flowers are best harvested in the morning when temperatures are still cool.
Choose flowers that are close to their full splendor. By this I mean they are just coming into full bloom. Too early and you run the risk they won't open, too late and you may miss the show altogether.
Use a sharp knife (don't pick!) and cut just above a leaf node. Cut the stem at an angle so that there is the most possible inner-stem surface touching the water.
Remove all of the foliage that will be underwater as the leaves will rot in the water and speed up decomposition.
Bring a bucket of water with you to harvest and add the flowers right away as you cut.
Bring the flowers inside and let them rest for a few hours before starting your arrangements.
For woody stemmed flowers like Hydrangeas, dip the cut end of the stem in boiling water quickly before adding the bloom to cold water. For woody stemmed flowers like Lilacs, smash the ends with a hammer before adding to arrangements.
If you would like to make an easy floral preservative at home, simply add a little white sugar and vinegar to the water. This helps to feed the flowers and ward off bacteria.
Change water daily and re-cut the stems every few days.
Display arrangements in cooler locations out of direct sunlight.
With these tips you should have a house full of flowers for a long, long time!
Want to know what the best flowers to grow in your cutting garden are? See some ideas here.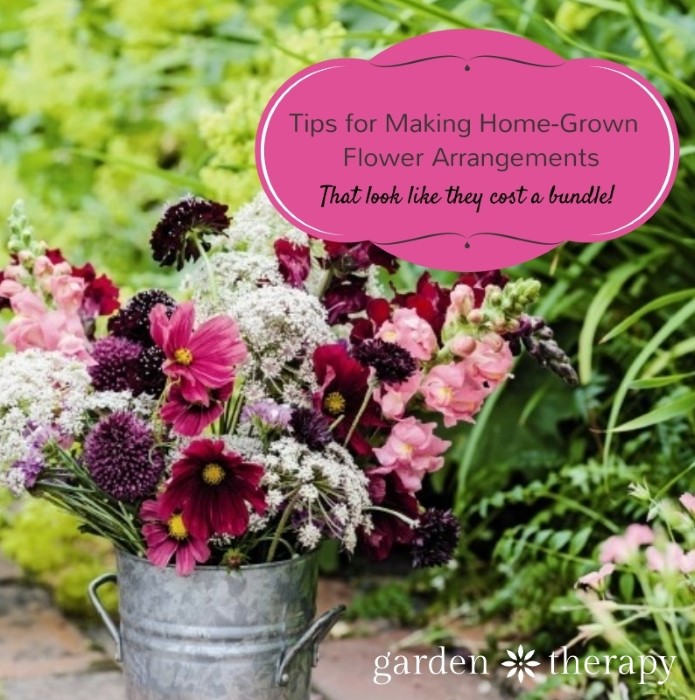 You can also make beautiful floral arrangements straight from the herb garden!