Have you ever wanted to grow your own cut flower garden? Imagine a garden packed full of deliciously colorful blooms whose only purpose is to adorn bouquets and will provide material for gorgeous and fragrant displays for years to come. Horticulturist and writer Louise Curley shares all you need to know about creating an economical and environmentally-friendly cut flower patch in her book The Cut Flower Patch: Grow Your Own Cut Flowers All Year Round. In her book you will find all you could ever want to know about sowing, planting, caring for, and cutting flowers from you garden. Today she joins us to share how to arrange your freshly snipped treasures.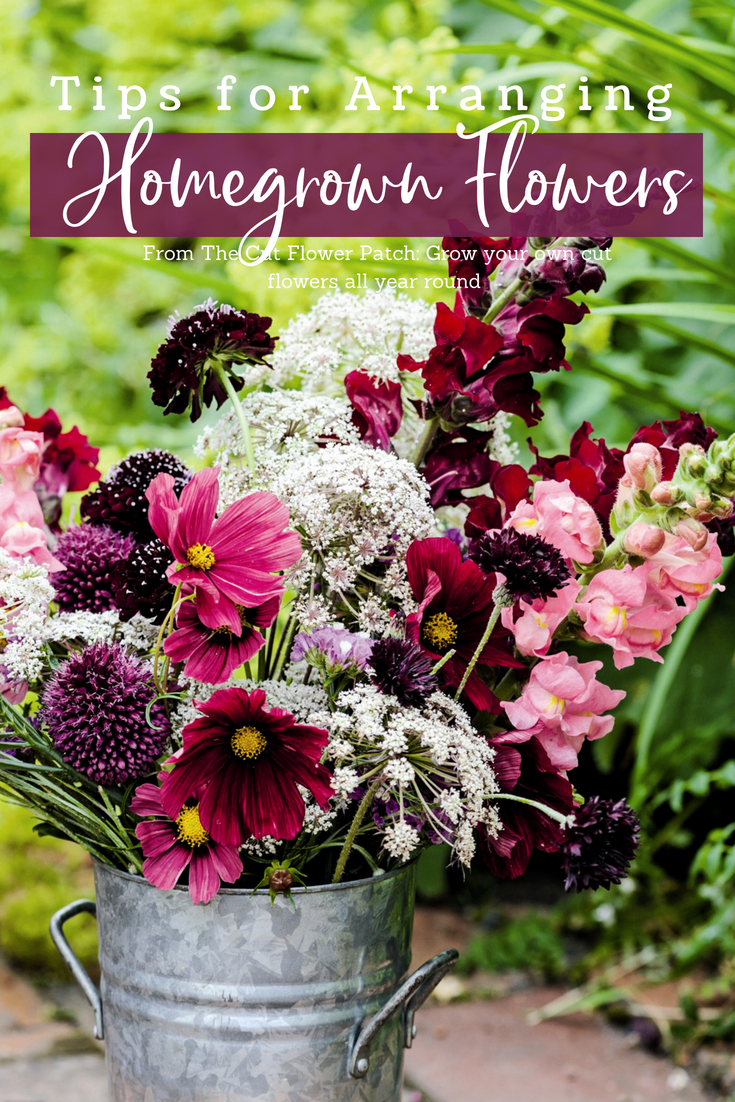 Arranging Home-Grown Flowers
There can't be many better ways to spend a summer's evening than arranging your own, home-grown flowers, but the words 'flower arranging' can strike fear into many of us. There's the belief that there are so many rules and techniques to follow. If you want elaborate floral decorations, this is certainly the case, but for most of us keeping it simple is the key. So here are my top tips for filling your home and vases with stunning flowers and foliage.
Think about where your flowers will be displayed. If it is up against a wall, only the front and sides will be seen, so arrange with this in mind. If the vase is to sit in the middle of a table it will be seen from all sides, so spread your flowers throughout the arrangement and have the tallest flowers in the middle of the vase, with the height of other blooms gradually decreasing towards the outside.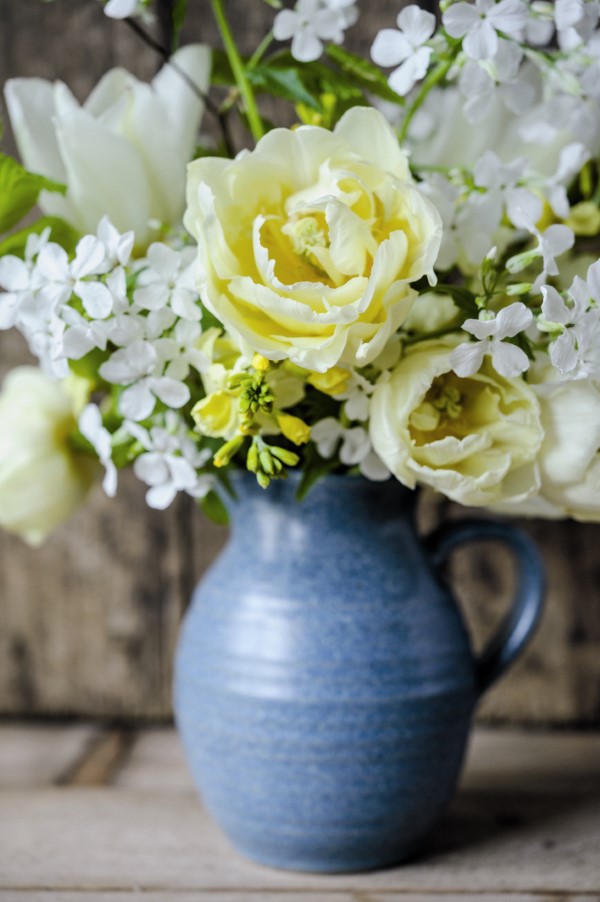 Consider the size of your arrangement and where you plan to put it. A large dramatic display may seem like a good idea for a dining table but I know from experience that your guests will just spend the night playing peek-a-boo.
Keep the height of your cutting material in proportion to the vase you have chosen. The arrangement should be as tall as the vase again.
If you are using foliage and fillers, place these in your vase first to create some structure and then fill in with your flowers.
Trim your cutting material to different heights. There should be shorter stems towards the edge of the vase with stems gradually getting taller towards the middle.
Using odd numbers of stems, say three or five stems, of a particular flower works well as odd numbers are much more pleasing to the eye.
Group a few stems of the same flower together, rather than dotting them about your arrangement. This helps to recreate the feeling of them growing in your garden.
We're all so busy today with jobs and family life that even the above may same like a lot of work so it's worth remembering that some of the most straightforward arrangements can be the most beautiful. A single stem of cherry blossom or a bunch of primroses looks stunning and requires hardly any effort on your part. So be inspired by your garden and grow and arrange your own cut flowers.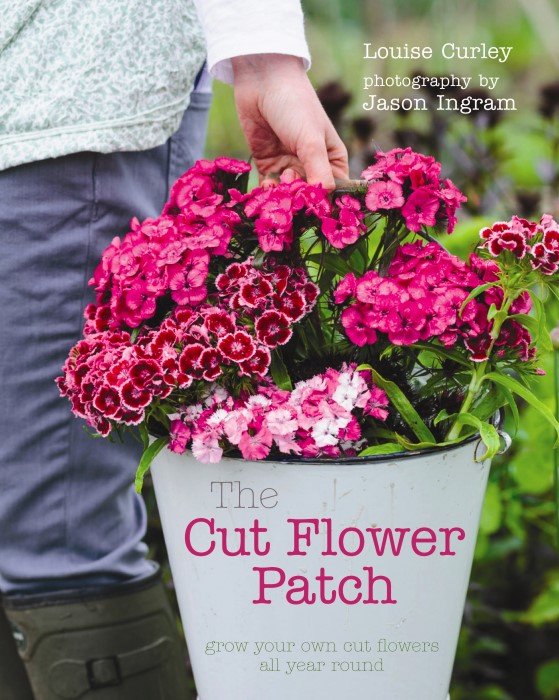 Be sure to get a copy of Louise's book The Cut Flower Patch: Grow Your Own Cut Flowers All Year Round for complete information on planning your cutting garden, choosing plants, weeding, staking, and a whole lot more!
Reprinted with permission from The Cut Flower Patch by Louise Curley © 2014. Published by Frances Lincoln. Photography © Jason Ingram.
More Posts You Might Like: