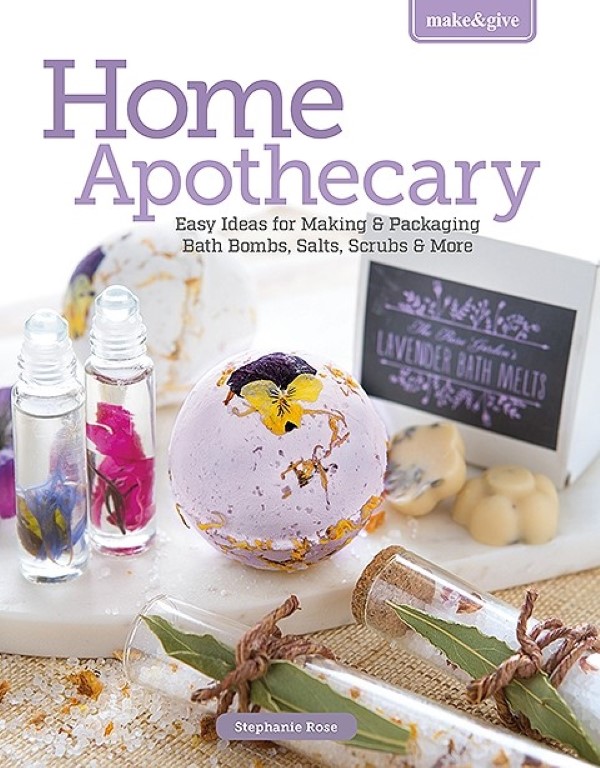 Make and Give Home Apothecary
EASY IDEAS FOR MAKING & PACKAGING BATH BOMBS, SALTS, SCRUBS & MORE
Make & Give Home Apothecary – Easy Ideas for Making & Packaging Bath Bombs, Salts, Scrubs & More is filled with gorgeous photography and step-by-step tutorials that show you how easy it is to make your own plant-based beauty products. Each recipe is made using herbal and botanical ingredients to demonstrate 12 basic recipes that can be personalized and customized to make hundreds of bath and beauty products at home. Learn how to make your own lotion bars, scrubs, bath bombs, lip balms, perfume, and more.
As an added bonus, each recipe also comes with instructions on how to package it up beautifully to give away as a gift. Make the projects in small batches for personal use or make large batches for wedding favors, holiday gifts, or craft shows. The fun of creating these projects is made even better by the smile on the face of the lucky person who gets to use them!
$12.99
Join one of my Free email courses!
Natural skincare
made easy!
This FREE 5-day mini course will teach you the small changes you can make to your skincare practices that will make a HUGE difference in how you feel.
I want the free course!
Kickstart
your garden!
This FREE 5-day mini course will help you set up a thriving garden for wellness and joy, quickly and easily.
I want the free course!