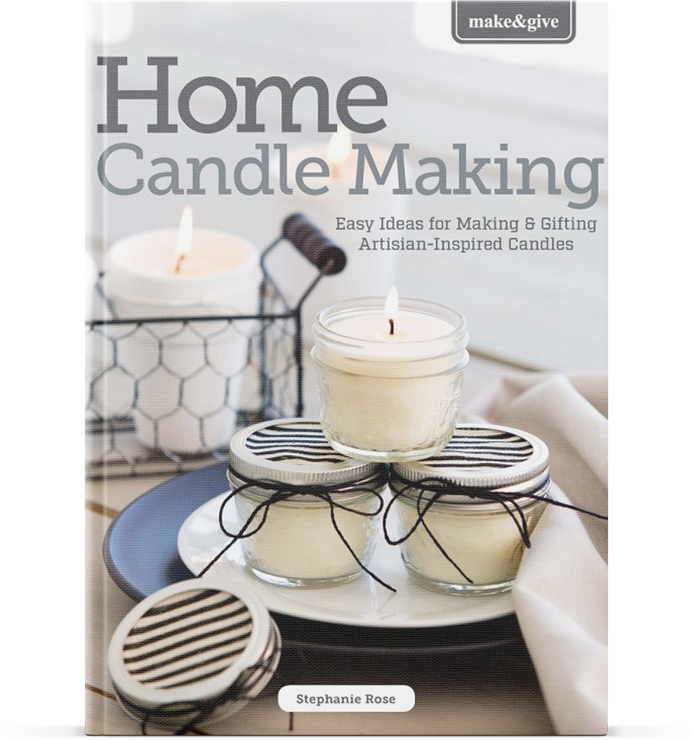 Make and Give Home Candle Making
Easy ideas for making & Gifting artisan-inspired candles
This book features 12 different artisan-inspired candle projects that can be easily replicated at home and are suitable for many different occasions. Once you are finished crafting each stunning candle, designer Stephanie Rose provides sweet gift-giving suggestions.
Wouldn't you rather make something that can be given as a gift than shop for something much less personal? Of course, you can always make one for yourself as well! So relax, and enjoy your new candle-making hobby.
Whether for shower or wedding favors, to celebrate a birthday, or just as a special token of friendship, a handmade candle is a heartfelt gift. You'll be pleasantly surprised at how easy it is to make absolutely gorgeous handcrafted candles that look like they came from a boutique.
Join one of my Free email courses!
Natural skincare
made easy!
This FREE 5-day mini course will teach you the small changes you can make to your skincare practices that will make a HUGE difference in how you feel.
I want the free course!
Kickstart
your garden!
This FREE 5-day mini course will help you set up a thriving garden for wellness and joy, quickly and easily.
I want the free course!