If you have never seen pumpkinhead scarecrows before, then you are in for a treat! I fell in love with these charming fellas at the New York Botanical Garden and I can't wait to introduce you to them. I hope they bring you some joy as they did for me. These guys look fun and modern, but scarecrows are nothing new; they have been used in agriculture dating back thousands of years to spook animals from farmer's fields. Some records date them back to ancient Egypt!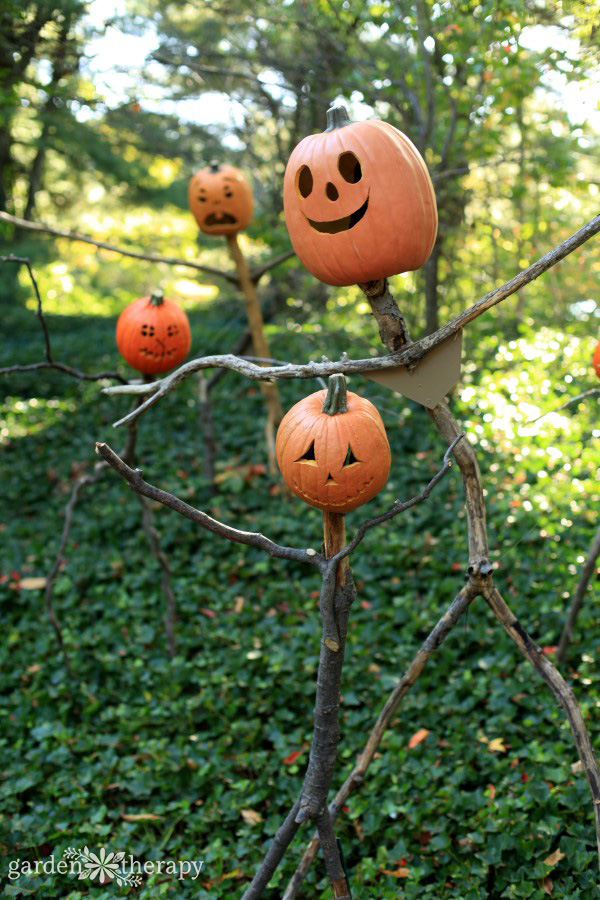 The scarecrows at the Everett Children's Adventure Garden at the New York Botanical Garden are much less spooky. When you arrive, the pumpkinhead scarecrows welcome you through an archway of decorative pumpkins and colorful ribbons.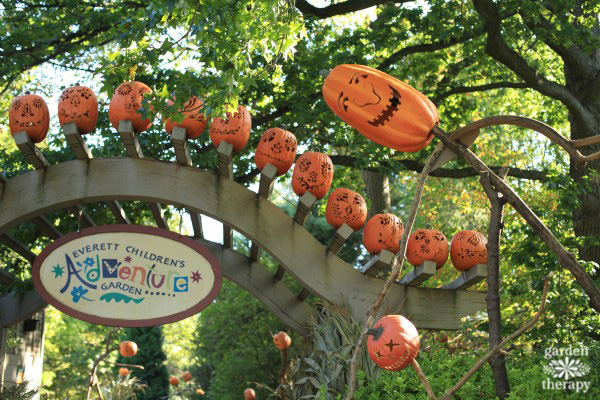 A fitting entrance to a wild and whimsical place for kids to explore the garden and learn about nature.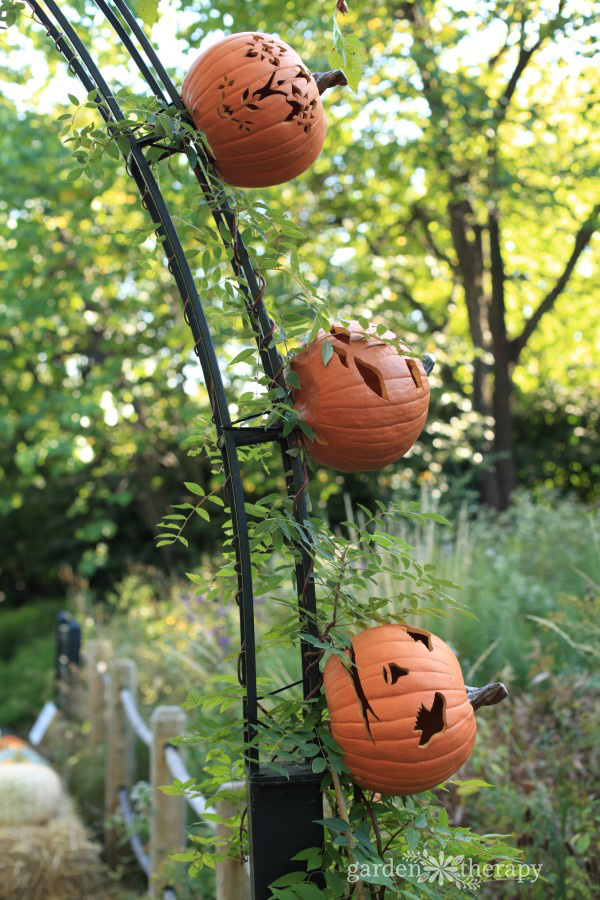 There were many faces to see as you walked along the path.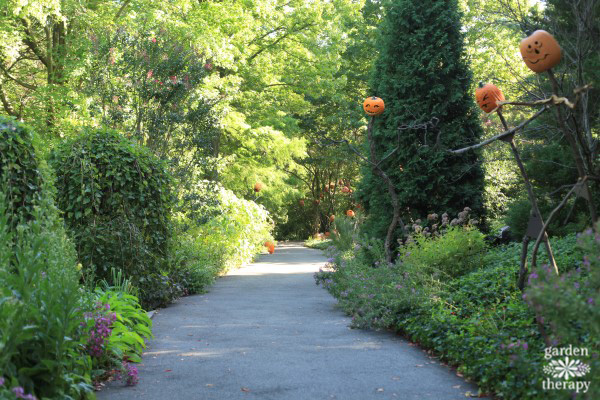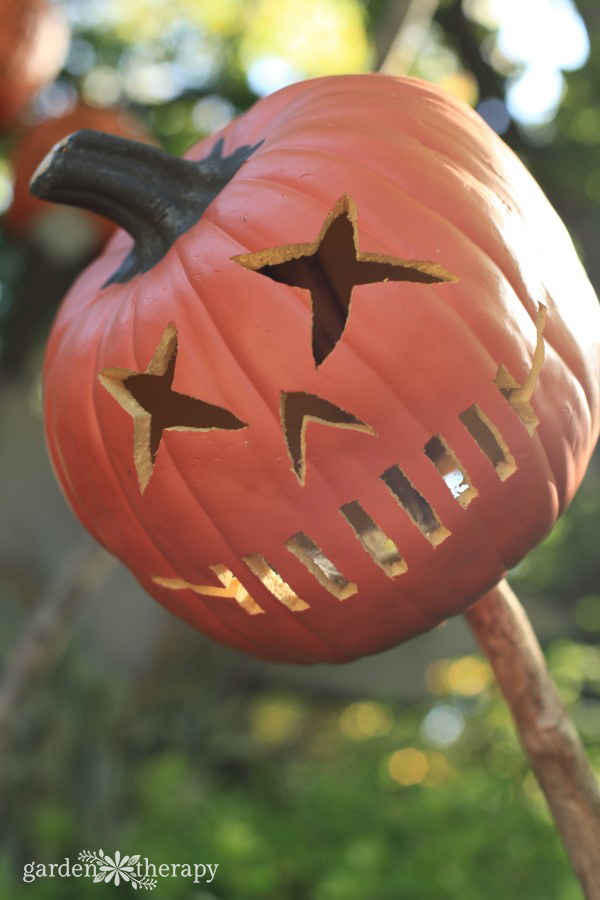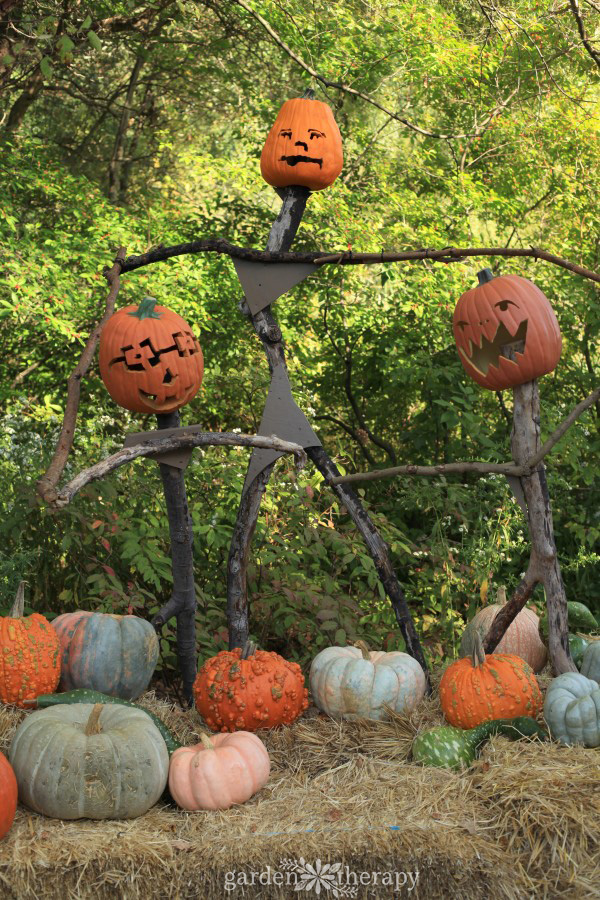 All of the scarecrows are made from fallen branches from around the garden. Last year there were 50 pumpkinhead scarecrows but this year they have a whopping 100! I'm not sure how many I even saw because they seemed to be hidden everywhere.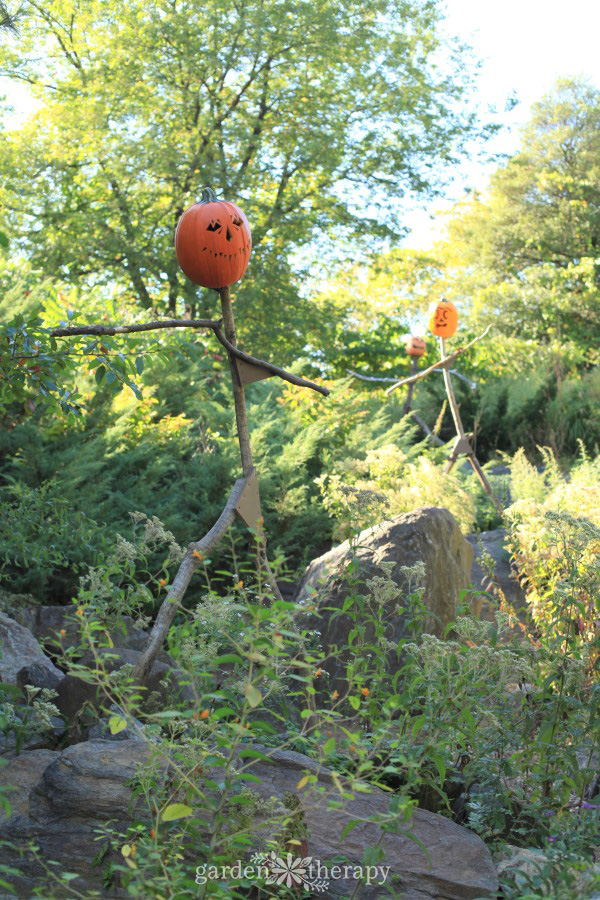 Here is a cute video showing the arborists getting the garden ready for the season.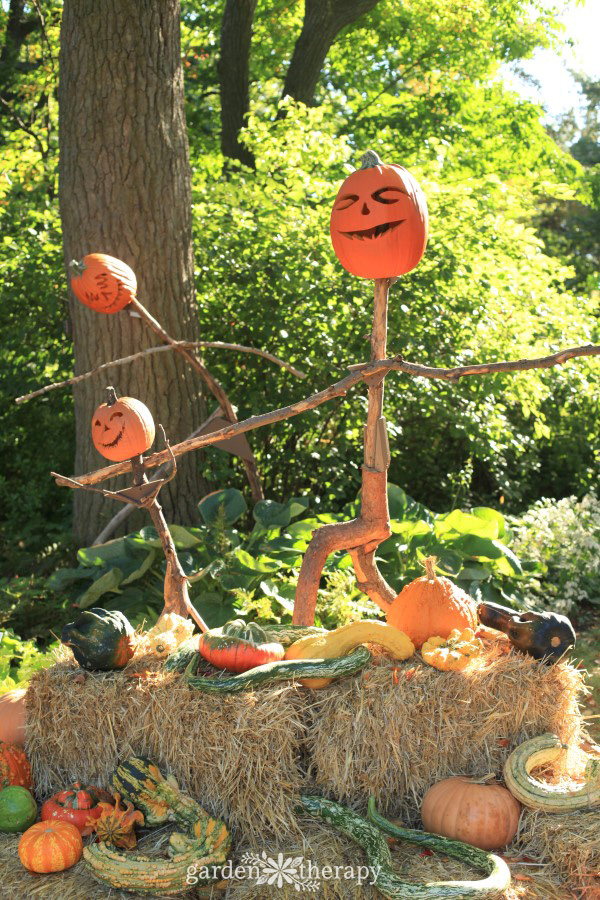 The pumpkinheads cheered you on as you toured the grounds.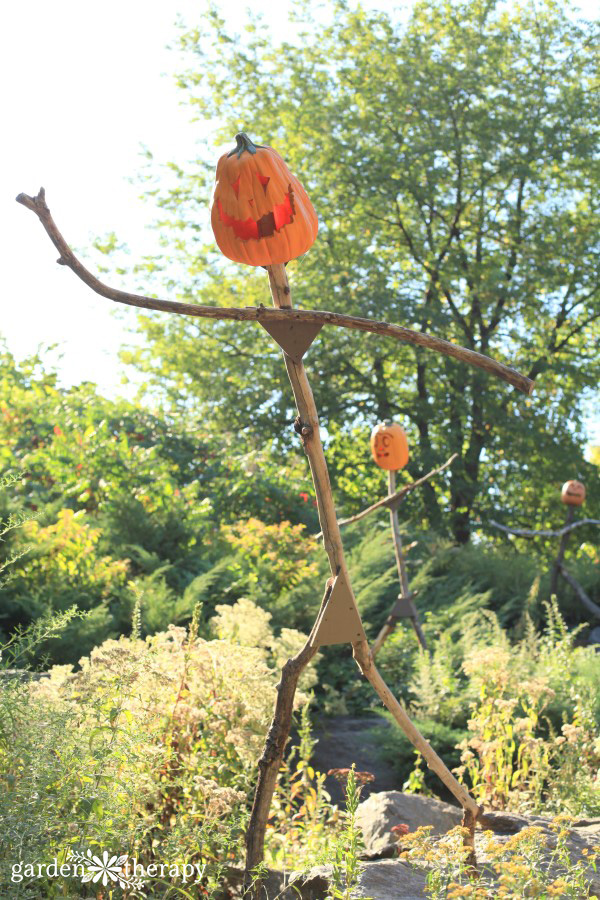 And there were even a few four-legged creatures too.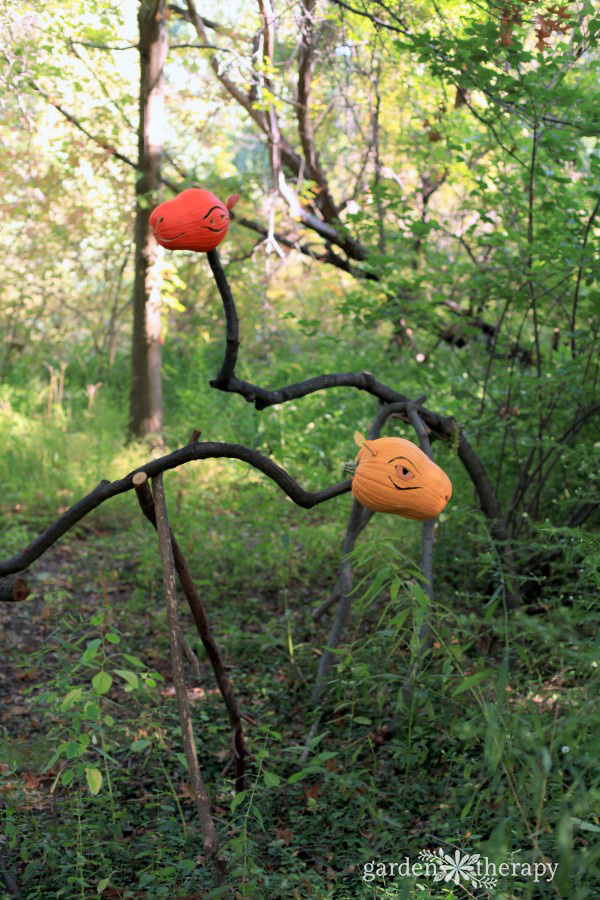 Alongside the scarecrows there were pumpkins, great and warty, displayed in full glory among the hay bales.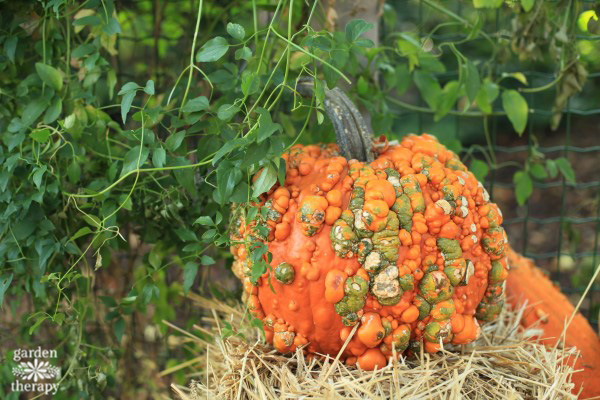 Not to be outdone by the scarecrows, there were pumpkins in every color you can imagine.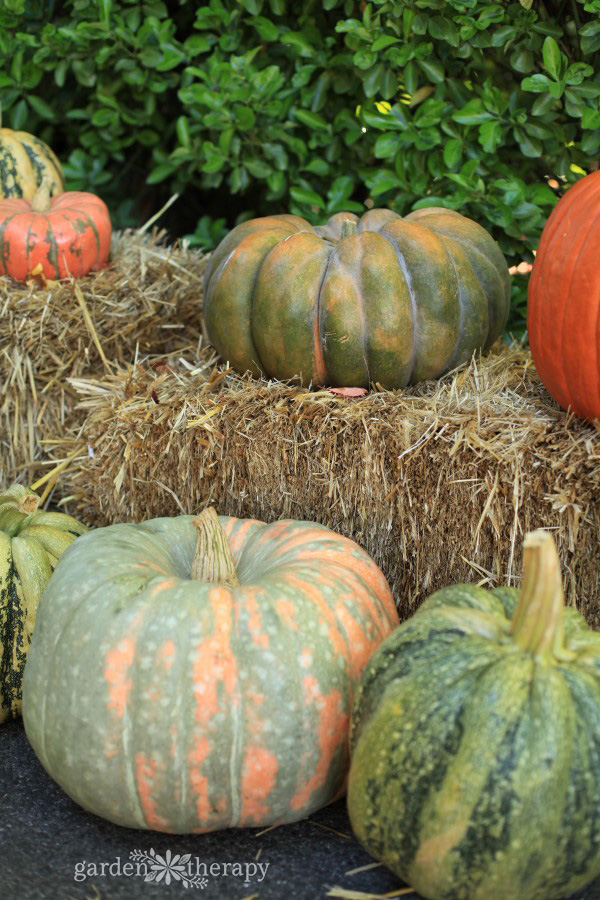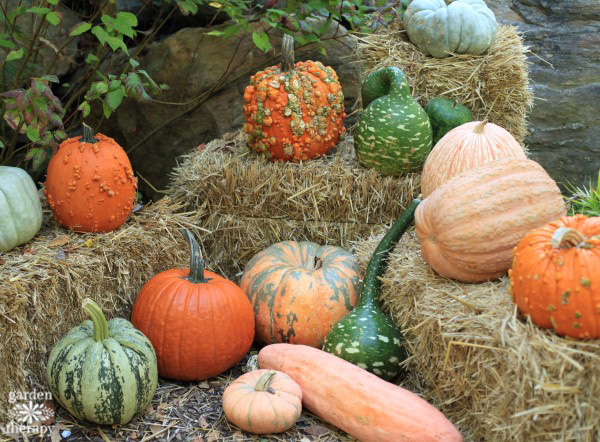 Some that were giants,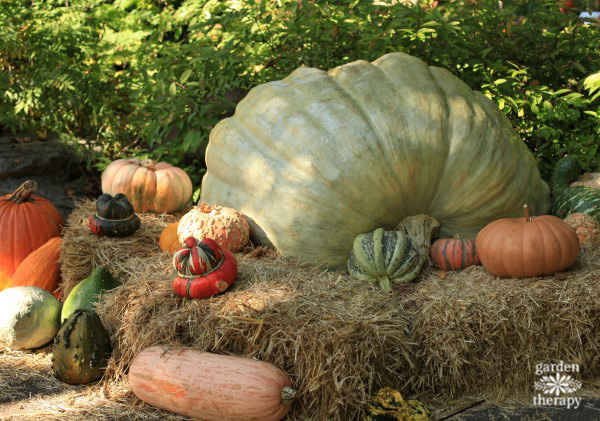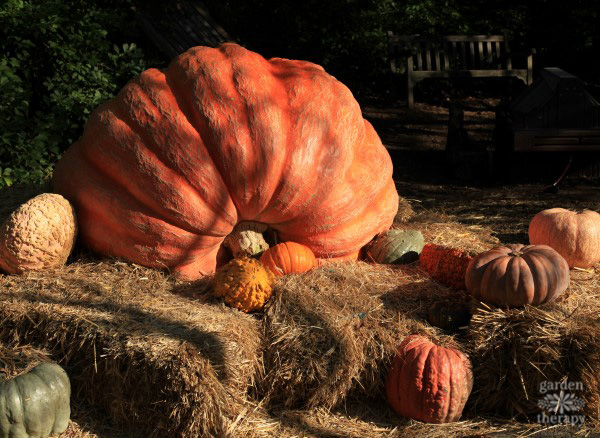 and some that were just plain pretty.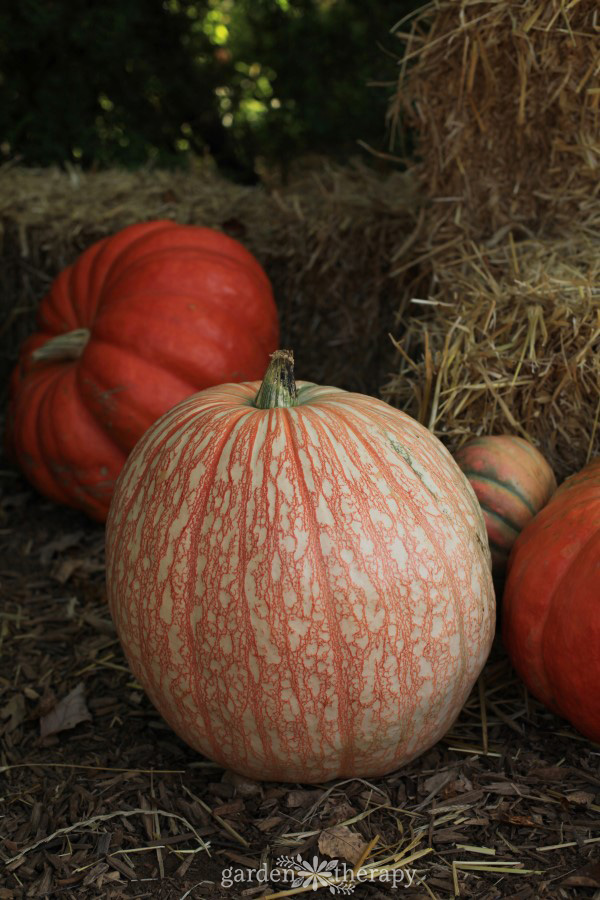 Asters and goldenrod were feverishly blooming and filled with bees, while seed heads fed resident birds. The wildness of the blooms and active wildlife made this garden even more special.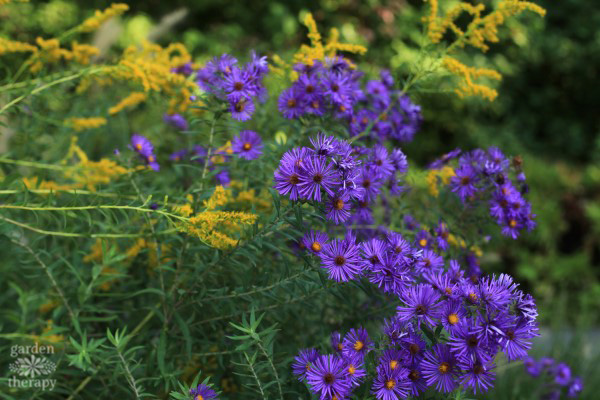 I would love to have toured this garden with my son, as he would have taken so much delight in the details: the enormous flipper-wearing fish and caterpiller topiaries, colorful playhouses, and learning spaces made just for little botanists.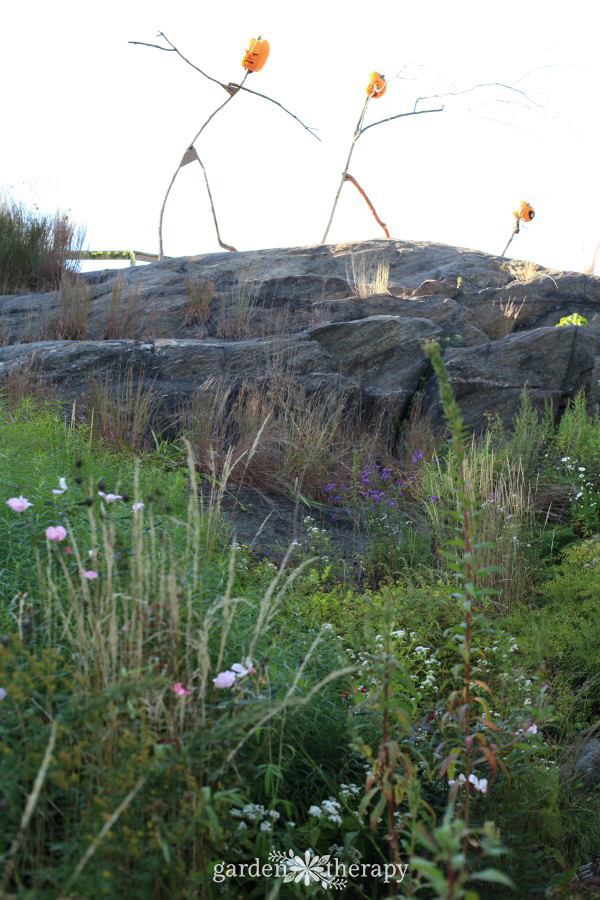 But, most of all, he would have delighted in the pumpkinhead scarecrows as much as I did.
More Virtual Garden Tours: