Seashell Beeswax Tealights
Beach lovers will enjoy getting these delightful beeswax seashell candles, which look right at home in a glass terrarium filled with sand.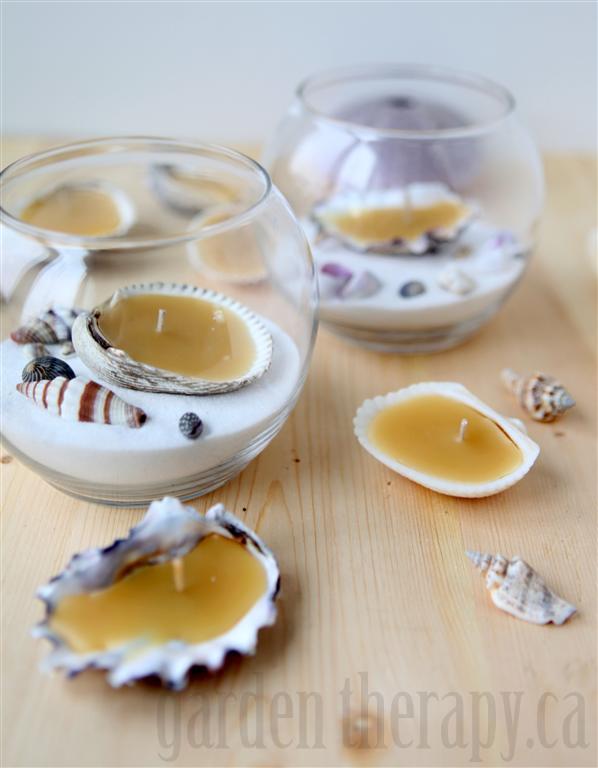 Materials:
clam or oyster shells, deep enough to hold some wax, similar size to a tealight
a double boiler
beeswax
waxed and wired tealight wicks with tabs
decorative sand, and small seashells
glass bowl
tray
Instructions:
1. Melt the beeswax in a double boiler, keep a close watch on it so that it can be poured as soon as it's completely liquid. 
2. Prepare the seashells by washing them thoroughly and setting them as you want to fill them in a tray filled with sand.  The sand will help to keep the shells in place while the wax is poured and sets.
3. Carefully pour wax into the shells, making sure they stay level and wax doesn't pour over the edges.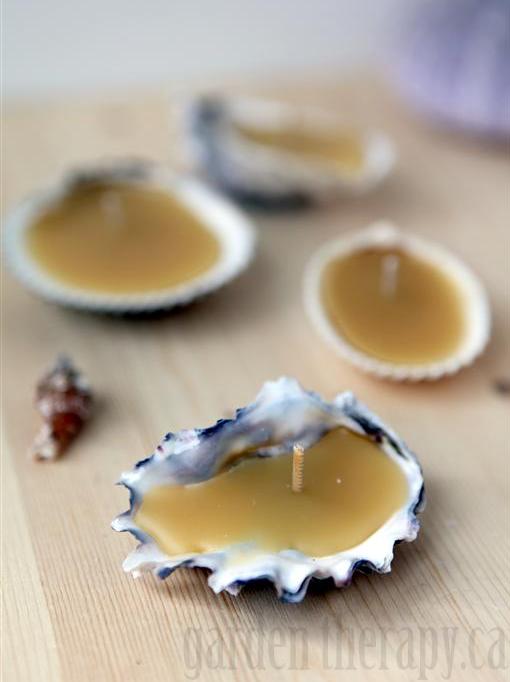 4. Place a wick in the center of each one. The wicks are short and should easily stay in place without the help of a glue gun.
5. When the seashell tealights have cooled and cured for 24 hours undisturbed, make terrariums by filling the glass bowl with decorative sand and shells and setting the tealights inside.