I live near the ocean but also in the city. It's amazing how quickly the beach whisks me away to a far away place when I live only a 10 minute drive from the shore. Yet, busy days, bills, and schedules become a distant memory when I'm walking on the sand collecting shells.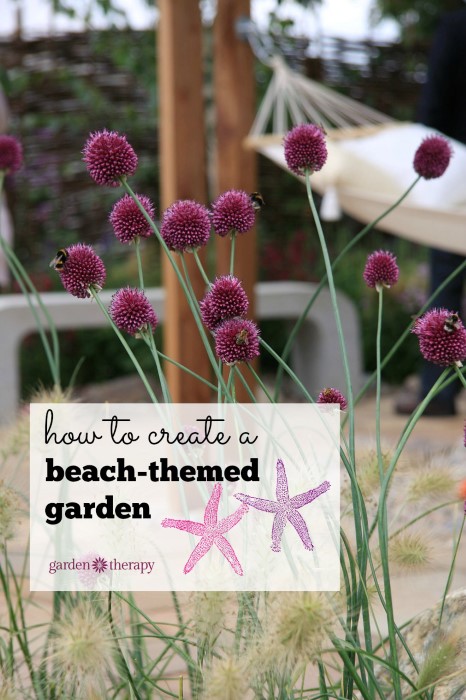 My garden has no sand however, well, at least not any more than it naturally has in the soil composition. I mean that it doesn't look like a coastal garden. You would never even guess that the beach is so close, except for little clues. Like stacked pebbles, bright colours, and beach lounge chairs. Grasses that blow in the wind and are drought tolerant.
And seashells. If, like me, you can't pass up a pretty seashell and add it to your ever-growing collection, then you very well may have to plant them!
If you would like to add a little seaside design into your garden, check out these ideas:
Hammocks and Beach Chairs
Simply adding a laid back beach chair or hammock to your outdoor space can instantly give it a relaxed, beachy vibe. Plus, beach chairs are easy to move and fold up, making rearranging and storage a snap.
Stay Shady
Umbrellas and Sun Shades are helpful to keep you cool and sunburn free, plus they come in all sorts of stylish varieties. Grab a beachy umbrella or a nautical sail-shaped sun shade for a beach-theme design element that's also practical.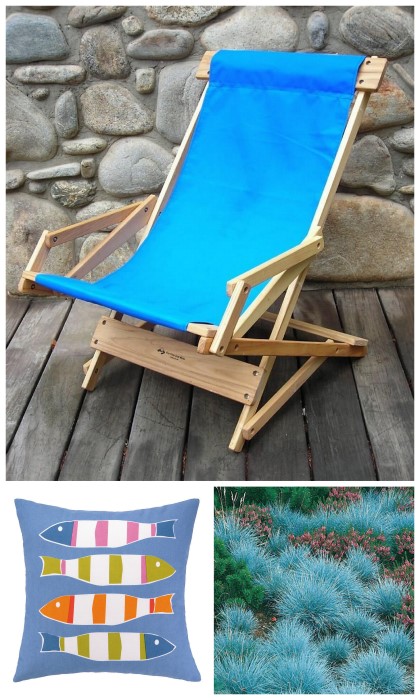 Add a Pop of Color
Bright, tropical colors always make me think of the beach. Add accent pieces in bright corals, red, and turquoise for a little something vibrant that makes the garden feel that much closer to the beach.
Rocks, Sand, and Seashells
The natural elements that you would find at the beach look wonderful in the garden, too! Add sand and rocks to your garden design, and scatter seashells anywhere you like.