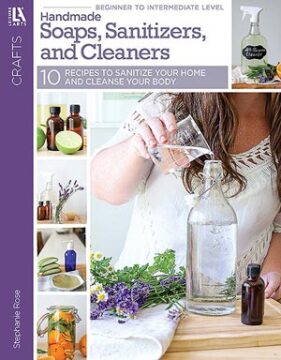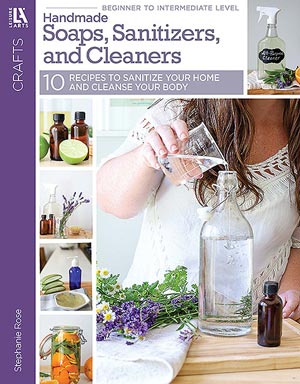 Handmade Soaps, Sanitizers and Cleaners
10 Recipes to Sanitize Your Home and Cleanse Your Body
Powerful cleaners can be made right at home. Handmade Soaps, Sanitizers, and Cleaners: 10 Recipes to Sanitize Your Home and Cleanse Your Body is filled with ten recipes you can use to deeply cleanse throughout the home.
The plant world is powerful and we can utilize plants to naturally and effectively keep our home clean and sanitized. Add therapeutic scents and skin-soothing properties with your preferred herbs and essential oils all with my helpful guidance.
Trust me, your homemade products are going to be so much more enjoyable than anything store-bought!
$9.99
Join one of my Free email courses!
Natural skincare
made easy!
This FREE 5-day mini course will teach you the small changes you can make to your skincare practices that will make a HUGE difference in how you feel.
I want the free course!
Kickstart
your garden!
This FREE 5-day mini course will help you set up a thriving garden for wellness and joy, quickly and easily.
I want the free course!