While it's lovely to have classic holiday decor like elegant Christmas trees decked in traditional ornaments and holly-adorned wreaths, I also like to inject the Christmas season with a little quirkiness and whimsy. Queue this little wonder! Not only is it adorable and brings back happy childhood memories of Dr. Seuss's Beloved How the Grinch Stole Christmas, this miniature Grinch tree is also a table-top reminder of the spirit of the holidays. Learn how to make one and, more importantly, why you should!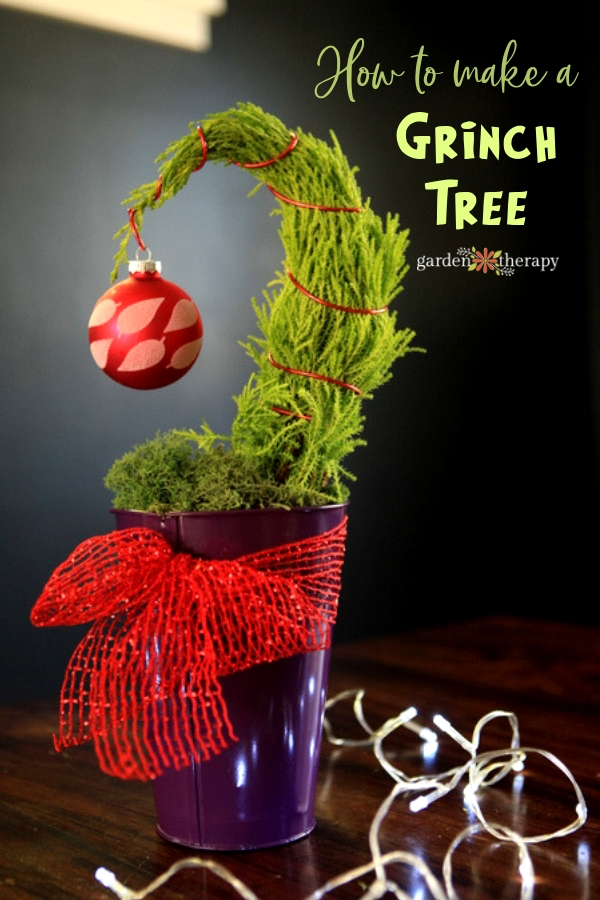 In How the Grinch Stole Christmas, Dr. Seuss perfectly explains what the holidays mean to me:

I wrote about how a Grinch tree saved Christmas for me many years ago, and ever since I have been making many different versions to celebrate the season (like this 9-foot Grinch tree!). This year, my Grinch trees are smaller, portable, and GIVEable. So when I hear about someone who is feeling a bit blue and could use a little holiday warmth, a table-top Grinch tree will show up at their door to put a smile on their face.
For this project, you can use any kind of mini evergreen tree, but I used a lemon cypress. Lemon cypress trees are easy to find for sale around the holidays, they have a great scent, and are a vibrant yellow green color. They do need a lot of humidity though, so if you choose a lemon cypress be sure to water it often (twice a week or so) and spritz it with water regularly.
Want to make a Grinch tree or three for the people in your life? Here's how!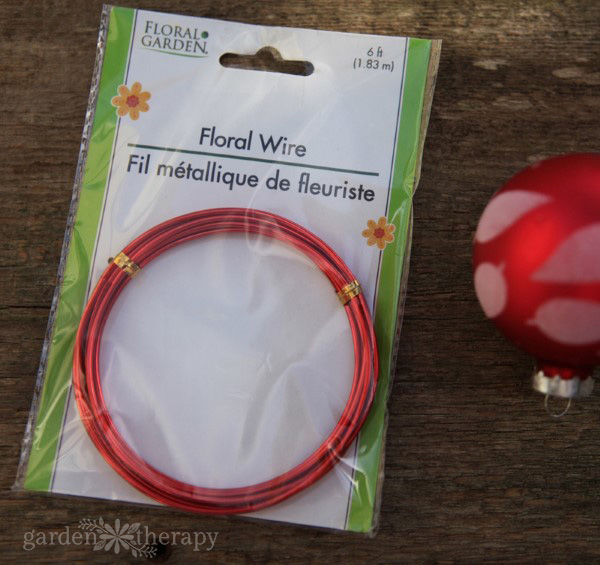 Materials
Make it!
Take your evergreen out of its nursery pot and plant it in the colorful pot with good potting soil. Position the tree in the pot so that it is closer to one side and sticking out at an angle.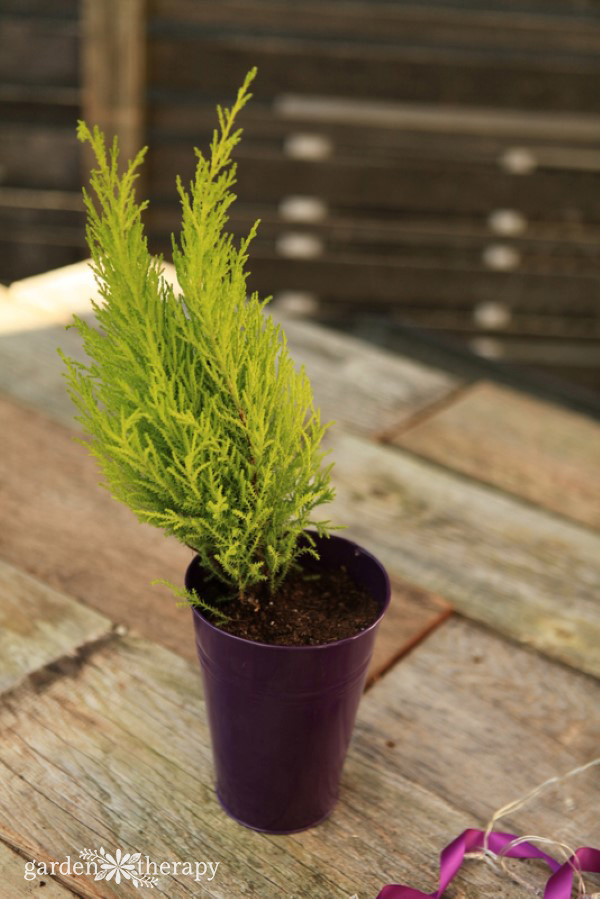 Add some decorative moss on top of the soil.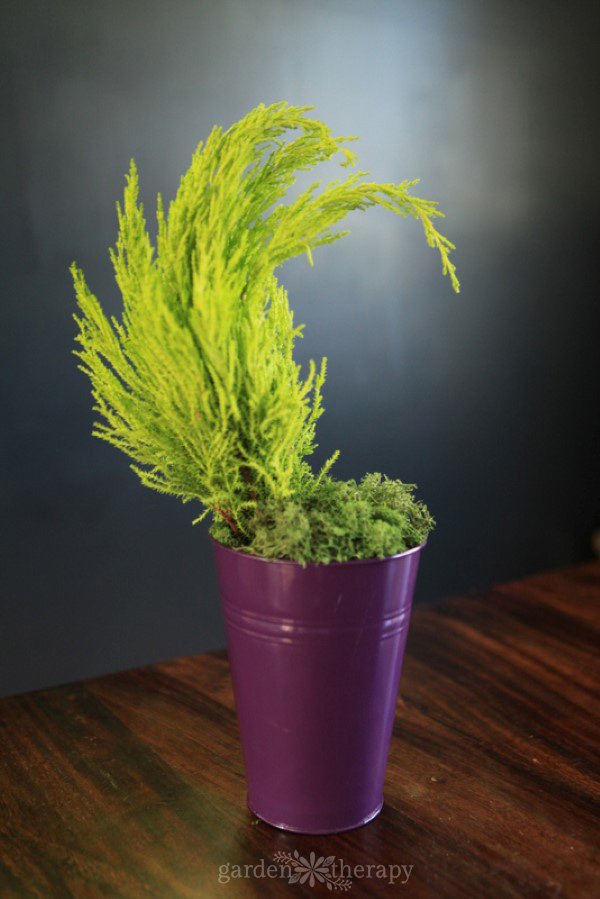 If you want to add string lights, do that next. Starting at the bottom and working your way up, wind the string lights around the tree. If the string of lights is long enough, start winding back down to the bottom of the tree after you reach the top.
Add the ribbon and/or floral wire for a garland. Wind it around the tree in the same way as the lights, beginning at the bottom and working your way up. Tuck the loose ends in to keep it in place.
Next, you will need some ornaments. There are many possibilities for what you could use to adorn this little tree, but for this one I left it plain except for my wire garland and one large topper ornament.
If you want to add more to yours, try using glittery mini pom-poms. To make the pom-poms into ornaments, thread single pom-poms onto straight jewelry pins, then bend the pins into a hook shape and hang all over the tree.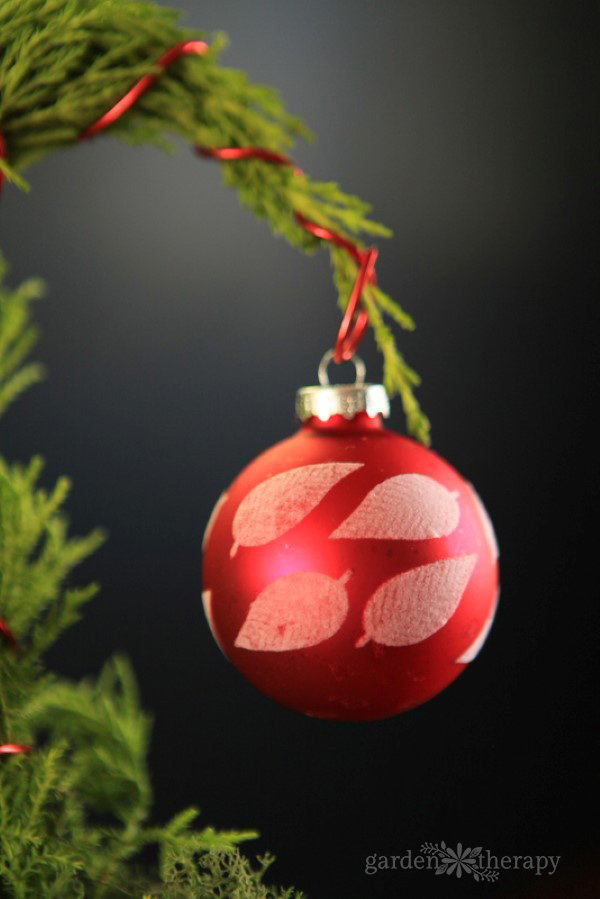 For the top, take your large ornament and attach it to the top of the tree so that the tree bends down toward the center of the pot.
Add a festive bow around the pot, and you're done!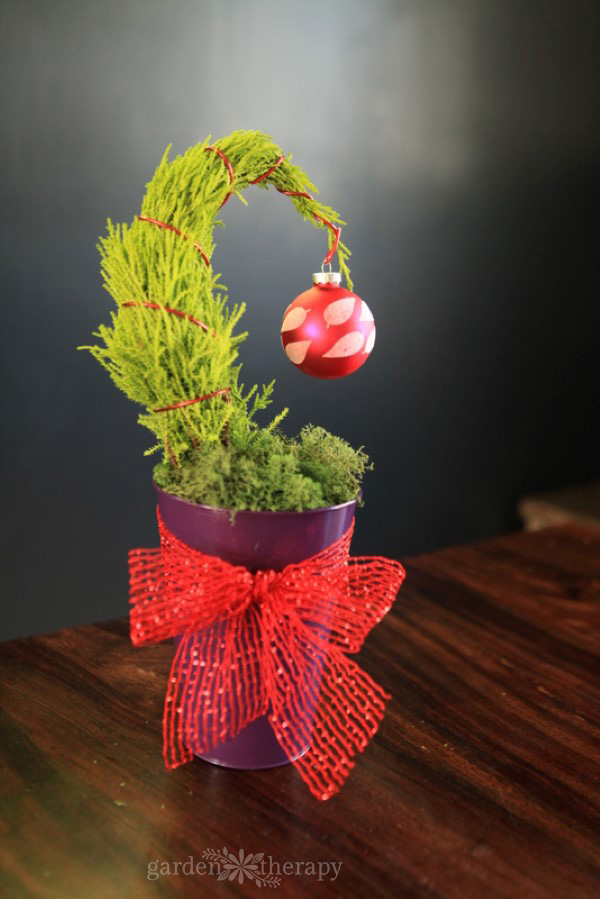 For more DIY holiday decor ideas, see these posts: