A rustic and natural Christmas candle centerpiece planter can be used as table decor, fireplace mantle, or even outdoors on the porch. This is wonderful holiday decor project using my favorite decorating material: fresh-cut greenery from the garden. Many of the shrubs and trees in your garden that have evergreen leaves can be brought indoors for the holidays (see the best ones to choose
here
). They don't need any special care like watering or misting, and when the holidays are over you can simply toss them in the compost.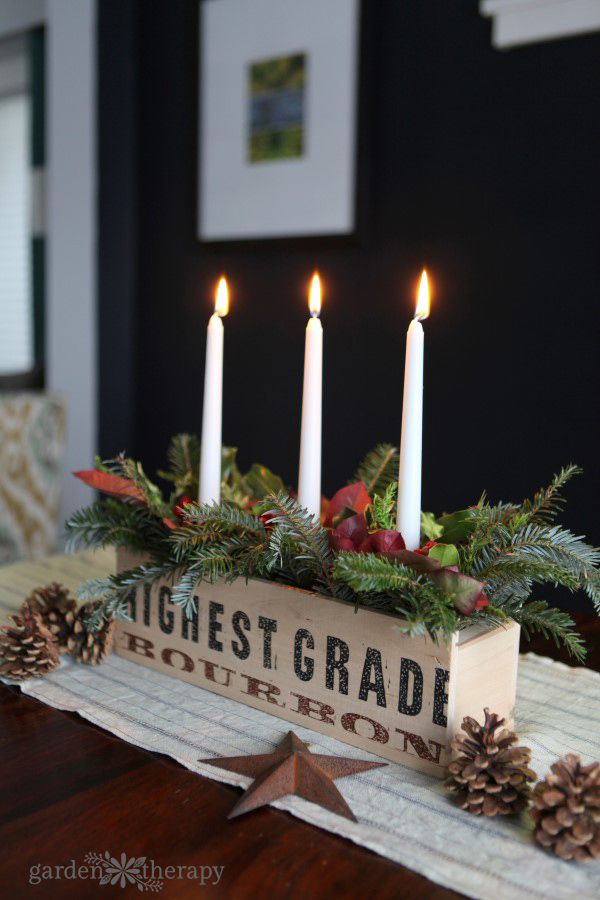 Paring candles and garden greenery makes for elegant yet natural entertaining decor. I have made one in the spring as you can see with this
10-minute candle planter
. I have made one in the summer with a
hurricane candle holder surrounded by succulents
. For
Christmas
, this candle display in a wood liquor box makes a perfect centerpiece to celebrate the season.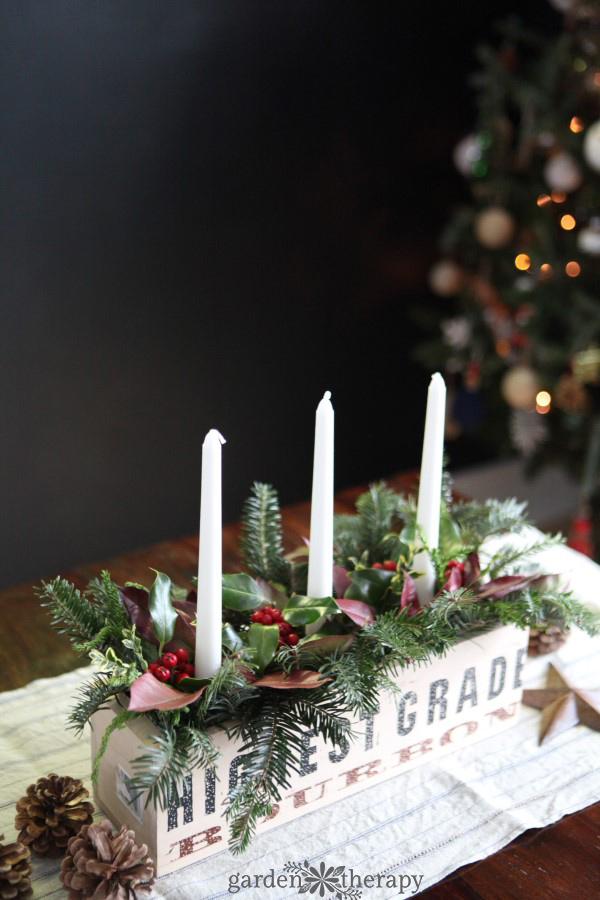 Rustic and Natural Christmas Candle Centerpiece
Here are the steps to making your very own rustic and natural Christmas candle centerpiece from the garden (and, in this case, your Christmas tree!).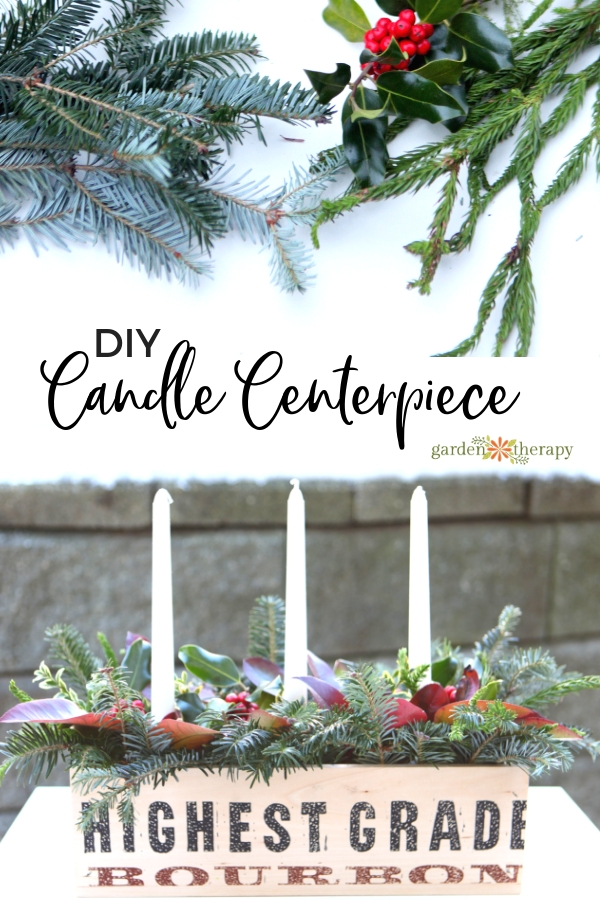 Materials
Make it!
Head out to the garden with your pruners and cut some greenery. Read this article on The Best Garden Greenery for Holiday Decorating before you go, to brush up on what and how to cut the greenery.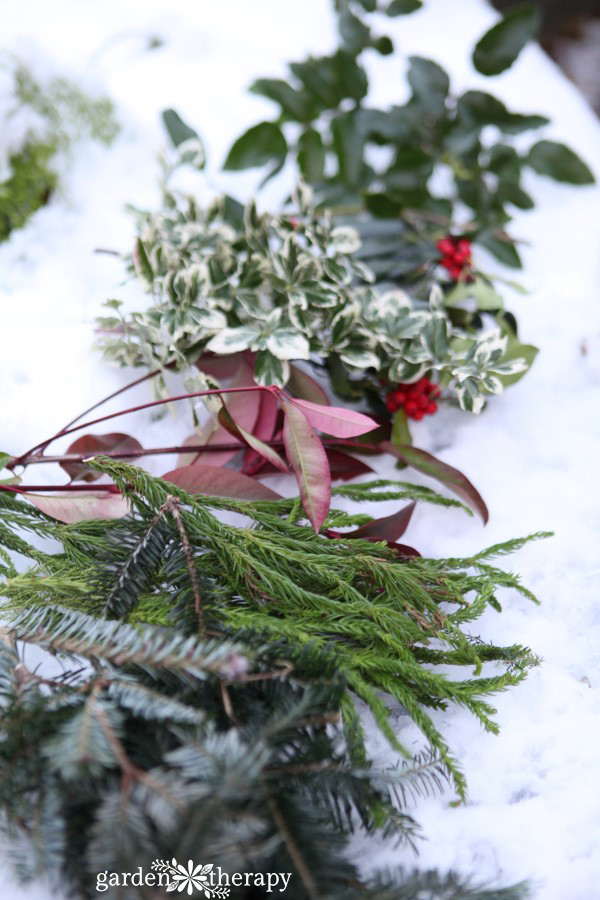 Fit some dry craft foam into a wood box. You do not need wet florist's foam that holds moisture for flower arrangements. The stems do not need water; the foam is simply to keep it all in place. You can also glue the craft foam to the wood box if you would like. I didn't find it necessary as the arrangement holds in place perfectly once it is finished.
Set the taper candles into the craft foam, equally spaced apart.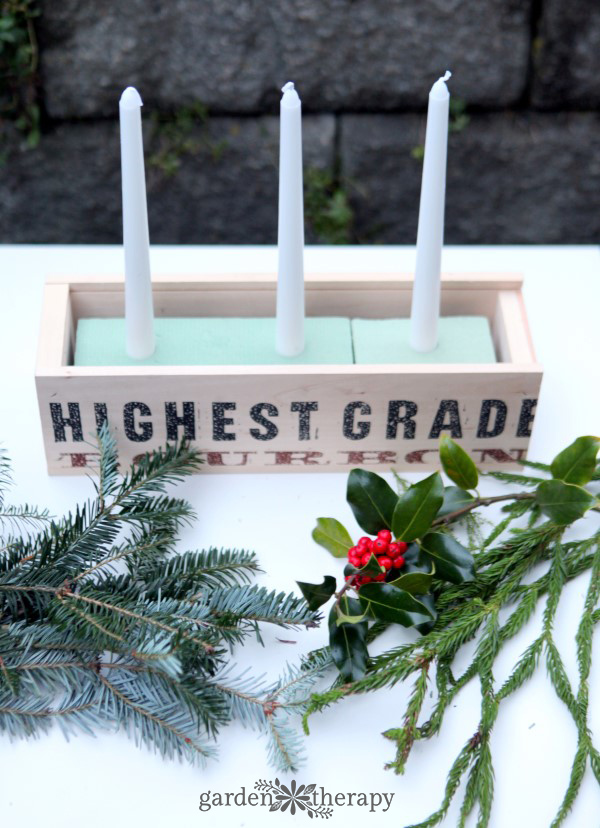 Next, start designing the planter with cascading, needle-leaf greenery around the edges (I used Fraser fir trimming from my Christmas tree) and colorful broad-leaf evergreens and berries in the center (I used Portuguese laurel and holly).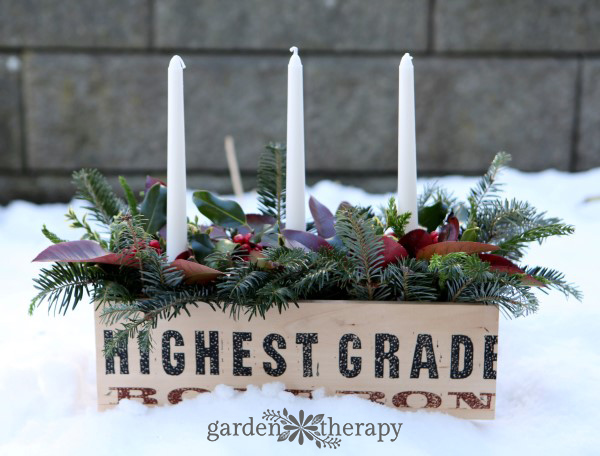 Check the arrangement to be sure that it looks good from all angles, especially if it is going to be used on a table where the guests will surround it.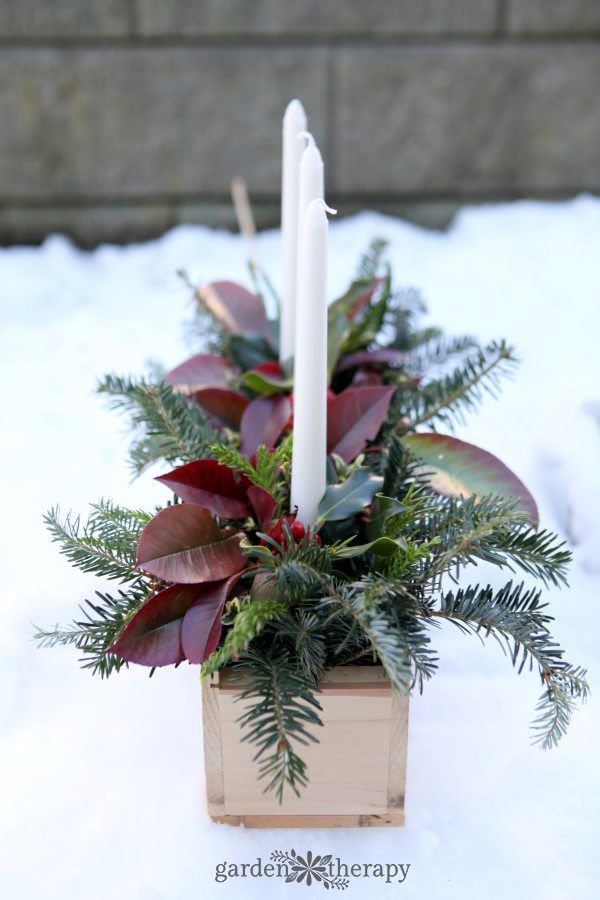 Light the candles and enjoy the ambiance!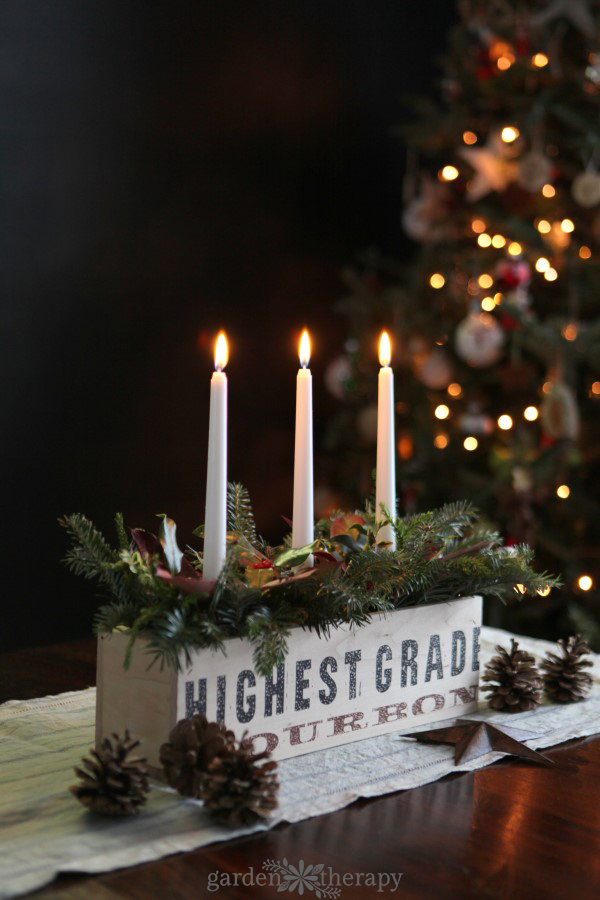 A Note About Candles and Greenery
This candle planter, if not used with common sense, could be a fire hazard. Please do not leave the candles burning unattended near greenery or wood. You could certainly enjoy this planter without lighting the taper candles. You could replace the candles with electric candles, or even candles contained in glass jars. I only plan to light the candles while sitting at the table where I can closely monitor them. When they burn down, I will blow them out.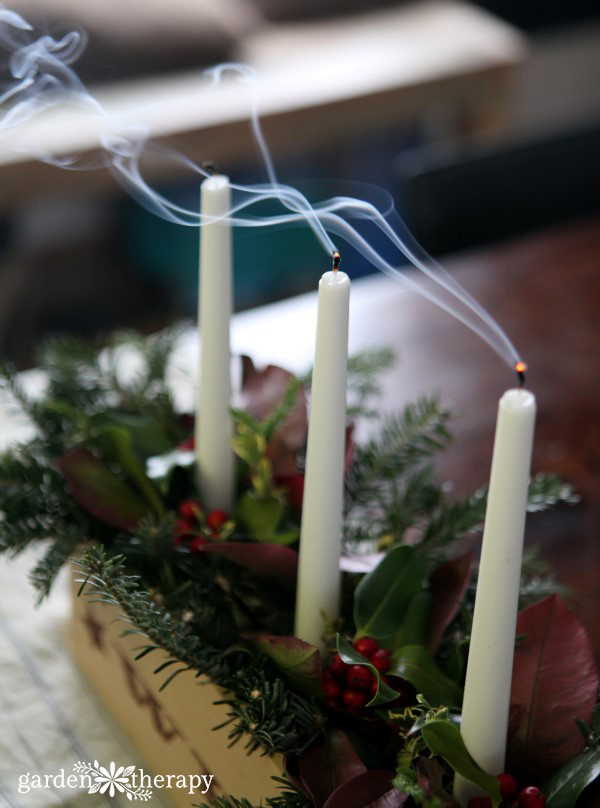 Please use your common sense when using candles. I don't think that every project should have to show electric candles for safety reasons on a blog and we do not take any responsibility for how the projects are used at home. Be smart, my friends, and you can enjoy the warm glow of candles and fresh greenery for Christmas!