All-Natural Vapor Rub Recipe
Ugh, it's cold and flu season. I have a rotten cold, which is why I haven't been around as much as usual. I suppose it's not a terrible time of year to snuggle in and watch about 20 movies in a row (give or take), but when you are hit hard and need a little relief from chest pain and cough there is nothing like camphor and menthol, otherwise known as the active ingredients in commercially purchased vapor rub.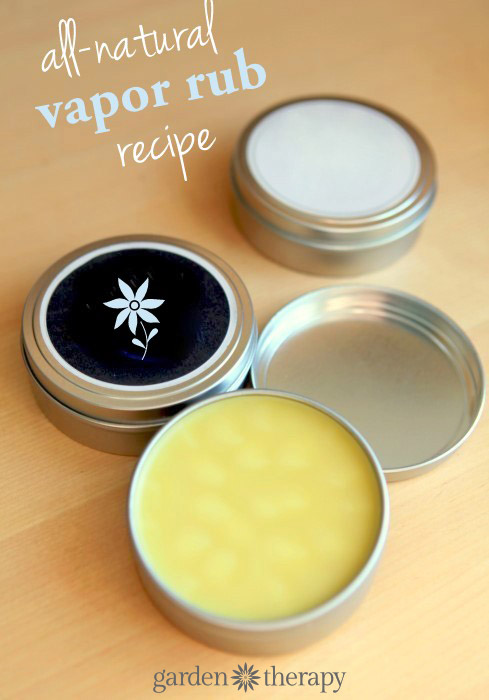 Always one to make the most natural of just about anything (check out the Natural Skincare Series for more natural recipes), I thought that making my own might be just what the doctor ordered. If you would like to make a nice natural version of the stuff, here is the recipe. This makes 3 x 4 oz tins.
Ingredients
Make it!
Melt the oils and wax over a double boiler. Stir in essential oils. Pour into metal tins and let set. Re-melt to add more essential oils if you want it a bit stronger.
To Use:
Rub balm on your chest to help sooth congestion and cough. Rub under nose for stuffy nose and sore skin from scratchy tissues. Have someone rub some on your feet just because it feels good to get a foot rub when you have a rotten cold.