Doggy John: How to Build a Flushable Dog Run
There is often two sides to a story. In the case of what goes on in the Garden Therapy homestead, the unsung hero is my husband, Michael, who has been working behind the scenes on almost every project and post written here. Today we are lucky enough to see "Schneider" come forward to share a tutorial on how to build a Doggy John, or a flushable dog run for our Weekend Project.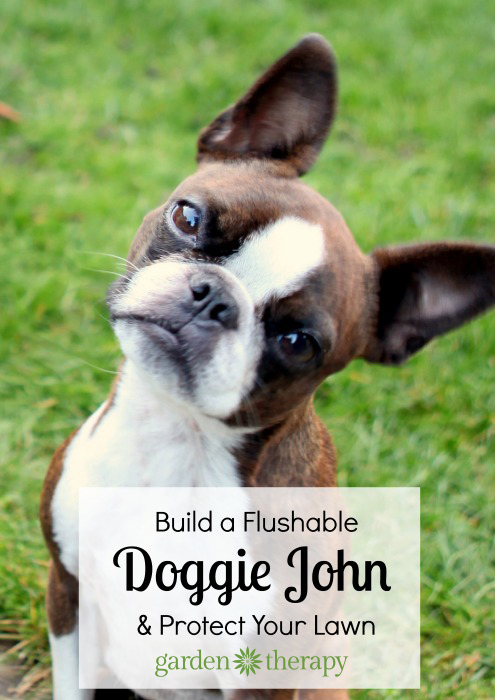 If you want to protect your lawn from doggie business so it stays pretty and usable, it is incredibly easy to teach the mutts to use a dog run.  With some training consistency, lots of liver treats, and your dog's desire to keep you happy, you can say goodbye to dog poop for ever (on you lawn at least).
Now over to my other half to share his brilliant idea for a Doggy John…
~
The Culprits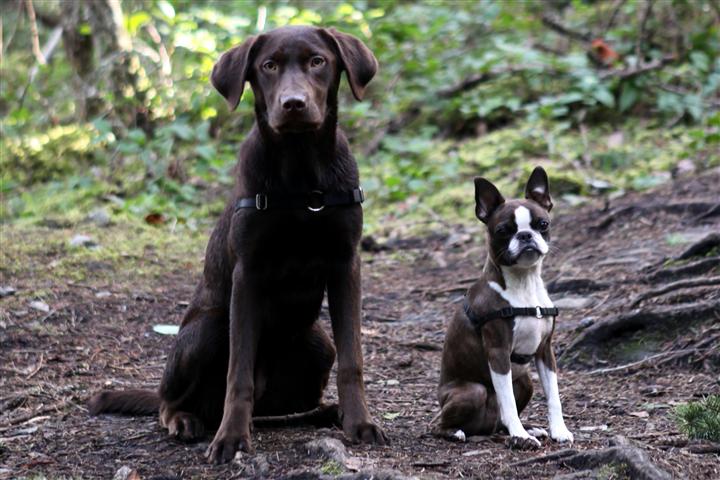 First let me introduce the team of  terrors that inspired this project, Lou and Meatball.  Can you guess which is which? Lou is the food-crazy English Lab and Meatball is the freakishly small Boston Terrier.
The Problem