Free Printable Canning Labels

Since many of us out there are so interested these days in turning that summer bounty into jams, jellies, pickles, and sauce, I thought it would be a good time to create some new canning label templates you can download and print for free.  Ta da!

Templates:
Supplies:
Full page shipping labels or heavy-stock, glossy paper and spray adhesive
Colour laser printer
2″ and/or 2.5″ round hole punch or scissors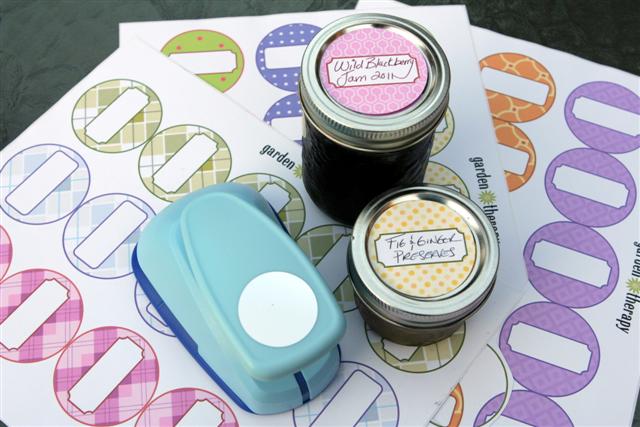 Steps:
1.  Print the labels on a full sheet shipping label or on a nice heavy-stock, glossy paper.  Buy the best quality shipping label you can find.  We like glossy paper for these.  Printing can be done on your colour laser printer at home (do not use an ink jet printer as that will smudge when wet) or by taking the file to a printing house.
2. Use a 2″ or a 2.5″ hole punch (available at craft stores or online) to cut out each label or if you don't want to invest in one of those fancy tools, cut by hand with sharp scissors.
3. If using plain paper, cover the back of each label with spray adhesive according to directions on the can, or use another type of fairly dry glue (don't use white glue or the label with pucker).
4. Apply the labels to your homemade creations and revel in the beauty you have brought to the world.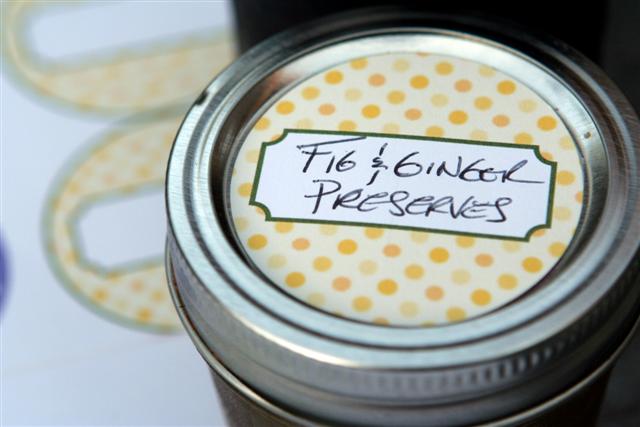 For more ideas on how to dress up your canning creations, check out last year's canning label template project and canning label inspiration contest.