Gardening for Your Kitchen Table: Sprouts
I wasn't into gardening in the 70's (unless you count eating dirt while running around my yard in diapers) but those of my friends who were a bit older back then remember growing their own sprouts in a jar or a basket, forgetting about them on a windowsill and that memorable odour of neglected, fuzzy sprouts.
Well if that's how you remember sprouting, then welcome to the new millennium.  For Christmas / Hanukkah a few years ago, I was the lucky recipient of a Fresh Life Automatic Sprouter and it's been making regular appearances each winter as the garden is asleep.  This lovely contraption has a water basin below a tray for your seeds and sprinklers that automatically turns on and off at some random intervals that I have yet to figure out.  All you need to do is change the water in the basin daily, find a nice spot with some indirect light and in 4-6 days you'll be eating crunchy fresh greens right from your tabletop.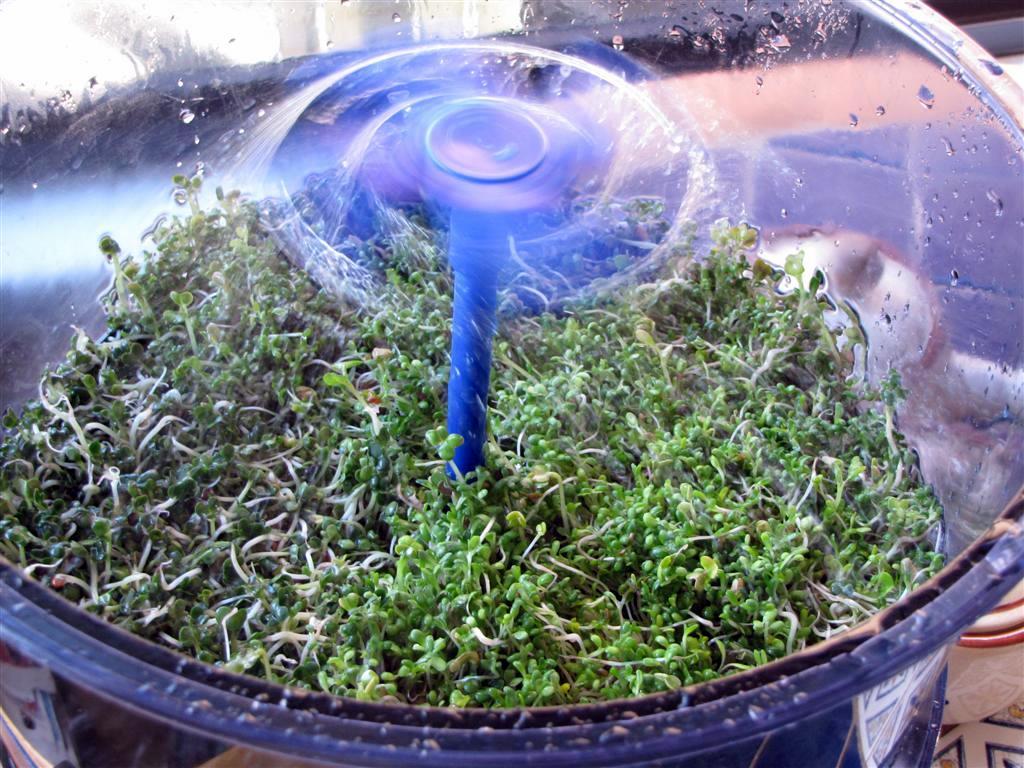 Sprouts are nutritious little mini-plants full digestible energy, bioavailable vitamins, amino acids, minerals, enzymes, proteins and photochemicals.  All that good stuff is locked up within the seeds just waiting for you to give it the start needed to create a plant.  For more information on sprouting go here http://en.wikipedia.org/wiki/Sprouting.
Needless to say, many of us in cold climates are lacking nutrients in the winter.  Fresh vegetables aren't growing in our gardens anymore, our pantry and freezers are emptying of the previous year's harvest and we are resorting (ugh!) to buying our fresh produce shipped in from warmer climates.  That combined with the gardening itch that starts ramping up after Christmas for me, got me into sprouting.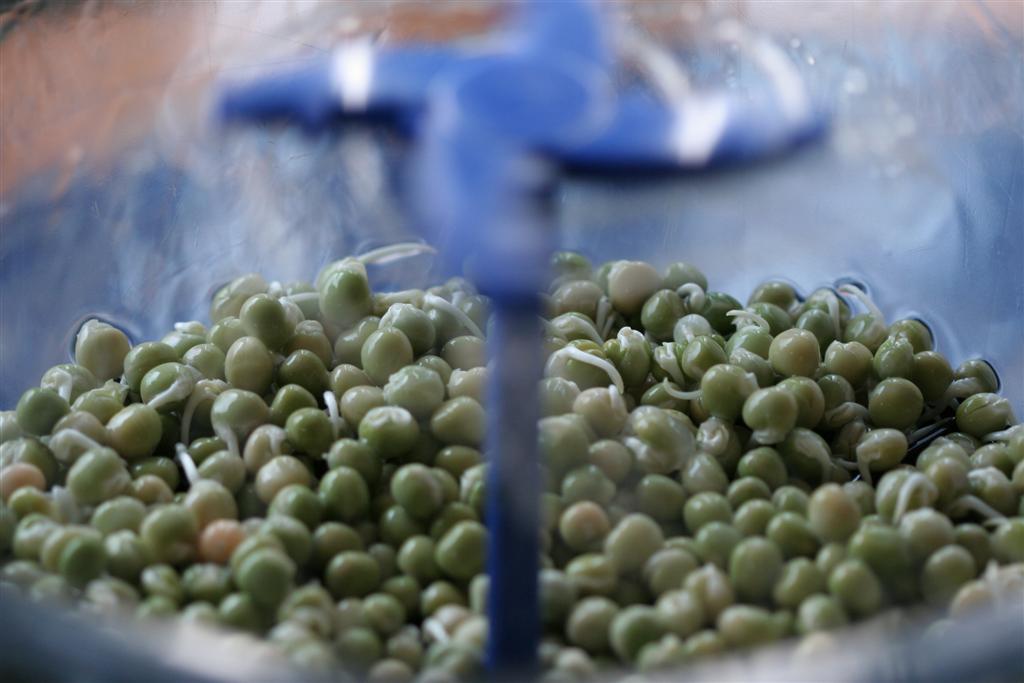 So far I have sprouted alfalfa, fenugreek, red clover, radish, broccoli, beets, spelt berries, mung beans, lentils, sunflower seeds, and I am currently working on a batch of green peas.  The results have been varied.  My favourite is the mix of alfalfa, fenugreek, red clover, radish that has the right mix of flavour and spice for salads and sandwiches.  The mung beans were hard to do and was an eye-opener for the unnatural conditions required to make those crunchy and sweet mung bean sprouts we get from China.  The lentils have a delicious nutty sweet flavour perfect for adding a crunch to soups, and the sunflower seeds are best grown as micro greens (seeds jam-packed in a soil-less mixture) rather than in the sprouter.
As I was organizing all of my packets of seeds for the garden this coming season, I started feeling overwhelmed with the idea that I could very possibly be a garden hoarder.   I have a lot more seeds than I can possibly grow this year, or any year for that matter.  It seems reasonable then to sprout the suckers now and eat them before I have to call A&E and register for the show.
PS: I buy my seeds from West Coast Seeds but you can also find them online here.