They're here for a good time, not a long time. Yes, I'm talking about annual tulips! These beautiful spring flowers make a huge impact when they pop out of the ground after the winter. Annual tulips are some of the more expressive cut flowers, so let's talk about how you can start planting tulips now for enjoyment later!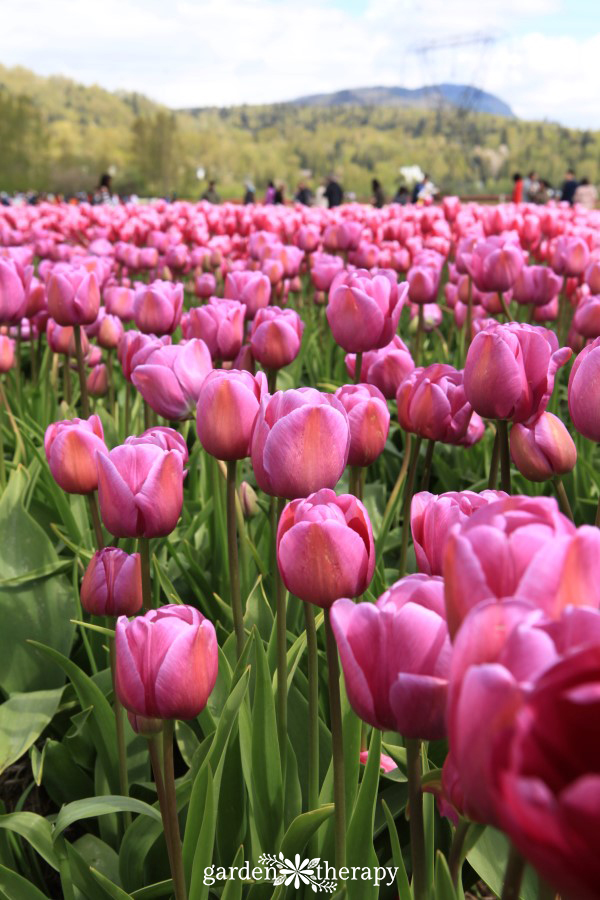 Tulips are a surprisingly hardy plant. They thrive in the cold, using the winters to charge up so they can shoot through the ground at the first sight of spring. After a cold and rainy winter in Vancouver, I know I can rely on them to brighten my spirits.
I've been talking tons about tulips lately, as I find them to be a lot more complex than people think. While they are one of the easiest ornamental flowers to grow for many, they do require the right conditions to thrive.
People also don't realize that there are many different types of tulips, and they all don't grow the same. So, if you thought you could just pop any bulb in the ground and call it a day, you might want to read the label a little more carefully.
Here's the lowdown on annual tulips, the tulips that last one season only.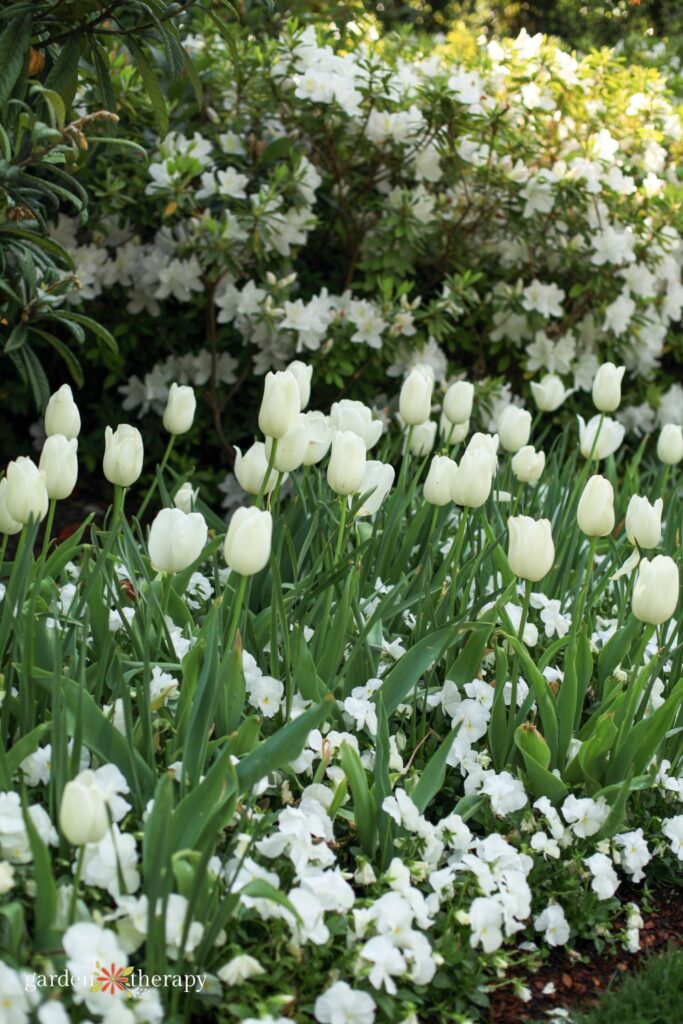 Are Tulips Annual?
When people ask me why their tulips aren't coming back, I say that chances are they're buying the wrong ones. Many tulips aren't perennials. Due to hybridizing, many tulips have lost the perennial trait over the years in favour of other characteristics.
Annual tulips are arguably the showiest types of tulips. They're bred solely for appearance, so annual tulips come in an array of colours, patterns, and even textures.
Some of the most fun and bold types of tulips include double late, parrot, fringed, and triumph. To understand more about the difference between annual and perennial tulips, check out this post on the types of tulips.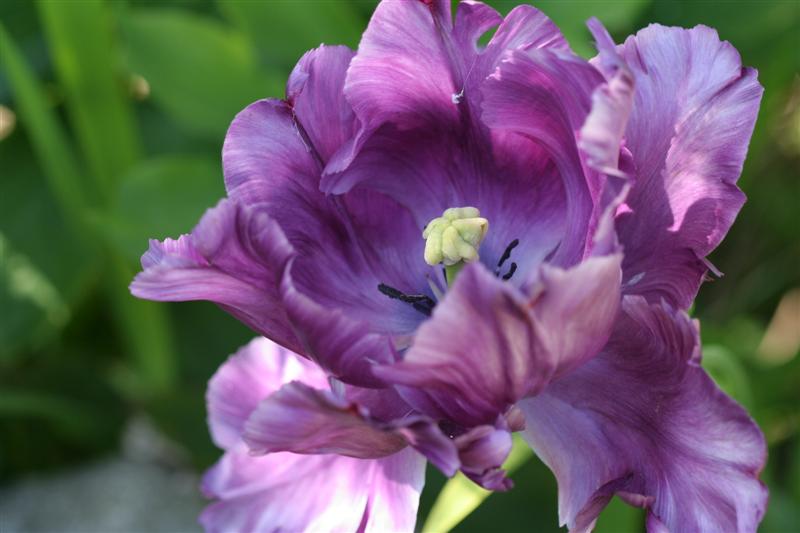 How to Plant Annual Tulips
Growing tulips that last one season isn't much different than growing perennial tulips. You want to put them in loose and rich soil. They prefer full sun but can handle the shade as well.
Place them in the ground with the roots facing down and the pointy ground up. You want to plant the tulip bulbs about 2-3 times the bulb's height. With tulips, the deeper, the better. You'll get stronger stalks by planting them deep.
If you're planting many bulbs, I recommend using a power planter. This allows you to get your bulbs deep enough without straining your wrist.
Add a layer of mulch over top and give them a good watering. At this point, you're done! You don't have to worry about watering or fertilizing the bulbs after planting them.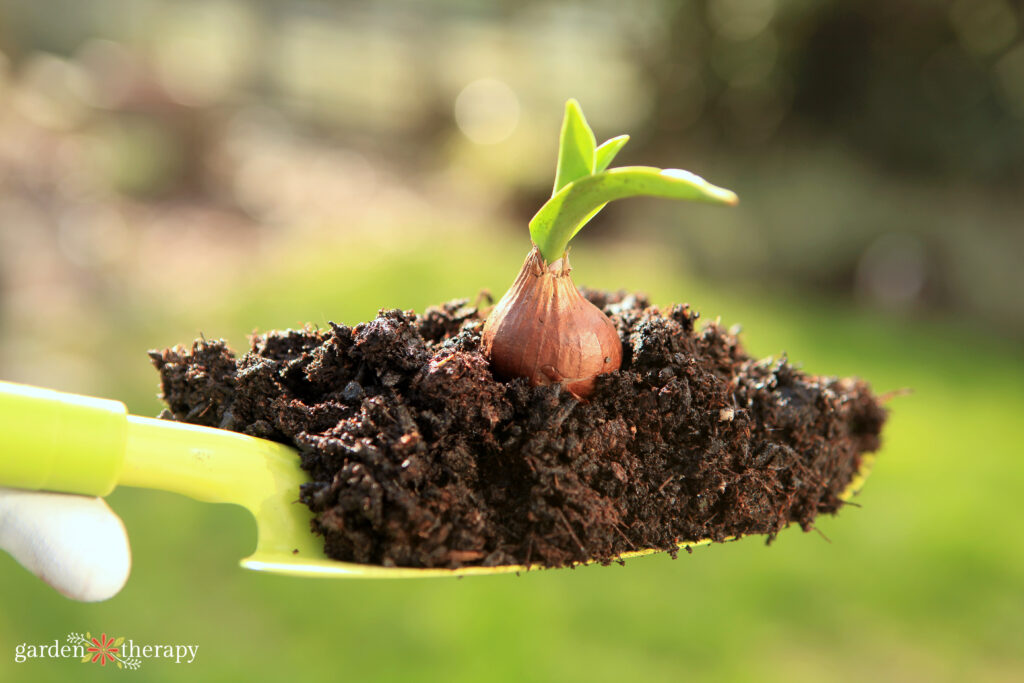 How to Plant Tulips in Containers
When planting tulips in containers, the process is pretty well the same as growing them in the ground, except you can pack a lot more tulips in containers. For more info, read this guide on layering tulips and other bulbs in a container.
If the ground is too frozen for planting, but it's still fall, you can try planting tulips in containers instead. Ensure the pots are designed to withstand the winter, so no unglazed terracotta. Glazed ceramic, resin, and plastic pots are all good options.
It will also need to be a larger pot to hold enough soil to chill the bulbs without damaging them. The pot should be at least 15 inches deep. So you'll have to pack many tulips in a container. Don't worry; it makes for a stunning display.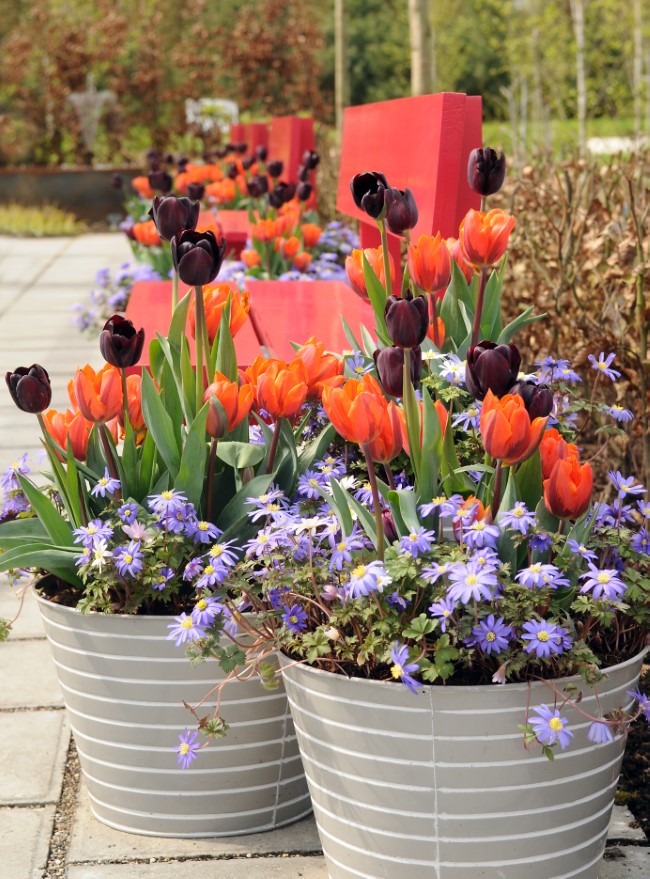 How to Cut Tulips
Annual tulips are wonderful cut flowers. They're specifically bred to have big blooms on sturdy stems, and annuals have more spectacular colours. Just think of all the flower farmers and their epic tulip crops.
Knowing when to cut tulips is key. You don't want to cut them when they're green and fully tight. Wait until they've opened up but aren't quite in full bloom. Half their colour should show.
Avoid cutting flowers when it's hot out. In the mornings, the tulips are hydrated the most. Carry a bucket and place any cut tulips right in the water while cutting them in the garden.
One tip to help the stems from going limp is to wrap them in some paper and then put them in a vase overnight before removing the paper and arranging them.
When you place the tulips in a vase, give them a fresh cut. Avoid putting leaves in water. Place the tulips away from direct sunlight. And yes, the tulips will continue to grow in the vase even after cutting.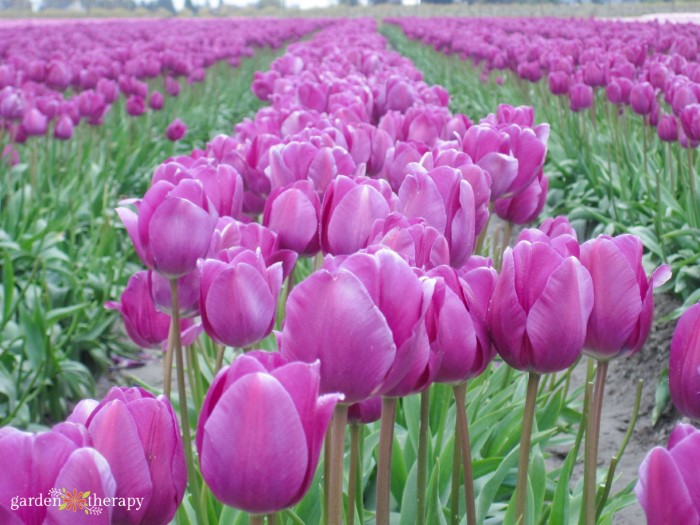 Can I Overwinter My Tulips?
Tulips need the cold to bloom, which is why we plant them in the fall. So, the first winter is necessary for their growth.
Whether or not the tulips come back is uncertain. Annuals are tulips that last one season and are bred not to grow again, but sometimes you may get lucky. As I like to do with my bulbs, spring blooming or summer blooming, I leave them in the ground and don't expect much. Then, who knows, maybe I'll get lucky.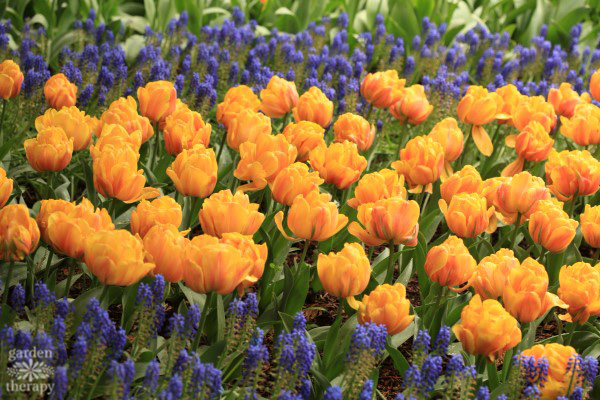 More Tips for Growing Flower Bulbs