To some people, tulips and other bulbs may be the last thing on your mind at this time of year, but if you take a little time now to plant up some fall bulb planters for next spring, I bet you will be pleased as punch that you did!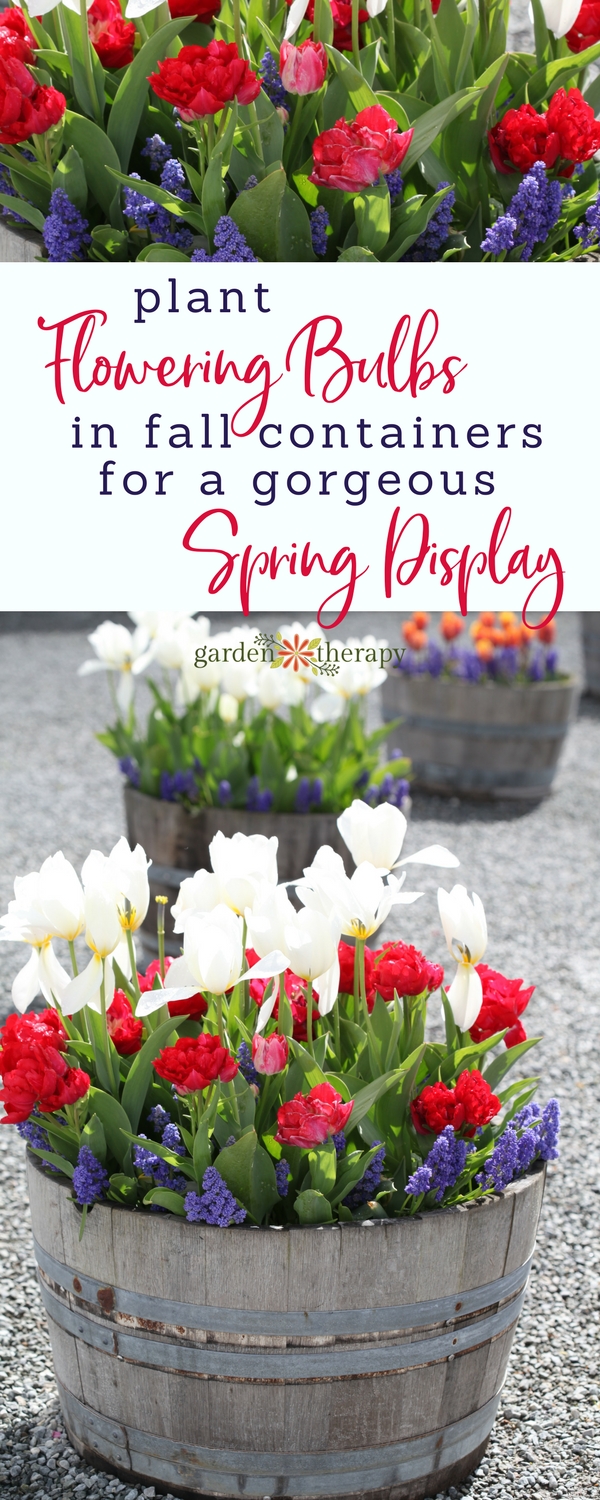 Planting fall bulbs in containers is no different from planting them in the ground, other than that you can really pack in a bunch for a colorful display that can be moved around the garden next spring to fill in bloom voids.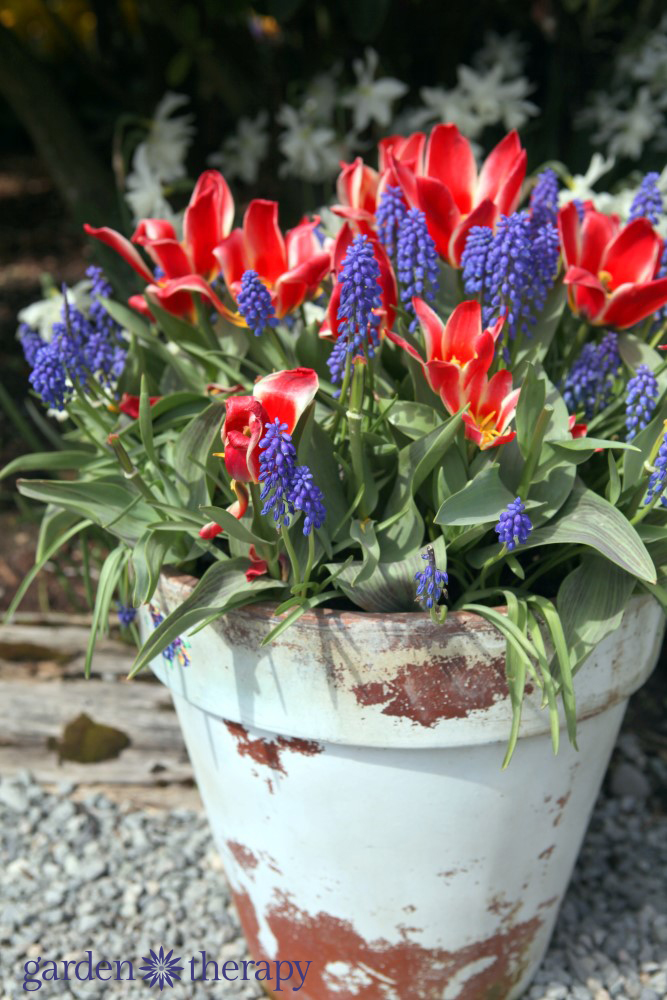 Follow these instructions for planting full bulbs and then let your creativity take over! Think about incorporating color patterns; staggering flowering times with early, mid, and late season bloomers; and playing with different heights.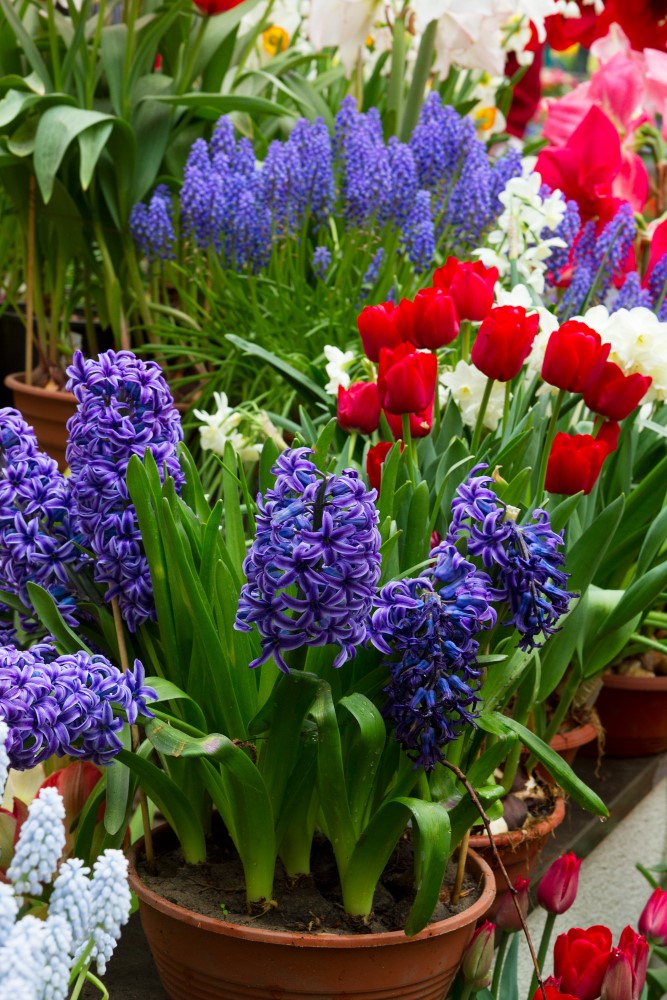 For practicality, choose containers that will overwinter in your area. Glazed ceramic, resin, or plastic pots have good longevity and protect plants in the winter. Unglazed terracotta will absorb moisture, freeze, and crack, so it is best to store those for mild weather use only.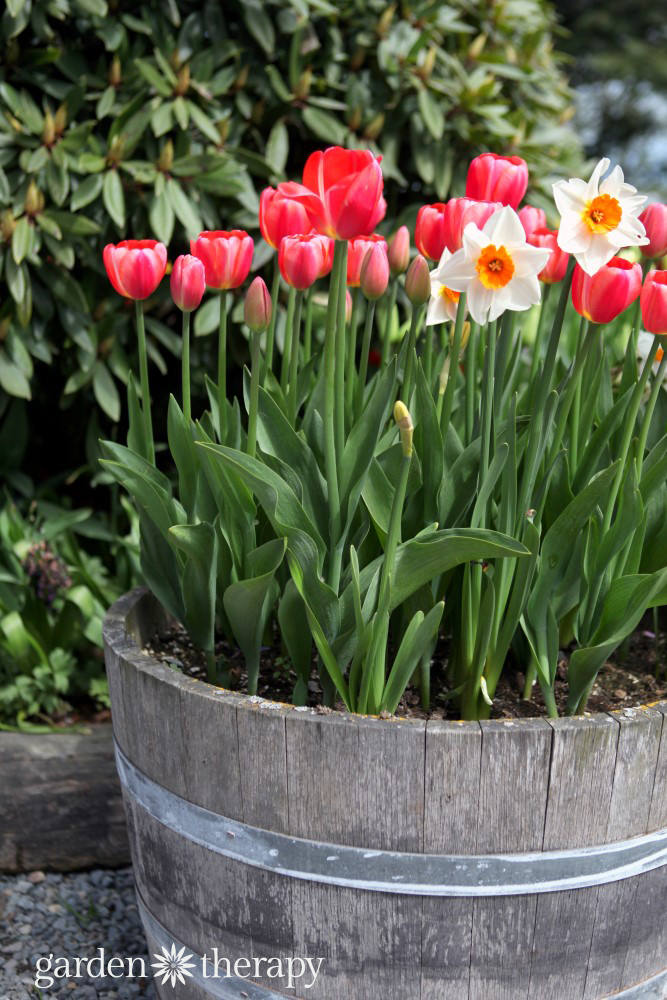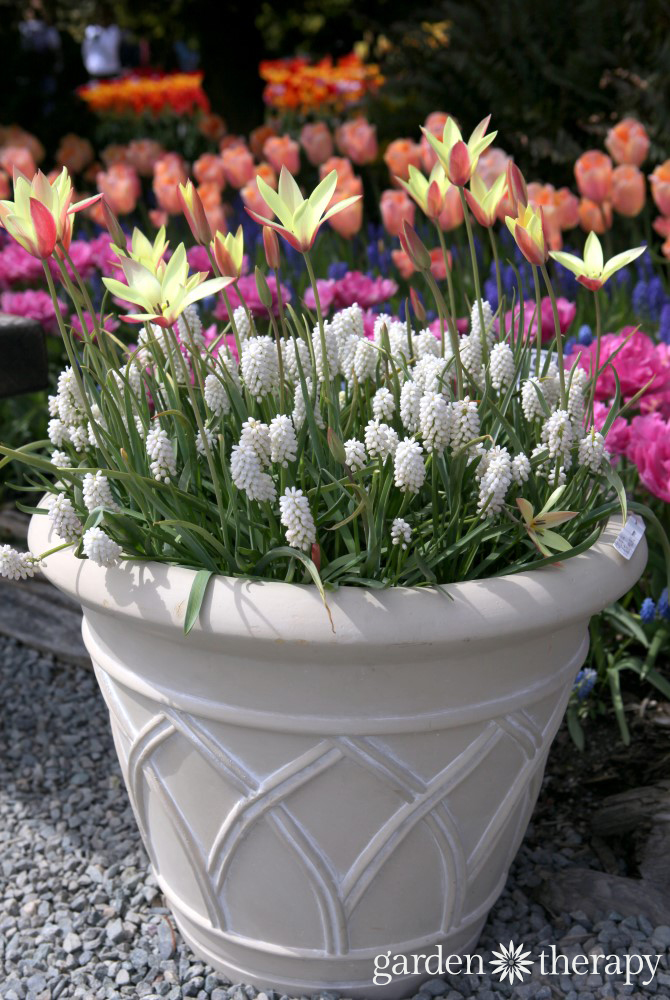 Use a good quality container soil mix and make sure the container has good drainage. Some self-watering containers are not a good choice for overwintering in rainy or cold areas where the soil needs proper drainage to keep roots healthy.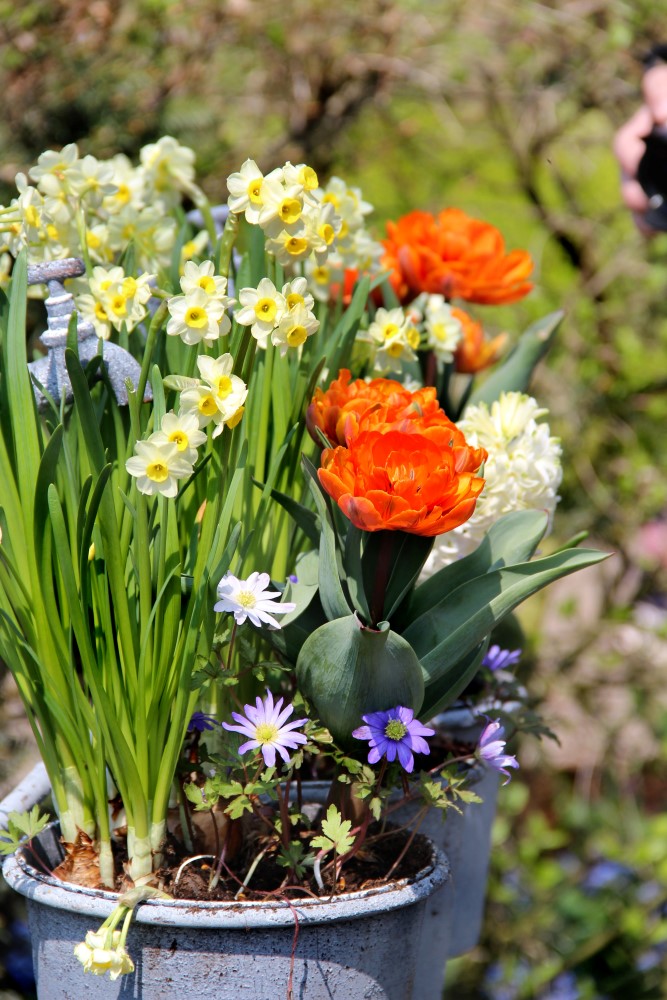 You could also dress them up for fall and winter with these temporary displays:
For more ideas on great bulbs to plant this year, check out: Five Fall Bulbs to Plant For Long Lasting Spring Color.