Floating candles are a lovely way to add a little fire to a floral centerpiece and they are surprisingly easy to make using metal tart molds. Made with sweet smelling beeswax, these floral-shaped floating candles will be the buzz of the party.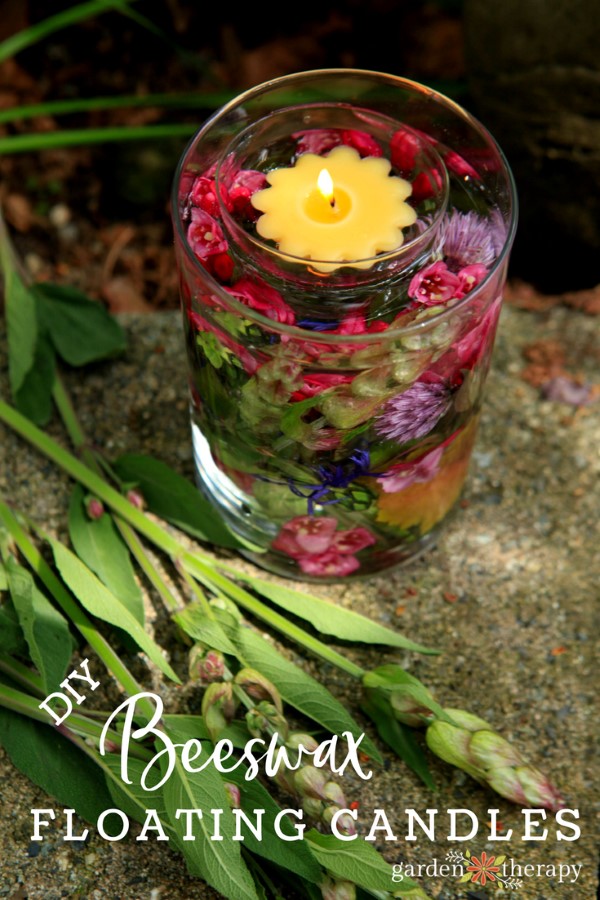 Flowers are the ultimate pick-me-up. Whether you are giving a bouquet to a loved one, arranging them to brighten up your home, or planting them in the garden to attract bees and butterflies, flowers add life, color, and joy to any space. Next time you are feeling a bit blue, head out and smell the roses. It will certainly help to improve the day.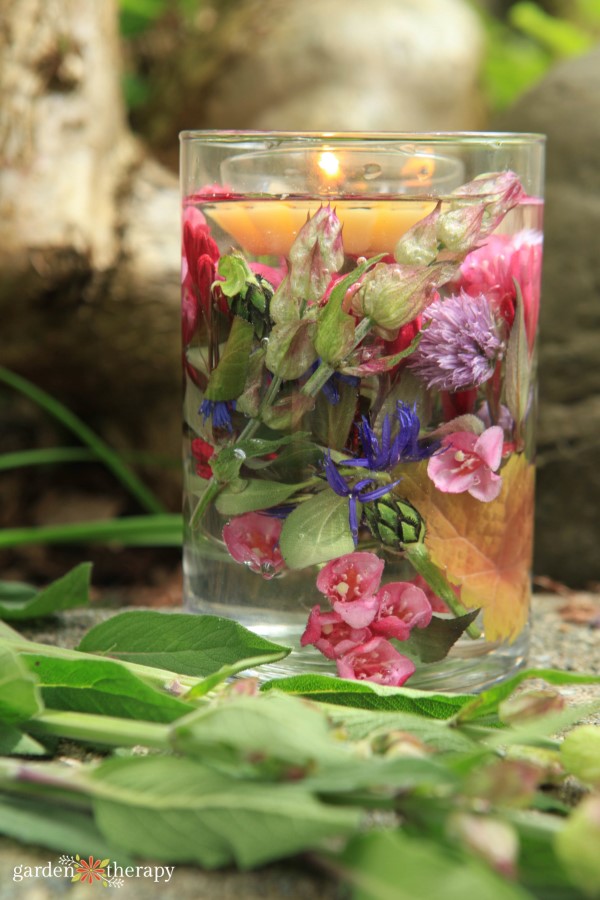 Makes six floating candles
Materials: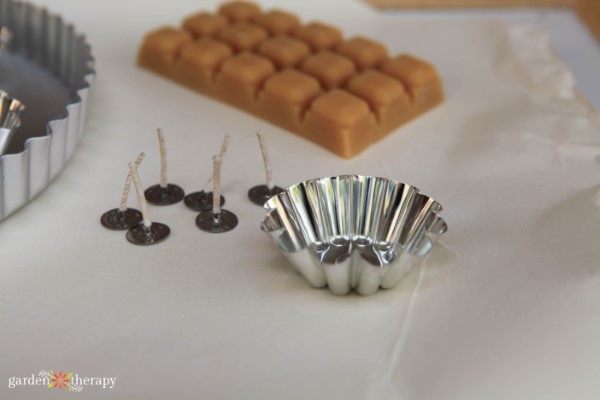 Equipment:
Double boiler
Kitchen scale
Baking sheet
Make it!
Melt the beeswax in a double boiler. Keep a close watch on it so that it can be poured as soon as it's completely liquid.
Wipe out the tart molds to be sure the insides are quite clean. Place the tart molds on a baking sheet lined with paper to protect the countertops from spills.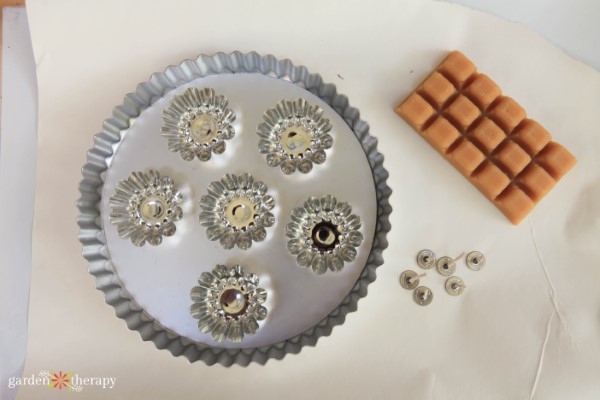 Carefully pour wax into the tart molds, making sure that they stay level and wax doesn't pour over the edges.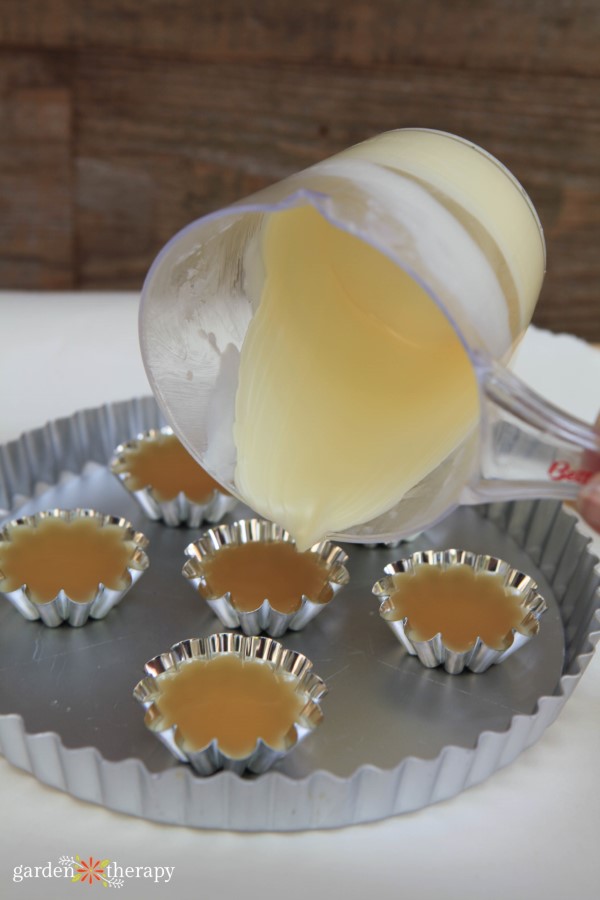 As the wax starts to cool and turn opaque around the edges, place a wick into the center of each one. The wicks are short and should easily stay in place.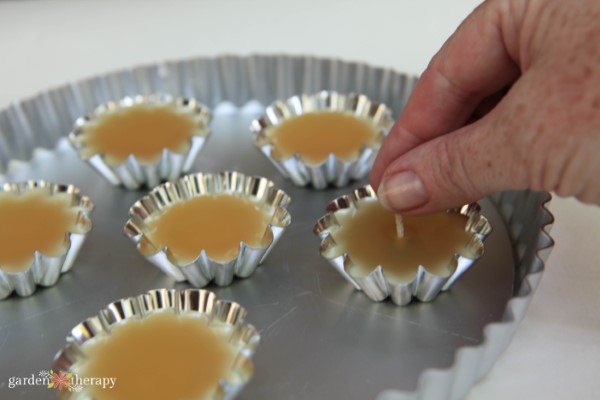 Let the tarts cool and cure for 24 hours undisturbed, then remove them from the mold.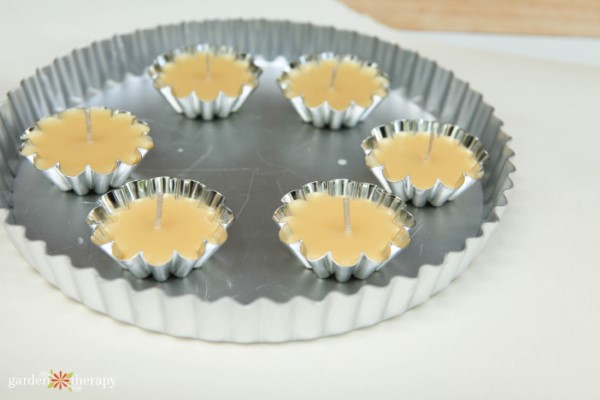 Note: when making candles in a container that you want to remove them from, choose a wax formulated for votives or pillar candles or use a candle release additive or spray to allow the wax to pop out of the mold more easily. In the event that the wax doesn't release, pop the mold in the freezer for ten minutes, then try again. Keep freezing at ten-minute intervals until the candle can be removed. Just be sure not to leave the candle in the freezer for an extended period of time or it may crack.
To create a lavish display with these floating candles, fill a wide vase with freshly-cut flowers and fill it with water to cover the blooms completely. Go out to the garden and pick anything that looks pretty to you. My selection included chive flowers and sage, which are a bit unusual to add to arrangements but they look really pretty.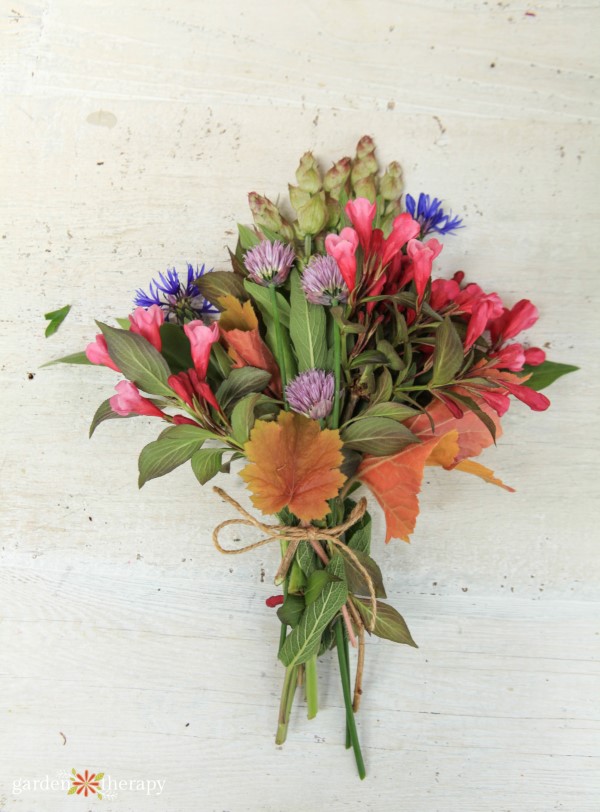 Submerge the flowers in water in a large glass vase. Then float a few candles on the surface and light them up!
You can use one of these nifty glass floating candle holders to keep the candles separate from the flowers in the vase, if you prefer.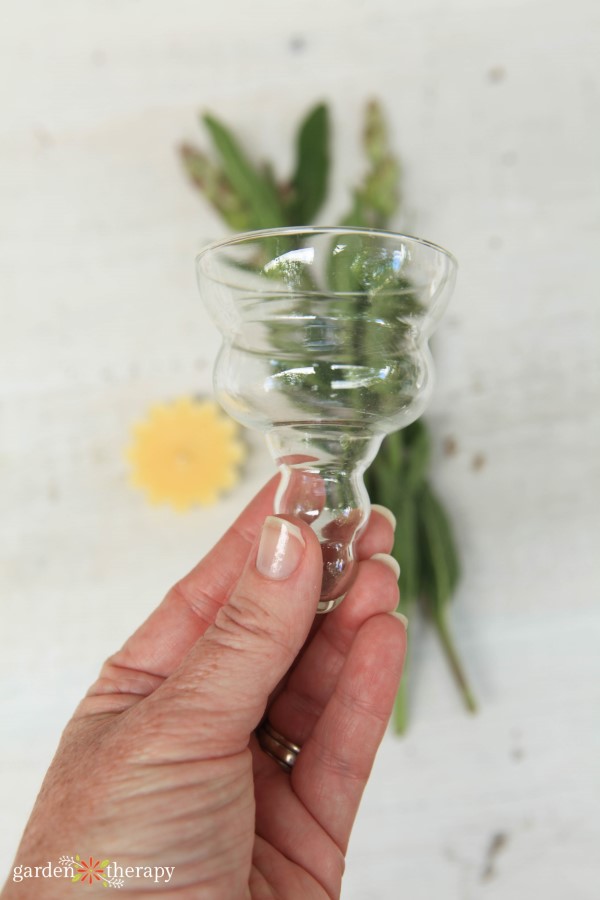 That's it! This arrangement makes a beautiful summer table centerpiece or hostess gift. The flowers will continue to look great for a few days submerged in water.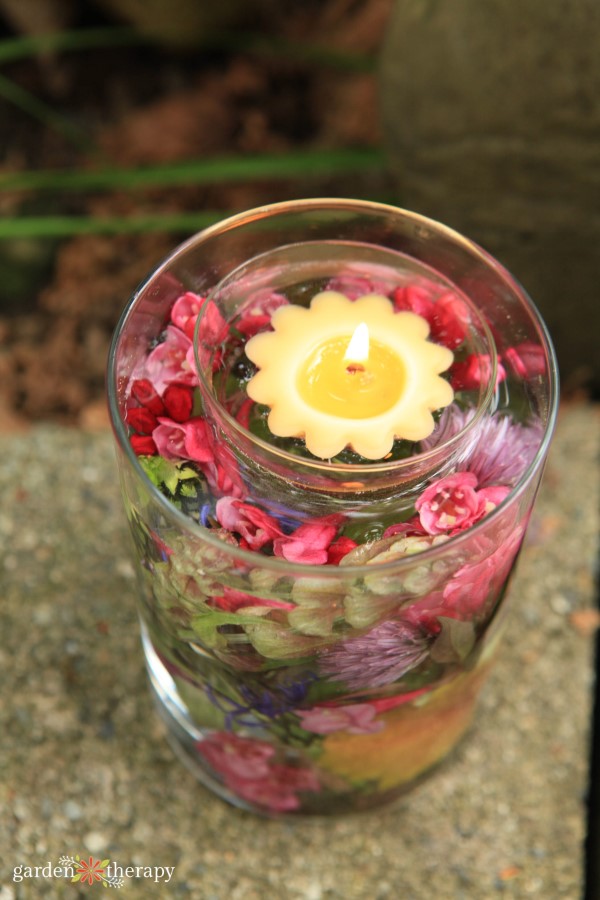 You May Also Like These Candle Projects: