Roses are one of the most popular flowers for growing and cutting, and it's no wonder because they are gorgeous and come in endless varieties of size, color, and fragrance. Creating homegrown floral displays is a wonderful way to decorate your home or give away as a gift, and if you know which roses are the best to use as cut flowers, your arrangements will reach pro status in no time.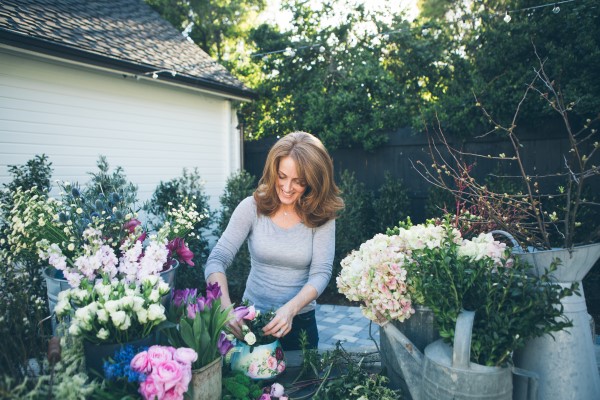 Kelly Wilkniss is here to share her favorite cutting roses. Kelly is the author of the amazing new book My Soulful Home: A Year in Flowers, which is chock-full of inspiring tips and tutorials on floral design. If you like this post, you'll love the book!
Best Roses for Arrangements
By Kelly Wilkniss
It has been said that roses are one of the only flowers that look better cut, and I agree. There are countless roses and each one beautiful enough to simply stand alone in a slim vase, but multiple roses and roses mixed with other flowers take an arrangement to the next level. Truthfully, I am not a fan of the dozen long-stemmed roses in a vase sort of arrangement. Frankly, I don't think the roses, however lovely, are showcased best in this way. I like my roses full, open, lush, and tightly packed together for maximum impact.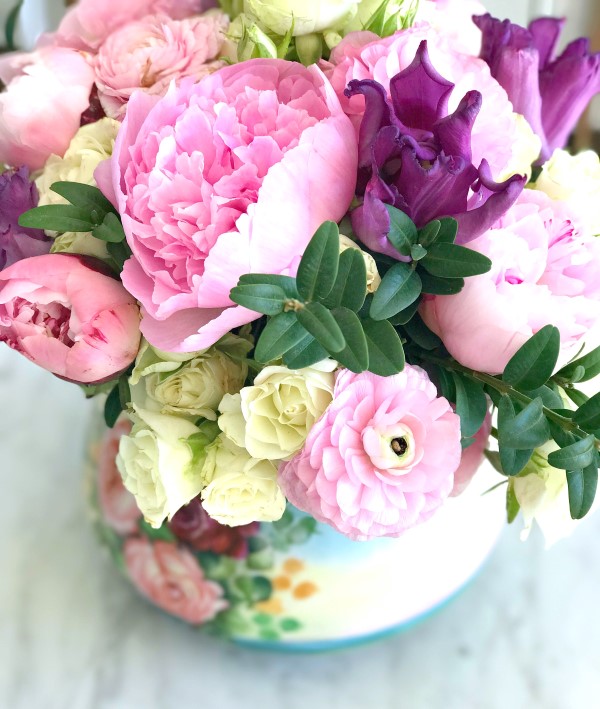 So, with thousands of roses to choose from, let's explore which are best to grow or buy for floral arranging. I have two words for you with respect to the best roses to grow in your cutting garden: REPEAT BLOOMERS. No one wants their rose bushes to be left bereft of all their beauty after just one or two arrangements. Of course, if you are purchasing instead of growing roses for your arrangements, repeat blooming is not a factor you need to consider.
Whether growing or purchasing, choose roses for your arrangements that are in the late bud stage. This stage is characterized by some opened outer petals, but the flower is not fully unfurled. These roses will continue to open in the vase, becoming more beautiful with each passing day.
When choosing roses, look for strong stems and roses that hold their flowers straight up—not bent or top-heavy. These are signs of poor hydration or damage that will not likely improve. If you find yourself with roses in this condition, you can salvage them by cutting the stem an inch or less from the base of the flower and floating them in a shallow bowl. Once the rose is open enough, it will float and recover enough to be lovely on a nightstand or other area where it can be appreciated up close.
Before we delve into any particular rose, let's take a bit of time to de-mystify roses. All roses need good soil and lots of sunshine (see Chapter Ten). Roses are generally broken down into three main categories: wild roses, old garden roses pre-1867, and modern roses post-1867.
For our purposes, we are going to concentrate on the category of modern garden roses. This is not because these roses are necessarily better than wild or old garden roses. In fact, old garden roses are thought to be more disease-proof than their younger counterparts. We are going to focus on modern roses as this category of roses has the most repeat bloomers. And that, my friends, is what we want in our cutting garden.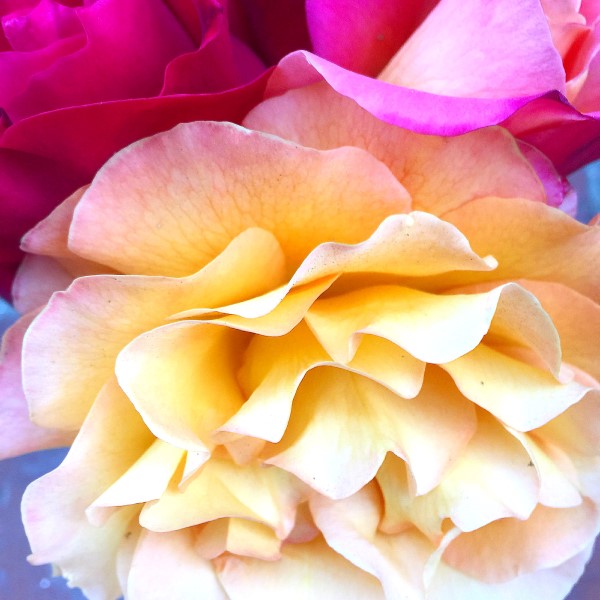 Modern garden roses have the hallmarks of a continuous bloom, larger blooms, longer vase life, lack of fragrance, and are less hardy and disease resistant. That being said, individual roses in this category defy some of those general characteristics. I wish I could tell you it was as simple as these three categories, but alas, as with many beautiful things it is more complicated than that. Each of the three main categories is broken down into smaller categories or classes. Let's look at the roses within the modern rose category. These are:
Hybrid Tea
Floribunda
Grandiflora
Polyantha
Shrub/English
Climbing
Shrub, polyantha, and grandiflora roses are likely your best bets in the cutting garden for lower maintenance and prolific blooming. Hybrid teas are wonderful cut flowers but are fairly high maintenance. English roses, A.K.A. the David Austin roses, are in the shrub category.
If you have never looked at the David Austin catalog, please do. Words cannot describe the beauty on those pages. David Austin roses have joined the best characteristics of the old garden and modern garden roses.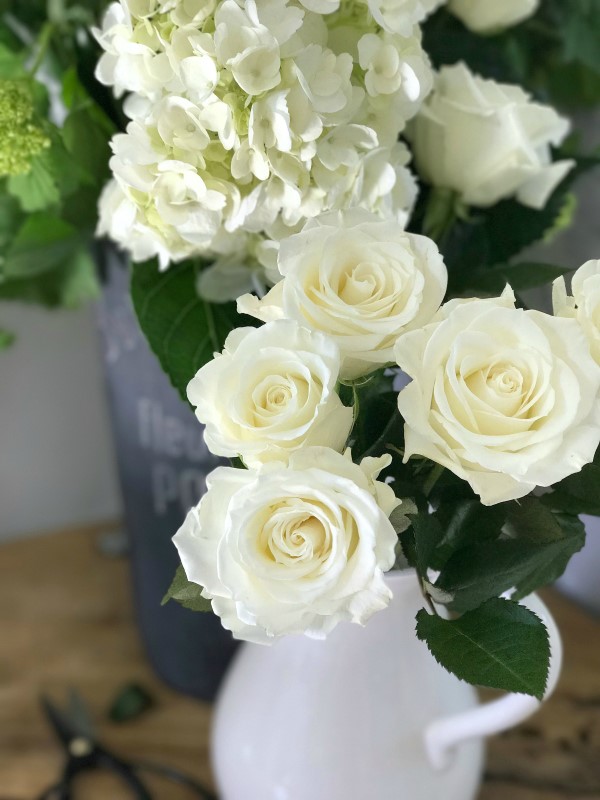 Right about now you might be saying to yourself, "Kelly, just tell me what rose to grow!" Okay, but what about color? "Oh my… !" Well, here are a few suggestions that would work well in your cutting garden and arrangements. Use these suggestions as a starting point to delve further into the world of roses in the colors your heart desires.
Some Roses to Consider
Hybrid Tea:
Lincoln – deep red with rich fragrance
Double Delight – pink mixed with yellow
Floribunda:
Julia Child – buttery yellow
French Lace – creamy white with a mild fruity scent
Grandiflora:
Queen Elizabeth – pink
Miss Congeniality – white edged with bright pink
Polyanthus:
Cecile Brunner – pale pink to peach
Fairy – prolific, double pink
Shrub:
Gertrude Jekyll – pink with strong rose scent
Graham Thomas – tall bright yellow with mild fruity scent
Climbing:
Eden Climber – creamy white/pale pink
New Dawn – pale pink
About the Author
Kelly Wilkniss is passionate about sharing beauty, design, and humor. She does this through her successful blog, My Soulful Home, her wildly popular podcast, Decorating Tips & Tricks, and now her first book, My Soulful Home: a Year in Flowers. Kelly lives in Pasadena, California with her husband, two girls, and Emmett, their faithful & feisty Maltese. She is lovingly restoring an 1886 Victorian farmhouse, which you can see on her blog. If everyone had a motto Kelly's would be: be kind, work hard, and see the beauty. If you enjoyed this post you can find more by Kelly at her blog or podcast.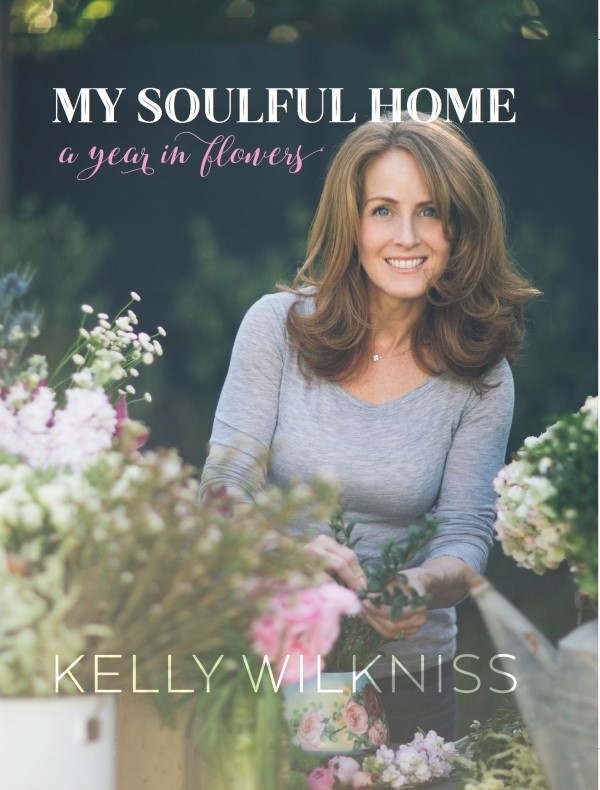 Want more info on homemade floral arrangements? You might like these posts: