Tulips are wonderful plants. Frilly parrot tulips, deep-dark-almost-black purple tulips, cheery giant tulips, and more can be found in my garden beds. But tulips aren't the only fall bulbs I plant. I get just as much enjoyment out of some of these outstanding spring bloomers, and now is the time to get them in the ground!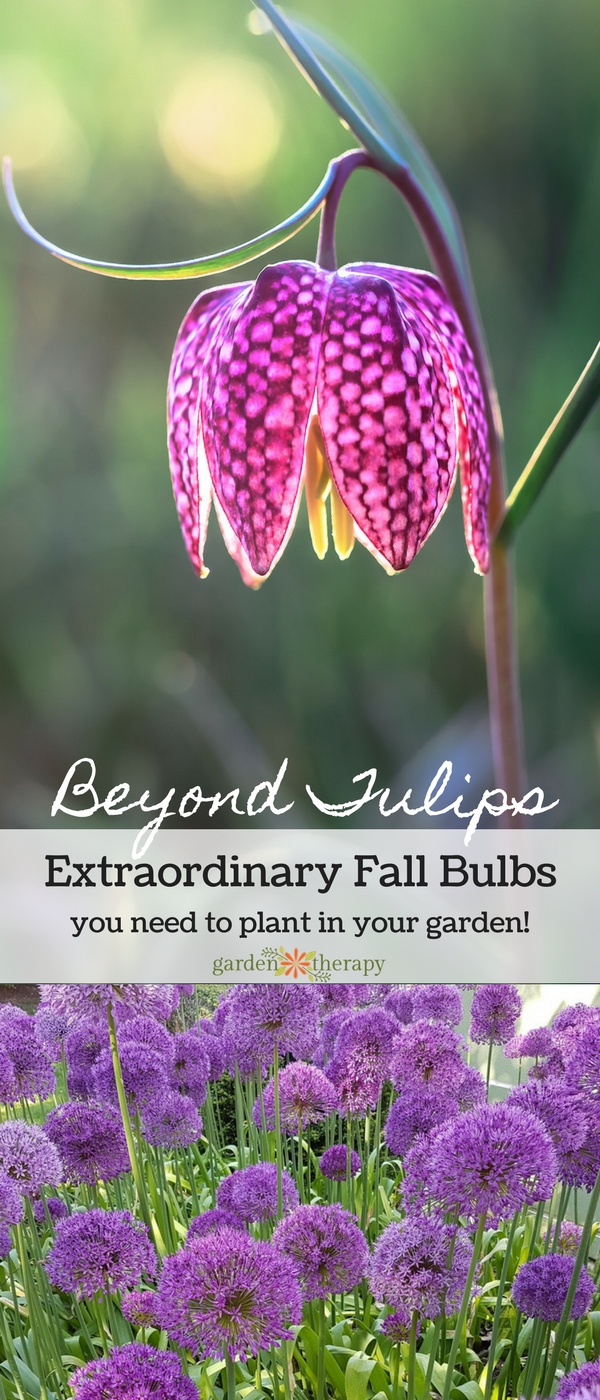 Extraordinary Fall Bulbs You Need to Grow
Snowdrop (Galanthus)
Snowdrops are close to my heart because they are the very first flower that shows its head in late winter, letting us know that spring is close at hand! These delicate white and green bell-shaped flowers may seem unassuming, but in the winter when everything else is gray and brown and dreary, their sweet stalks and blooms are like a breath of fresh air. Snowdrop bulbs can be hard to find in the fall, but if you're lucky enough to stumble upon some at your local garden center, buy them and get them in the ground as soon as possible because they can dry out easily.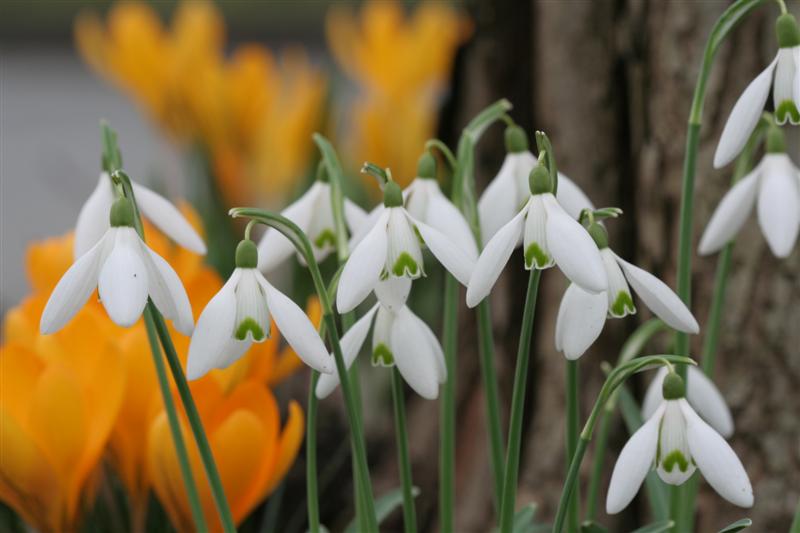 Hyacinth
Hyacinths are not only gorgeous, with their tightly clustered bell-shaped flowers in hues of pink, white, purple, and deep blue, they also have the most heavenly perfume! In the Victorian era, hyacinths were revered for their scent. It was common to devote an entire garden to these fragrant flowers alone. Plant in the fall in full sun or partial shade and they will bloom in early spring.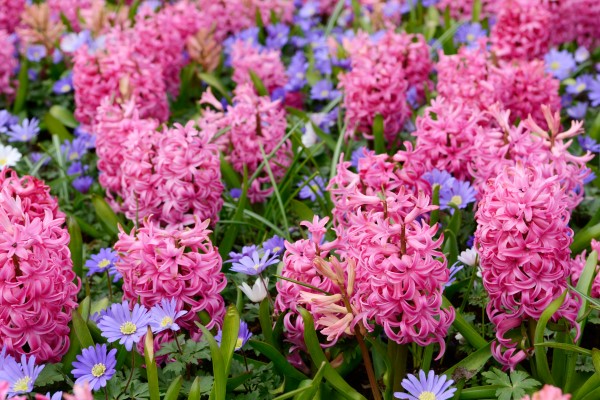 Fritillaria
Fritillaria look exotic with their downward-facing flower bells in various colors from deep orange to purple and white checkers! They do well in the shade so plant them in a dark corner of the garden that needs a little livening up. Fritillaria bloom in mid-spring. Bonus, the scent of the bulbs deters deer and squirrels!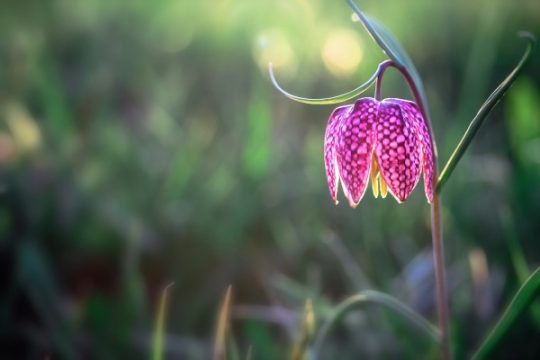 Iris
Iris produce elegant, deep blue or purple flower heads atop long, slender stalks, creating a stunning display that's not to be missed. In Greek mythology, the goddess Iris represented the link between heaven and earth, and it's no wonder these heavenly flowers bear her name now. Plant in a sunny area in early fall. Irises attract pollinators and make beautiful cut flowers.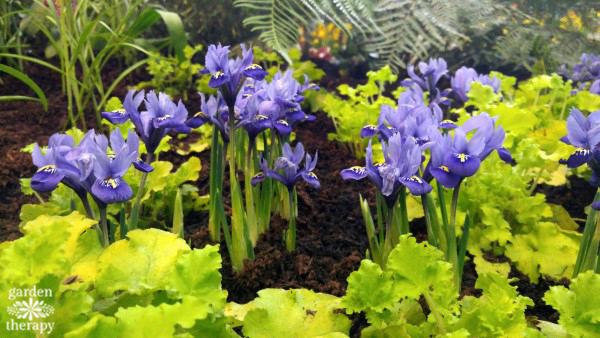 Crocus
A member of the iris family and one of the first flowers to bloom in the spring, crocus are beautiful and can be planted in the garden bed or directly in the lawn for a meadowy look (they'll start to die back by the time the lawn comes in enough to need mowing). In addition to providing colorful early spring blooms in purple, white, and yellow, crocus are a beneficial source of pollen for our bee friends.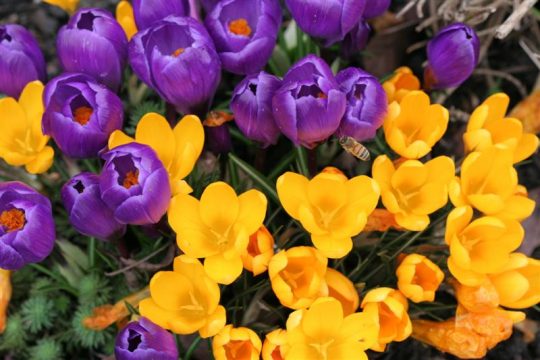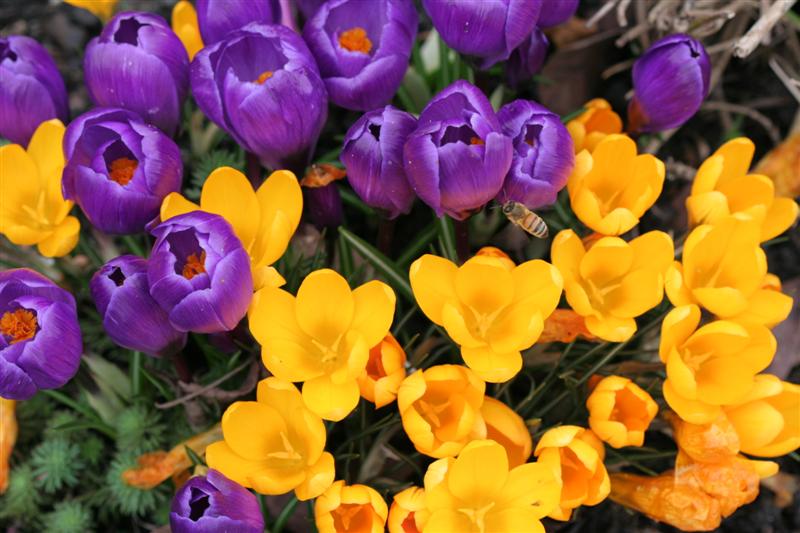 Allium
We can't get enough alliums here at Garden Therapy! These powerhouses are gorgeous and unique ornamentals, tasty edibles, and some varieties have sculptural seed heads that can be dried and used as striking home décor. For more information, see this essential guide to alliums.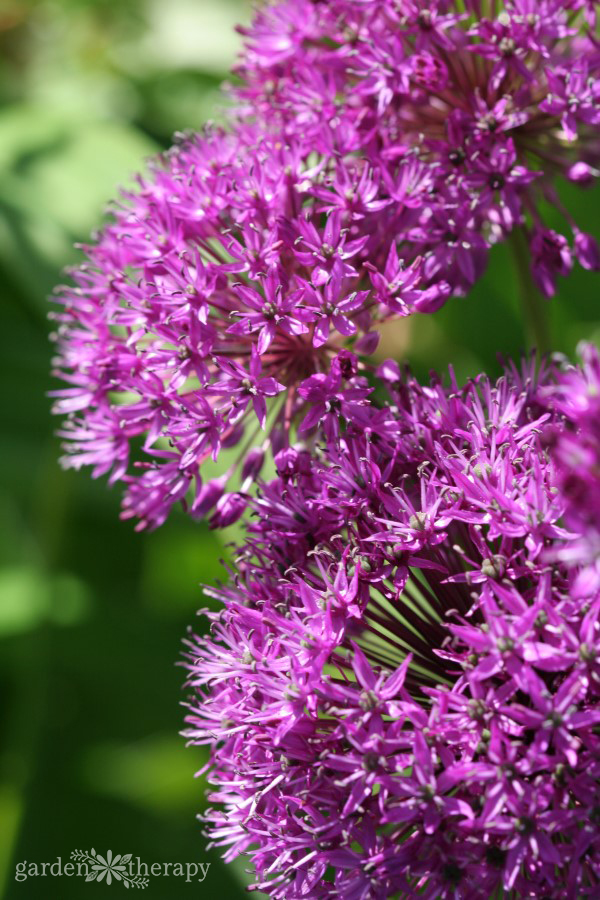 Anemone
During the nineteenth century in Europe, people believed that anemone flowers would ward off bad luck, so planting these might just bring you luck and will definitely yield a ton of beauty in the garden! Anemones are low-growing plants with flowers in striking deep jewel tones, making them a great filler or border plant. With different varieties for cool and warm climates, there's sure to be some that work well in your area.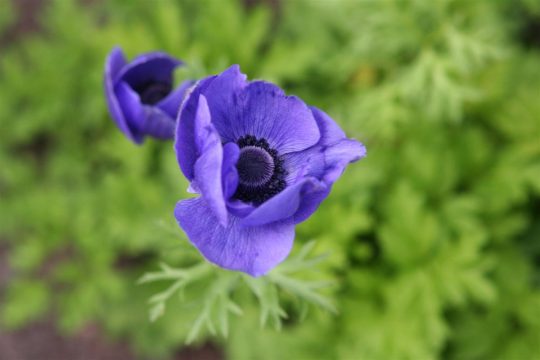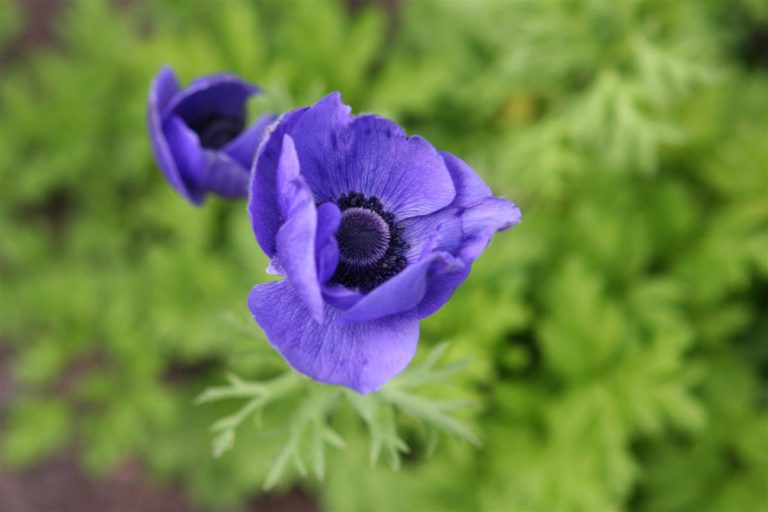 You might also like these posts: