If you come in from the garden with dirty, achy feet then this herbal soak is for you.  It stores well in a pretty jar but packs a powerful punch of soothing herbs in a foot bath.  And why should feet have all the fun?  You could surely use it in the tub too.  Ahhhh.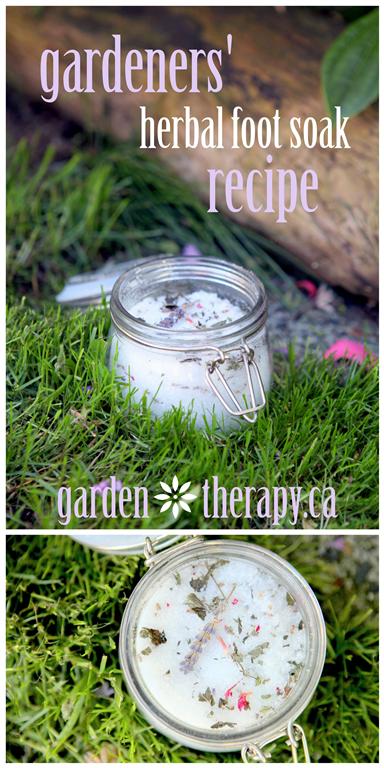 Ingredients: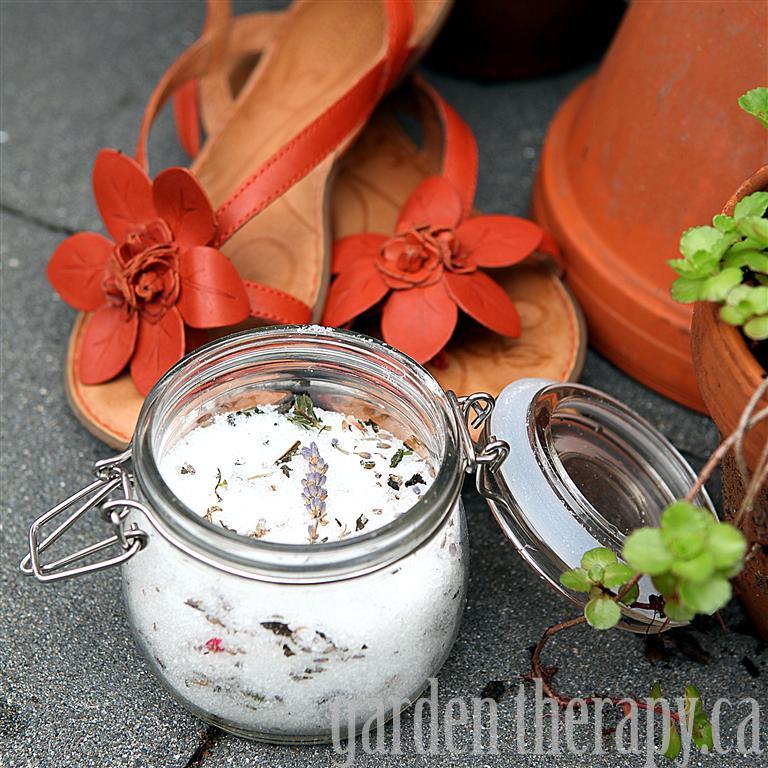 Directions: 
1. Fill a pretty jar about halfway full of the Epsom salts.
2. Add essential oils, replace lid, and shake.
3. Remove the lid again, add comfrey and dried herbs, replace lid and shake (again)
4. Add more Epsom salts to fill the jar, replace the lid and shake again.
5. Optional: download and print these freebie canning labels to dress it up.