I love the silky luxury of foaming hand soap, but I don't love the chemicals and substances I can't even pronounce that are often on the ingredients list of store-bought foaming soap. This herbal tea hand soap combines all the foamy fun of a store-bought soap with the benefits of herbs and the comfort of knowing that you are not letting any potentially harmful chemicals absorb into your skin or wash down the drain.

You may have already seen my basic foaming hand soap recipe. You can customize it to your taste, but my personal favorite way to make this recipe is with herbal tea.
You can use all sorts of different herbal teas for this recipe, and I encourage you to experiment until you find something that you love. You can use fresh herbs from the garden, loose tea, or teabags.
Fresh Herbs
Harvest fresh herbs from the garden and brew your tea right away. To do this, chop the herbs coarsely and then add boiling water to them and allow the mixture to steep for three to five minutes. Some of my favorite fresh herbs to use are mint, basil, and lavender.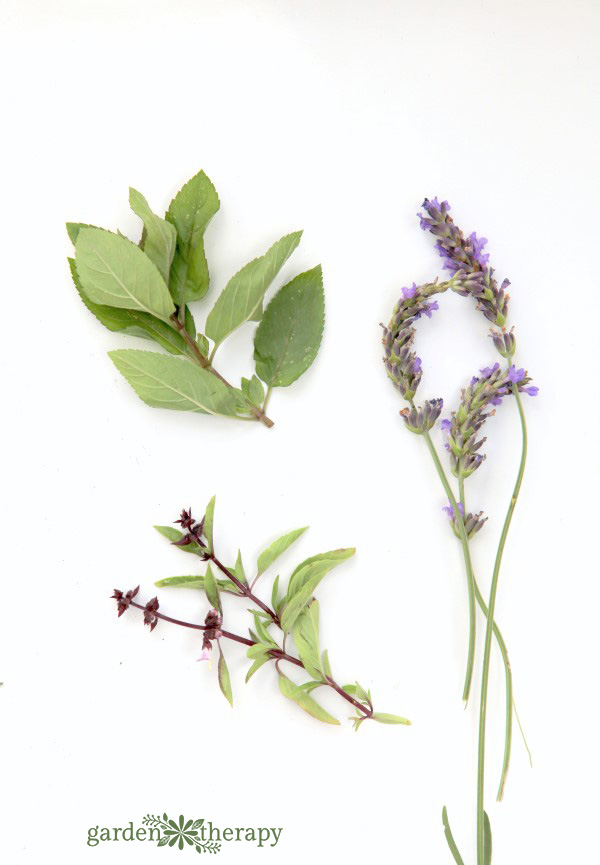 Teabags
You can also use store-bought teabags to brew herbal tea for this recipe. You want a stronger, more intense tea for making hand soap than you would for drinking, so use three times the number of teabags that you would normally use to brew one mug of tea.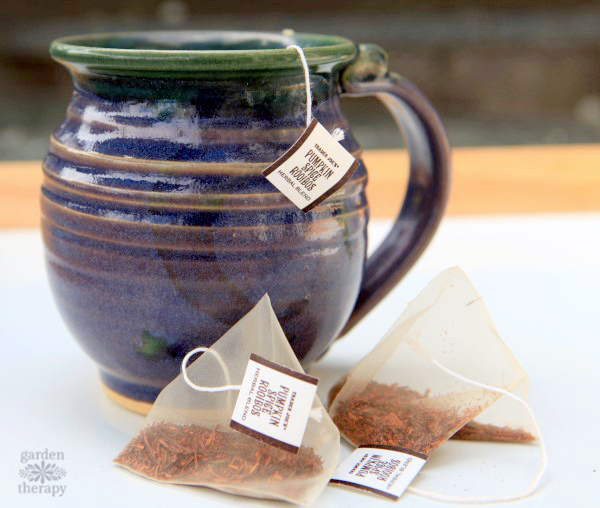 Loose Tea
Loose herbal or green tea is also great for this recipe. You can buy loose tea in bulk. Any kind of loose tea will work well in this recipe, but I personally love Dragon Pearls jasmine green tea both for herbal tea hand soap and to drink.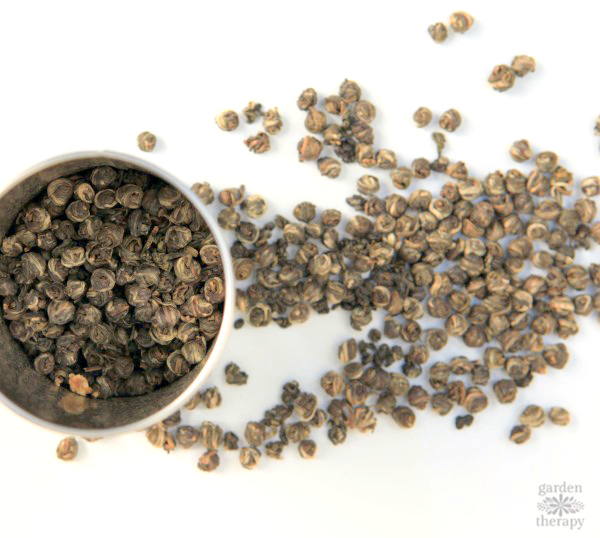 Now that you've chosen your tea, you're ready to make your hand soap.
Ingredients
60% brewed herbal tea
20% air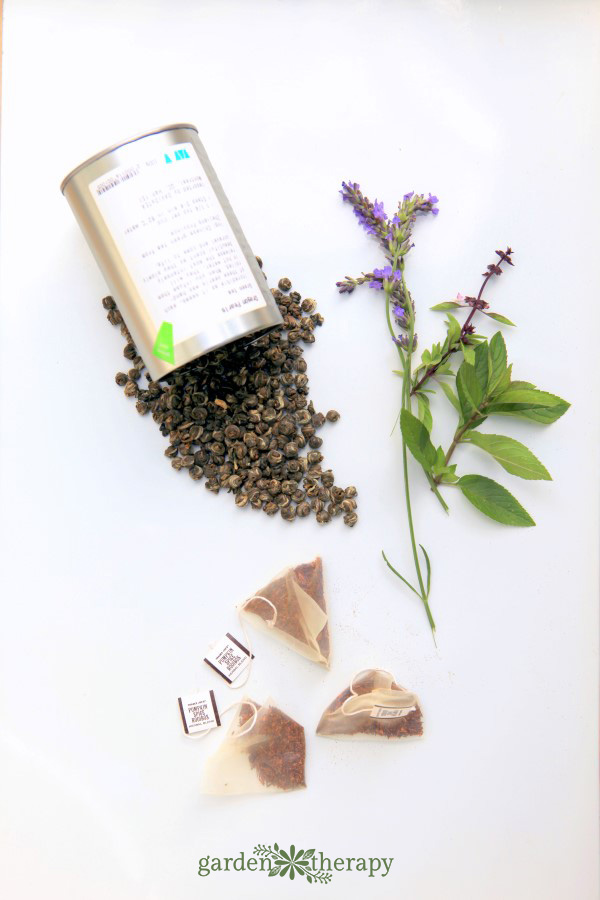 Make it!
First, choose a foaming soap dispenser (look for a foaming dispenser as this soap is too liquid for a regular pump). You can buy a pretty reusable one, reuse one that once contained store-bought soap, or make your own with a Mason jar and a plastic pump top.
Fill your chosen container 60% of the way with brewed herbal tea. Top that with 20% liquid castile soap. Choose a soap that is natural and gentle on skin. Leave the top 20% of the container empty and screw on the top. Give it a good shake and you're done!
To use, pump onto your hands and lather up.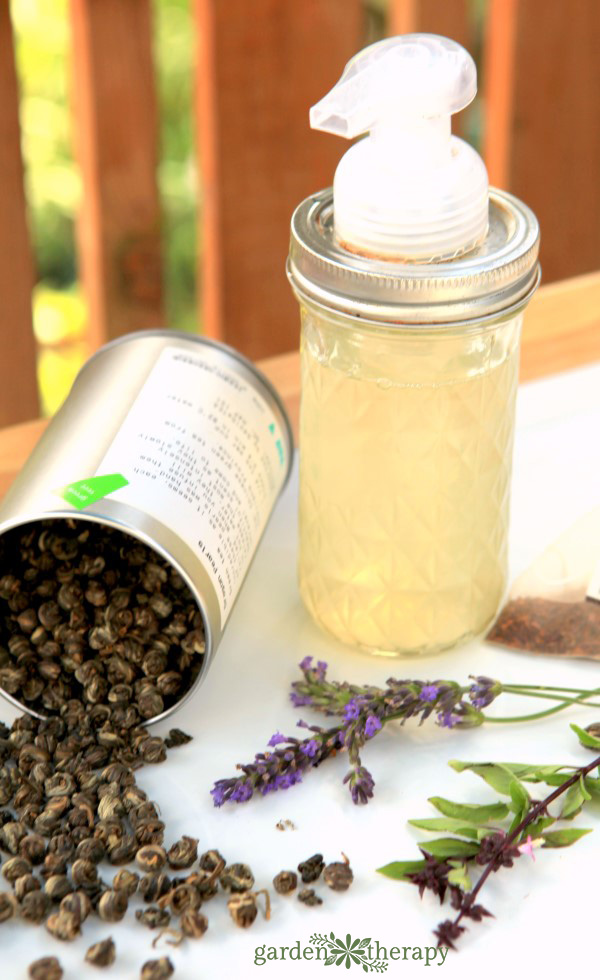 More plant-based beauty recipes you might like: