The holidays are coming up, which means it's time to find the perfect gifts for all the special people in your life. This year, try giving gifts inspired by nature that bring the calming beauty of the garden indoors. We just love all of the unique, crafty stuff there is to be found on Etsy, so we put together this list of thirteen creative nature-inspired gifts from Etsy artists that are sure to please even those people who are impossible to shop for.

Natural Agate Coasters
The deep royal blue of these agate coasters by GeodeInTheRough is rich and vibrant, yet versatile enough that it will go with many different décor styles. The gilded edges add just enough metallic shine to give the coasters an air of sumptuousness without being overwhelming. These are a perfect way to bring both color and nature indoors, plus the sturdy agate will hold up against hot and cold drinks.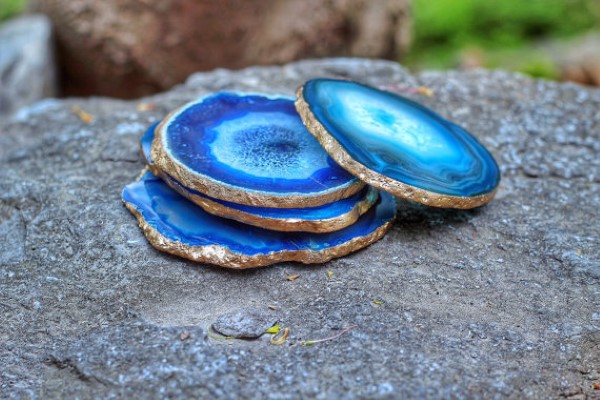 Stoneware Planters
We love Parceline's handmade stoneware pots. The literal splash of color at the bottom is like a livelier version of a paint-dipping technique, and it creates movement and interest. Imagine giving these pots away with a sweet succulent or cactus inside—who wouldn't want to receive that?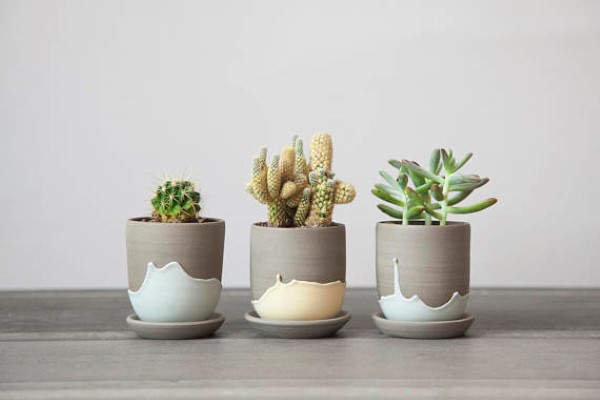 Handmade Pillow
'Tis the season to get cozy! Comfy decorative pillows are always a great holiday gift, and these succulent-print cushion covers by TheCraftingTater are the perfect way to bring a little garden goodness into the living room.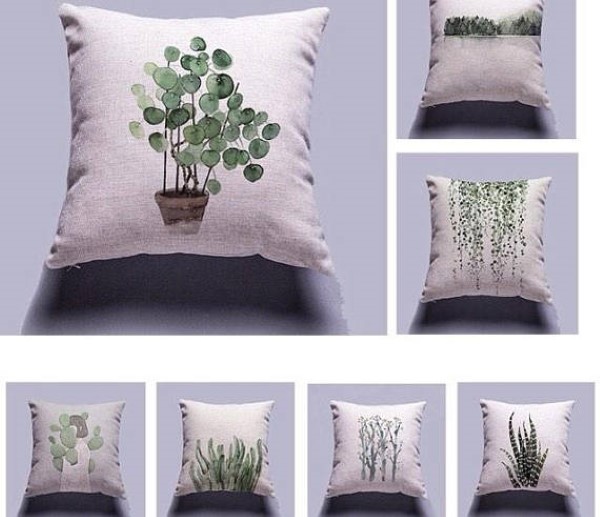 Kokedama Kit
Kokedama, or "moss ball" gardening, is all the rage right now! It is a type of Bonsai technique where the roots of a plant are grown in a ball of moss and clay, resulting in a gorgeous mini garden that you can hang from a string like a living ornament. This kit from PistilsNurseryPDX has everything you need to make your own kokedama, plus step-by-step instructions. Perfect for seasoned gardeners or those just starting out!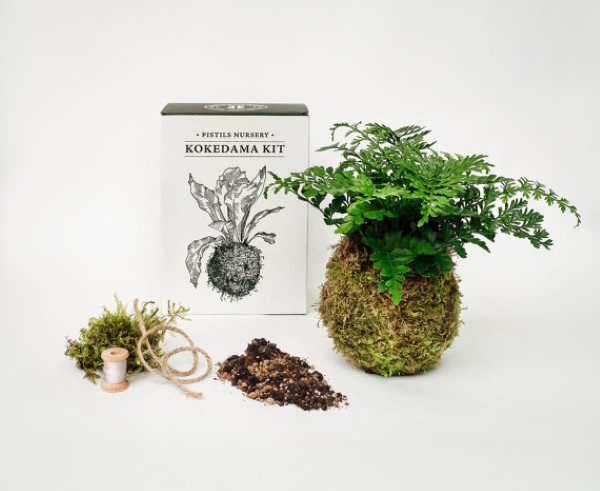 Pressed Botanical Phone Case
A little bit of portable nature for people who are always on the go! These pressed botanical phone cases from SpringInEden have sweet sayings (choose from "be still" or "you are loved") and real pressed flowers and leaves incorporated into the design. The botanicals are covered in clear resin to keep them protected.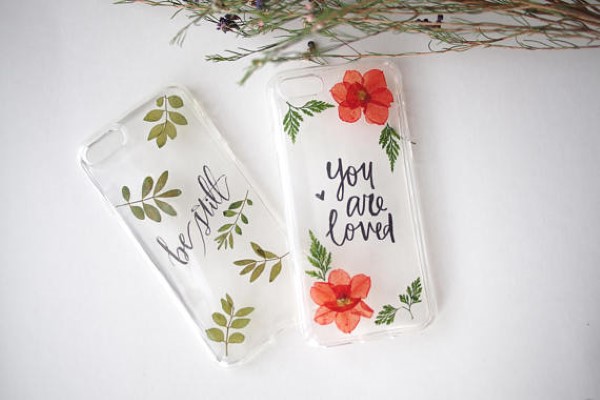 Succulent Jewelry
Do you have someone in your life who just can't get enough succulents? Then this cold porcelain succulent ring by FlowerFoxAccessories is the perfect gift! It is a gorgeous, unique, and fun way to wear your love of nature wherever you go.
Growing Pencils
Looking for the perfect stocking stuffer? These pencils by FunNjoy have seeds in the bottom ends, so when the pencil becomes too short to write with, you can bury it in the soil and watch a plant spring up in its place. Choose from various different flowers, herbs, and veggies for everyone on your list.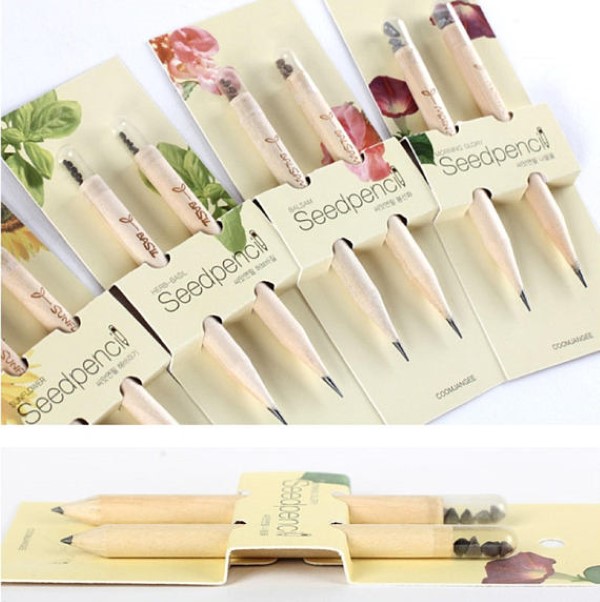 Handmade Personalized Garden Journal
Planning, designing, and keeping track of your garden in a special journal is a great way to learn and grow as a gardener. These gorgeous handmade garden journals by TheColorFlow can be personalized with different names. Imagine giving one of these with a set of growing pencils to write with? That's a gift I'd love to get!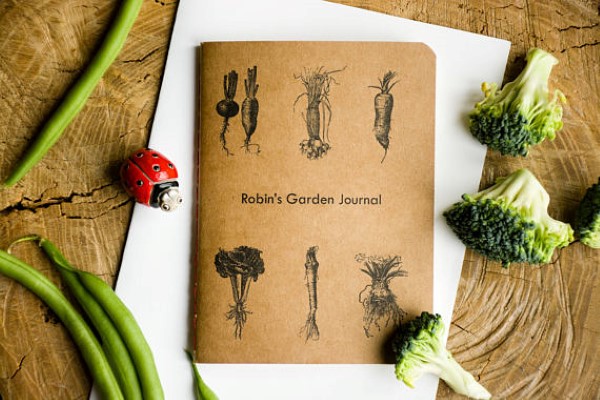 Ceramic Sprouters
These geometric sprouter dishes from Sprouters are perfect for the urban gardener on your list! The triangular shape allows for growing a large amount of sprouts or microgreens in a limited space, and they are by far the most stylish sprouting vessels we have ever seen. They come with felt covers and mesh for sprouting and some cress seeds to get started with.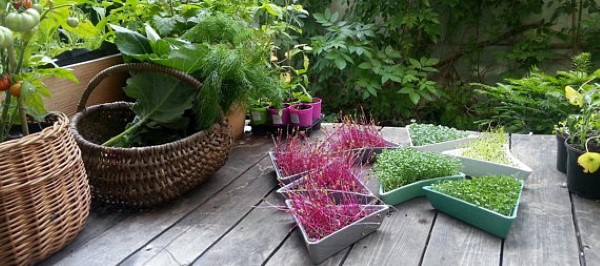 Macrame Plant Holders
Macrame plant hangers are everywhere all of a sudden! It's no wonder this 1970's trend has come back for a second wind—macrame is an attractive, durable, and space-saving way to hang plants. The trick is to choose macrame hangers that have a contemporary element to keep them looking trendy and not dated. We love the modern look of these bright white hangers with chunky colorful beads by MoonshadowMacrame.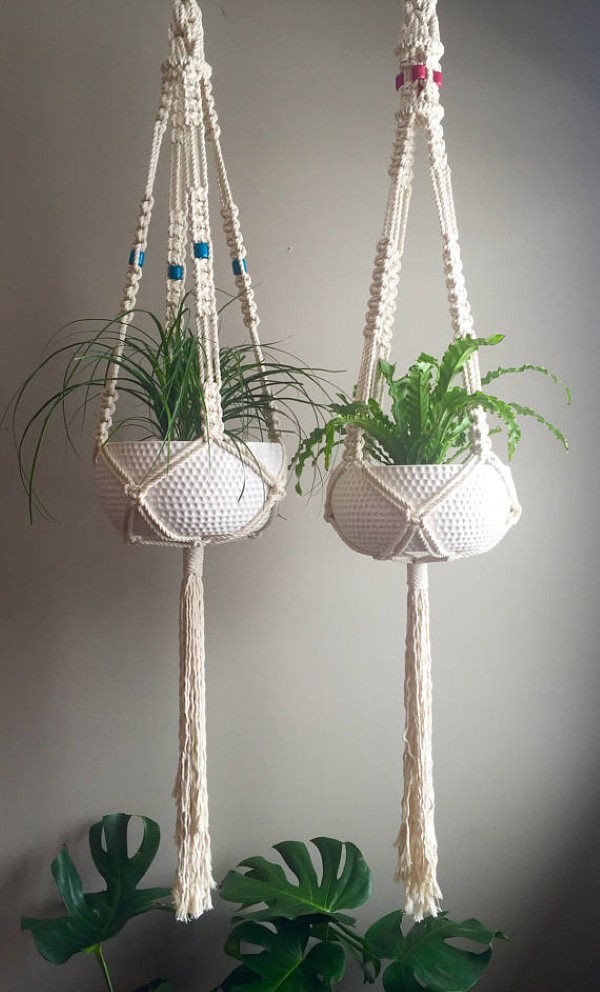 Wildflower Napkins
We're wild about wildflowers, so naturally we love the idea of setting the table with them. These pretty cloth napkins by JuneDecember have dainty wildflower prints that are sure to bring a smile to anyone's face as they bring a bit of the outdoors to the dinner table.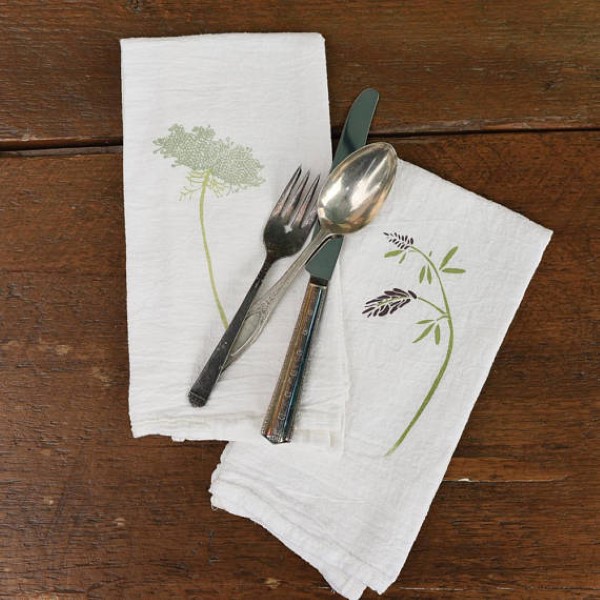 Cactus Pillows
No matter how much you love cacti, it's never a good idea to snuggle them…until now. These cozy cactus pillows from WildRabbitsBurrow are SO cute and they are made from ultra-soft plush fleece, so hug them all you want! You can order them in any color of the rainbow, but we especially love this set of three cactus pillows in varying shades of green.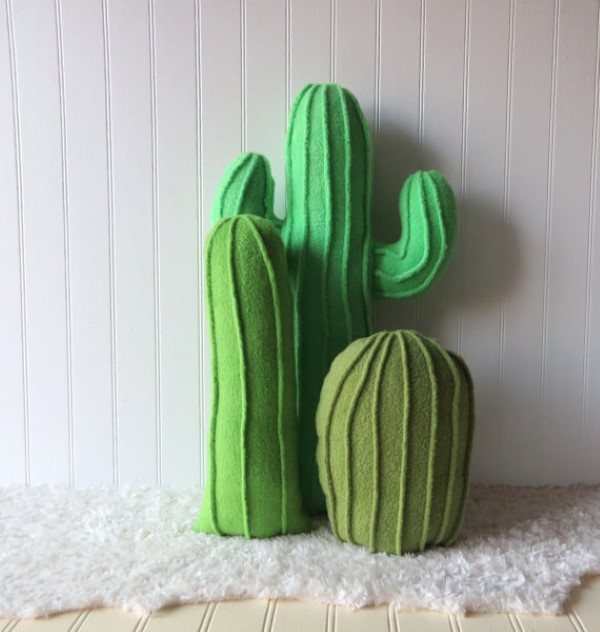 Herb Tea Towels
Tea towels make a great gift as they are useful and you can never really have too many. These white flour sack tea towels from SweetClementinePrint are printed with the artist's original watercolor design. A few basil tea towels would look charming hanging in any kitchen, plus the 100% cotton flour sack material is durable and easy to wash.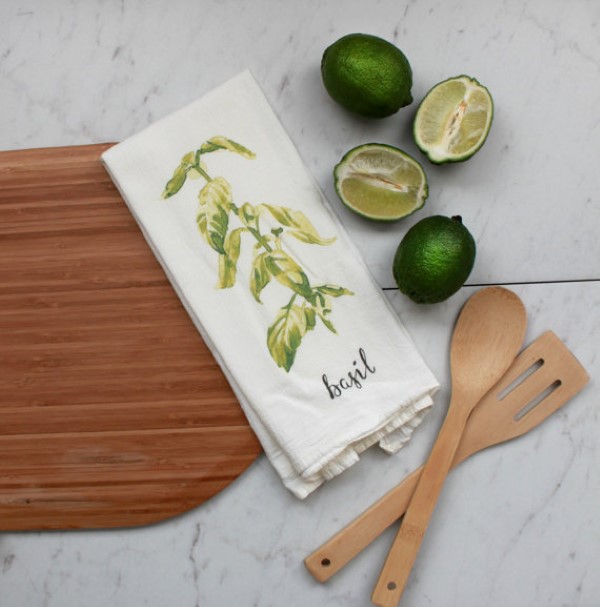 For more holiday gift ideas, see these posts: