Ontario's Wildflower Farm director Miriam Goldberger has joined us today to share her passion for taming wildflowers, which is in fact the title of her book as well! In Taming Wildflowers, Miriam tackles the myths surrounding wildflowers which unfairly portray them as unkempt, uncontrollable weeds. Her goal is to introduce gardeners to a list of well-behaved wildflowers that conform to container, garden, and landscape. What better way to start than with edible wildflowers? This post marks the next in our Grow it! Eat it! series where the mysteries surrounding how to cook and eat those garden goodies is revealed.
An Edible Wildflowers Garden
Vegetable gardens have become increasingly popular over the last few years. I have one and I put a lot of work into it for the season. Of course, everything tastes that much better coming from my own garden, but it is a heck of a lot of work. It sure would be nice to have a crop of edibles that required almost no work at all…
…What if I told you that I eat a number of my perennial wildflowers? It's true! I use them in teas, salads, or even just on their own while I'm out strolling through my gardens.
Here are six of my favorite edible wildflowers and how to use them in the kitchen.
Spiderwort (Tradescantia ohiensis)
I prefer to use the Spiderwort flowers as colorful, cucumber-flavored additions to a leafy green salad. In doing research for my book, I also found out that other parts of the Spiderwort plant are eaten, although less frequently. The leaves can be used in salads or made into a tea and the seeds can be roasted and ground into a fine edible powder.
Bergamot (Monarda fistulosa)
I love to use Bergamot's pretty purple flowers to make myself a nice cup of minty tea. They can be used dried or fresh for this and can also be added into salads and eaten raw. The leaves are edible, making great additions to salads.
Lavender Hyssop (Agastache foeniculum)
Lavender Hyssop's alter ego is "Licorice Hyssop" and for good reason. I use the leaves and flowers together to make a minty licorice tea. Steep 2-3 tablespoons of bruised fresh leaves and several flowers in two cups of boiled water for 5 minutes. Can be enjoyed hot or iced.
Evening Primrose (Oenothera biennis)

Another plant that can be eaten in its entirety. The seeds can be used like poppy seeds, to decorate breads and cookies. The bright yellow flowers are great in salads and the leaves can be used cooked or raw. Be mindful though, the taste is fairly strong.
Nodding Wild Onion (Allium cernuum)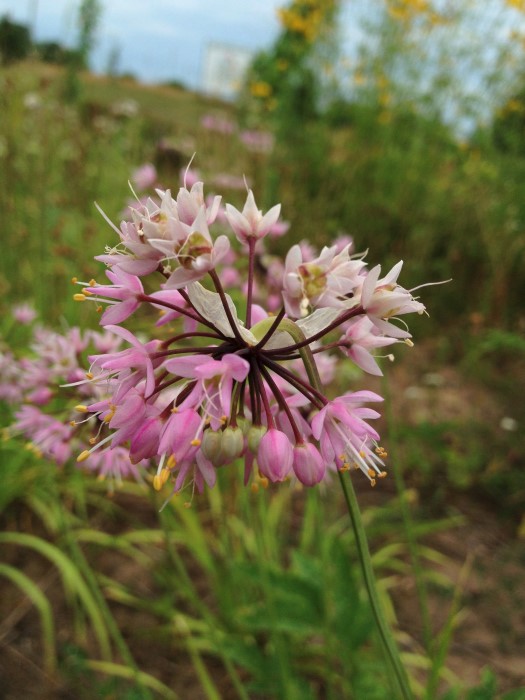 As its name implies, the Nodding Wild Onion is a member of the onion family. The entire plant is edible and has a strong onion smell when bruised. I find that cooking the onion removes the strong flavors and leaves a more mild taste behind.
White Yarrow (Achillea millefolium)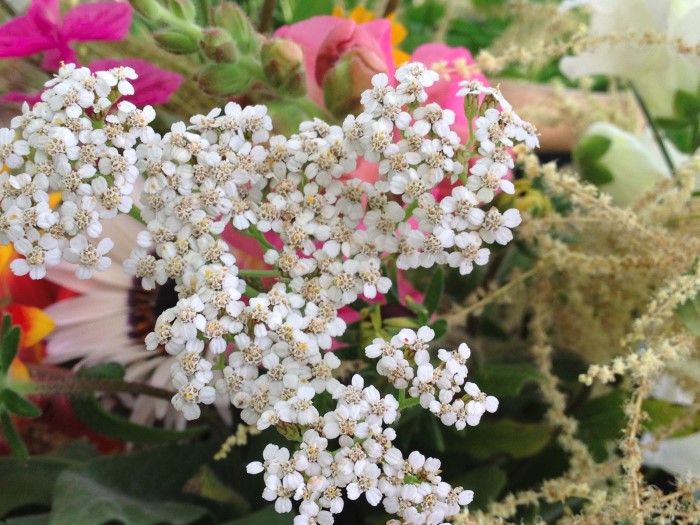 Yarrow's flavor is strong and bitter; it's not very good raw but makes a great spice when the leaves are dried and crushed. I like to add it to meat dishes.
For growing information (including how and where to sow), check out Wildflower Farm's seed collection. Consider adding a few of these native, perennial wildflower species to your veggie and herb garden this year. You'll attract a wealth of pollinators, and the best part? You don't have to replant every year!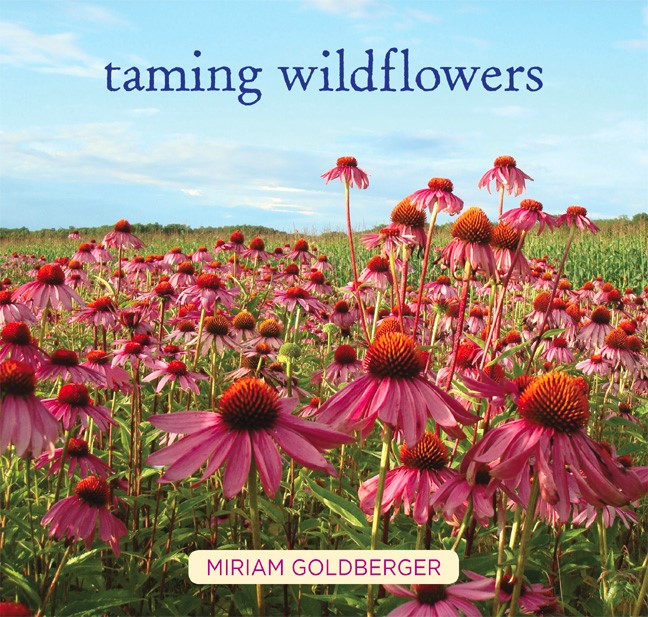 You can find more of Miriam's passion for wildflowers in her book Taming Wildflowers.
Reprinted with permission from Taming Wildflowers by Miriam Goldberger © 2014. Published by St. Lynn's Press. Photography courtesy of St. Lynn's Press.
Pin it!