If you feel a bit more sluggish in the winter, it might not just be about the weather. Growing nutritious greens such as sprouts and microgreens is a great way to add a healthy dose of vitamins, minerals, amino acids, and protein to your meals. Plus, these healthy little greens just might give you more energy than another cup of coffee.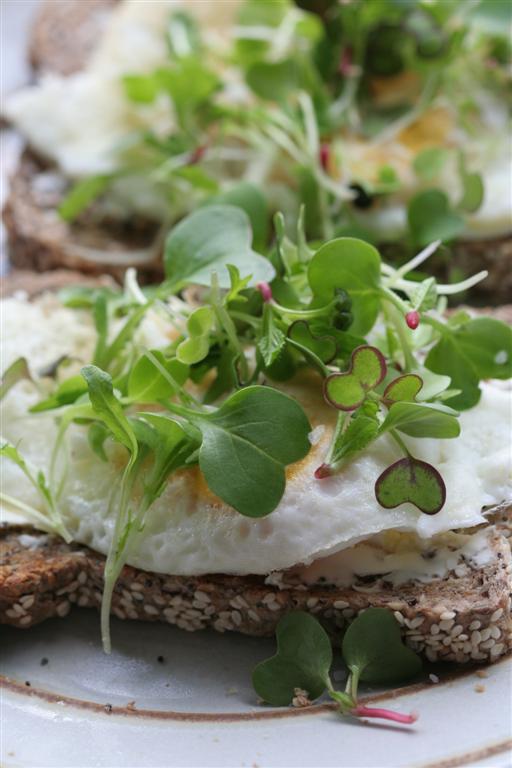 Those of us who live in cold climates don't have the easy access to an abundance of freshly-picked fruits and vegetables when the garden is covered in snow (unless, of course, you are a year-round vegetable gardener). Our farmers' markets are filled with homemade preserves and baked goods, but the vegetable stalls are barren at this time of year. Imported grocery store produce has been selected and prepared to survive long transport times by being delivered under-ripe, frozen, or sprayed with fungicides. I am truly grateful for the technology that allows me to get fresh food in the dead of winter, but it does seem to lack the vitality of freshly picked, homegrown food.
I still fill my plate with avocados, apples, and cauliflower from grocery stores in the winter. But I also like to give my winter meals a boost by growing nutritious greens right inside my kitchen. Sprouts and microgreens can be grown from seed in as little as seven days and you don't need any special skills.
I've written a number of posts on growing sprouts and microgreens, and I've compiled them all for you here in your go-to sprouting guide. Take a look at all of these projects and get your (micro)greens on!